In the process of transition to a circular economy, each sector needs to realize a "modern industrial revolution" within itself. However, not every sector has the ability to change its typical business processes at the same speed.
While sectors are trying to determine their own circular transformation roadmaps, strategic transformation steps to be implemented in industrial zones where companies from different sectors operate to support the formation of industrial symbiosis are of critical importance.
In this week's article, we discuss the steps that Organized Industrial Zones should take for circular transformation as they are especially important for the industrial and technological development.
Don't forget to subscribe to Circular Economy 101 on the Aposto mobile app.
Contact: [email protected]
Let's get started!
How can we transform organized industrial zones?
Which steps should OIZs take in terms of resources and bussiness models?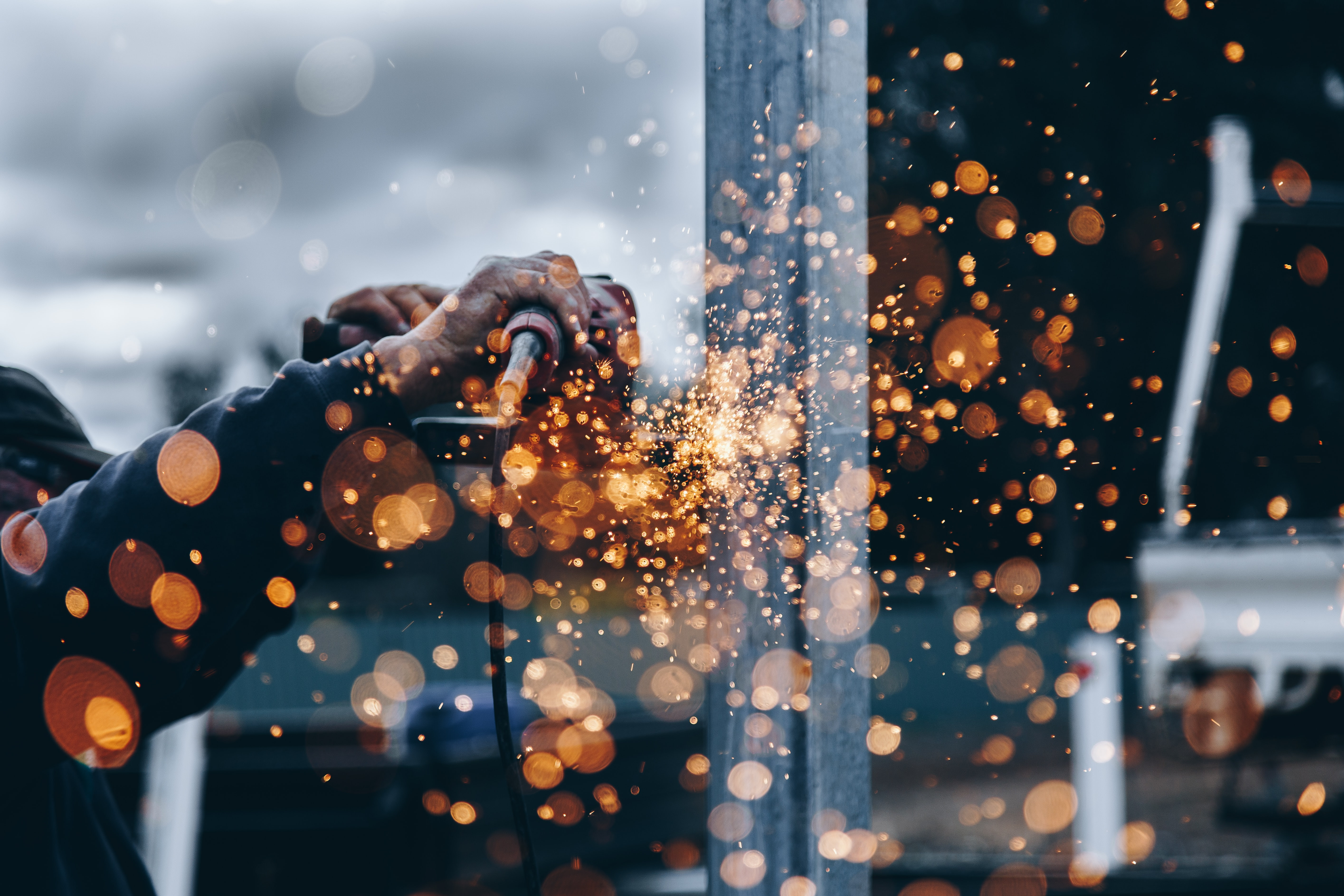 Studies on circular economy are mostly conducted in different industries around the world. Research in academia or the business world focuses on the textile, food, and electronics. One of the main reasons for this is the current structure of sectors such as construction and healthcare, which cannot easily move away from traditional ways of doing business and have a more "cumbersome" structure compared to other sectors.
Although the transition of sectors with traditional processes to circular economy will not be as fast as expected, transformation is becoming a legal obligation, especially for the cement, aluminum, fertilizer, electricity, iron and steel sectors, which are on the agenda with the European Green Deal. So, can Organized Industrial Zones (OIZs), where companies operating in these sectors are located, contribute to the circular transformation of these sectors?
Our discussion this week includes the steps that Organized Industrial Zones, which have the potential to facilitate the transformation process of different sectors in the transition to a circular economy and support the formation of industrial symbiosis, can follow.
What is an Organized Industrial Zone (OIZ)?
Republic Of Turkey The Ministry of Industry and Technology defines OIZs as follows:
"The good and service production zones, which are formed by allocating the land parcels, the borders of which are approved, for the industry in a planned manner and within the framework of certain systems by equipping such parcels with the necessary administrative, social, and technical infrastructure areas and repair, trade, education, and health areas as well as technology development regions within the ratios included in zoning plans and which are operated in compliance with the provisions of the Law no 4562 in order to ensure that the industry gets structured in approved areas, to prevent unplanned industrialization and environmental problems, to guide urbanization, to utilize resources rationally, to benefit from information and informatics technologies, and to ensure that the types of industries are placed and developed within the framework of a certain plan."
Although the definition of OIZs includes the orderly conduct of industry-oriented activities, there is another remarkable point. Technology Development Zones (TDZs) are mostly located within universities and OIZs. We also see that many TDZs in Turkey are working to increase university-industry cooperation.
In this context, OIZs are not only areas where industry-oriented activities are organized, but also where technological development is carried out.
---
🔎 Key Strategies
According to a report published by the World Bank in 2021, OIZs have the potential to not only reduce the environmental impact of industry-oriented activities, but also to be a pioneer of economic growth, especially by adopting the term "green transformation", which has become more popular recently.
The process of transition to circular economy should be carried out completely differently for the sectors in OIZs. The main reason for this is, of course, the necessity for each sector to carry out a total systematic transformation within the framework of its own dynamics. In this context, it may be quite difficult for OIZs to take specific steps for the sectors they include. However, OIZs can facilitate the transformation process within each sector by providing infrastructure and technical support to the companies operating within them.
Let's take a look at the strategic steps that are critical for unlocking this potential and the development of both industry and technology with the circular transformation strategies to be implemented in OIZs:
➡️ Often the first and most important environmental impact of industrial zones is related to the use of energy resources. Today, the energy resources required for manufacturing are mostly provided by fossil fuels. Carbon emissions from fossil fuels are one of the main causes of climate change. From this point of view, it is the most critical step for decarbonization that OIZs provide the companies operating within them with the opportunity to use renewable energy sources.
➡️ Another step that is closely linked to the use of renewable energy sources is the inclusion of common infrastructure systems in OIZs that will allow efficient use of resources and, if possible, reuse them in different ways. For example, infrastructure works such as the establishment of common steam networks or carbon dioxide (CO2) recovery facilities or increasing the possibilities of biofuel use can be considered.
➡️ In order to ensure that resources remain in the cycle, which is the first principle of the circular economy, enabling companies to share every resource they use with other companies in different ways, especially with the network systems to be created within the OIZ, can be considered as the third step. For example, a food company's waste generated as a result of its manufacturing processes could be utilized by another company producing biofuels to encourage upcycling, which is the most important principle of circular economy. Although it is not preferred, in the same example, the use of food waste can also be considered as animal feed in this step. Although it is a practice that reduces the value of the resource, this industrial symbiosis that can be established within the OIZ is critical in terms of keeping the resources within the cycle.
➡️ Another critical strategy, perhaps the first to be considered, is for companies in OIZs to understand circular economy principles and adopt circular business models. Technical and theoretical support for companies to redesign their products and services according to circular economy principles will be critical for accelerating sectoral transformation, especially in preventing waste generation. In this context, although a simple "circular economy principles" training comes to mind, it may be of critical importance that companies get technical support that is not limited to these theoretical trainings, especially considering the lack of awareness.
➡️ Although recycling is the last resort in circular economy, it is an extremely important step for closing the gap, especially in industrial zones. For this reason, it is necessary to ensure that recycling and sorting facilities that companies operating in OIZs can directly benefit from are active in these regions in order to close the loops. Of course, the most important point here is that these recycling facilities should not be the first choice. We can say that following the principles of circular economy and especially technical cycles, which are critical for the industry, and transferring waste to recycling and sorting facilities as the last choice is perhaps the most important strategic step for the correct execution of circular transformation.
➡️ Finally, supporting the companies operating in OIZs to implement innovative circular business models in order to manage energy, water and waste processes correctly are among the critical strategic steps. Another important part of this step is to support companies in their digitalization processes by accelerating the transformation of traditional ways of doing business. Digitalization is not only a transition to modern industry, but also allows resources and raw materials to be managed much more effectively with data science. For this reason, OIZs should support the companies they host in the circular transformation process in digitalization as well as support their transition to innovative business models.
Looking at the strategic steps we have shared above, it is possible to see the duties and responsibilities of not only manufacturers or consumers in circular transformation, but also stakeholders such as OIZs that can contribute to circular transformation through both infrastructure and regulatory changes. These duties and responsibilities can not only reduce environmental impact but also ensure the continuity of economic growth.
🔎 Circular Economy 101's take: Just as we, as consumers, cannot become circular individuals on our own with the basic circular consumer behaviors we practice in our own homes, manufacturers, legislators and, as we have seen in this article, OIZs cannot act in accordance with the circular economy on their own. The circular economy is a system of thinking and doing business that requires the highest level of cooperation and assigns important tasks and responsibilities to all stakeholders. The only thing that needs to be done is for each stakeholder to analyze and understand their own duties and responsibilities correctly and start implementing them in the most accurate way.
Liked this story? Share it.
In order to have much clearer examples in your mind about the circular transformation of the industry that we discussed this week, you can take a look at the Scale360 Circular Innovation project, which was launched by the World Economic Forum in the last quarter of 2021 and carried out by the Global Shapers Ankara Hub in Turkey and in which we, as Circular Economy 101, are a main project partner.
Within the scope of the project, after a theoretical training on "circular economy principles and business models" that we provided to seven startups in Technology Development Zones (TDZs) in Ankara and Istanbul, we conducted one-on-one workshops with each startup and conducted detailed analysis to update their existing business models with circular business models.
Thanks to the new business models that emerged at the end of the project, we have prepared the ground for possible collaborations by bringing these initiatives together with Turkey's leading corporate companies. You can find the
🖱️ and the English article published on the World Economic Forum website here.
In this week's article, we discussed the duties and responsibilities of industrial zones, another important stakeholder of economies, in the circular transformation process. Share with us other stakeholders whose duties and responsibilities you are curious about in circular transition, and let's determine the topic of our next article together.
Don't forget to follow Circular Economy 101 Instagram and Linkedin accounts for similar content! Your support, comments, and suggestions are very valuable to us. 😊