Hello everyone,
Welcome to the very first edition of Aposto Tech.

In this story, we address the new payment method of the Internet. While we dig deeper into digital tipping, we hope to inspire you with certain people, products, and platforms. We hope you will get wind of the latest features and opportunities that come with the media we use daily.
Aposto Editorial Team
Internet's new monetization method: "digital tipping"
Content creators' way of money-making, digital tipping, is about to take over the Internet.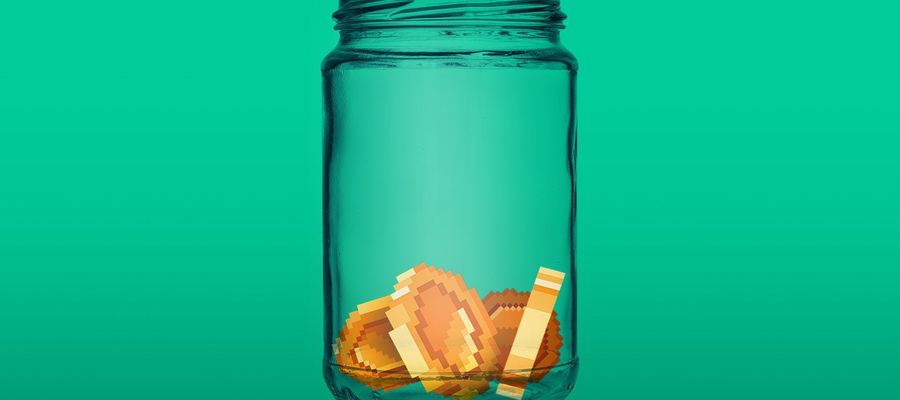 🔍 Problem
You would like to have free working hours. Or, with some jobs getting lost one by one with the impact of the pandemic, you are left unemployed and you would like to pursue your dreams by your means. But, you don't know how to make money in such an individual way.
💡Solution
To reveal your digital products, to create your brand, and to make money online, thanks to your users in exchange for the value you offer.
Like who?
Products and platforms you can make use of:
To do once and share on multiple channels: an e-mail address, podcasts, blogs.
To make money with subscriptions: Patreon, OnlyFans, and Substack.
To pull users through social networks: Twitter, YouTube, and Instagram.
Easy-to-use platforms without detailed technical information: Shopify, WordPress, and Mailchimp.
Digital marketplaces to sell your products: Amazon, Etsy, and GumRoad.
☁️ Opportunities: New salary: online subscription method
Payment through subscription, depending on a reliable user base is one of the pioneering methods which are about to take over the internet.
According to Jane Manchun Wong's investigation, Twitter is planning to add a 'tip jar' to user profiles. In September last year, Twitter announced the 'tip' feature. When you click on the money-shaped icon on the profiles of users whom you would like to tip, you will see the platforms where they can accept your payment:

Source: Twitter


This feature seems like it is being developed as an addition to 'super follow', which enables content-creating Twitter users to get paid by their followers.
As we mentioned before, Clubhouse, with its collaboration with Stripe, started to offer a subscription method where content creators get to make money.
In March 2021, Facebook announced the 'Stars' application which made it possible for content creators to make money from their fans.

Facebook Stars enables people to earn money with live streams. Your audience can buy stars and they can send them to you while you are live streaming. Fans can also send you animated virtual gifts which are attached to the stars with different sums that appear on your live stream. Facebook pays 0.01 dollars for each star you get.

Two years ago, Instagram announced a payment method called Badges, targeted to be used in live streams. You can purchase badges worth 0.99, 1.99, and 4.99 dollars to send to the steamer you support.
Although still not available in Turkey, YouTube started launching the Applause application in some countries, in which fans get to support content creators. According to the application, you can purchase applause by clicking on the Applause tab under the YouTube video you are watching and paying the specified amount to the video streamer.


Source: New York Magazine


Again, the Super Chat feature YouTube has been trying for years lets people pay to stand out among other fans and stay on top in the chat for up to 5 hours during the live stream. This way, drawing the attention of your favorite YouTuber becomes much easier.
🔥 And finally: Last year, Spotify and Apple also announced their new features enabling podcasters to receive fans' payments.

A tiny piece of history
The word 'podcast' combines 'iPod' and 'broadcast'. As you could make out by the first word, the tiny company that gathered the world of podcasts and users is called Apple. However, since the launch of podcasts in 2005, Apple has not made any innovations. Until last year...
Apple announced to The Wall Street Journal that they offer paid podcast subscriptions at an event called 'Spring Loaded', in which they also displayed one of the latest and highly spectacular hardware AirTag:
Content creators will have to pay 19.99 dollars to Apple to activate this option.
Apple will receive 30% of the subscription income in the first year, and 15% of it in the following years. Although a 30% cut seems quite a lot and it serves as a source of antitrust concerns, paid podcasts could have the potential to be game changers, especially for over one billion iPhone users.

Spotify noticed this move of Apple and soon stepped up by announcing that there would not be any cuts to the subscription service. According to The Wall Street Journal, Spotify won't charge content creators for the income they acquire through fans. This is the latest move of Spotify, which has been trying hard to dominate the podcast market.

Meanwhile, eMarketer, an analysis company, claims that Spotify is on the verge of surpassing Apple in the podcast market in the US. According to the company, Apple's market share, which was 34% in 2018, dropped to 24% today.
🔑 Remarkable inferences
A strong fanbase is an advantage if what you do is making videos, broadcasting podcasts, blogging, sending newsletters (if you may, you are welcome to Aposto), managing online shops, or starting such an enterprise.
Your fan base provides you with the opportunity of making money. You can have a job besides the subscription method, marketing, and hiring someone for a specific job.
🔮 Our Take
Bringing in physical world services, such as bartending or being a taxi driver, through the online world seems possible with the concept of digital tipping; however, it sounds like it will be fundamentally different from traditional tipping. Because digital tipping can compose the whole means of getting by for online content creators.
It is highly important for content creators to directly earn money from fans since most of the business models of current platforms were not initially designed to pay the content creator directly.
Although the majority of technology companies have started content creator funds in recent months, these opportunities are still limited to those who go viral, unlike creators with relatively small fan bases or those who create niche content. Therefore, although all of this sounds exciting, succeeding appears to be extremely challenging.
Liked this story? Share it.