Walking around London wicks, boroughs or towns, you often find yourself feeling like an extra in an indie movie. A man with a chess board in front of him sitting on a tabouret, waiting for his opponent. A group of musicians playing near Tate Modern, sound unknown, instrument: haegeum. An assemblage walking with flare pants and ponchos invoking a glitch in time. A greyhound, in a vintage shop. An individual wearing a teal trench coat is talking to the pigeons spiraling around him. Two poets, pressing the keytops of the typewriters in order to finish the lines that are being written. On a crumpled up piece of paper that is thrown away, we can notice one word: fondness.
London Bridge poets writing letters
---
The days when the sun keeps you company, London becomes a film set directed by Jean-Luc Godard, written by Agnès Varda, cinematographer: Sophie Calle.
The tune this week is Gotan Project Mi confesión
Hazal
In the sevent AKA 📽 Like a scene from a movie issue
Hopping (What's going on in London: Hand-picked and unmissable events): 1920s swing tunes at Kings Cross; Jazz re:freshed at Brick Lane; movie nights at South Bank. This week, London is alive in every town, wick, and lane.
What's Cooking (Selected places to eat, drink, cafés, food markets): The New York style bagel shop is tucked away in a small alley warehouse.
Water Cooler Talk (Local news that you need to know to survive or just to speak of): London's attempt to get greener with more electric bikes.
Londoner (A talk with a creative inhabitant): Meet Sinemis, Circassian-Turkish electronica producer from Istanbul, founder of @injazerorecords.
A better mood on a massive hangover
Papo's Bagels brings American style to East London.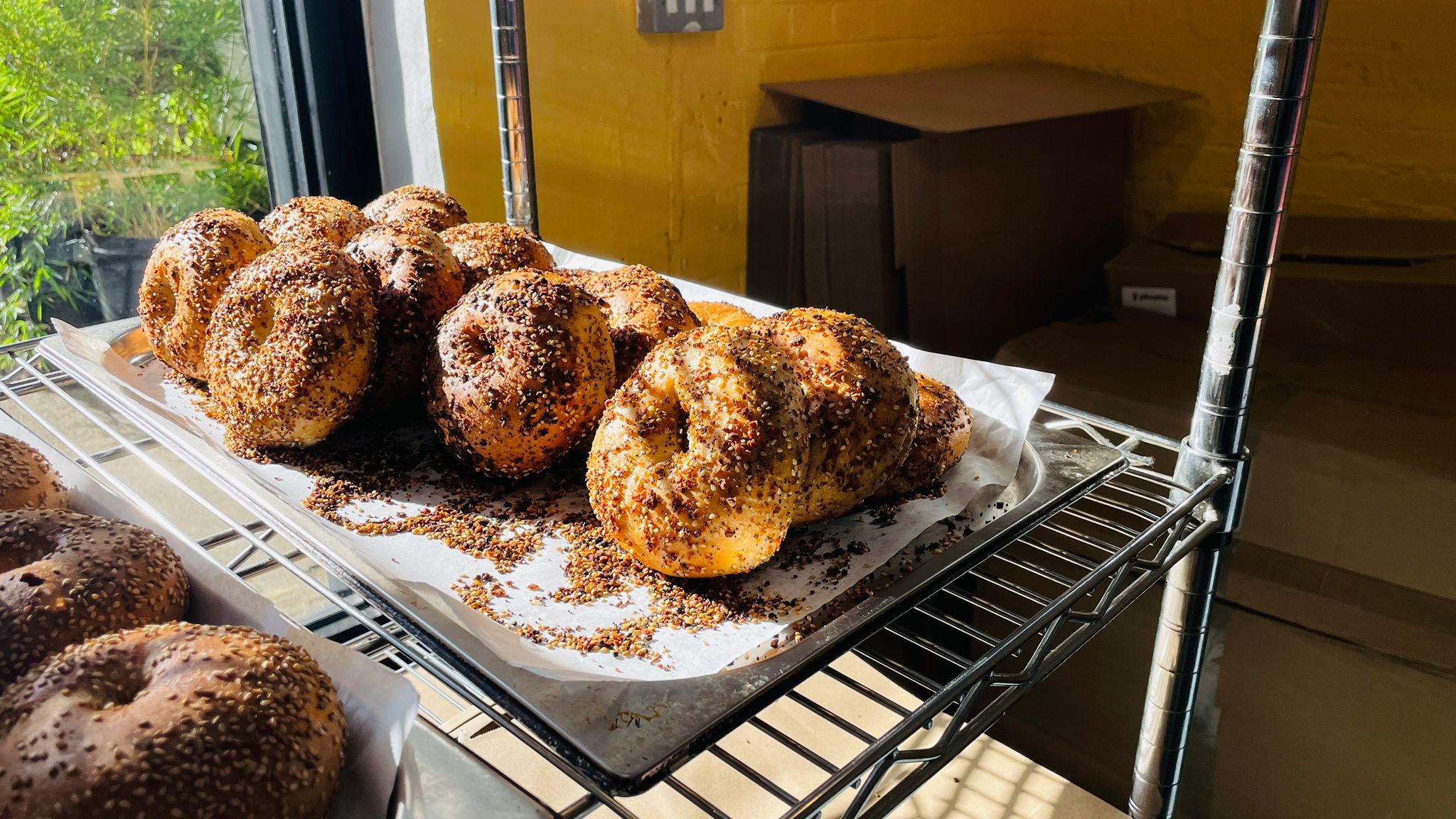 Papo's Bagels serve the most decadent bagels in Dalston, the kind that gives you hope of a better mood while on a massive hangover. The New York style bagel shop is tucked away in a small alley warehouse with an open industrial kitchen and dense, chewy bagels lined on wire racks soaking in the sunlight.
This place is not like Brick Lane bagel shops. It doesn't dish out 3000 circles a day nor stays open all day for Dalston Superstore clientele to line up at 3 a.m. Papo's is not the nostalgic London bagel shop for the masse. The lack of salt beef and mustard bagels on the menu is indicative of its conceptual distinction. It brings the American style to East London: lox, schmear and Italian cold cuts.
What to order: The 'classic' lox salmon is decadent and filled to the brim with all the necessary goodies. But if it's your second time, or you are lucky enough to have someone with you, also get the bagel filled with cold cuts and cheese.
Where? In the tiny alley next to Shacklewell Arms. 73 Shacklewell Lane, E82EB
Heads up: If you go late on weekend mornings, your favourite bagel base (I'm guessing the everything bagel) might have sold out.
Cool merch: Papo's branded T-shirts also make a great purchase. There is something very East London about sporting a Tee with a bagel shop logo on it.
Liked this story? Share it.
• Electric bikes anyone? Santander Cycles (AKA Boris Bikes, nicknamed after the star of the 1931 James Whale film 'Frankenstein', South Londoner Boris Karloff) are adding 500 electric bikes to their range.
The motor on the bikes will reach 15.5 mph, which is the standard UK E-bike speed restriction and the E-bikes will cost £3.30 per 30-minutes.
SİNE BÜYÜKA
Sine Büyüka AKA Sinemis is a Circassian-Turkish electronica producer from Istanbul. We caught her in London, before the release of her album Dua on 4 November.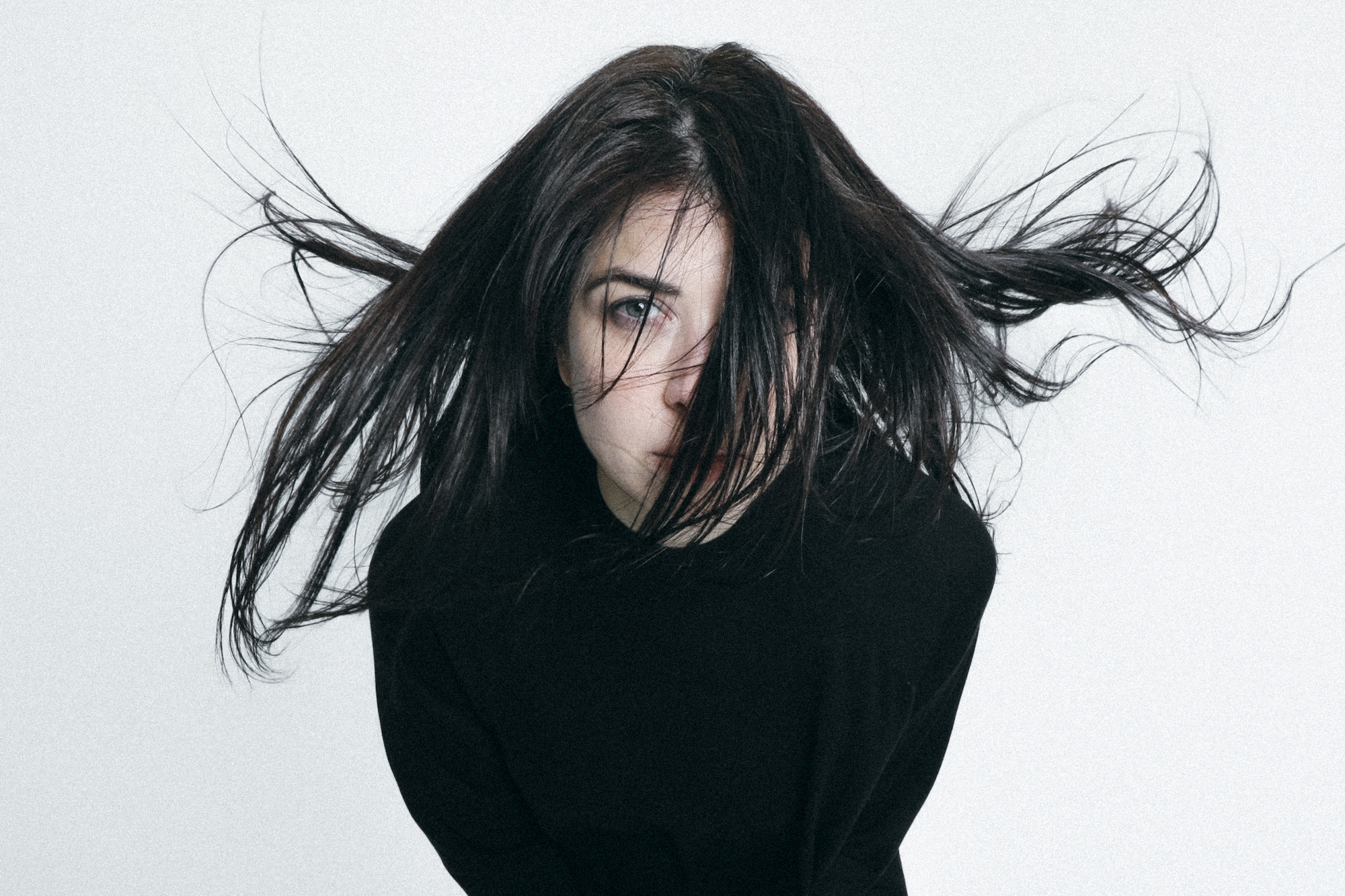 ID
My nickname is: ӏэпхъощ pronounced 'ah - shmoog' in my mother tongue Circassian. It means clumsy – a well-deserved nickname growing up!
I have recently danced at: Flow Festival in Helsinki.
After living decades in London, I just discovered: This historical pub called the Lord Morpeth that's been around since 1848. I must have been living on the moon! It's my spot now and I love the fact that it used to be where suffragettes gathered for secret meetings. They have a mural of Sylvia Pankhurst (and gluten-free beer on tap and gluten-free pizzas which is a big plus.)
I live in: East London. But I am from Brighton in my heart, I have so many fond memories and there's something about living by the sea, walking everywhere, and being part of a community.
My favourite hangout: The silent room at Shoreditch House. Not cool I know but I love to sit on comfy sofas and work by the open fire in the winter in (relative) peace and quiet. I also spend quite a lot of time at the British Library, just reading and researching in peace.
Only a true Londoner would know: The safest cycling routes. Cycling can be a minefield in this city!
A Londoner you must meet: Rafi Gökay because he knows the quirkiest and best-hidden spots in London. His refusal to bow to the weather is commendable and his enthusiasm for this city is infectious.
My favourite radio: Resonance Extra and NTS.
SHOOT THE BREEZE
How long have you been a Londoner? What attracted you to live in this city?
I've lived in London for a decade now. The unparalleled music scene was the biggest pull.
Sine at Shoreditch
---
This city is known for its brimming cultural heritage in music, do you believe it's still relevant in today's London?
Yes, despite the Tory government's best efforts to axe it, the music industry is still surviving and contributing billions to the UK economy - £5.8 billion to be exact in 2019 before the pandemic. Unfortunately, it's not as much now but still a considerable amount. London's musical heritage is still one of the biggest attractions for cultural tourism and one of the pillars of what makes this city so special.
No matter contemporary classical, avant-ambient, or electronic, music has power. Do you think it's unifying or dissociative?
A great question, and I think the answer is both. Music unites like-minded people for sure, remember that moment when you discovered you were into the same obscure artist with someone else and how much closer you felt to them. Or when you kept running into the same people at small shows and they became your friends 'from the scene' eventually. But it can also be divisive, in the sense that music taste can be a decisive factor in picking your closest circle while distancing yourself from fans of certain genres. It may sound a bit shallow, but it is the truth and I know of many people who share my sentiment.
Compared to other metropoles, do you consider London's night scene to be alive?
I wouldn't say it's dead, but I think it could be much more alive. There are lots of options to choose from but usually, most gigs would finish at around 10-10.30 pm on weekdays and Sundays. You'd be hard-pressed to find somewhere open to eat or to hang out or dance after. I distinctly remembered in 2013, I had Greek journalist friends visiting London for the Euroleague F4. After the final game on Sunday, they wanted me to take them somewhere to have some food and listen to some music. I dragged people around to various venues in Shoreditch with the hope of finding a venue that was open and after turning away from many locked doors, we ended up in a casino in Soho. Not great!
There is a myth going around about London day raves. Is it a part of the city's culture?
I believe it's been on the rise in the past couple of years, particularly with the opening of Printworks and I'd say it is now a part of the culture. I certainly hope it stays popular, as it's a much easier way of raving for oldies like me! There are rumours about Printworks being closed soon due to Southwark Council's decision to "re-generate" the area, which is a real shame, even though it was not the best venue for fans of a decent sound system.
What do you complain about the most?
Zombies! If you are trying to enjoy the music scene sober, you really will end up being utterly annoyed at all the people that keep walking into you as if you're invisible. I often feel like I'm in a scene from the Walking Dead when I'm out.
Do you have a favourite record shop? What makes this place unique?
It is quite well-known, but I'd say Rough Trade East as it was my local and I have a bit of an emotional connection to the place. It's quite a big space so you don't feel like you're crammed, and they have really good in-store events as well. A decade ago, when I first moved to London, I was randomly shopping for records when this band just came onstage. They turned out to be Halls and I was instantly blown away. We were just a handful of people inside and I was watching one of the best gigs of the year purely due to serendipity. I love how RT East used to do things like that. I also like its location as you can make a day out of visiting here – I usually head to Nude Coffee first to start my day, then visit here and just spend a long while going through their record and book selections, then head to the Big Chill next door for a cheeky pint. I have to say I also love Phonica very much because they have the best and the most extensive electronic and dance music selection.
Liked this story? Share it.
Dear Londoner, we would love to hear from you! Email us your questions or feedback at: [email protected] and DM us if you've heard a rumour about a day rave, where the party is going on after 2:00 a.m., or where the queue leads to the best street vendor.
Love only grows by sharing. So please share Aposto London with your fellow urbanites.
If you would like us to tell your brand's story, reach out at: [email protected]
Somewhere between Tower Bridge and Rotherhithe
---
A mesmerizing moment during a Sunday walk. Did you encounter dazzling instants you would like to share with us @aposto.london?