🔔 Poet, Bell-ringer, Viking
A memory stretching from Oslo to Rome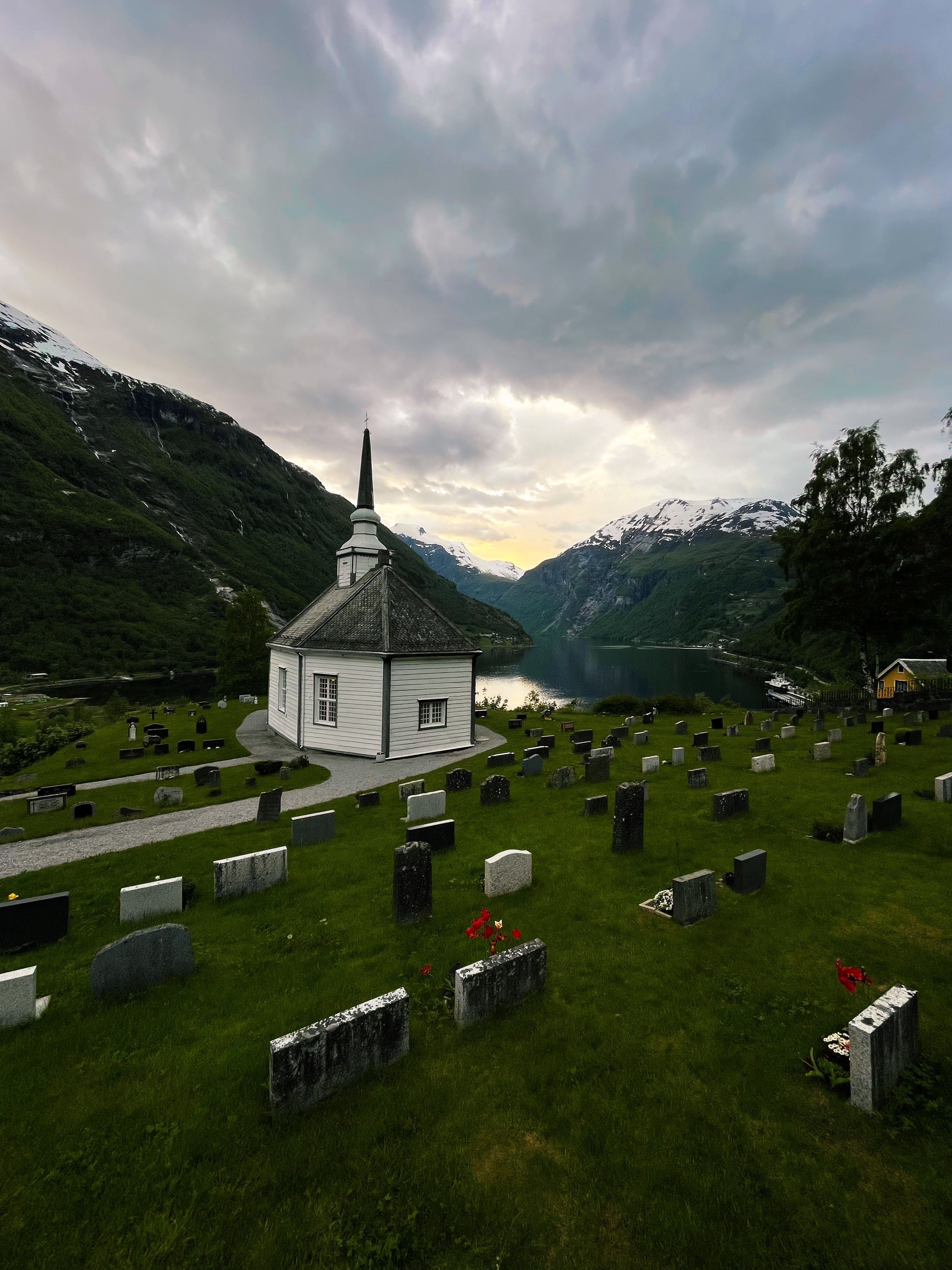 This week on Ruta, a man is bored while driving in Norway, a memory from the depths of his mind resurfaces, and a Viking rings church bells to write poetry.
Today on Ruta's route:
🔔 Poet, Bell Ringer, Viking
🎒 While we're there
Enjoy your reading,
Kerimcan
🔔 Poet, Bell-ringer, Viking
A memory stretching from Oslo to Rome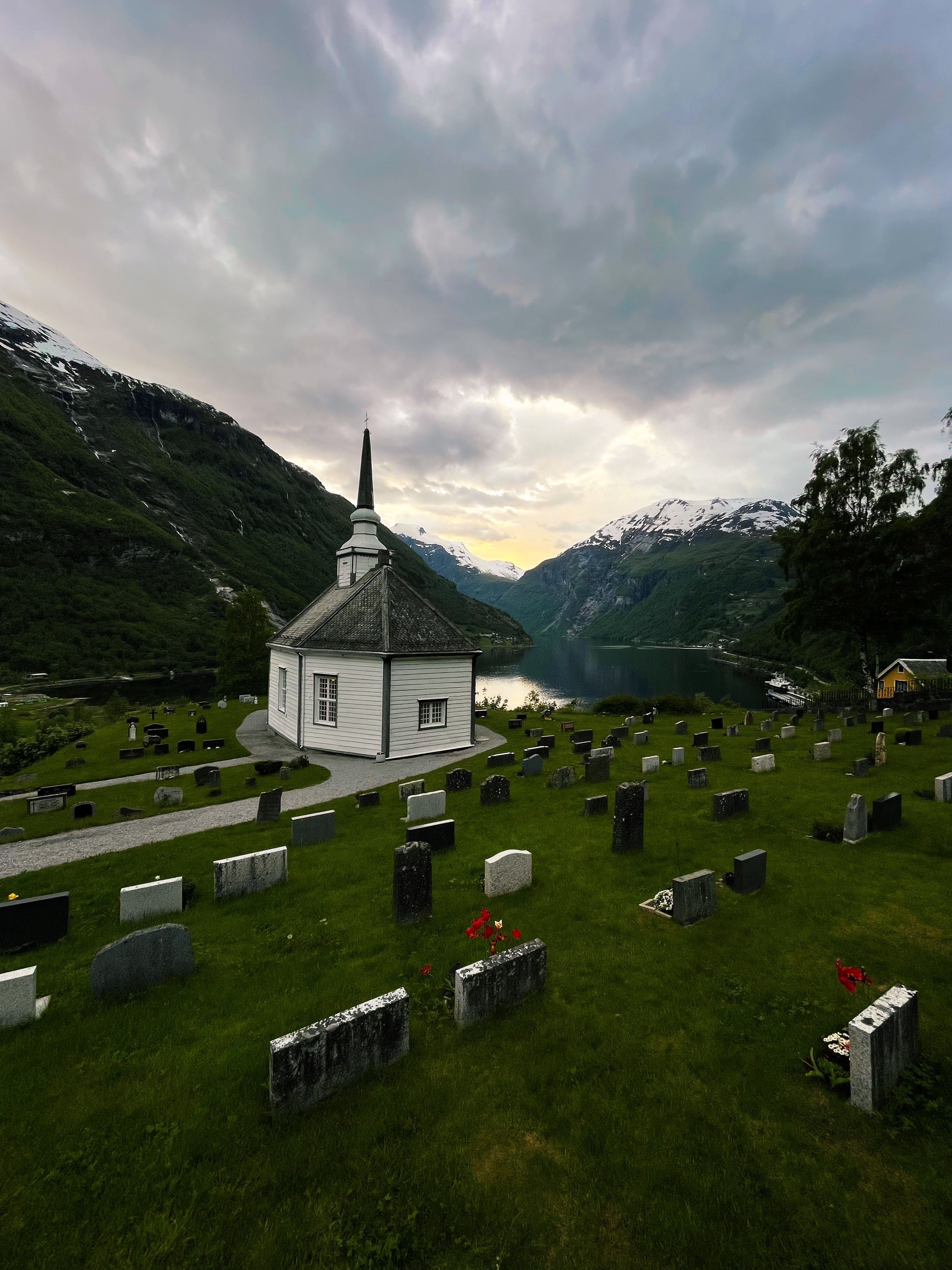 On the roads of Norway, where driving is quite boring, we continue on our way through beautiful towns that all look alike after a certain point. Uğur rests his eyes, tired from the day. I count the cars coming from the opposite lane in order to pay attention to the road and get rid of the monotony. But after a point, I get frustrated with the purchasing power of the country. Seeing cars that aren't Teslas or Volvos becomes bewildering after a point.
In one of the towns, a white, well-maintained, cute church catches my eye and a memory from my student days in Rome resurfaces in my mind.
***
In the extremely hot summer of 2007, after walking every street I could in Rome, I was staring blankly at the ceiling, wondering what to eat for dinner. The door of the hostel's dimly lit room suddenly opened. In walked a guy with what people would call a "clean face," glowing and healthy skin, long blond hair, blue eyes, black tight pants, a crisp shirt, old Walkman headphones in his ears, looking very cool and probably from Northern Europe. Since I still haven't found a tasty solution to my primary concern, feeding myself, I'm looking for the right time to dump the dust I've gathered in the Roman Forum and go to the shower. Because the showers are the cleanest in the afternoon due to the midday cleaning in hostels. When I return, our bright young man is lying on the bottom floor of his bunk listening to music. I greet him based on the unwritten hostel rule #37 ("immediately get to know the people you share a room with, mingle, if you get along, get drunk together and do all kinds of shenanigans in the city.") Since he is a civilized person, he takes off his headphones and we start chatting.
The first question people ask in hostels usually is "Where are you from?" As a man who respects rules and regulations, I start with this question. My guesses are right. After our friend, who I learned was Norwegian, answered a few questions and made pleasant conversation, I thought of asking what profession this Viking was engaged in. Because you can generate endless questions based on a person's profession and prolong the conversation. He answers my question with a haughty expression, "I write poetry." I realize that the conversation will get more and more interesting and I start to dig a little more into this young man's life. He says that he is an amateur and that he has never published a book. As a Mediterranean person, I am not satisfied with this answer at all. Because a poet, by our country's standards, would be happy if he got three cents in his pocket. He can't even go to the neighborhood grocery store because of debts, let alone come to Italy from Norway. As these thoughts swirled in my head for the fraction of a second, the curious Mediterranean auntie in me prevailed and I immediately asked the real question: "So, dear Viking, what do you do for a living?" I regretted it when the answer came. It turned out that our dear friend earned his living by ringing bells in a church in a quiet and peaceful town outside Oslo. Faced with this answer, of course, I can't react in a healthy manner. First of all, I think he said something wrong or that I misunderstood.
☁️ A village in the Norwegian countryside
---
As far as I know, Norway is not a place where there are many devout Christians. In fact, it is known that the rate of atheism and agnosticism is quite high in society. I ask our dear bell-ringer friend about his working hours. Our lucky friend replies, "Only on Sunday mornings because the congregation is not big." Probably realizing that I was getting angry with him because of the way I was looking at him, he added, "I also play on Saturdays if there is a wedding or something like that." I try to make it make sense.
All joking aside, this is how I meet the reality of Norway, and the hipster Norwegian who listens to medieval music in his hostel room, lives in a church where he writes poetry in peace, and carries the fashion of the 60s to the streets of Rome in his tight pants and leather shoes in the summer heat. I don't remember his name or have a photo of him. But he shows me how people survive in the world and how differently they can choose to live. I remember how surprised I was at such a life when I was young.
🤳 Kerimcan in Oslo
---
I am in a land where people are allowed to dream, and to chase those dreams. I am trying to understand Norway, where a man who works as a bell-ringer while pursuing his dream of becoming a poet, can exist, how a society can move into the future if oil revenues are used properly, and how a peaceful country based on trust can be created.
Meanwhile, the gas light of the car comes on. I enter the first gas station. We hand over our crowns to pay for the gas at the cashier inside. The gas station attendant says with great ease that the nearest bank is 30 kilometers away and therefore he cannot accept cash. We look at each other, amazed, and laugh. We are in Norway and every day we are confronted with civilizational saturation and well-situatedness like this.
Liked this story? Share it.
Oslo Opera House
---
🏛️ Oslo Opera House: The opera house in Oslo is an ideal spot to watch the exquisite view of the city. In this area where everyone can climb on the roof, especially at sunset, the harbor view is very pleasant.
🖋️ Deichman Bjørvika: The public library just opposite the opera house is a wonder of design both outdoors and indoors. You can peruse the books, sit and study for hours, or quietly do some people-watching and write stories.
🌳 Frogner Park: There are many sculptures of artist Gustav Vigeland in the park.
Liked this issue
Add to Archive
Add to Reading List
Share
Follow Ruta
Ruta is the logbook of a man who spends his life mostly on the road and takes pictures instead of taking notes.
;