A young perspective on Turkey's future
A young perspective on Turkey's future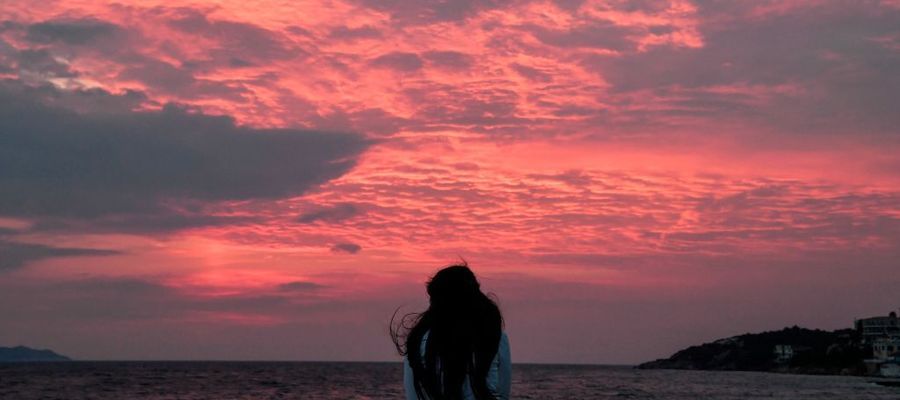 The youth survey, conducted by Istanbul Economics Research with the support of the Fredrich Naumann Foundation, contains significant findings on the views of young people between the ages of 18 and 30 on politics, Turkey, their environment, culture, and the future.
In the qualitative research, the interviews were moderated by the Istanbul Economy Research team. Çiğdem Erol, Tuğba Türkkan and Elif Dilara Kara took part in the research.
In the panel where Turkey Report Director Can Selçuki shared the results of the research, Prof. Dr. Demet Lüküslü, Head of Sociology Department at Yeditepe University, Alphan Telek, Development Program Director of Istanbul Institute for Political Research (IstanPol), Nevzat Taşcı, Campaign Director of Arayüz Campaign and Orhun Akdağ, Executive Board Member of Istanbul City Council, discussed the reasons for the results and their possible effects, and shared ideas for solving the problems of young people.
So what are these findings?
As for the research findings, the first finding is that young people do not adopt the generalisation of 'Generation Z.' It is pointed out that this concept, which is not binding for young people, is used by advertisers, brands, and politicians. Can Selçuki says, 'We have seen that identity politics is not the main motivation among the young people we talked to. We see that the identity barrier is being broken down through rational preference sets.' He summarises the situation by stating that young people are not aliens and that there is no group of young people isolated from society.
In addition, another element in the findings that shows that the definition of 'Generation Z' is wrong is that people between the ages of 18 and 30 experience the same problems as the rest of the society. The main problems of the respondents are listed as follows:
Economy
Politics
Social crises
Economy: Economic problems are summarised as 'unemployment,' 'high costs' and 'refugees.' It is underlined that the 'domestic and national' discourse in the economy is associated with development, and it is also stated that a cause-and-effect relationship is tried to be established between economic problems and social crises.
Merit: It is pointed out that the concept of merit is at the intersection of the three problems mentioned above. When asked to explain the concept of merit, most of the participants gave incorrect answers. It leads to the conclusion that a concept is criticised based on the structure it is formed as in the mind. Merit is defined as a concept that is not applied to the society in general, but rather as a concept that individuals 'apply only to their own.' Even according to this wrong definition, it is said that merit is not taken as a basis.
Trust in institutions: In the survey conducted in November 2021, the Turkish Armed Forces, police, and NGOs were the most trusted institutions, while sects and political parties were the least trusted; in this year's survey, when asked this question without any choice, the majority did not name any institution. Selçuki said: 'This shows a deeper rupture. They do not trust any institution of the system.'
The problem of not being able to dream: It is observed that young people are unable to dream due to economic and social crises. The fact that young people express that they are experiencing 'uncertainty' and 'anxiety' about the future supports this; however, it is stated in the research that the inability to dream is not a new problem. 10 years ago, this problem existed especially in Anatolian cities due to socio-economic and cultural reasons; however, it is underlined that it has spread throughout the country today.
Citizenship: It is interpreted that the citizenship of the Republic of Turkey has been devalued as an effect of all that has happened (distrust in institutions, inability to dream, etc.). The easy access to residence permits for asylum-seekers, which is seen as a factor in economic problems, and the facilitation of granting citizenship to foreigners are among the factors affecting this devaluation.
Democracy According to the research, although young people advocate democracy, they want it for their norms and groups. On the other hand, the majority want authoritarianism rather than democracy because they think that the functioning of institutions is not right.
Human rights: Human rights are perceived as an 'abstract and vague' concept, and the survey reveals that most of the responses emphasise 'justice.' It is emphasised that most respondents have difficulty distinguishing between democracy and human rights.
Migration: The respondents who intend to migrate mostly state that they want to migrate to practice their profession, to gain money and experience, or due to social crises. The majority of the participants want to migrate to western countries.
Evaluations
In the panel discussion following the presentation, Alphan Telek, Nevzat Taşcı, Orhun Akdağ, and Can Selçuki evaluated the results with the guidance of Demet Lüküslü.
Alphan Telek, Director of the IstanPol Development Program, drew attention to the problem of not being able to dream and said, 'This has not only affected young people in their 20s, but also children as young as 12. For example, a child says, 'My dream is to become an engineer when I grow up and settle in Germany.' Why is that? First of all, Turkey's bad economic management and economic crisis. We cannot find the welfare we want. There is precariousness in Turkey, it is common to all of us. This situation has consequences such as the desire to go abroad. The second is authoritarianism. It is so heavy that it does not give room for advancement. Unless there is a change, these paths will be completely closed. People feel that there is no possibility to move up a class. There was a time when they used to say 'Read, son, don't be like us. Now, this generation thinks that they cannot rise even if they study in this period.'
Nevzat Taşcı, Campaign Director of the Arayüz Campaign, said, 'The young undecided voters have started to be forgotten. Focusing on the problems faced by young people will also enable politicians to move forward. They should focus on today's youth, not the problems of their youth.' Taşcı then focused on the results regarding the concepts and said, 'We fill in the bottom of the concepts ourselves. Therefore, when we come together, we have problems creating common ground. NGOs are very significant at this point. It is necessary to use the increased trust in NGOs in the right way. Young people think that if they enter politics, their labour and intellectual power will be used; if they do not succeed in NGOs, the institution falls into despair. However, this is not the case, it is necessary to get out of this idea. We need to come together.'
Can Selçuki, Director of the Turkey Report, states that the results show that a populist wave can rise over the youth in Turkey. Expressing that he thinks that the populist wave that may occur today may grow even more over time, Selçuki underlines that different concerns will arise at that point.
Editor's note
I believe that the results of the panel we watched are a mirror of the fact that young people between the ages of 18 and 30 are no longer 'tolerant.' This research shows that individuals in this age range, who spent their youth with various restrictions on freedom, and economic and social crises, want to achieve their welfare first and then their peace of mind. As a result of this intolerance, they demand that concepts such as democracy and human rights be used in their favor 'as they see it.' Other interesting results are that this age group wants justice rather than equality.
In light of all these evaluations, it is highly probable that the participant age group will start to move away from politics and will likewise move away from society. However, Turkey's young population is an extremely valuable group for this country. For this reason, politicians must first prove that they value them and then restore their reputations. Young people need to be both reintegrated into society and made to believe that they can have a future in this country.
Liked this story? Share it.
Related Keywords
Fredrich Naumann Foundation
Istanbul Institute for Political Research
Liked this story
Add to Archive
Add to Reading List
Share
Published in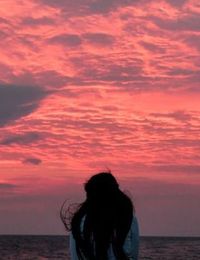 Weekly insights: future concept in Turkey
Newsletter & Author
;