An Arbitrary Guide
(To London Yoga Studios)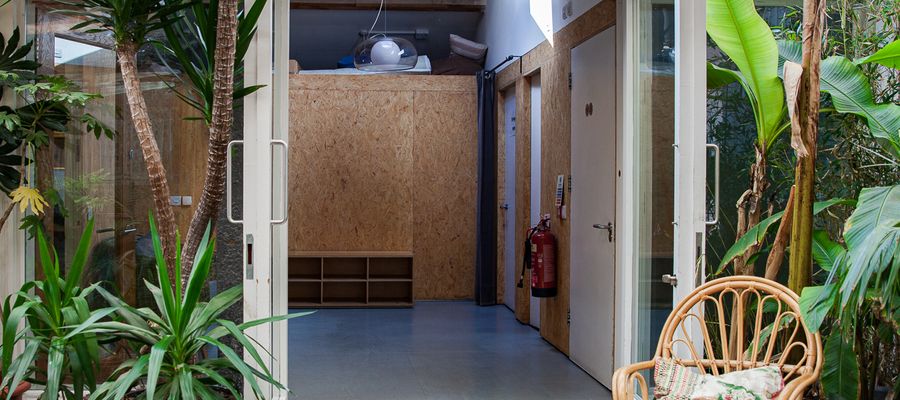 Words by Sinem Er
I think London combines inspiring, agitating and worrisome moments, but in general, the city inspires me and kindles my creative fire. When we practice in nature, we benefit from the calming effect the earth, sea, sky and wind have on our nervous system. But I think this is possible in the city too. The challenges of the metropol can be seen as an opportunity to expand our comfort zone. I say this as a yoga teacher and student. Being able to flow with the changes, staying curious and having resilience in a city like London is invaluable. We can learn this through practice and if we experience life with an unbiased mind, then the city, the crowd, and the noise can become our friends, too. It's a privilege to have the opportunity to help people with that.
Sinem Er, at her yoga practice
---
Yoga on the Lane, Shacklewell Lane: Yoga on the Lane has a non-competitive approach to a vinyasa practice. A fantastic place of community to get together to move mindfully, relax and restore. Naomi has a deeply compassionate style of teaching that is therapeutic and uplifting. Must experience! Also, in their shop, you can find a wide selection of aromatherapy products, yoga-related designer goodies and books.
Yogahome, Allen Road, Stoke Newington: It's a really friendly, relaxed and down-to-earth centre. They have a wide selection of classes and experienced teachers. A plant-filled courtyard and two studios are tucked away behind a blue door. A former printing workshop retaining original features, the space has great charm and character.
Down to Earth Yoga
---
Down to Earth, Tufnell Park: A chance to practice with great teachers in a smaller class setting. The studio was formerly a piano factory. They also have an amazing store where you can find a selection of wellness gifts, yoga & pilates equipment and plants from independent and ethical businesses.
A hiatus in the city:
Bookshops soothe me in general. My favourite one is a bit far away, but I just love it: Daunt Books in Holland Park. I walk and cycle along River Lea a lot and ever since I moved to Finsbury Park, Parkland Walk and Queen's Wood fast became preferred routes, too. I recommend Common Ground and Blighty to chill with a coffee and a good book.
Liked this story? Share it.
Liked this story
Add to Archive
Add to Reading List
Share
Published in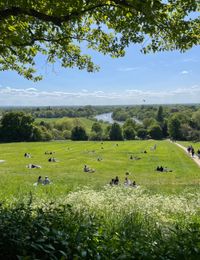 🌳 Breathe in, breathe out
Newsletter & Author

Aposto London
A weekly, practical zine to London for those who want to make this city their neighborhood. Every Tuesday.
;