'Big Brother'era in the shopping world
With digitalisation, brands that can analyse the data they collected about customers and turn them into values initiated the personalised shopping era.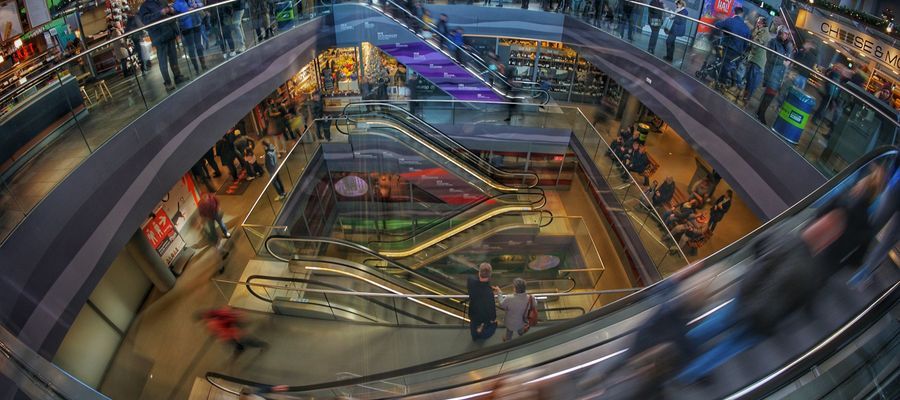 With new marketing technologies, while the power of personalisation makes us feel like we are under surveillance, it also radically changes our shopping habits.
After the pandemic, I had long forgotten the existence of escalators, stores, and changing rooms like the vast majority and I had got used to the comfort of online shopping to the fullest. Last month, when I happened to pass by a shopping centre after a very long time, I flinched with a message on my phone as soon as I got inside. The message I received from a brand from which I had shopped for only 2 or 3 times in my whole life was as follows: 'We are pleased to see you! Save 15% on your next order with new arrivals in our X (the name of the shopping centre I went to) store.' As a person who has a hard time acknowledging such a rapid transformation of the world, I was quite impressed with this message. And I was astonished by thinking how fast we came to the days where shopping comes to us from the days we would go shopping.
Digital Siege
This anecdote is one of the smallest examples of how digital marketing technologies brought personalised shopping experience into our lives. However, the online side of the affair is a much longer story. For example, all brands from retail to online markets invite us to do shopping regardless of where we are or what time it is.
A shoe model of a brand I type on the search engine wink at me, from social media platforms to news websites, during the day and it says 'You had been looking for me, there I am.' The restaurant I ordered a hamburger from last week announces that I deserve a discount with my order and I can order my favourite menu with a special discount for today.
The app I order dispenser bottled water from lies in wait for the next week and then it asks me: 'Would you like to repeat your recent order?' When the streaming platform I use most recommends a series, it does not forget to say 'Because you watched this, we recommend this.'
The notification of the app that provides accommodation services says there is only one room left in the hotel I was looking at pops up on my screen. My phone's browser now literally feels like a sales person and when I type 'black coat' in the search engine, and it displays all the options as if it says ' these are all the options we have'.
There is a difference: The duty of salespersons which ends as soon as they leave the store in the physical world, never ends now. These black coats keep looking me in the eye from all digital channels. Similar examples like this continue to increase in every area.
Although we speak of the digital siege we face tens of times in a day as creepy or tiresome, it is an inevitable fact that these kinds of experiences speed up possessing a product and make customers feel special. This way, the work of both brands' and consumers becomes much easier. Management consulting company McKinsey's 'Next in Personalization 2021' report puts forth that 71% of consumers expect companies to provide personalised interactions and 76% state that they feel disappointed when that expectation is not met, emhasising that personalisation has been more crucial than ever after the pandemic. In the same report, it is highlighted that personalisation increases the brands' revenue by 10-15%
Boston Consulting Group (BCG) research shows that personalisation increases the amount of money spent. Based on that, personalised shopping experience increases the spending of customers and each day more retailers are looking for ways to offer in-store experiences that will encourage customers to buy. One reason of this is, as stated in the report, when the shopping experience is personalised, the probability of customers adding extra products to their carts increases by 110% and the chance of them spending more than they expected increases by 40%.
Under the light of these data, we once again make sure that both the customers and the brand gravitate their focus towards and we ask: What is this personalised shopping experience?
Personalised shopping experience
The digital era made it possible for brands to collect and analyse data in such ways that they once couldn't even imagine about consumers. This way, the personalised shopping era started.
Everything consumers take a look at while surfing on the Internet, their actions, personal liking criteria, shopping habits, surveys they complete, and personal data they provide are transferred to the artificial intelligence in the algorithms of that website. Data recorded by artificial intelligence returns to use as abovementioned notifications. Organising data based on the previous behaviour of users and personalised ads with that, provide customers with the right product or service.
Although online platforms are the first things to come to our minds when we use concepts such as 'artificial intelligence', personalised shopping', it is important to note that the expectations are not different for physical stores. Now, we would go to a store we love, which looks like it jumped straight out of centuries ago, and look around clothes one by one. According to PwC Consumer Insights Survey 2021, Turkey findings, 36% of the participants say that receiving a personalised message based on their purchase history when they enter a store would make their shopping experience more charming.
The future is yet to come
Improvements in technology paved the way for digital marketers to create much more personalised experiences in various channels and stages of purchasing. So, how does the digital world, which continuously improves, picture a future for personalised shopping experience?
The improvement of subscription services: It is expected that the global subscription services market size will reach 120 billion dollars with an increase of 64.4%, compared with 2021. Today, one of the main reasons why consumers start to prefer subscribing to services instead of purchasing products is undoubtedly personalisation. Many examples, Netflix and Spotify, being the leading ones, show that personalising through subscription services will dominate a sizeable portion of the e-commerce market in the future.
Personalised pricing and offers: Thanks to personalisation, it is predicted that brands offering different prices to individual customers based on previous shopping data and spending power will be one of the most witnessed scenarios in the following period.
Artificial intelligence and machine learning: Thanks to the progress made each day in artificial intelligence and machine learning, it is forecasted that brands will give weight to personalised services to reach the target group. Moreover, it is expected that technologies that help users to receive the most relevant replies to their questions, rather than auto answers which are used by many platforms, will improve more and more.
Automation for multichannel marketing Personalisation and automation are closely linked. With the rapid growth in multichannel marketing, automation will play a key role in the future as well. Brands' efficient use of automation to achieve personalisation in all channels will be one of the concentration points in the future.
In the light of all these developments, it seems like we have no choice but to bow respectfully to the power of algorithms and watch the ever expanding digital siege. There's no turning back, it's now too late!
Liked this story? Share it.
Liked this story
Add to Archive
Add to Reading List
Share
Published in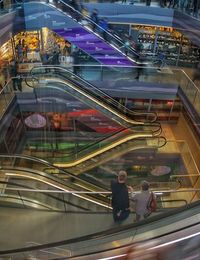 'Big Brother' era in the shopping world
Newsletter & Author

Aposto Business
The best articles on business at Aposto, curated by our editors. Topics include micro-mobility, future of work, energy, green economy, consumer products, marketing and more.
;