CO-WORK AT THE LOCKE
There is a hotel in town opening its doors, lobby, and tables to the neighbourhood residents.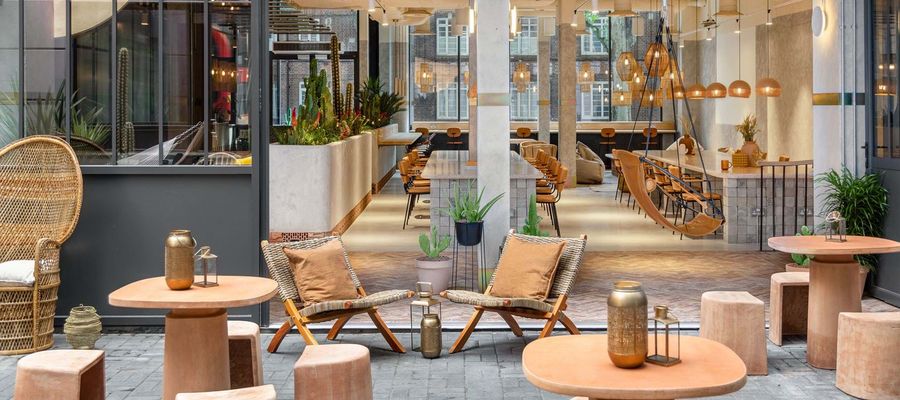 A freelancer's dilemma: Where to settle for a long 'in front of the screen day', filled with Zoom, and Huddle meetings, while trying to juggle the revisions given at the last minute, while also waiting for an IRL appointment who is late due to tube strikes. The answer to the elaborate question is mostly the nearest coffee shop with a window seat (now that winter has come, not so comfy), the table on the back with two plugs (the night falls around 4 p.m., a bit somnolent), a co-working space (like a sailboat, the friend's membership is always better) or a nice desk at home away from the bed, the kitchen, and the TV.
Bermonds Locke, Tower Bridge
---
But if I said, after trying all of the above, I found the ultimate solution to catch-22 and the answer is a hotel lobby. At the five Locke locations across London (Tower Bridge, Dalston, Aldgate, Millenium Bridge) you can see people designing shoes, websites, and briefings; writing dissertations or book chapters; on calls or meetings; lying on chaise longs or swings. The tune varies from bossa nova to nu-jazz and if you stick around long enough, you can participate in pop-up shows, exhibitions or workshops.
Duly noted: At Bermondsey Locke, the coffee is provided by Shaman, you can bring sandwiches from home, no questions asked.
Liked this story? Share it.
Liked this story
Add to Saved
Add to Read Later
Share
Published in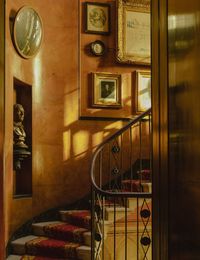 📻 Dance at the Grow, Notting Hill for antique shopping
Newsletter & Author

Aposto London
A weekly, practical zine to London for those who want to make this city their neighborhood. Every Tuesday.
;