De Beauvoir Arms, co-working shelter
Office hours by day, joyful chatter at night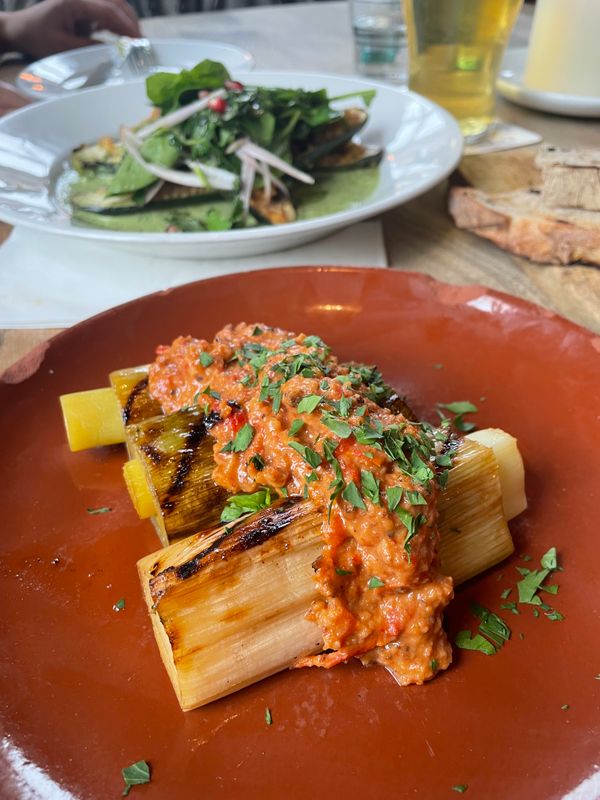 Once a public house that used to receive all travelers in reasonable condition who were willing to pay the price for food, drink, and lodging, a pub's duty is pretty much the same. To acquire backpackers with their laptops and tablets; to welcome laborers after a hard day's work; to be a shield for the ones escaping the rain; after all providing refuge for anyone who is willing to wait in the line to the bar, for the next available table, for a shared, curly triple-cooked chips before the kitchen closes at around 10 p.m.
De Beauvoir Arms is that pub with a little twist. It opens at 12 p.m., which is the legal time for pubs to open their doors. It gives us Mediterranean-inspired food, so expect lots of green, tomatoes, olive oil and garlic. It hosts bookworms, screen slaves, air pod minions with no 'no lap top policy'. You just pick one of the wooden tables, settle in, have a look at the menu, order, and savour . The lunch follows work, writing, reading, concentrating; a drink before the shift ends at around 6 p.m. Once the notebook powers down, it's time for the anticipated friends or acquaintances who are yet unknown, who would like to share your bench.
What to order? The menu changes hourly, daily and seasonally. Just check out the chalkboard. White bean, roast garlic and rosemary hummus is one of the favourites when accompanied by courgette pancakes, and spiced lentil coriander salad.
Where: 113 Southgate Rd, London N1 3JS
Heads up: This is a food-centric pub with no music or TV. Great spot for face to face or zoom meetings during the day as well.
Bonus: Laugh! Improv comedy theatre and school The Free Association is upstairs. Check out their program. This Saturday, 17 September at 9 p.m. FAQ is on the scene. This is an extra special show designed to celebrate, promote and champion the queer people at The Free Association.
Liked this story? Share it.
Liked this story
Add to Saved
Add to Read Later
Share
Published in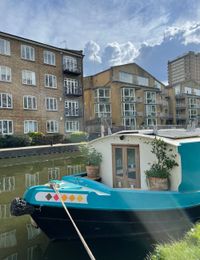 🛶 That hood (alongside the canal)
Newsletter & Author

Aposto London
A weekly, practical zine to London for those who want to make this city their neighborhood. Every Tuesday.
;