Decarbonization, Adaptation, Agriculture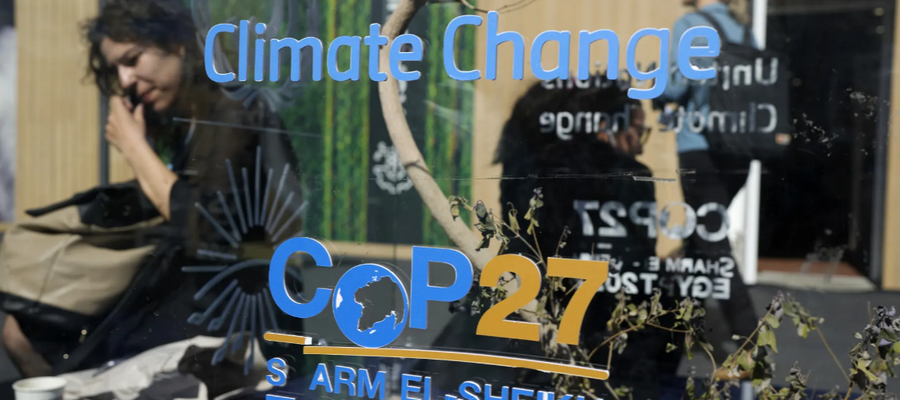 Science and Youth and Future Generations Day
At the opening of Science Day, the Intergovernmental Panel on Climate Change (IPCC) reiterated its message that humans are changing the climate and its 6th Evaluation Report dealt with 'How to Accelerate Global Climate Action'. Speakers touched on warnings from the global scientific community and the academic community, as well as on the need for scientific solutions for the implementation of climate action.
The publication of a new and very influential report entitled '10 New Views of Climate Science' was the main remarkable event on Science Day. The report gathers the most important findings from leading scientists from around the world on climate change, and should be considered a compass on climate-related issues for the public and the private sector for the next 10 years. The report highlights the limits of adaptation to climate change and argues that adaptation efforts cannot replace 'mitigation' targets in the fight against climate change. The report also deals with the effects of climate on health and its future threats. The facts of climate-induced migration are also addressed. Furthermore, the report notes that in current sustainable finance frameworks are designed to suit existing business models and consequently they do not accelerate the economic transformation that is urgently needed. We recommend that you read the executive summary section of the report for more information.
Young people and children had an official space at the COP summit for the first time. The Children and Young People's Pavilion, which was launched at COP27 for the first time, is a platform in which young generations can organize discussions and make their voices heard. Given the way young activists like Vanessa Nakate and Greta Thunberg have led the climate movement in recent years, this may seem like its too little too late. Dr Omnia El Omrani, COP27 Youth Ambassador, said: 'Climate change is disproportionately affecting children and young people and it is clear that it will harm future generations. A child born today will experience the effects of extreme weather events four times more frequently than we do, which is an injustice.'
'World leaders must act as soon as possible.' she added.
Vanessa Nakate, via Emilie Madi/Reuters
This year, COP27 is being held in Africa. 70% of the continent's population is under the age of 30 and is experiencing the climate crisis on the front lines. That is why COP27 emphasizes the importance of giving voice to young people. Young people are demanding that world leaders listen and prioritize policies aimed at protecting segments of the population most affected by the climate crisis, especially indigenous peoples and those living in the Southern hemisphere. 'At COP26, commitments to provide loss and damage financing to developing countries were once again ignored by the richest and most polluting countries in the world,' said Vanessa Nakate, UNICEF Goodwill Ambassador, and climate activist. 'Young people will be given a seat at the negotiating table at COP27. We will use this platform to voice our demands for climate finance for mitigation and adaptation, and a separate fund for loss and damage.' she added.
Decarbonization Day
During the sessions on decarbonization, that is, on Decarbonization Day, issues such as advancing the Global Methane Commitment, decarbonizing the steel industry, expanding the use of renewable hydrogen, decarbonizing the oil, fertilizer sector, and cement sectors were discussed. Olga Algayerova, Secretary General of the UN Economic Commission for Europe, said: 'The most basic proposal for decarbonization is the 'circular economy' model. It is vital that we adopt a circular economy approach that will help reduce the need for new raw materials. Solutions must be implemented without delay.'
According to a UN report, cement, iron, and steel, as well as chemicals and petrochemical industries are the most important sources of emissions. One of today's key achievements was that as part of an initiative launched last year at the COP26 called Breakthrough Agenda, countries that represent more than 50 percent of global GDP would identify industry-specific 'Priority Actions' to reduce carbon on their energy, transport, and steel industries, to encourage the transition to low-emission hydrogen production and accelerate the transition to sustainable agriculture. These Priority Actions are designed to reduce energy costs, rapidly reduce emissions, and improve food security for billions of people around the world.
But the Global Carbon Project (GCP) estimates that carbon emissions from fossil fuels are set to reach record levels this year, according to a thorough analysis by the European Commission. The analysis shows that CO2 from fossil fuels will increase by 1% to 36.6 billion tons, the highest level ever. This finding is sadly at odds with the goal of halving emissions by 2030 to limit global warming to 1.5 C, and thereby avoid the most devastating effects of the climate crisis.
Though anti-fossil fuel rhetoric from various groups was heard at COP27, unfortunately oil and gas lobbyists were seen in record numbers at the COP summit this year, with 636 registered participants, up 25% on last year. While the issue of energy transition occupies an important place on the agenda, lobbying for the use of natural gas as a transition source instead of coal continues to prove confusing. Although natural gas emits fewer emissions than coal, its use is insufficient for hitting the 1.5 degrees Celsius target, as its production contains methane and can leak from infrastructure causing large-scale pollution.
Adaptation and Agriculture Day
The COP27 Presidency and the Food and Agriculture Organization (FAO) launched the Food Agriculture for Sustainable Transformation Initiative (FAST) at COP27. This new initiative aims to support climate finance for the agriculture and food systems of vulnerable communities. The FAST initiative was launched to redesign agri-food systems to deliver triple benefits for people: on climate action and nature. COP27 President H.E. Sameh Shoukry commented: 'Climate change is disproportionately affecting vulnerable communities around the world. To address this imbalance, we need to develop sustainable agriculture and food systems and meet the urgent needs of developing countries that import food. Through the FAST initiative, we will mobilize globally to increase climate resilience and implement urgently needed transformation in our agri-food systems and unlock finance flows.' Maria Helena Semedo, FAO Deputy Director-General, added: 'Bold transformative actions are needed to accelerate system transformation in agri-food, support countries and ensure that resources reach food producers along the value chain.'
According to statistics, small-scale farmers from developing countries produce about a third of global food production, and despite having to cope with droughts, floods, hurricanes, and other disasters, they have access to only 1.7% of climate finance. Zitouni Ould-Dada, Deputy Head of the UN Department of Climate and Environment noted, 'We cannot continue with the current model of producing food and then degrading the soil, reducing biodiversity, affecting the environment.' He added that the first thing the world needs to tackle is addressing food waste, which is responsible for 8 percent of global gas emissions.
Liked this story? Share it.
Related Keywords
mental Panel on Climate Change
Liked this story
Add to Archive
Add to Reading List
Share
Published in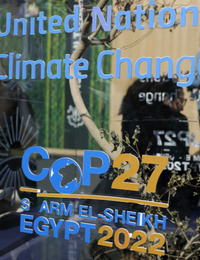 COP27: The First Week
Newsletter & Author

Aposto Business
The best articles on business at Aposto, curated by our editors. Topics include micro-mobility, future of work, energy, green economy, consumer products, marketing and more.
;