Defne Özdoğan
Meet Defne Özdoğan, an architect and designer who lives part-time in Istanbul and in London. But of course, she is an Istanbulite.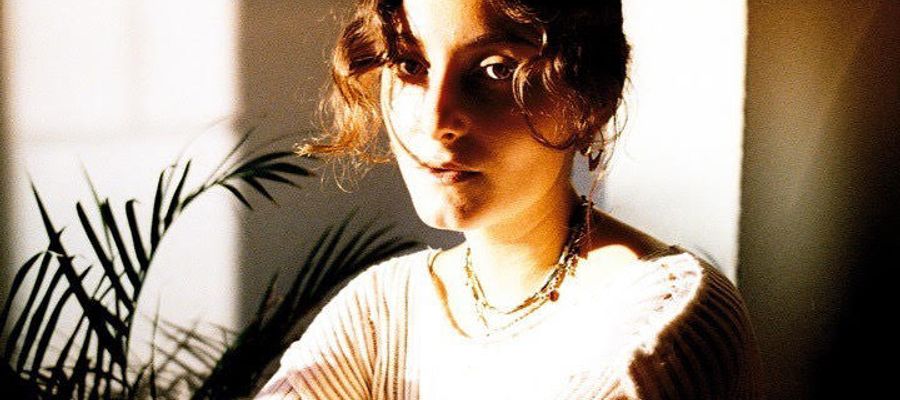 Last weekend Defne took us on a city tour. We looked at the architectural structure of Istanbul and compared it with London architecture. We talked about the points where she was inspired by the city and her brand Tenera. And when we found such a conversationalist, we could not leave her easily.
Editor's note: If you are curious for more, we are looking forward to seeing you at Aposto London on Tuesday to read the list Defne prepared for us about 3 neighbourhoods with predominant structures. You can subscribe here and wait for us.
ID
My nickname: Def
I have recently discovered (in Istanbul): Huge tomato, pepper and aubergine sculptures in the yard of Barış Manço's house in Moda, Kadıköy.
I live in: Between London-Istanbul-Bodrum but I'm from Portugal in my heart.
When I want to get inspired: I walk (the streets, the neighbourhood) and take the ferry to cross the Bosphorus.
My favourite daytime hangout in Istanbul: Is inarguably Moda, Kadıköy
This building is a gem: Hagia Sophia
Only a true Istanbulite would know: If you can get away from paying for Ispark for a while, all your debts will get erased at one point.
SHOOT THE BREEZE
For you, what does it mean to be an Istanbulite?
Being an Istanbulite means having the capability to survive in chaos on a daily basis. Since I was born an Istanbulite, I can easily adapt to chaotic places anywhere in the world really.
What are the similarities and differences between London and Istanbul in terms of their urban architecture?
To begin with, the urban infrastructure is drastically different between these two cities. In Istanbul, the landscape is filled with steep slopes and hills which gives a lot of depth to the general image. This way, basically we could see the far ends of the city from many locations. On the other hand, London, in general, is undeniably flat, which makes it very difficult to see one street from another except the area of the River Thames of course. From my personal experience, these spatial differences have had a big impact on my life.
In Istanbul, the way that I could see all the motion and dynamism of the city would give me a lot of fatigue during the day. And yet in London, I am way better concentrated and less tired moving through the city but I do tend to get lost most of the time as I can't locate myself, not being able to see the surrounding geography.
How does studying architecture and design contribute to your perspective on the city?
I mostly focus on motion and life in spaces. I find context and narrative more interesting than the city as a pile of buildings and roads. I tend to fictionalise things that catch my sights such as the circulation, people and their companions, nostalgic music and sound, and despair and vigour on peoples' faces, all these notions gather and get spread around the streets every passing second. Being on the streets of Istanbul mostly feels like being in a big theatre with performers all around. So yes, my point is that my way of being an observant architect is to live in the spatial drama of cities and their people.
What about Tenera? You are the co-founder of the sustainable fashion brand, what are the impacts of your profession on Tenera?
Well, me and my best friend and the co-founder of Tenera, Ela are a real Ying & Yang. We create all the narratives together but in terms of business development, we are total opposites. I believe that coming from an architecture background, I have a more structural contribution to the brand, questioning the feasibility and logic in every little aspect whereas Ela is a true researcher and wildly good at conceptualising! Additionally, to be a growing slow fashion brand in an age where making a profit is almost impossible as a result of the increasing production fees, you have to be able to solve problems quickly. I could say that the practical nature of spatial practices has overloaded me for years with problem-solving abilities which I am now seeing the fruits of.
What are your ways to find inspiration in the city? Are there any differences between London and Istanbul regarding your practice?
My practice mostly takes place in Turkey. Both Tenera and I nurture the heritage and traditional crafts of Turkey. All the production processes of Tenera happen in Istanbul, beginning from our studio continuing through the knit manufacturing studio and ending up in the printmaking studio. All these spaces and processes are very inspirational for us. Most of the time we follow our intuition and let the process revise our initial ideas. Tenera is a process-based brand where a big part of the inspiration comes up after we start 'doing'. London, on the other hand, is where most of the pre-production ideas come together. Here we encounter art, technology and innovation in the fashion and textiles industry. We gather all the 'new', plan a 'vision', start building a 'visual library', and fly to Istanbul.
If you had a chance to change one thing about your neighbourhood in Istanbul, what would it be?
I would intervene in the size of recycling bins and ask for more frequent collections. The size of the recycling bins where I live is equal to a large popcorn box… They definitely are not encouraging people to start separating their waste to recycle. I actually was thinking about doing a short documentary about these recycle bins because they give me the creeps. Coming from their symbolic proportion, I do not believe these bins are being separately collected and recycled. So my plan for the documentary is to secretly follow the garbage collectors and to see what happens after they take the waste. My conspiracy theory is that they just shove them all in the truck at once and toss them to some place where they get burned.
Liked this story? Share it.
Liked this story
Add to Archive
Add to Reading List
Share
Published in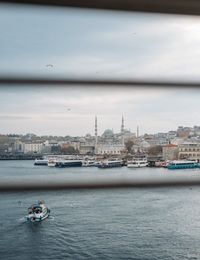 🕊️ Istanbul where is never given up
Newsletter & Author

Aposto Istanbul
A weekly, practical guide to Istanbul for those who want to make this city their neighborhood. Every Sunday.
;