Through the eyes of a fan: Arctic Monkeys in Istanbul
9 August 2022, Istanbul. Zorlu PSM.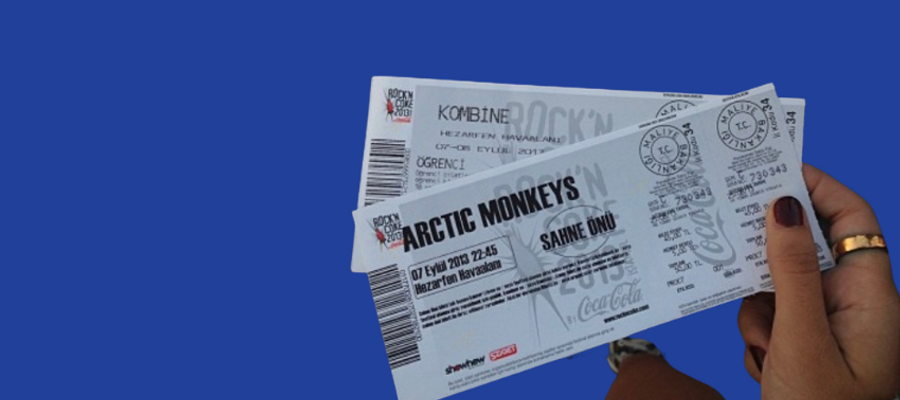 ✏️ Deniz Zileli
In 2013, when I was 17, when I first heard the news of Arctic Monkeys coming to Rock'n Coke in a TV commercial, I couldn't sleep for days out of excitement. Despite dozens of problems such as living outside the city and not being old enough for the festival, I watched Arctic Monkeys on September 6, 2013, with my 50 lira front-stage ticket. Imagine being such a fan girl that when the group first appeared on stage with Do I Wanna Know, I cried out of excitement!
From 2013 to 2022
Exactly 9 years later, at a time when I thought I had lost every good feeling about the past, I watched Arctic Monkeys for the second time at Zorlu PSM. Everything about the band was very much the same even from the very first moment they took the stage to the end! Although it lasted 2 hours, I went back to my 17-year-old problem-free and irresponsible days.
Despite all the ticket crisis at the beginning, and the tiny stage in Zorlu, and the community that did not care about pushing each other to get ahead, I had one of the best concert experiences of my life for the second time. I watched the whole concert with my mind blown without taking my eyes off Alex Turner and his team that shines like a sun.
🎸 Alex Turner, 09 August 2022, Zorlu PSM
🎞 Photograph: Deniz Zileli
---
Not afraid to announce to the world that he's grown up with Tranquility Base Hotel + Casino, Alex Turner said goodbye to his goatee—thank god—and returned to his mid-20s "tough but hot" look. It is certain that many people fell for him last night with his cool attitude on stage and dazzling dances!
Alex, sang 505's "Such a perfect place to start" line, which means a lot to me, by saying "It seemed like the perfect place to start," this time. This gave me an instant fever at the concert I went to distract myself. The setlist was mostly from old albums! Listening to dozens of songs from my favorite Humbug once again was enough to watch the whole concert with goosebumps.
Alex Turner, if you're reading Fanon, take this as a declaration of love!
Liked this story? Share it.
Liked this story
Add to Archive
Add to Reading List
Share
Published in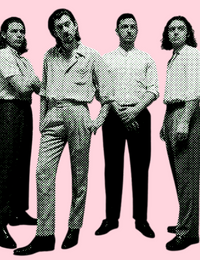 🎸 Arctic Monkeys gig in Istanbul, queer youth on TikTok
Newsletter & Author

Fanon
Bringing the fanzine culture to digital, Fanon is a magazine dealing with popular culture-related topics every Wednesday at 6 PM (GMT +3).
;