Fictitious or palpable, does Tophane exist on paper?
But where is actually Tophane, does it exist on the paper?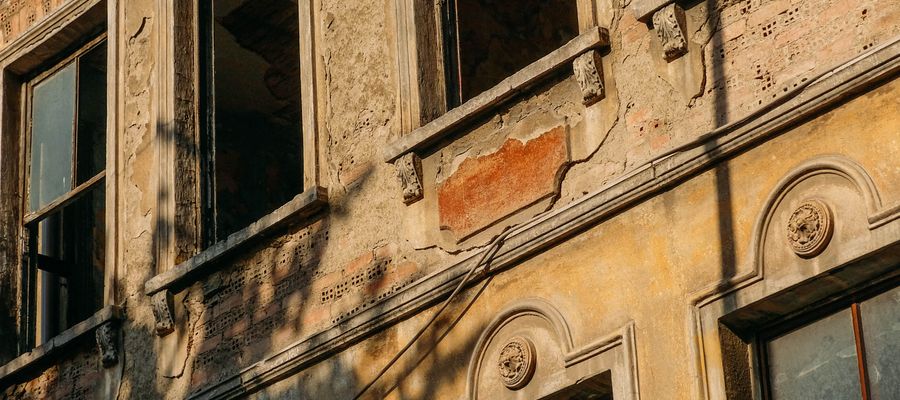 Neighbourhood: Tophane. Inhabitant & narrator: Luca Orlandi. Photos: Deniz Sabuncu.
I would like to start this interview with a curious anecdote related to the Tophane area in a fictional way: the famous French writer Jules Verne wrote many fantastic novels in the 19th century and one of his books named Kéraban the stubborn is partially located here, in Istanbul. All the plot develops around the adventures of the main protagonist: a Turkish man named Kéraban. Well, in the initial chapter of the book there is misleading information about the correct location of Tophane, perhaps because Jules Verne has never been to Turkey. In fact, his travels around the world and all these incredible stories were pure imaginary and most of his books were written in France where he lived without travelling. In this book about Kéraban and his short odyssey around the Black Sea, the story begins in Galata and ends in Üsküdar, but when he talks about Tophane, the location of this area corresponds to the main square in Karaköy near to the Galata Bridge. Obviously, without seeing the real city of Istanbul, but based only on other books or descriptions, the poor Jules Verne misplaced the two squares of Karaköy and Tophane and switched the location of the two places! So, where is Tophane, does it exist in paper?
Luca
---
What defines a neighbourhood?
Beyoğlu is divided into 45 hoods, and, surprisingly enough, Tophane is not one of them! Where we are now having our coffee, Frankestayn Bookstore is a part of the Kılıç Ali Paşa neighbourhood. Right next to it, there is Pürtelaş followed by Tomtom and Cihangir. Tophane is a place defined with non-existing walls that the Genoese made years ago. So from this point of view, it's all part of Galata.
When we think about the borders of Tophane, I guess we can talk about a sort of triangle consisting of the seaside and up through Boğazkesen till the Galatasaray High School. In general, what characterises a hood rather than a district -like in this case - is something emotional or linked more to feelings and perceptions, atmosphere…. For me, a district is a place more related to administrative duties whereas a hood is where you have sentimental and social bonds. So maybe yes, in that sense we can really consider Tophane as a neighbourhood.
Tophane: a military shipyard
Tophane has strong links to history, especially after the conquest of the city in 1453 by the Turks. Back in Ottoman times, Tophane – due to its location by the seaside - was used as a shipyard by the navy and even in Ottoman engravings, like the one done by Matrakçı Nasuh around 1537, we can easily see Tophane-i Amire, the gun foundry, and its premises just outside the enwalled Galata, close to the Bosphorus shores. They use this area, not just as a commercial one but mostly as a navy shipyard. The dense neighbourhood around this area, mainly built with two-three storey wooden houses, has almost disappeared in the last century substituted by anonymous offices and companies' constructions and by a large motorway all across the area, but many landmarks are still visible today. To name a few: Kılıç Ali Paşa Mosque, built by Sinan in the 1580s. It's not by chance that Kılıç Ali Paşa mosque is located here, on the waterfront.
Tophane-i Amire
---
In the 16th century, it was built by Kılıç Ali Paşa who was the great admiral of the Ottoman fleets (AKA Kaptan-ı Derya). Usually, Kaptan-ı Derya wants to have his building, especially the mosque, close to the sea, just to show his power over it. Other examples of historical and architectural landmarks in the area are: the Tophane fountain from the period of Mahmud the First, a good example of Ottoman Baroque style; Nusretiye Mosque, which was very important because it was made by Sultan Mahmud the Second to confirm his idea to modernise the country just a few years before the Tanzimat reforms; a small clock tower, one of the first in Istanbul, which today stands in a middle of a pedestrian area and the Tophane Pavilion, built by the British architect William James Smith in 1852, during the reign of Abdulmecid.
Later on, in the 1930s of the 20th century, Salı Pazarı warehouses were built, once used as barracks and later on some of them were transformed into factories manufacturing Ford cars. In the 1950s the buildings were demolished to make room for new warehouses built in modernist style by Sedd Hakki Eldem and nowadays the Galaport cruise terminal and the new Istanbul Modern and MSGSU Istanbul Museum of Painting and Sculpture are completing the waterfront.
Istanbul Modern sets a barrier between us and the sea
Photo: Elif Bayram
---
Co-existing with different realities
In Tophane, the minorities were the majority; few Muslims were living in this area. You can also observe this phenomenon in old maps, and even from an architectural point of view. If you look at the pictures from the middle of the 19th century, you would notice wooden houses., city walls, churches and convents dating back to the late middle age and so on. What we see today is more affected by the second half of the 19th century and the beginning of the 20th century. Before the republican times in which these areas became more and more important with harbour activities, especially for foreigners or Levantine trades and merchants, we can observe consistent densification with more and more apartment buildings replacing the old wooden houses.
Minorities in Ottoman times were perfectly integrated into society because Ottoman society was multicultural and multi-religious. The changes that happened after the Turkish Revolution somehow pushed them away. Non-Muslim communities were being replaced by immigrants coming from rural areas, mostly peasants with no special skills. That was a substantial problem because Non-muslims living here were perfectly integrated, they had their own expertise and they were masters in their fields. Many non-Muslims were overwhelmed by incredible taxes (AKA Varlık Vergisi) so they had to leave their home. All these rapid changes happened between the beginning of the Turkish republic years and the 1960s.
The houses of Tophane
---
New immigrants, occupying the abandoned houses of Tophane, or building new improvised and illegal architecture in the empty plots of land, started to develop this area in a different manner and made it completely different, especially considering socio-economic conditions. The same monumental structure of Tophane-i Amire - that was so important in the Ottoman times - lost its significance and it was somehow given to the Mimar Sinan University to be transformed into a cultural centre, a building with a strong memory converted into public use. At least, that was a win for the collectivity and the neighbourhood.
Another house of Tophane
---
What we can see today is a hood with more students, artists and foreigners moving into the area. Newcomers' needs are different from the people in the 1950s-60s. They are searching for inspiration and for a more contemporary way of using the public spaces and the small-scale neighbourhood life, somehow reproducing what was the daily life in the typical 'Turkish mahalle' in the past. That's why in Tophane there are more and more galleries, studios, or hidden indie events.
Is gentrification fracturing the neighbourhood?
In the past, maybe ten years ago, Tophane had huge potential to become the main artery in a possible art district in Istanbul but there were some reactions from the local community which is more conservative. At the openings, galleries were serving alcohol; many local inhabitants were unhappy about that, so they resisted it. The galleries left the sights one after the other, and today there are a few remaining like Büyükdere35, Tütün Deposu, Collect Gallery, Guga Contemporary, and performistanbul.
Tophane..!
---
Nowadays foreigners and the young generation are living here so somehow I can see a sort of peaceful coexistence within those local communities but still it's not ideal. If you open private museums like Istanbul Modern with an expensive cafeteria menu, not accessible by the general public or this kind of speculative financial operation, this is contrary to the idea of museums open to everyone or to the idea of public spaces. This is a unidirectional improvement that excludes local communities. Instead one must build common areas where locals can communicate with each other and visitors and define new spaces for everyone, in a more democratic and horizontal way...
Filter between the sea and inhabitants
Tophane is one of the few coastal lines around Beyoğlu. Green (parks) and blue (sea) in the city is here to help inhabitants socialise. Galataport, even with good intentions, and as will probably be the case of Istanbul Modern, acts unfortunately as a filter and obstacle, enclosing access to the sea. To reach or even to look at the sea you have to pass a metal detector, you can not freely get there at night time, one more additional filter. It's neither free nor public since you are subject to rules. It's a controlled semi-public space.
The moment when the sea and the neighbourhood seem to be intertwined
---
The additional architectural structures should be always user-oriented in the cities. Galataport's fees are expensive with high prices, fancy shops and glamour restaurants. This is the opposite of creating something for the community. When you look at the background and microcosmos of the people living today in Beyoğlu, in general - but especially in the neighbourhood of Tophane - they are not the target of this gentrification project. This is sad because the real need should be to create a dialogue, improve the connections and enhance people's activities. Not just the 'Tophaneli' (people of Tophane) cannot afford to eat, or shop but also they have somehow been pushed away from the area. Galataport is not just a harbour, cruise ships with foreigners and tourists arrive but it should be seen and lived as a space for the community. The waterfront should be open and free because the Bosphorus doesn't belong to any company; The Bosphorus belongs to the community, to the citizens who pay taxes to the state to have recreational areas free of charge. So in a way, Tophane's facilities and infrastructures should be also used by the nearest neighbourhood next to it - the closest community of the Tophaneli - and the one of Beyoğlu in a wide range, and maybe for the entire collectivity of Istanbul, but not just for consumerism pushed by local administrators and private investors on behalf of mass tourists and upper-class citizens.
Can we create a pedestrian Tophane?
Istanbul is a city of 16 or even more million habitants but when you look at the coastline from Beşiktaş to Karaköy, along these 4 - 5 kilometres of waterfront, you have a concentration of too many cultural facilities. The Naval Museum, the Dolmabahçe Palace, Istanbul Modern, the MSGSU Istanbul Museum of Painting and Sculpture, the Tophane-i Amire Cultural Centre and further away Galata Tower. These tourist attractions produce more and more congested traffic because if you want to reach these places you have to use a car, taxi or private transportation rather than trams or other public vehicles. To solve this problem, I think you can relocate some big museums to miscellaneous areas of Istanbul in order to develop those neighbourhoods as well. For example, in the big areas and municipalities like Kartal or Pendik have something like 1 million inhabitants, which it's almost the size of an average big city like Milan in Italy, one can find room for more cultural initiatives and permanent structures which do not exist today. So, what is the real need to concentrate everything in a single area of such a big city?
Those who truly live in Tophane: pedestrians
---
In my opinion, thinking as an architect or a planner, when you concentrate on so many cultural activities within a 4 km range you are not benefiting the entire city. Obviously, these operations are purely done for profit. Why? Because when you visit the MSGSU Istanbul Museum of Painting and Sculpture, for example, you pay to enter there, then you might have a walk around Galataport, and spend more money for nibbles or water, to say the least. This is called consumerism, cultural aspects of gentrification are secondary, not a primary aim. In a city, culture should be the glue connecting society.
Neighbourhood diaries
Photo: Elif Bayram
---
Moreover, centralising tourist attractions in one single area can only work if you are making public transportation more and more accessible. Beyoğlu has a diminutive transportation system that only consists of dolmuş buses around Taksim. If you want to reach Cihangir, Tophane, and Galata other than afoot, your only options are one tramway and one metro line, which is not enough for a city of Istanbul's calibre. Kılıç Ali Paşa Hamam is a lovely, beautiful restoration but the surrounding is unsightly with bars, cafes, and most car parks. Think about the centre of Rome with masterpieces dating from the ancient Roman time till 17 - 18th century and right next to them there is an ugly parking area. The historical centres, with monuments and landmarks, should be well-kept thinking as a whole, not just like isolated and sporadic 'Disneyland 'entertaining places!
Venice, as a city, is a perfect example. There is a big car park at the entrance of the city, just after the bridge connecting the lagoon to the mainland, so if you have to go somewhere within the old city limits, you are encouraged to use public transportation by sea or you can choose – whenever is possible – to walk. There is no other way. This system preserves the city and simultaneously becomes the main tourist attraction. If you ask me, from Istanbul Modern to Tophane should be a pedestrian walkway. Maybe the tramline can be installed like in Amsterdam, in the middle of the pedestrian paths.
Where are we heading now?
We are on a neighbour tour with Luca
---
For the historic part I am gonna choose Tophane-i Amire as one of the masterpieces because of its unique architecture, like a factory building, but from the 16th century.
Thinking about the emotional part, maybe I'd like also to stroll these small streets around this cafe, especially the ones coming down from İstiklal Avenue. Thinking about Kumbaracı and Postacı street, with beautiful late 19th century buildings that are a bit more ruined than the ones you can see up to the ridge in Istiklal. They were also built as a part of the Ottoman high society and sure they are worth to be seen on our walk, as well as the less unknown ruins of the Genoese walls still preserved nearby.
And definitely, we should add another building I didn't mention before the Crimean Memorial Church. It was built on a plot of land donated by Sultan Abdulmecid between 1858 and 1868, to commemorate the British soldiers who had died in the Crimean War after the English helped the Ottomans during the war against the Russians. So as you see, history is always repeating itself.
The architecture is very unique: it's an Anglican Church that looks like Gothic architecture, designed by George Edmund Street, who sent the project to some local contractors and never saw with his own eyes the small beautiful church on the slope of Galata facing the Bosphorus and Tophane.
Liked this story? Share it.
Liked this story
Add to Archive
Add to Reading List
Share
Published in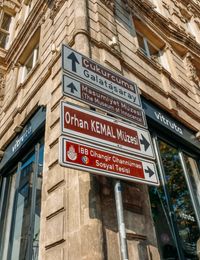 📍 46th district of Beyoğlu
Newsletter & Author

Soli
A weekly journal of neighbourhoods to dig into urban culture, people stories, and sociocultural dynamics. In every issue, we meet an inhabitant in their hood where they live, create or belong.
;