Great Beyond Brewing Co.
The new brewery in town, serving eclectic house brews.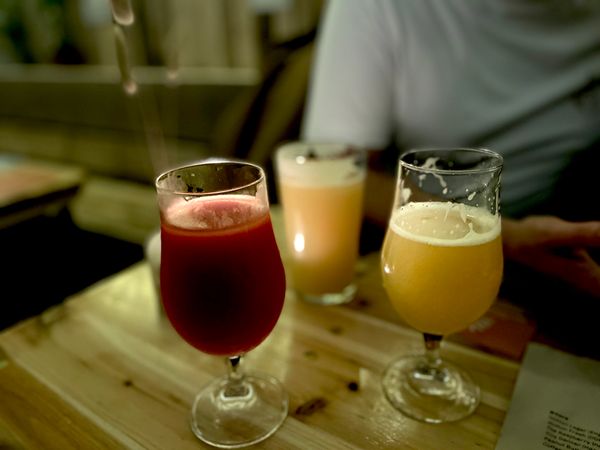 It's not often we get a new and loveable brewery in a part of town where novelty has become a creeping force for commercial chains. A minute walk away from the band of Vietnamese restaurants in Hoxton, the Great Beyond Brewing Co. resides.
Great Beyond is parched under arched ceilings and warmly lit by string lights across the spacious interiors. There is a well-dressed gentleman (a bouncer with a kinder and milder attitude) opening the door to visitors, contrasting with the hyper-casual setting and the industrial beer tanks. The mix of small tables and long communal ones makes it perfect for crowded friend groups or casual dates. So does the menu: a mix of house brews and a few essential cocktails.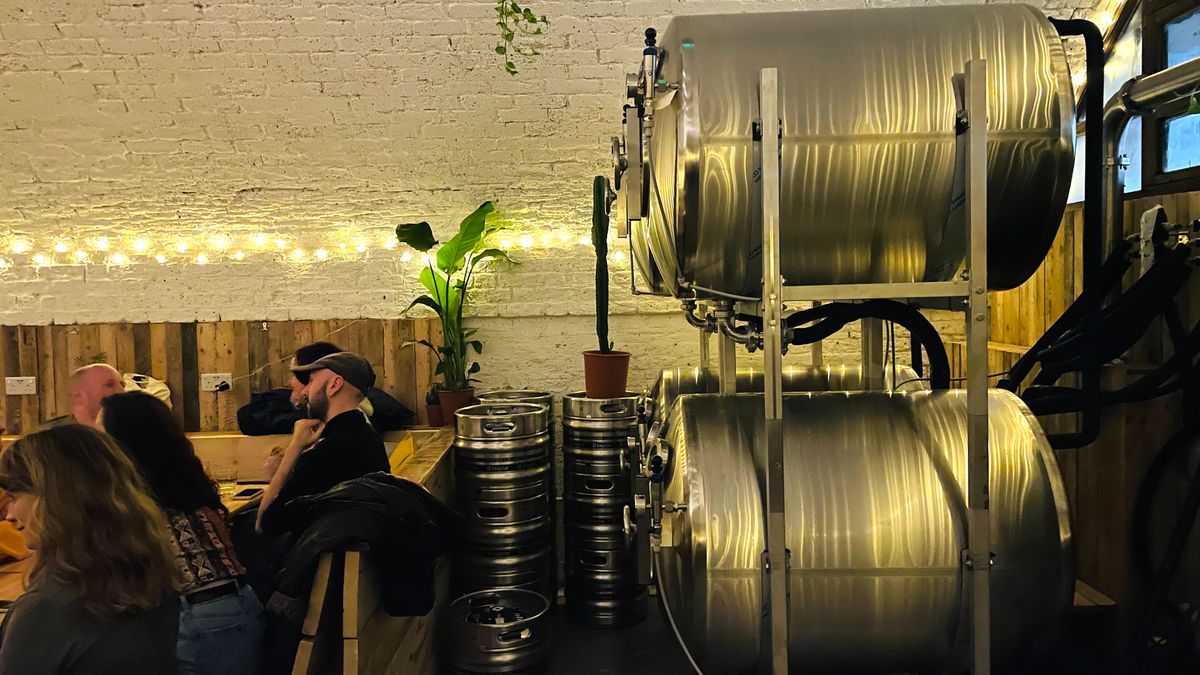 Inside the Great Beyond Brewing Co.
---
Being someone who prefers a crisp hazy IPA and having been mocked for it by snobby bartenders (at Red Hand for instance), I mainly felt welcome here. Not only because one of the five house brews is a hazy IPA, but also because the bartenders were eager to give a taste of their different brews and were very understanding when guests' preferences didn't match their products. They weren't afraid to tell their inclination and dislikes and how sometimes the raspberries sourced can taste better than the raspberry sour itself. It's what this kind of place should be about: enjoying the beer without the pomp.
What to order: The hazy IPA, obviously. But for the adventurous beer drinker, the raspberry sour is excitingly raspberry-coloured and has a lovely red berry nose. Similarly, the coffee and orange zest porter had a warming, chocolatey coffee aroma with the orange shining through when washed down. I believe their small-scale menu is subject to change often, so asking the bartenders about what's on tap is always a better choice.
Where: 417 Union Walk, E28HP
Liked this story? Share it.
Liked this story
Add to Saved
Add to Read Later
Share
Published in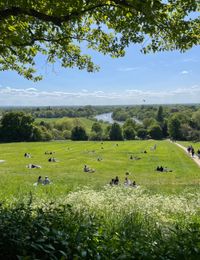 🌳 Breathe in, breathe out
Newsletter & Author

Aposto London
A weekly, practical zine to London for those who want to make this city their neighborhood. Every Tuesday.
;