Gülşen and Bihter Ziyagil's cosmic overlap: Queer hope in Turkey
A close-reading to the question of "When will Turkey leave women alone?": Gülşen was arrested, now she is under house arrest. Every summer ends the same for Bihter.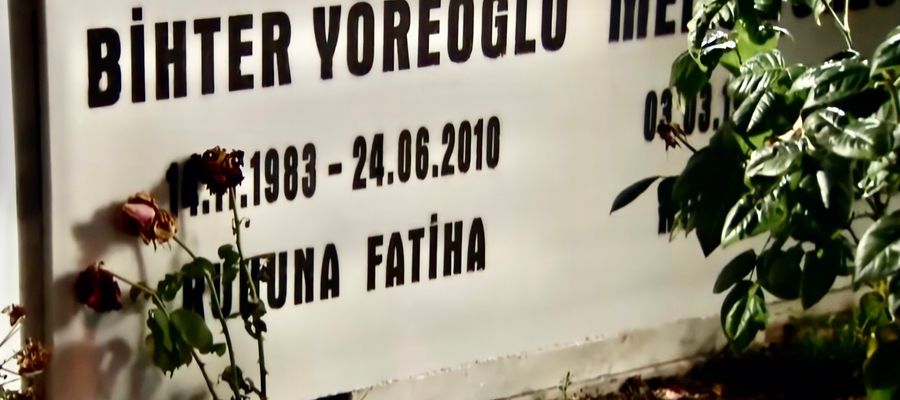 💻 Efe Re
On Thursday, August 25, two cosmic events lined up one after the other: Gülşen's arrest and Bihter's suicide in prime time. When will Turkey leave women alone?
What does Bihter and Gülşen have in common?: The same desperation in both incidents, the same tied-up feeling knowing what will happen. Following it on the screens but not being a partner in crime. Gülşen was arrested, now she is under house arrest. Every summer ends the same for Bihter.
The main followers of both figures in Turkey are queer groups. Especially Aşk-ı Memnu provides more and more content to queer Instagram and TikTok pages every day. Gülşen became the target of fascists thanks to the unbelievably charming personas she wore in her stage shows. Both of these women's "extravagance" is embraced by queers! At this point, of course, Gülşen is more vulnerable. Because there is nothing left to do for Bihter.
📺 Bihter's suicide on TV
---
Dying for the 11th time on the screen: Bihter Ziyagil
Bihter committed suicide on the screen for the 11th time last Thursday. This is Bihter's 11th death in prime time. Aşk-ı Memnu is an interesting phenomenon in a geography like Turkey. Any broadcast on TV still has not passed the rating record for the episode of Veda. Moreover, although it is broadcast every summer as a soap opera at noon, the final episode is shown on its own broadcast day, at its own broadcast time, almost like a ritual that must be repeated. Neither the "society," nor queers, nor anyone has been able to overcome Aşk-ı Memnu.
Freud says—in a piece in which I don't remember now—that the lost possibilities, the opportunities that no longer exist, insist on reminding them. So, what is the probability of loss in Aşk-ı Memnu?
Finding a haven in heterosexism: We can start with the promise at the beginning of the series. The story begins with the character of Bihter, who is trying to get rid of her mother's bogey protection, and finds herself in heterosexism. She will manage to shed the burden of the past by establishing her own hetero order with a man her father's age, originally desired by her mother.
🪞 Bihter Ziyagil and her mom Firdevs Hanım
---
The end of heterosexist fantasy in Aşk-ı Memnu
Bihter escapes from the mother's mirroring, homogenizing mortar to a monogamous and straight relationship. With a new family, a new order emerges. The promise is this new order itself. But she finds himself in the middle of an incestuous relationship in the forbidden center of this order, which turns into excess. There is a bustling home filled with happy-mom, happy-dad, and happy-children—university student Behlül may be one of them. At this point, the "unexpected" happens, and the heterosexist fantasy, by its inordinateness, breaks the promise. The house is getting more and more desolate. The promise given to Bihter at the end of the series spends Bihter in order to come true.
However, although the thing that breaks the promise seems like Bihter's excessiveness, it is precisely this extravagance that makes the promise possible. Before Bihter's arrival, the house is in a sloppy order. Even if everything that makes the fantasy possible—mother (mademoiselle), father, child—something is missing. With Bihter's sacrifice, the characters gather around an excess, a secret. By dampening this extreme, order is established, the reality of fantasy is reinforced. There is no heterosexist eternal order without Bihter's excess.
The bond of Gülşen and Bihter
For Gülşen, wouldn't the prosecution's accusations turn into a reality beyond an excuse? "Driving the people to hatred and enmity"... When Gülşen disappears, the heterosexist fantasy comes true and the desire finds its eternal path: mother, father, child. Gülşen is not a deviation from this eternal fantasy, it is the ground that makes it possible.
✨ Gülşen with the pride flag
---
Bihter's death at the end of each summer: Let's try to think about this eternal fantasy by taking into account the last ten years of Turkey. Why does Bihter have to die every summer? It's as if something doesn't hold up in the fantasy that follows Bihter. The excess always has to be withered from the very beginning.
I wish I was dreaming, but it's like we've been rolling downhill since the Aşk-ı Memnu finale. What kind of a view remained from the government's promises of a New Turkey? What has changed since the glorious first episode of Aşk-ı Memnu? Fantasy must always be reinforced, inculcated. So, did we really kill Bihter?
An interesting information about Aşk-ı Memnu: The TV series is the most reported broadcast to RTÜK in Turkey so far. We have been in such a different place since the broadcast of the series that now festivals are canceled and artists are arrested through complaints. A comment written by a user to episode of Veda on YouTube caught my attention:
We couldn't have Bihter again, so let's begin the series yet again.
I'm pretty sure the person who wrote this is queer. Why is a show that reinforces heterosexism mostly owned by gays? Because hope is still there, right where we left it last. In fact, if we look at the cosmic overlapping of Gülşen and Bihter, Turkey is still reckoning with what's left of this hope.
Liked this story? Share it.
Liked this story
Add to Archive
Add to Reading List
Share
Published in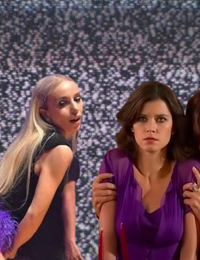 🌈 The cosmic overlap of Gülşen and Bihter, Koray Caner Öztürk
Newsletter & Author

Fanon
Bringing the fanzine culture to digital, Fanon is a magazine dealing with popular culture-related topics every Wednesday at 6 PM (GMT +3).
;