How can we transform our cities?
Step by step roadmap for circular cities.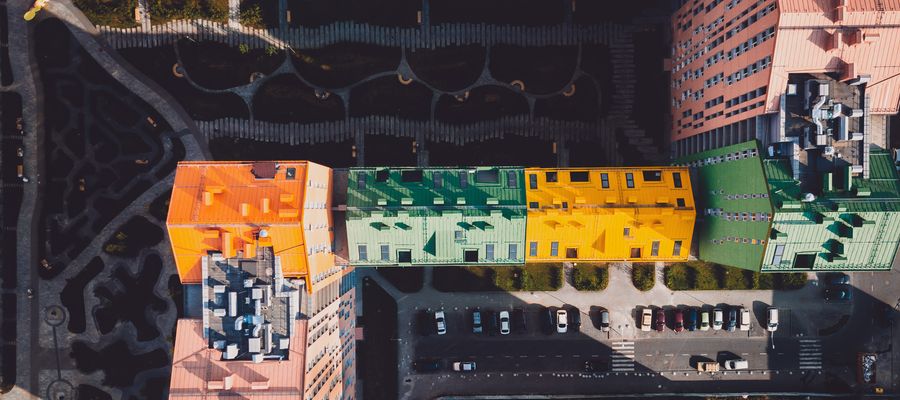 Today, cities occupy 3 per cent of the world's surface area. Although this rate may seem low, more than 55% of the world's population lives in this 3% area. Studies show that 75% of the world's population will live in cities in 2050 due to the rapid increase in population and urbanization in recent years. Of course, this situation increases both the social and economic importance of cities. In particular, the use of resources required for the continuity of life in cities and the pollution caused by cities make it necessary for cities to undergo a rapid transformation process.
Cities around the world use 70% of the global resources and consume more than 70% of the energy produced. While this is the current situation, it is not difficult to predict that by 2050, cities will face a catastrophic need for "consumption."
Of course, the current linear structures of cities are not only about utilization and consumption of resources. Today, 50% of waste generation is caused by inefficient linear processes in cities. So how can we transform our cities from "consumption" ecosystems into "natural and resilient" ecosystems that are harmonious with nature, waste-free and resource-efficient?
Roadmap for circular cities
Since circular economy is a concept that all stakeholders that make up the societies should adopt, it is a critical step for the completion of the transformation that our living spaces are designed in accordance with circular economy. In other words, cities need to become circular cities.
In today's article, we will discuss the circular transformation processes of cities based on "The 15 Circular Steps for Cities" report prepared by the European Investment Bank (EIB), the European Commission, the European Investment Advisory Hub, and Circle Economy.
➡️ Preparation and planning
Linking and facilitating co-operation between circular stakeholders,
Characterizing and analysis of the local ecosystem and resource flows, and identifying inert assets,
Collecting good circular examples and learning from the experiences of other cities,
Conceptualization of circular economy principles for priority sectors, municipal services and assets,
Creation of a circular vision and strategy with clear and unambiguous objectives.
➡️ Support
Organizing trainings to mobilize citizens, businesses and civil society,
Creating a favorable environment for circular businesses and citizens,
Supporting and purchase of circular assets, products and services,
Developping and support of circular enterprises,
Accelerating and mainstreaming circular innovation.
➡️ Implementation
Closing loops by connecting manufacturers and potential users of waste/surplus/water/heat etc,
Ensuring the extension of the useful life of resources such as products, services and materials, and reactivating inert assets to increase their use,
Building circular buildings and infrastructure, and encouraging other manufacturers to adopt these practices,
Investing in circular projects and channelling external financing,
Putting the circular transformation process into a system based on monitoring and analysis.
In last week's article, we discussed where the states were in the circular transformation, and we said that "if we were to consider the transition to circular economy as a project, we would need to make the governments the managers of this project." As we mentioned in the beginning of the article, this 15-step roadmap in the report primarily concerns municipalities and state institutions, which are of critical importance for cities.
It is important that all stakeholders that make up cities, especially municipalities, contribute to this roadmap and customize it according to their regions. Therefore, we can say that the first five preparation and planning items in this roadmap are more critical than the others.
The design process, which is also the first principle of circular economy, has an extremely important role in the transition of cities to circular economy. When creating a circular city, it is important to design a system based on the principles of circular economy, where the faulty processes left over from the linear economy are not compensated for, but rather completely eliminated.
When we mention a circular city, we should consider a system that will not only keep materials in the cycle, but also provide social and economic welfare by using less resources more efficiently. For this reason, it is useful to note, again, that circular economy is not only "waste management" as we mention in every article. Most of these fifteen steps focus on raising awareness, establishing infrastructure, bringing stakeholders together, and updating the functioning of almost every aspect of life.
Liked this story? Share it.
Liked this story
Add to Archive
Add to Reading List
Share
Published in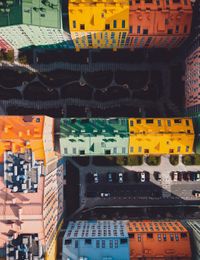 Circular cities, step by step
Newsletter & Author

Circular Economy 101
Everything about circular economy, a model of production and consumption of sharing, renting, reusing, repairing, refurbishing, and recycling existing materials and products for as long as possible.
;