How to become a regular #3: Journey
This week, we are at Journey with İpek Özbay, co-founder of Paper Street Co.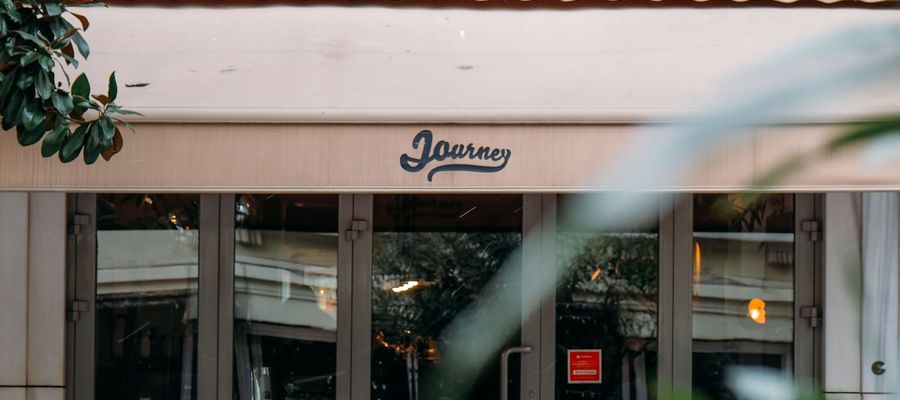 The eater: Journey. The regular: İpek Özbay.
Last Tuesday, we sat down with İpek Özbay, co-founder of Paper Street Co., at Journey, where she is a regular, had breakfast and then ordered a beetroot dark chocolate cake. While we were eating, we went over the issues on our minds. What does it take to become a regular? We learnt about İpek's Journey menu so now we know what to order next time.
As you are reading, you will get to know Journey, one of the most intimate locations of Cihangir, through the eyes of its regulars.
İpek, what does it mean to you to be a regular of a place? When do you say 'OK, I'm a regular now'? How does that make you feel?
I walk into Journey, Mr. Aras says 'Oh, this is the first time I've seen you in red' without even saying good morning first when I'm wearing red after a long time. Regularity reminds me of the feeling of drinking coffee with the same people every day at that one restaurant that is close to everybody's summerhouses, which I didn't get to experience much when I was little; familiarity makes me feel safe.
When I think of becoming a regular at a place, Patti Smith comes to my mind. When Cafe Ino in Greenwich Village, where she drinks coffee and eats toast with olive oil every day, closed she brought home her favorite chair and table in the cafe. Even though I am not at this stage, "regularity" is a concept I romanticise.
How long have you been a regular at Journey and why here? What is this place famous for?
Since 2018 when I moved to Cihangir, I guess I've been a regular. After travelling, I don't go back to the neighbourhood, I go back to Journey. I always go to Journey first in case I meet someone and get some news. For me, this place is famous for its attitude.
Do you think this is a place for regulars in general? What kind of a relationship does it have with the neighbourhood and the locals?
When I run into my friends who don't live in Cihangir at Journey, they say, 'I knew I would see you here.' Sometimes when I can't reach my close friend Danyal, I ask the people at Journey if Dani came in that day. When asked 'Where do you know each other from?' I must have some friends for which the answer is 'Journey'. For many people from Cihangir, Journey is very inviting.
Inside of the Journey
---
How often do you visit Journey and for what reasons? Do you come here on a date or to work?
The reasons have changed over the years, but mostly I go to work alone. After work, dinner turns into drinks and drinks turn into long conversations. When I first moved to Cihangir, I used to come here for dates, but nowadays I don't show myself at Journey for dates.
What's on the menu? Is there something you always order here, something we can call the İpek special?
My choices change a lot depending on my mood, but in general, I love their breakfasts, the vegan pizza and the beetroot dark chocolate cake are extra specials, and their daily dishes are sometimes surprisingly delicious.
Why should we go to Journey and what should we order here?
At Journey, you can order breakfast throughout the day, ideal for a late breakfast. Their eggs on toast, probiotic bowl and all kinds of toast are delicious.
What do you always find and don't find here?
The internet goes down from time to time in Journey, and the coffee in general does not satisfy me at all. But it makes you feel the familiarity no matter what.
Liked this story? Share it.
Liked this story
Add to Archive
Add to Reading List
Share
Published in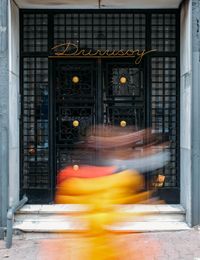 🎭 3-2-1 Action!
Newsletter & Author

Aposto Istanbul
A weekly, practical guide to Istanbul for those who want to make this city their neighborhood. Every Sunday.
;