I'm a regular at
Adresses for frequenters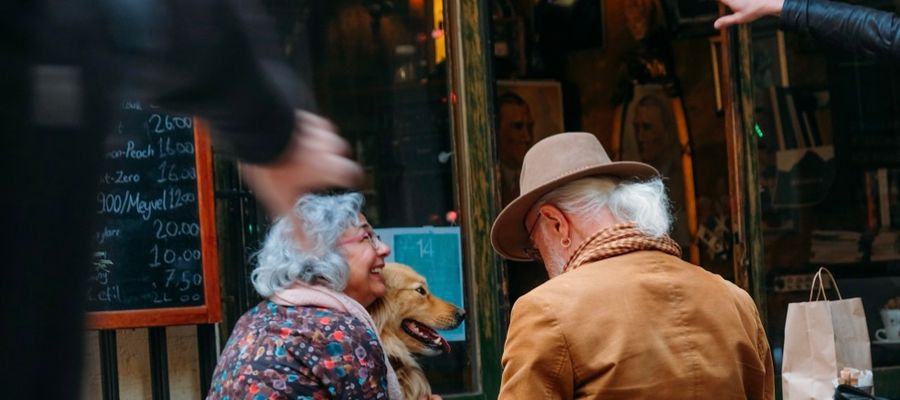 The first hours of the morning starting at Journey when you open your eyes in Cihangir or at Soho House when you are starting the day in Galata,
Dancing nights at minimüzikhol - munchies at Kardeşler Kebap of course,
Zeynep Severge's ceramic production in her workshop and the store Hiç, which combines contemporary design with craft,
La Cave and Comedus to discover wine varieties,
Comedus
---
The old book sanctuary Denizler Bookstore - Although we are sad to see them move from their legendary shop on Istiklal Street, we take solace in the fact that they are now closer to Galata; Robinson Crusoe 389, Homeros, and Pandora's for current book discoveries - thank goodness they still exist.
In front of Vitruta display window
---
Tunç Balık's smoked salmon sandwich with scallops, unlike anywhere else in Istanbul,
Karaköy Lokantası for hunger, Helvetia and Bankalar Lokantası for lunch,
Looking at the Crimean Church and Der Liebling while passing through Serdar-ı Ekrem,
Anlam, in front of the Meşher
---
Vacilando, where you can spend the day with your book,
Unfortunately, there is no walking area left in Pera, but it is possible to set off from Pera early in the morning and walk across the Galata Bridge to the Archaeology Museum,
For special antique jewelry, Diamanştayn's is one of the only shops on Istiklal that has not changed despite being damaged during the events of 6-7 September 1955.
Moreover

For an art route in Pera, we should mention Akbank Sanat, Yapı Kredi Sanat, SALT, Meşher, Pera Museum, Istanbul Research Institute, ANAMED, Galerist, Galeri Nev, Zilberman, Öktem Aykut, Depo, SAHA Studio, Pilot and many other galleries; and if we include the Karaköy and Dolapdere line within the borders of Beyoğlu to Pera, Istanbul Modern, and Arter.
To listen to music, Borusan Music House, Gizli Bahçe, and Salon İKSV are still here. We used to spend more time in Babylon and Küçük Otto than in our own living room when we were all carefree; let us also remember with longing for the lost venues such as Godet, Dulcinea, Münferit, Wake Up Call, Yeni Melek, Emek Cinemas, Ghetto, Indigo, and garajistanbul.
Let's not forget the shopkeepers of Pera - Hüseyin Turgut, who designs amazing lighting in his store Lightwork Design on Galata Hoca Ali Street; Mr. Esat, the owner of La Cave; the unchanging teams of Mavra and Journey; Chef Ebru Akpınar, the founder of Yaya Fırın with her addictive cookies and Janset Bilgin, who sells amazing dresses and accessories right across the street; Engin, Harun and Zeki, the hardworking trio of the parking lot on Dibek Street.
Liked this story? Share it.
Liked this story
Add to Archive
Add to Reading List
Share
Published in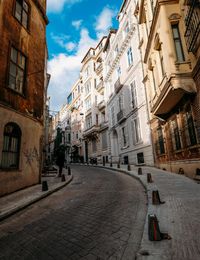 🗝 Between the old and the new, at Pera
Newsletter & Author

Soli
A weekly journal of neighbourhoods to dig into urban culture, people stories, and sociocultural dynamics. In every issue, we meet an inhabitant in their hood where they live, create or belong.
;