Interview: Doruk İşmen
We asked about the decentralisation claims of DeFi and its place in Turkey to Doruk İşmen, Turkey Lead of dYdX and cofounder of Lytera.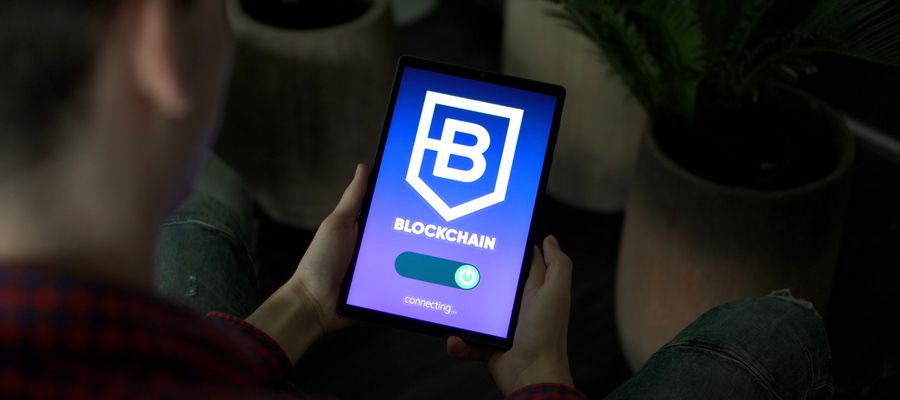 Doruk İşmen, Turkey lead of US based cryptocurrency stock market dYdX Foundation and cofounder of local cryptocurrency data analysis platform Lytera, answered the question of 'How decentralised is decentralised finance, actually?'. 'Although it is possible to say that decentralised finance is incomparably more decentralised than the products of traditional finance, it contains certain centralised layers within itself. These central layers are centralised to offer the best experience to the users about the functioning of DeFi products with the existing technological infrastructure. To conclude, while DeFi is incomparably more decentralised than the current financial system, it contains certain layers within itself which are planned to be entirely decentralised in the future.' says Doruk İşmen.
DeFi's place in Turkey
Despite the rising trend of the recent years, DeFi which is at the bottom of the ladder, makes its presence felt step by step in Turkey, too. In fact, according to a Chainalysis, a blockchain analysis company, research in which the adoption levels of countries to DeFi platforms is ranked, it states that Turkey ranks 13 out of 154 countries. While the top five of the list consists of the US, Vietnam, Thailand, China, and the UK; Turkey, which received 0.40 points of 1 in the index, surpasses some countries such as Switzerland, Russia, and Argentina. This signifies that DeFi is being more and more recognised in Turkey. On the topic, 'People have a great interest in cryptocurrencies in Turkey, it is speculated that there are 10 million crypto users in local stock markets. It means every one person out of eight around us has heard about crypto in one way or another. If we are to set this over DeFi, these numbers may be between 100 thousand and 300 thousand in total.' says Doruk İşmen.
However, it is not DeFi's main philosophy of 'decentralisation' that lies under the desire. Highlighting that the interest for DeFi in Turkey results from the desire to make fast money, İşmen states:
'Since the basic motivation of people entering the crypto world is making money in Turkey, it is not much different for DeFi, either. The motivation is to benefit from the financial opportunities here. There aren't many people that use DeFi products because they share the decentralisation vision. DeFi promises three things to Turkish users: (I'd like to add since these are the main points Turkish users make use of. DeFi actually promises more features now and for the future) airdrop, you get some tokens as a reward for being an early user if you use a product that does not have a token in the early stages, early stage investments and regular and high revenues.
To sum it up for DeFi, decentralised finance is an ecosystem which is used by a minority of the 10 billion Turkish crypto lovers for investing purposes.'
With all of that, İşmen emphasises that despite the increasing interest, DeFi still does not have an important place in Turkey, even in the world. He answered the question of 'What is DeFi's place in Turkey?' with these words: 'DeFi takes a small place in Turkey currently. In fact, this is also the case in the world. While the traffic in one of the biggest stock markets is more than 100 million, the number of people who actively use their own wallets has just surpassed 30 million last year, and it is still possible to observe the decrease in this activeness.' He also adds, 'DeFi is an amorphous experiment everyone can take part in, which provides us with the products of Wall Street. Turkey, too, an actor that takes part in this experiment. Not only as an end user, either. Its local DeFi developing ecosystem that sprang in the previous years develops as blockchain student clubs develop themselves and take part in global organisations/hackathons. 'Witnessing this as the founder of ITU Blockchain, Turkey's first blockchain club, is fascinating. I hope we see these young talents in better places.'
İşmen says 'Definitely, yes.' to whether DeFi is an opportunity for Turkey or not. And he goes on:
'Some corporate companies have already started asset valorisation in DeFi. A couple of banks in Switzerland offer yield opportunities from DeFi products to their customers, and since the yield ratios seem very satisfactory for end users, we can say that there is a high demand.
I believe I have said that it is an enormous opportunity for end users in the previous answers; however, there are other important opportunities on the corporate side as well. Almost all global cryptocurrency stock markets have a demand for Turkey. This results from the 10 million crypto users. We have to take this demand and tip the scales in Turkey's favour and make Turkey a pioneer and centre in terms of both crypto and DeFi. I can say that there are two key actors who take on this task currently. One of them is Singapore, due to whose negative action in recent times actors started to gravitate towards the other. The other one is Dubai.
Finally, I can say that an alternative system is being developed on block chain and cryptocurrencies. This is what we sould call a financial experiment. It is crucial to know that we are still at a very early stage and channelling this enormous interest in Turkey as a buidler (typo intended as a reference to the HODL in crypto). We are still at the beginning and we still have some time to have a say in the DeFi ecosystem.'
In short, yes. DeFi strives to get a place for itself in Turkey and the world and it is more and more recognised. However, this does not change the fact that DeFi has a long way to go. In fact, despite its magnificent rise, DeFi only represents the 31st biggest bank of the US, based on the total assets it manages. Even so, some take the fact that DeFi will keep growing as granted.
Keeping in mind all of that, we feel the urge to close with Bill Gates' famous quote: 'Banking is necessary, banks are not.' Maybe Bill Gates did not refer to DeFi when he said this in 1994; however, considering the point we have come to, DeFi seems to be the closest 'thing' to the banking Bill Gates was talking about.
Liked this story? Share it.
Liked this story
Add to Archive
Add to Reading List
Share
Published in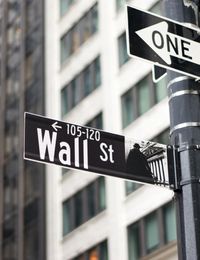 The FinTech case #2: Private wealth management and DeFi 101
Newsletter & Author

Aposto Tech
The best articles on technology at Aposto, curated by our editors. Topics include startup news, AI, fintech, gadgets, and more.
;