Jordan Peele's newest movie: "Nope to Nope!"
A manifesto for those who don't like Nope, the newest movie of director Jordan Peele, who conquered the heart of contemporary horror cinema with Get Out and Us.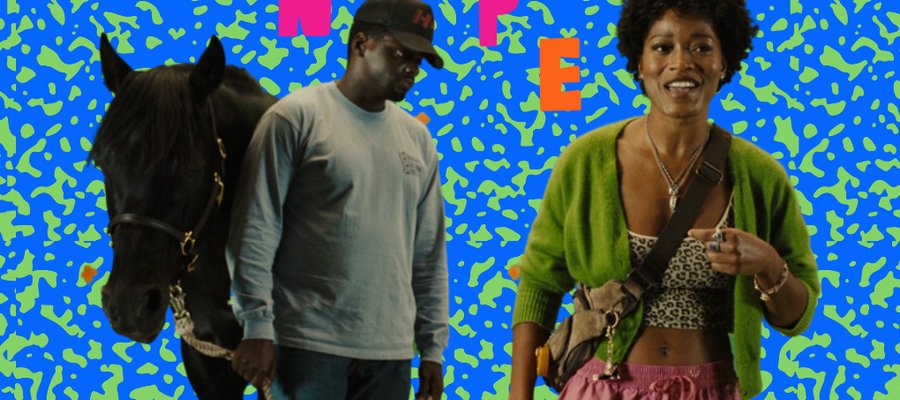 What rituals do you have with your best friend? For example, ours is to go to every horror movie together since we were 12 years old. Let me correct the statement, though, since it was taken away from us!
Before the pandemic intervened, we used to look at the vision dates and get excited about each and every horror movie to be released, together. We burned a cake because we were going to watch the movie together, we didn't realize that the Japanese subtitles weren't coming out because we didn't adjust the screen size, and we tried to make out the events by saying "The DVD must be broken."
Let's get straight to the point: Since we started going to the movies again, the movie we were sure to go with was Nope. Since the debut of Raw, Jordan Peele and Ari Aster have taken the "couples genre" of the past few years as if giving space to finally get the recognition it deserves—the "Finally we've got something that we deserve!" feeling that began with Hereditary. As I said, although it was divided by the pandemic, it continued with an intensity of working order that we could not watch the movies we missed.
🎬 Nope (2022)
---
The movie that helps us return to our best friend rituals: Nope

It's 02.03 AM—I'm texting İpek for the session that will take place in 10 hours: "Shall we go to Nope at 12.30, at Kanyon?" Then I sleep. When I woke up in the morning, I am happy with the notification; he wrote to me at 8:06 AM: "I have to be at the gym at 10 AM, then I'll take a shower and jump right in." Here we are, warriors of the real horror genre and the rituals of our friendship!
I wore a shirt so that I wouldn't carry a cardigan with me in the August heat of Istanbul, which is freezing cold with the magic air conditioner in the movie theater. "Good thinking," I say to myself, "I know how to do this right." Then, before the trailers get too long, the movie begins. Knowing I'm going to write this article, I'm etching it in gold letters: I love the promotional video of the movie's production company, Monkeypaw Productions!
This sometimes seems to me as proof that the genre is evolving. Films that did not come to more "popular" movie theaters in the past can now come to those "popular" theaters, and the videos of production companies are not "cheap"! I'm glad, I'm enjoying it—none of this is a precursor to the joy I won't get from the movie.
🎥 Monkeypaw Productions
---
Some brain-food: Images of internalized and systematic racism in Peele's cinema
The yellow light. This is the first thing that popped into my mind—"What did the artist mean by that?"
I'm paying attention because I know I'm going to be immersed in your thoughts. The second awareness is Daniel Kaluuya, who also appears in Get Out. Hollywood works inherited from the father who died on the items spilled from the clouds at the horse farm continue, and so things are already moving.
By the way, Kaluuya's character's name is OJ, O.J. Not like Simpson, but the famous white woman on the movie set questions that, of course. I'm even more excited as Keke Palmer dives into the screen afterward—she was in the Disney production Jump In! the last time I watched her with such excitement.
Frankly, as the scenes progress, I put my curiosity aside and just focus on what Keke Palmer's character Emerald will do. She's an extrovert, unashamed of self-promotion, and fluent in the history of the family business. Thanks to her, we learn that their grand-grand-grandfather is the black jockey in Muybridge's movie.
🤜🤛 Jupe and the chimp
---
Nope to Nope!
I didn't get myself some popcorn. Nope didn't let me in like in Get Out and Us did, and I decided to kick some of the rituals out. I glanced at my best friend as if to reveal the most important secret in the world, "I didn't like it," I said, "Nope to Nope."
What keeps me in the second half, apart from inflation: It's the thing with social scientists, you like to refer to systematic problems in close reading. When you understand it, it's good for a person, "Oh, how I solved it," your brain goes, and your mood lightens up.
There are UFOs in Nope—which the system is hiding from us, obscure beings that devour horses and are watched by cameras—well, okay. It's not enough. I couldn't get what was told or, I don't know now. I'm not a movie critic, I'm a writer after all. The narrative form that kept me from coming out was flashbacks. What was the reason for the bloody shoes on the set we visited at the beginning of the movie?
For the point where the two stories meet, we turn to the horses on the farm. Jupe, the owner of the amusement park, which is now located near OJ's father's farm, rents out the family's horses for a while.
Some more brain food: Jupe was an Asian-American representation of a family drama when he was a kid. Of course, I'm not talking about such a wonderful intersectional, super-healthy representation. Peele's gaze is right on the screen again.
As we learned from flashbacks and Hollywood fans, the famous chimpanzee co-star of the show and Jupe doesn't just attack Jupe after killing all the characters. And then I think to myself, "Would I be reading too much if I thought that the chimpanzee was only attacking white people?" These things make me feel like as if I can take a close look at everything!
Peele, with his new movie, does not satisfy me as an ordinary viewer. What I'm wondering is, "Hah, what should I think about this place to make my brain happy?" There are those who make me ask, but I can't get enough of it. That's why I say "Nope!" to Nope and decide to turn my attention back to Get Out and Us the next time I visit Peele's cinema.
Liked this story? Share it.
Liked this story
Add to Archive
Add to Reading List
Share
Published in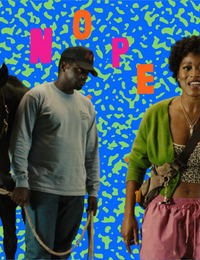 🤜🤛 Nope, Türkü Ata of Kız Başına, the power pop albums hold
Newsletter & Author

Fanon
Bringing the fanzine culture to digital, Fanon is a magazine dealing with popular culture-related topics every Wednesday at 6 PM (GMT +3).
;