KORNELIA BINICEWICZ
We are together with Kornelia Binicewicz.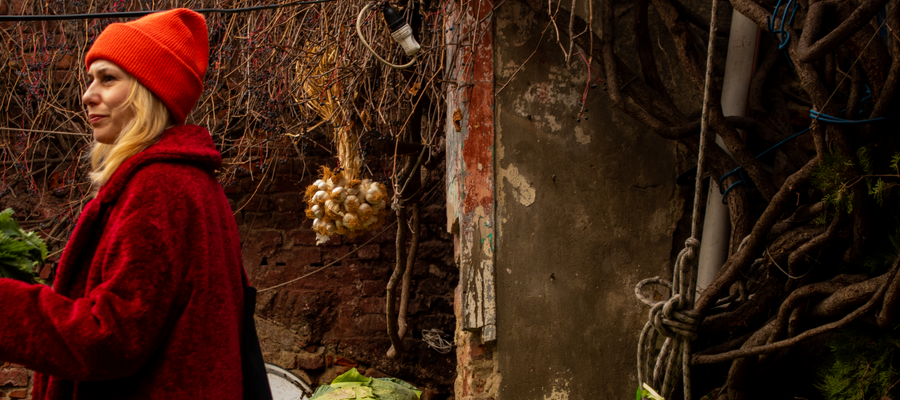 My nickname is Kora, but only a few people call me that.
Currently, I'm working as a DJ, music researcher and food explorer. If I wasn't doing that I could have been a chef.
According to my friends, I'm a master of hummus.
I live in Burgazada, but I'm from Kraków in my heart because this is where it all started.
If I am not at home, you can find me in the forest, on the top of the mountain, in a local pazar or in a record store.
When I come across a bakery with sourdough bread in a neighborhood, I feel I belong there.
After living for years in Istanbul, I have recently discovered: Zeytinburnu Medicinal Plant Garden.
I have recently found inspiration in the people and the street art of Quartieri Spagnoli in Naples.
I complain the most about inflation and the costs of eski kaşar.
I can never find it in Istanbul: a white cheese for pierogi, Polish ravioli.
The sound of Istanbul's markets in the morning: A smooth and easy vibe with conversations between sellers about daily things, setting up the tents, sails and stands. And the evening: the vibe is high and vibrant with loud shouting and singing of sellers encouraging you to buy everything they have in akşam pazarı mode.
When I'm walking around a market, the first thing I'm looking for is seasonal fruits and vegetables.
The trademark of an Istanbul market is a unique structure of poles and ropes stretched between historical buildings of the old neighborhoods.
I return from the market with fresh greens for pesto and other green sauces.
Only a real music hunter would know that you should never throw a record. You never know when it will become a treasure.
My favorite gurbet song is Gurbet by Semra Sine.
Here is my current playlist: soundtrack from Glitter TV Series.
Liked this story? Share it.
Liked this story
Add to Saved
Add to Read Later
Share
Published in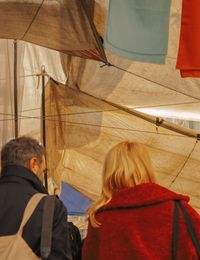 🚏 ROUTE: PAZAR-HOPPING IN ISTANBUL
Newsletter & Author

Soli
A weekly journal of neighbourhoods to dig into urban culture, people stories, and sociocultural dynamics. In every issue, we meet an inhabitant in their hood where they live, create or belong.
;