Love at first Voodoo bite
For a late night, after yoga, a margarita, or your jazz cravings.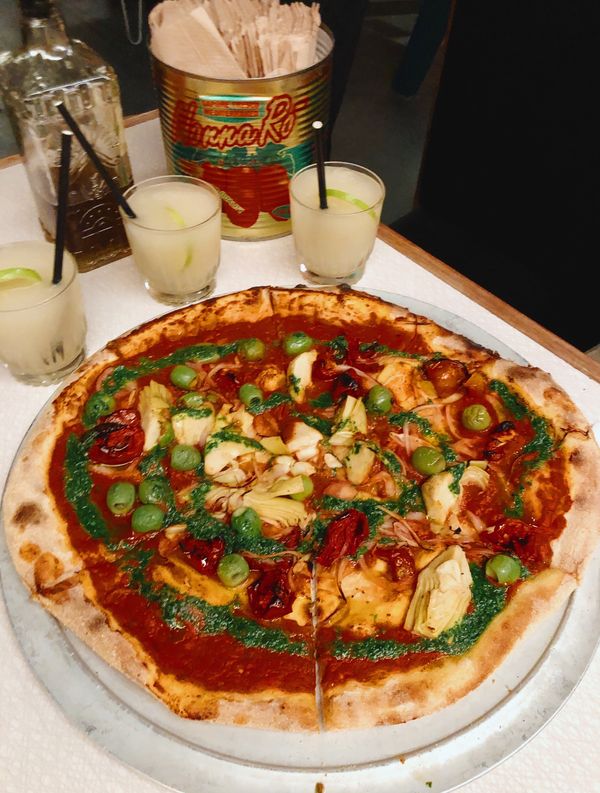 It was one of those evenings when I had to wait in line for EartH for a live gig. Or maybe one of the others, following a power yoga session. It can actually be even later when we used to dance at Brilliant Corners until it closed. I can't remember my first encounter with Voodoo Ray's. All I can remember is the hunger and the fact that I was looking for a decent place to eat around the hood.
At first, the smell of freshly baked pizza dough caught my attention, and then the music. I believe it was drum and bass. I entered, checked the counter, ordered El Niño, with vegan chorizo, and waited about two minutes while I gathered hot sauce from adjacent tables. After the first bite, the verdict was clear. From then on, Voodoo Ray's became my perpetual craving. At Dalston after disco nights out and at Peckham to start a good one.
What to order? We, definitely, absolutely recommend Queen Vegan. It has artichoke hearts and green olives.
Where: At Dalston 3:00 a.m. (yes, you heard that right) any given Friday or Saturday.
Heads Up: Apparently, Voodoo Rays is now open in Manchester too, if you have friends living in the area, let them know.
Bonus: Peckham branch has live jazz gigs on Thursdays. What is better than a slice (or two), accompanied by a glass (or more) of the frozen house margarita and saxophone.
Liked this story? Share it.
Liked this story
Add to Saved
Add to Read Later
Share
Published in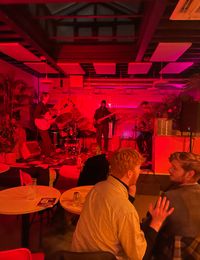 🎷Take the A train to a London rave
Newsletter & Author

Aposto London
A weekly, practical zine to London for those who want to make this city their neighborhood. Every Tuesday.
;