Marriage equality: Does the family unit consist of a man and a woman?
We can say that family unity and strength can be achieved through free and equal rights rather than marriage between men and women.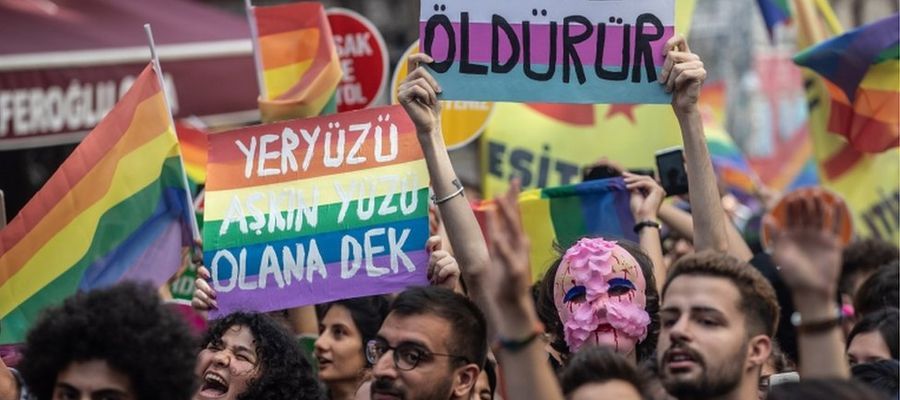 Justice Minister Bekir Bozdağ announced last week that 'We will probably submit the constitutional amendment proposal to the Presidency of the Grand National Assembly of Turkey next week' and stated that the proposal will be submitted to parliament this week. Another title of the constitutional amendment, which also includes the 'legalisation of the headscarf', is 'protection of the family'.
At the beginning of this month, President Erdoğan said, 'Strong families give birth to strong nations. Let us create strong families so that we can be a strong nation. A weak family weakens a strong nation. We do not want to give this opportunity.'
One step behind: President Erdoğan responded to CHP leader Kılıçdaroğlu's call for 'legalising the headscarf' with a call for a 'constitutional amendment'. Erdoğan said, 'Let's not stop there, let's make additional amendments that will strengthen our family institution, which consists of the union of men and women, and enable us to look to our future with confidence.'
Why? There have been anti-LGBTQIA+ discourses in Turkey for a long time. In recent months, a rally called 'Big Family Meeting' was organised, banners with anti-LGBTQIA+ statements were carried and slogans were chanted. Minister of Interior Süleyman Soylu has made opposing discourses many times, and in a statement he made in August, he said, 'This is why they want to unleash LGBTI or what is it, sexlessness on this country. First they will acclimatise, and then they will take our children away from us. We see all of these.' In October, Minister of Industry and Technology Mustafa Varank said, 'You can do whatever you want, but if you impose sexlessness, if you continue to undermine the concept of family, we will not say goodbye to anyone.'
What will happen?
Minister of Justice Bozdağ stated that paragraphs will be added to Article 24 of the Constitution, and the first paragraph of Article 41 will be amended. While Article 24 is expected to be amended regarding the headscarf, Article 41 is expected to be amended to read 'The family is the foundation of Turkish society and is based on equality between spouses.' It is believed that the word 'spouses' will be replaced with 'men and women.'
It is stated that with this word change, it is planned to constitutionally prevent marriage equality. Currently, no same-sex unions are recognised in Turkey, nor are marriages or similar unions outside the country. Marriage is restricted between a man and a woman by the article in the Civil Code which reads: 'The man and woman who are to marry each other apply together to the marriage registrar's office in the place where one of them resides…'.
How is it in other countries?
In the image below, you can see the latest status of legal regulations on marriage equality and homosexuality.
Today, marriage equality is recognised in the USA and most European countries. Although there are discourses against LGBTQIA+s in almost every country, countries acknowledge their existence in legal status and approve of their marriage rights. Of course, this process has not been going on for a long time but has been developing rapidly, especially in the last 10 years. If we look at a few countries:
Netherlands: The Netherlands was the first country to legalise marriage equality. With the decision taken on 1 April 2001, homosexual couples were granted the same rights as heterosexual couples, including adoption.
Belgium: In Belgium, where marriage equality was legalised in 2003, same-sex couples were granted the right to adopt children in 2006.
Spain: In Spain, where marriage equality was legalised in 2005, couples can adopt whether they are married or not.
Canada: Marriage equality in the country entered national law in July 2005 and was legalised nationwide. Before this period, it was legal in some provinces.
South Africa: The first African country to allow marriage equality, South Africa legalised adoption in November 2006.
Norway: the country's 2009 law paved the way for same-sex couples to marry and adopt, but for the past 20 years same-sex couples have enjoyed many of the same legal rights as unmarried heterosexual couples, under the term 'civil partnership'.
Sweden: Since 1995, civil partnerships have been recognised, and in 2003 couples were granted the right to adopt a child. In May 2009, it was legalised for couples to marry in a civil or religious ceremony.
France: In April 2013, a bill allowing marriage equality and adoption was approved by the parliamentary plenary and signed into law by the president.
Argentina: On 14 July 2010, Argentina became the first South American country to have marriage equality and adoption rights after the law was passed by parliament.
USA: In 1996, a federal law called the Defence of Marriage Act (DOMA) defined marriage as 'the union of one man and one woman'. The law was canceled by the Constitutional Court in 2013. However, marriage equality had previously been legalised in several states, including Massachusetts, California, Iowa, Vermont, New Hampshire, and New York. In 2015, the Supreme Court ruled that marriage equality is a legal right and legalised it across the country. Justice Anthony Kennedy, who wrote the judgment, said, 'No union is deeper than marriage.'
United Kingdom: Marriage equality is now legal in all parts of the United Kingdom, although it was recognized at different times in different regions.
Switzerland: Same-sex marriage became legal as of 1 July 2022 after it was approved in a referendum held in September 2021.
Taiwan: Taiwan's Parliament passed the legalisation of marriage equality in 2019. Taiwan became the first Asian country to take this decision, and approved the right to adoption, albeit in a limited way, with the same law.
Mexico: In Mexico, same-sex marriages became legal throughout the country, with the northeastern border state of Tamaulipas also approving marriage equality.
On the other hand, especially in Middle Eastern countries, it is seen that LGBTQIA+ persons are not recognised for their fundamental human rights and are subjected to criminal sanctions due to their sexual orientation.
Is family unity achieved by men and women?
Stating that a strong family constitutes a strong society, President Erdoğan had stated that with the regulation to be made, 'They will set a barrier against threats to the family institution and human nature.'
Just the other day, AKP Deputy Chairman Hayati Yazıcı said about the regulation on the institution of the family, 'Family unity consists of the marriage of a man and a woman, it is as clear as that. Can there be a citizen against this?'
However, when compared to the rest of the world, it is possible to see that marriage is guaranteed as a constitutional right in many countries, and that the union between two people and sexual orientation is also recognised as a fundamental right and freedom. It would not be wrong to say that all countries attach importance to family and family unity and regard it as the basic building block of society. In this context, when we evaluate the changes and decisions taken by countries over the years, we can say that family unity and strength can be achieved through free and equal rights rather than marriage between men and women.
'Homosexuals must also be legally secured within the framework of their rights and freedoms. We do not find the treatment they are subjected to from time to time on some television screens humane.' -Recep Tayyip Erdoğan, 2002
Liked this story? Share it.
Related Keywords
Grand National Assembly of Turkey
Liked this story
Add to Saved
Add to Read Later
Share
Published in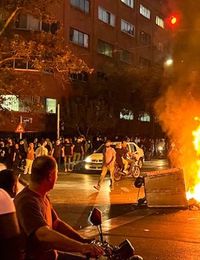 Weekly insights: Gender debates and the ongoing conflict in the Middle East
Newsletter & Author
;