Mobility in Turkey: Electric scooters, shared vehicles, and TOGG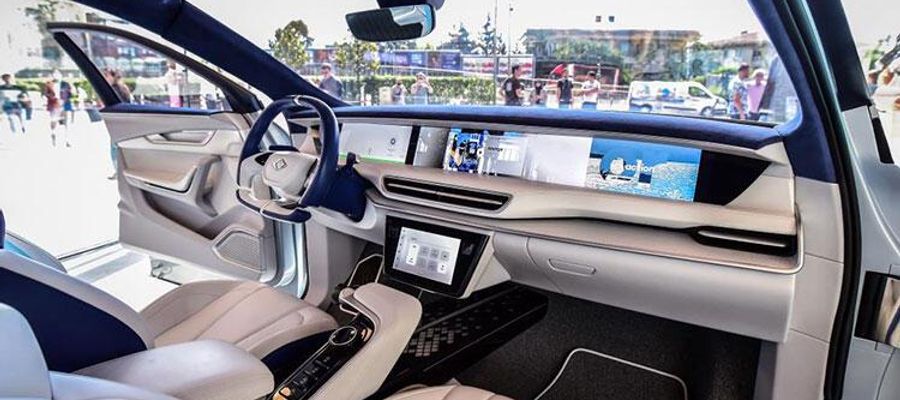 Both mobility and micromobility (transport with light vehicles such as scooters and bicycles) are developing in Turkey. The widespread use of electric vehicles (EV), especially with the impact of climate change caused by carbon emissions and the search for different energy channels, increases the demand for mobility in Turkey as well as in the world. Moreover, the easy accessibility of transport vehicles such as scooters, motorbikes and bicycles through mobile applications also supports the development of mobility in Turkey.
Market size: According to the report published by McKinsey & Company in November 2021, the size of the market for all trips made by walking, individual transport, public transport and shared vehicles, which is called 'mobility' in Turkey, is 60 billion dollars.
What is in the report?
The third 'Turkish Mobility Industry Agenda Report' prepared by EY Turkey and the Investment Office of the Presidency of the Republic of Turkey was published in March. The report predicts that EV sales will gradually increase year by year with the support of policymakers and equipment manufacturers and cost reductions.
However, it is also possible to say that EV sales are already increasing. As a matter of fact, EY's report stated that vehicle sales increased by 55.4% globally in the first half of 2021 compared to the same period of the previous year. Electric vehicles accounted for the largest proportion of sales with an increase of 415%. On the other hand, the increase in hybrid vehicle sales was 340%. It was determined that diesel vehicle sales, which have long lost the interest of consumers, continued to decline in this period.
On the other hand, the report stated that although there is a global explosion in the sales of electric vehicles, the increase is expected to be slower in Turkey compared to Europe. It was estimated that there will be 1.5 million electric vehicles in Turkey in 2030.
A study: In a survey conducted by EY in November 2021 with customers aged 20 to 60 in Turkey from different income and education levels, it was stated that the interest of the participants in diesel vehicles decreased and their demand for electric and hybrid vehicles increased rather than diesel.
What are the companies doing?
In Turkey, although not as fast as in Europe, various developments are taking place in the automotive sector and various initiatives in the field of mobility (such as Martı) are making efforts to integrate this technology with new projects influenced by the increasing demand for electric vehicles on a global scale.
Getir, which steps into almost every development in Turkey and in the world, is winking at the field of mobility with its 'shared vehicles' section. The company, which launched the car rental service GetirAraç in May, acquired the car sharing service MOOV by paying $23 million last year.
Electric scooter start-up Martı also announced in August that it would be the first Turkey-based company to be publicly listed on the New York Stock Exchange (NYSE). Oğuz Alper Öktem, founder and CEO of Martı, said, 'We believe that in the near future, all means of transport will be electric and all electric vehicles will be shared. We are proud to fly the Turkish flag in New York and we are aware of our responsibility. We continue to work with all our strength.'
Timetürk
In addition, LINK, the electric scooter rental solution of Superpedestrian, founded by Assaf Biderman in the USA in 2012, started its service in Istanbul in December 2021.
What are the developments regarding charging stations?
While the use of electric cars is increasing in the world and in Turkey, with the announcement of the completion of the production phase of the domestic electric car TOGG, it is aimed to meet the demand for battery cells and batteries for electric vehicles with the production to be carried out in Turkey. On the other hand, with the increase in the use of electric vehicles, work was started to establish charging stations.
Within the scope of these studies, the EIA process of Koç Holding's lithium battery cell and battery factory to be established for electric vehicles in Ankara with an investment of 32 billion Turkish liras was completed last week. Ali Koç, Deputy Chairman of the Board of Directors of Koç Holding and Chairman of the Board of Directors of Ford Otosan, said that 'the project will go down in history as the first step of an investment that will provide Turkey with a very important global competitive advantage in battery production.'
Eşarj, in which Enerjisa Enerji is the majority share-holder, announced a partnership with Stellantis earlier this month. Within the scope of the agreement, Eşarj will serve Stellantis dealers in Turkey. Eşarj, which was authorised to establish 495 high-speed charging stations in 53 provinces within the scope of the Fast Charging Stations for Electric Vehicles Programme, also announced that it would invest approximately 300 million liras in the station network.
The Ministry of Industry and Technology of the Republic of Turkey also announced in July that it launched the 'Fast Charging Stations Support Programme for Electric Vehicles' in order to create the charging infrastructure for electric vehicles in Turkey. The Ministry announced that it will provide 150 million liras of support in this field. Thus, it was stated that approximately 1 billion liras of private sector investment will be triggered. Garanti BBVA also collaborated with energy company ABB to establish fast charging stations for electric vehicles. For EV charging station financing, Garanti BBVA's individual customers will be able to provide shopping loans up to 30 thousand liras with a maturity of 3 to 36 months. Speaking on the subject, Garanti BBVA Consumer Finance Director Koray Öztopçu said, 'There will be a need for more financing in the future for the establishment of electric vehicle charging stations with high economic impact and the potential to accelerate development in multiple sectors. In this context, we offer our shopping loan solution where our customers can access e-charging support.'
Togg's charging network brand TruGo also announced that it started testing the chargers it produced last month.
Zorlu Energy Solutions' (ZES) charging network operator licence application was approved by the Energy Market Regulatory Authority (EMRA). Zorlu Energy company ZES Dijital Ticaret AŞ will be able to establish its own electric vehicle charging stations and operate as a charging network operator across the country for 49 years.
Liked this story? Share it.
Liked this story
Add to Archive
Add to Reading List
Share
Published in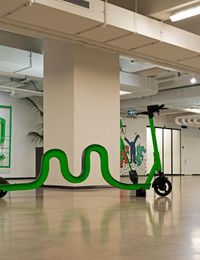 🛵 Transforming Mobility in Turkey
Newsletter & Author

Aposto Business
The best articles on business at Aposto, curated by our editors. Topics include micro-mobility, future of work, energy, green economy, consumer products, marketing and more.
;