Pension Reform Protests in France
More than 2.5M workers from all sectors object to the government's reform plans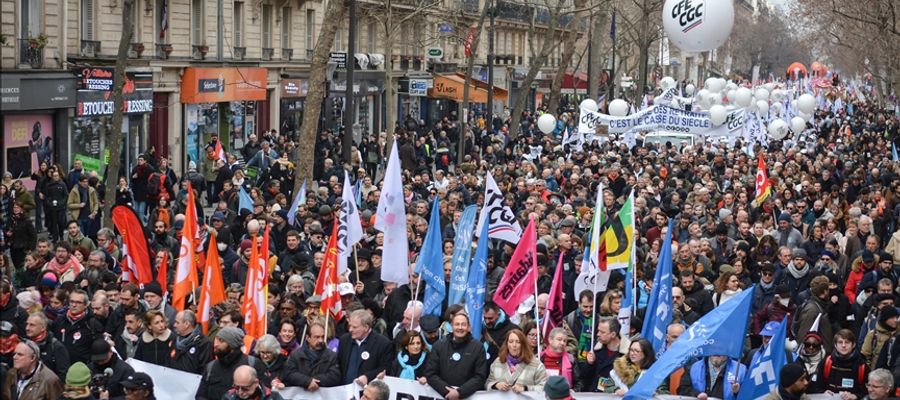 More than 2.5 million people in France protested the government's pension reform plans on Saturday, according to media reports citing the General Labor Confederation union. Workers from all sectors are objecting to reform plans which were announced in January.
The reform plans include raising the retirement age from 62 to 64 in 2030 and requiring at least 43 years of work to be eligible for full pensions. These terms have triggered public outrage since the governmen's annoucement.
According to the CGT, figures for Saturday are fewer than those from a 31 January protest with 2.8 million recorded participants. However the protest was bigger than 19 January and 7 February protests.
Le Figaro reported that the police and demonstrators clashed in Paris and that the police arrested 10 people as one officer was injured.
Interior Minister Gerald Darmanin tweeted that 10,000 police officers would ensure security during the protests, including 4,500 in Paris.
Liked this story? Share it.
Related Keywords
General Labor Confederation union
Liked this story
Add to Saved
Add to Read Later
Share
Published in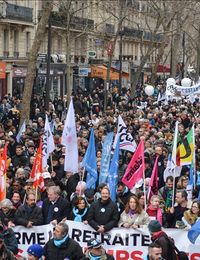 Pension Reform in France
Newsletter & Author
;