Private wealth management and financial literacy
The story behind the boom in the number of investors with the pandemic.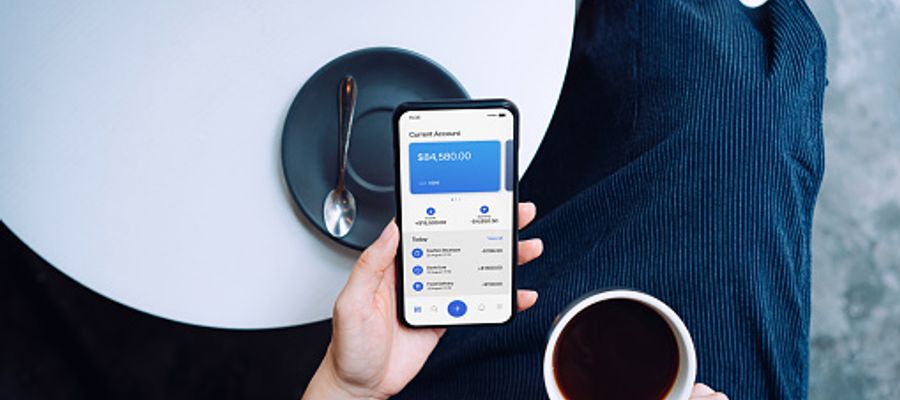 It is an undeniable fact that the Covid-19 pandemic has changed our perception of many areas. During this process, some issues that changed drastically were the way we address money and our spending habits.
The pandemic which made the gap between lack of cash and cash abundance more and more explicit, led those who could save money during this period or those who earned better to a point where they could not know what to do with their money. So much so that, the majority who preferred to spend their money on things such as shopping and travelling, were left with no idea about what to do with their remaining investments such as houses and cars since they were deprived of the abovementioned activities because of Covid-19 restrictions. Combined with boredom, this situation inevitably led to a great boom in the number of stock investors.
The rising desire for investment with the pandemic
According to a 2020 survey of Bank of America with more than 2500 American adults that shows how the spending habits of the respondents changed in the first 6 months of the pandemic, 64% of Americans, almost two-thirds of them, state that there has been a change in their spending habits since the start of the pandemic. It stands out that the biggest change was in investments. Based on this, it is stated that while the monthly expenses respondents shared for investments were 940 dollars in 2019, this number rose to 1334 dollars with a 41.91% increase in 2020.
However, the number of young investors in the stock market has gone through a quite notable change during the pandemic. In addition to the Covid-19 outbreak which subsided personal purchasing power, Russia's invasion of Ukraine increased the global inflation to the highest level of the time. Under these circumstances, the interest in the stock market rose on a global scale.
Based on this, the number of investors aged between 15 and 24 which was 17,701 in 2019, was as high as 128,633 in April 2022. With that, while the number of investors aged between 25 and 29 in 2019 rose from 47,614 to 240,980, those between 30 and 34 went from 87,056 to 316,475 in the same period. In this case, the number of investors aged between 15 and 30 went from its 2019 level of 65 thousand to 369,613 in three years, while the number of those aged between 15 and 35 went up from 151,741 to 696,088.
Cryptocurrencies a 'ray of hope'
Sorter/Unsplash
With all of that, we cannot help but mention the crypto sector regarding the increase observed in the number of investors in the last three years. Especially in some countries such as Turkey, where cryptocurrencies are quickly adapted to by people who aren't even that interested in investments.
Although the fluctuations in crypto market in recent times have decreased, the interest in cryptocurrencies or rather led people to act more cautiously; a short while ago, cryptocurrencies were a ray of hope for hopeless investors in Turkey, where the Turkish lira sagged by more than 50% and the inflation rose to an all-time high level.
When we look at the 2021 KuCoin report and the cryptocurrency survey in Turkey, the collective adoption of cryptocurrencies stands out. Based on this, it is stated that almost 40% of the Internet population aged between 18 and 60, either own cryptocurrencies or have traded such assets in the last 6 months. With that, 59% of the crypto investor participants in the abovementioned survey state that they aim to increase their risks in the first half of 2022.
Also, according to KuCoin's report, women, too, become gradually more active in crypto investment, which is generally considered a male-dominant area. Thus, female user accounts make up 47% of the total investors while making up 63% of crypto-savvies.
What about wealth management?
Andre Taissin/Unsplash
When you consider making an investment, you plan to split your money into one or more managed funds and you can find funds that invest in multiple markets and sectors. At this point, to manage your money, one of the most basic approaches you will come across is passive investment.
Well, but what exactly is this passive investment?
In passive investment, which is characterised as a long-term investment with the 'buy and keep' strategy, investors limit their purchase or sale amounts in their portfolio and maintain their investments at an admissible level. One of the best examples of passive investment is purchasing an index fund that follows one of the major indexes. Every time the components of these indexes change, index funds that follow them also sell the shared stock and purchase a stock which is a part of the index. This way, assets automatically change. You make profit when you have many stocks and corporate profits increase within time.
However, the fact that you have the desire for money and making investments does not mean that you can make profit only from investments. Consequently, as in every aspect of life, to achieve financial success, you need an accumulation of knowledge and awareness before anything else. And many people today, especially during the pandemic, wish to learn or have learnt more about money management in school.
Kelly Sikkema/Unsplash
Now, we come across another element which increases, or at least has to increase, in direct proportion to the rise in the number of investors during the Covid-19 pandemic: Financial literacy.
When we look at the research gathered by The Financial Literacy and Education Commission, from 2020 on, only one third of adults in the US can respond to at least four out of five financial literacy questions related to basic financial concepts such as mortgage, interest rates, inflation, and risk. 40% of the US public state that they check with their families, friends or colleagues when they have question marks about finance.
According to a research conducted by DA Davidson, almost half of the 1,047 adult participants say that getting a better financial literacy education will help them manage their money better during the pandemic. When asked about their own financial literacy, 36% of the participants say they would give themselves a 'C' as a grade, while 34% would give a 'B' and only 16% think they deserve an 'A' for financial knowledge.
Based on the survey results, there are 4 main financial topics participant have less understood:
Creating a financial plan, with 15%
Debt management, including loans and credit cards, with 16%
Insurance policy and coverage, including life and health insurances, with 21%
Investments and investing, with 48%
What is the state of financial literacy in Turkey?
Having a relatively more settled position in the curricula of developed countries, financial literacy is a concept that is newly brought to the agenda in Turkey. With that being said, suggesting that financial literacy, being 'unsatisfactory' even in developed countries, is in a suitable position in Turkey.
According to the results of a research published by the Association of Financial Literacy and Inclusion (Finansal Okuryazarlık ve Erişim Derneği, FODER), a 70% majority of Turkish citizens have some type of knowledge in finance while 40% have made savings in the last year. With that, it is stated that the main reasons behind making savings are insecurity about the future, uncertainty and concerns.
According to the 2020 survey of 'Financial Literacy and Inclusion in Turkey' conducted by Dr. Hüseyin Sami Karaca, the director of Boğaziçi University's Analytics and Insight Center, with the contributions of Turkish Economy Bank, the financial literacy of consumers living in Turkey is 60.8. But, while a small proportion of 19% of the participants express that they are happy with their current financial status, those who have a difficulty in covering the potential monthly expenses catch the eye as the 61%.
Robot advisory systems, known as Robo-Advisor, which help you with where and how to consult with about your investments, are one of the leading financial technologies of recent times. Robo-Advisors, defined as 'digital platforms that provide investment services', minimise the margin-error by making individual-based calculations with their technological infrastructure and artificial intelligence, without making use of human supervision. Robo-Advisors that give regular and continuous investment advice rather than, for once, provide customers with easily accessible and equal advice services.
In addition, Robo-Advisors keep rapidly growing. Based on this, the global Robo-Advice market, which was at a level of 18.71 billion dollar level in 2021 is expected to grow further and reach 28.10 billion dollars. It is anticipated that the worth of the Robo-Advice market will rise to 135.11 billion dollars and in the next three years, it will dominate 10% of the total assets of the world.
Liked this story? Share it.
Liked this story
Add to Archive
Add to Reading List
Share
Published in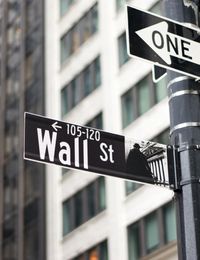 The FinTech case #2: Private wealth management and DeFi 101
Newsletter & Author

Aposto Tech
The best articles on technology at Aposto, curated by our editors. Topics include startup news, AI, fintech, gadgets, and more.
;