Sake, dumpling, tofu for me!
This family-run, delicious place was then called, and still is My Neighbours the Dumplings.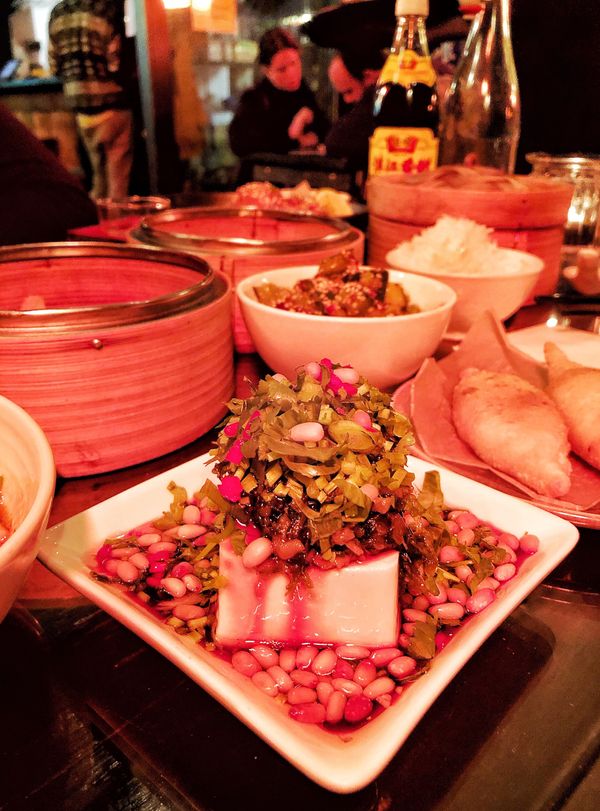 When I first moved to London, as most out-of-towners would do, I wanted to live in the east. By then, once home to Redchurch Street underground parties, emerging artist hub Brick Lane (Bengali: ব্রিক লেন) was already populated by Instagrammers taking selfies in front of the murals. Luckily enough, I knew locals who told me to come to the north, where the pubs have quiz nights, and street vendors line up on Chatsworth Road every Sunday. "We even have a jam shop", they said, which, later on, would become a London success. Without further ado, I moved to Clapton. This was in 2017.
Of course, as expected, we had The Place To Go, anytime we were questioning what to eat, where to eat. This family-run, delicious place was then called, and still is My Neighbours the Dumplings. I liked the communal tables where you can have a glance before you order anything and ask "What is that?" They would inform you they are potato & truffle su gok. I liked the walls covered with Chinese lanters, the hidden garden downstairs, and bar Mathilda where you can have a drink while waiting. I liked the murmur in the room, the sound of cheery people.
Nowadays, like any veteran Londoner, I keep moving further east, all the way north, down to the south. Clapton is the hood where I once lived, but My Neighbours the Dumplings is still my reason to come back. Home is where you can cheers hot sake accompanied with smacked cucumber salad, I believe.
What to order? Tofu. Marinated silken or MaPo with shiitake mushrooms.
Where? In two locations: 165 Lower Clapton Road, E5 8EQ (original) 178-180 Victoria Park Road, E9 7HD (second one).
Heads Up: Victora Park is closed on Mondays, and Clapton is closed on Tuesdays. The hours vary. Please have a look before you go, and even book a table to make sure.
Bonus: In their Clapton location, there is a hidden bar downstairs, Mathilda. Have a 'Madame Butterfly' before or after dinner.
Liked this story? Share it.
Liked this story
Add to Saved
Add to Read Later
Share
Published in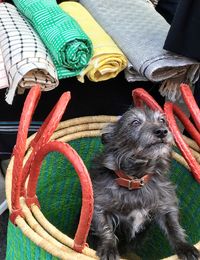 🍁 The town is back
Newsletter & Author

Aposto London
A weekly, practical zine to London for those who want to make this city their neighborhood. Every Tuesday.
;