The birth of FinTech
What is FinTech, the rising trend of the recent years, where did it come from and where is it going?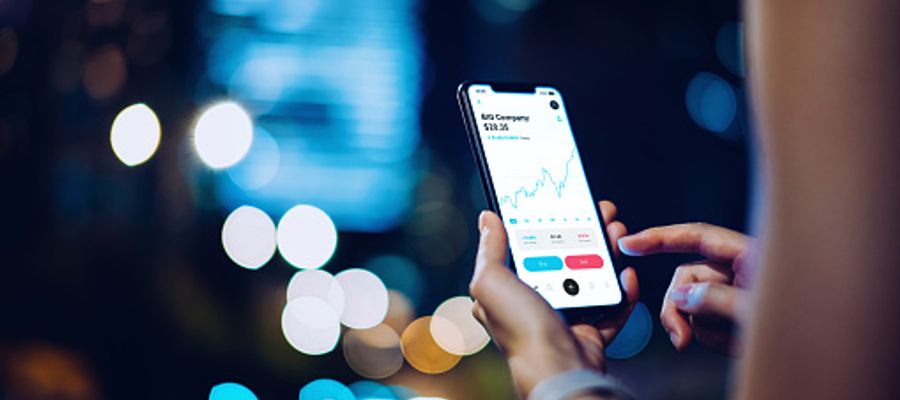 Although it has been present in our lives for many years, we started coming across the term Fintech frequently, especially nowadays. Standing for 'Financial Technology', FinTech has become one of the rising trends of today by meeting customers' financial needs with faster, more reliable, and more practical solutions, which created a substantial sector for itself.
FinTech sector, which fundamentally improves individuals' access to financial services and customer experience by automatising them, enables consumers, companies and business managers to establish easier control on their financial situations with certain softwares and algorithms that are used on computers and smartphones. And since the very first day we met FinTech, it has been transforming everyday life in a stable and irreversible way. For example, while the cashes of the restaurants we have been going to since our childhood turn into fancy payment panels, applying for a loan is as close as a couple simple 'clicks' on a smartphone. Behind all these changes that have become the norm, is the rise of FinTech which revolutionised the financial services sector by offering more accessible services with the technology.
Although it might sound like a brand new term considering all this, the roots of FinTech are older than you would expect.
When we hear the words 'finance' and 'technology', we assume that it is a product of the 21st century; however, the birth of FinTech dates way back, to the 1950s when ATMs and credit cards arrived on the scene. Some even claim that it dates back to the 19th century. At this point, we come across a couple periods in which FinTech almost surged.
There are 5 major periods of FinTech in terms of leading to huge changes in the interaction of consumer with money in the market: FinTech 1.1 between 1886 and 1967, FinTech 2.0 between 1967 and 2008, FinTech 3.0 between 2008 and 2014, FinTech 3.5 on the rise between 2014 and 2017 and finally, FinTech 4.0 from 2018 to today.
Let's take a look at the impacts of these 5 major periods on the FinTech world.
A brief history of FinTech
FinTech 1.0 (1886-1967)
When we think about it, this period which seems quite distant to us contains the formation of the infrastructure needed for today's global financial sector. The very first transatlantic cable made in 1866 and following that, the very first electronic monetisation system 'Fedwire' used by FED enabled the first electronic fund transfer system which makes use of technologies such as telegram and morse. This technology, which is seen as a highly 'basic' service according to today's standards and enables the execution of financial operations from distance, was revolutionary for the time when infrastructure and transportation were still developing and used to be much different than today.
The arrival of bank and credit cards which allowed us to stop carrying around cash was in 1950, with Diner's Club's card. This was followed by American Express in 1958.
Apic/Getty Images
FinTech 2.0 (1967-2008)
This period for which we can say that started with the installation of the very first ATM in 1967, by Barclays in Enfield, northern London could be characterised as the transformation of finance from analogue to digital. This turning point is followed by the establishment of SWIFT (the Society for Worldwide Interbank Financial Telecommunications) in the beginning of the 1970s, which facilitates the bulky offshore payments of NASDAQ, the very first digital exchange market of the world, and other financial institutions.
Right after that, host computer systems that can provide millions of users in banks with service simultaneously started to rise in the 1980s. And this growth of a decade that arose from e-commerce business models in online banking led to an online revolution by changing the way people do business through transforming the common perception of financial institutions and money.
The 1990s witnessed the evolvements directed at digital banking with customers starting to manage their money in different ways. As every aspect of life moved further and further online, PayPal came into our lives in 1998, hinting at the new monetisation systems of the future. Meanwhile, everything looked quite normal in the economy; however, the 2008 financial crisis fueled radical changes in the FinTech sector from then on.
FinTech 3.0 (2008-2014)
The faith in banks having been shaken after this big crisis led to the suitable atmosphere for new providers to enter the market and secure their assets. In 2009, the world was introduced to 'cryptocurrencies' with the birth of Bitcoin v0.1. And the path beat was followed by countless cryptocurrencies that use blockchain technology. With the gradual adaptation to smartphones, mobile phones became the primary method in accessing the Internet and other financial services.
This period became 'the era of start-ups' as the investors and consumers' hunger for innovation started a tsunami of new products and services. During this period, even resident banks started to take actions and brand themselves just like start-ups. This trend of parting from the resident banking understanding of FinTech 2.0 period became the most defining element of FinTech 3.0 period. This paved the way for new technologies aimed at facilitating the creation of digital banking products which make use of Open Banking that gives access to financial data to third party companies.
Banking as a Service (BaaS) platforms including Treezor and SolarisBank cleared the way for 'neo-banks', which are digital banks that were founded with the aim of improving customer experience, by making it easy for banks and other financial institutions to move away from the old and complex systems.
FinTech 3.5 (2014-2017)
It would be right to claim that this period symbolises a globalisation time where digital banking was on a world-wide rise as it moved away from the western dominance in the finance world. FinTech 3.5's entire focus is on consumer behaviour and how consumers access the Internet in the developing world. For instance, countries such as India and China which did not have the opportunity to develop Western-level digital banking infrastructures have stood out as markets that are more open to new solutions.
FinTech 4.0 (2018-today)
Today, block-chain technologies and open banking still shape the future innovations of financial services' future. In this case, the game changers are neo-banks which earned the trust of customers by offering simplified digital experiences with almost no fee while challenging the pricing and complexity of traditional banks, as mentioned in FinTech 3.0.
Machine Learning (ML) has transformed the way people interact wit banks and insurance companies. For example, Germany-based N26 restarted the premium account in 2019, to meet the special needs and pleasures of subscribers such as discounts on co-working spaces and travel booking websites. In addition, machine learning exhibited innovative security applications which could propose a solution to the distrust of people. For example, with the aim of combating card frauds and money laundering, British Revoult announced a new artificial intelligence (AI) technology in 2018 which proposes extensive predictions and pre-cognitions about customer behaviour to dynamically detect new card fraud models, without human intervention.
Another significant occasion in this period was the creation of new integrated payment systems with platforms that can offer payments as an additional branch of an extensive business management system.
Where is the FinTech industry going?
Elena Noviello/Getty Images
Considering all of this, it is true that the FinTech industry did come a long way since the 1950s. Where is the FinTech industry headed?
Each day, we witness a closer correlation among developing technologies such as artificial intelligence and machine learning, with the rise of cyrptocurrencies, and proliferation of big data and crowdfunding. As technology and financial services become more and more intertwined, the number of enterprises which aim at meeting the increasing market requirements also visibly rise in direct proportion to that. At this point, some of the most significant features of growth in the sector are the FinTech enterprises popping up since 2000 and the vast amount of finances they receive.
According to FinTech Global, the total FinTech investments on a global scale steadily rose from 19,9 billion dollars to 39,4 billion dollars, with a 18.5% growth rate between 2014 and 2017. Crunchbase, expresses that in the world of entrepreneurship, more than 15.6 billion dollars were invested in US-based FinTech start-ups in their seed, early and late stages, and there was 25% growth from 2016 to 2017.
Based on the data provided by Statista, global scale FinTech revenues were as follows: 92 billion euros in 2018, 108 billion euros in 2019, 126 billion euros in 2020, and 143 billion euros in 2021. According to the data given in the same graph, the global scale FinTech revenues are expected to reach 159 billion euros in 2022 while they are estimated to reach 174 billion euros in 2023 and 188 billion euros in 2024.
The risks
In addition to the conveniences FinTech industry has implemented in everyday life with its unavoidable rise, the potential risks this developing industry might pose are highlighted. One of the biggest concerns is the possible violation of privacy of individual or corporate data.
For most FinTech companies, it is noted that any violations will result in negative impacts on both the users and the companies, considering the huge amount of data recorded and the highly classified nature of these financial data.
It is likely that companies are served with substantial fines or even harsher penalties in the case of leaking users' financial data which can lead to credit card fraud, or identity theft. For example, digital payment company Dwolla was charged with 100 thousand dollars since it made false declarations about how they protect users data and had to improve its applications to provide customers with better protection.
It is an inevitable fact that the financial technology industry is a dominant power that changes our world since the combination of technology and financial services enable a more practical lifestyle and it continues to influence innovative business models and other sectors. Taking precautions against risks that come up with the growth in the sector, such as the violation of data privacy is crucial; however, FinTech keeps being a revolutionary industry that improves our everyday life.
Liked this story? Share it.
Liked this story
Add to Archive
Add to Reading List
Share
Published in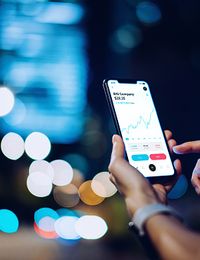 The FinTech case: The birth of FinTech, BaaS and Open Banking
Newsletter & Author

Aposto Tech
The best articles on technology at Aposto, curated by our editors. Topics include startup news, AI, fintech, gadgets, and more.
;