The Zeytinburnu route from the animal shelter to the ice rink
We started the day with the essential and fixed oils and fresh scent produced from the plants in the Medicinal Plants Garden.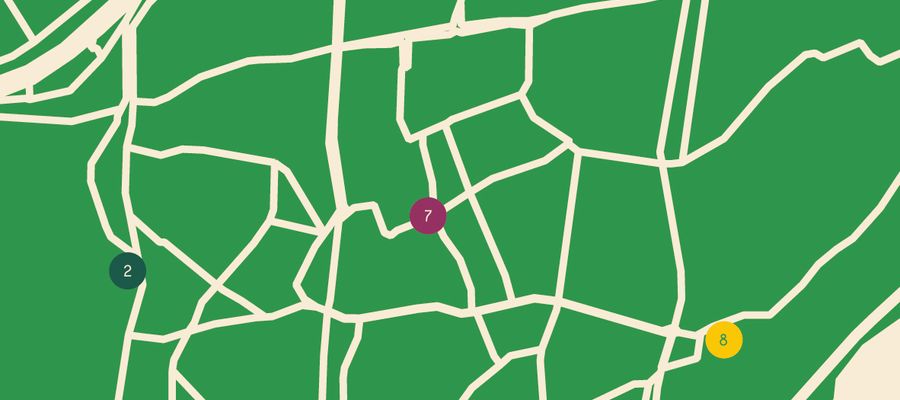 Biennial venues
Zeytinburnu Medicinal Plants Garden (Tıbbi Bitkiler Bahçesi): Located in Merkez Efendi District and open to the public, the Medicinal Plants Garden has a total of 700 medicinal plants originating from Turkey and other countries. It is open every day and admission is free. It's a non-commercial garden. It offers courses for preschool children above 2 years of age, professional groups, herbalists, art institutions, schools and pharmacists. It is also a garden for festivals and animal lovers take courses here. Designers and photographers also frequently visit the garden. In short, whatever and whoever you are looking for is here. The oils extracted by the garden's plants are waiting for you at the entrance. You can also learn more about the benefits of the oils from the staff, do not hesitate to ask them.
Who knows what this is called?
---
Cultural centres
Cocoon by CIF: Contemporary Istanbul — Art, Culture & Education Foundation. Lastly, it hosted Ebru Ceylan's photography exhibition entitled 'Dünyanın Gecesi (Earth's Night)'. We are looking forward to the next one to be hosted here.
Yedikule Hisarı Museum: If you want to walk through Ottoman and Byzantine history, this museum is for you. You can get on and off Marmaray on a Saturday and treat yourself to an open-air museum.
It's looking splendid
---
Yedikule Animal Shelter: Watery eyes, high-pitched voices, and paws coming over you. We know you want to adopt them all. But for today, it is more than enough to welcome one to your place.
Lokanta, cafés and eateries
Rahmi Usta: Piyaz and grilled meatballs await you right next to Merkez Efendi Millet Kıraathanesi. It sounds like the best menu ever for a break, doesn't it?
Rumeli Tatlıcısı: Signature ice cream flavours in summer, tulumba in winter. Blueberry ice cream is our favourite but to be honest, we would not miss the chance to have their trileçe.
Crunchy on the outside, soft in the inside. This is called "tulumba"
---
Pidebank: Its pide (pita) with kasseri accompanied with tomato salad is too good to be true.
Ciğerhane: Thinly-sliced and fried liver with sumac onions. Mouth-watering, isn't it? Our thoughts, exactly.
Shops
Merkez Efendi Bakery: Too hot to handle. Einkorn bread. But their speciality is turmeric sourdough bread. Grab one and take it to your loved ones.
Buildings
Monastery of the Life-giving Spring: Its original name is Zoodochos Pege, meaning 'life-giving spring'. The Black and redfish in the pool are so beautiful that it is definitely a must-see. You can also get free water in small bottles on the stairs next to the pool.
Make a wish
---
Parks and greeneries
Zeytinburnu Ice Rink: You can have your free entry by giving away recycling materials to the municipality's waste truck. Feel free to fall on the ice, we promise we will not laugh.
International Peace Park: It is one of the parks built by the International Peace Garden Foundations that was established 18 years ago in the United States. The country where the Peace Garden is opened determines the next country where another Peace Garden is going to be built. So Bosnia and Herzegovina is next. The benches in the garden look like they were built to enjoy the sea view and spend time reading. Another name, or to put it correctly, the old name of the garden renowned for its tulips is 'Bulbous Plants Parks'. Do not be puzzled if someone tells you one of its older names as a meeting point, ay!
Click here to reach the map from Google Maps.
Liked this story? Share it.
Liked this story
Add to Archive
Add to Reading List
Share
Published in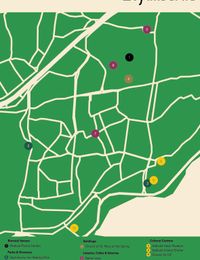 🗺 Soli is at the 17th Istanbul Biennial: Zeytinburnu
Newsletter & Author

Soli
A weekly journal of neighbourhoods to dig into urban culture, people stories, and sociocultural dynamics. In every issue, we meet an inhabitant in their hood where they live, create or belong.
;