Tophane presents: A cup of coffee, simit and mantı
Last chance to visit the biennial, yet all these places are open to warm and cheer you up on an autumn Sunday afternoon during a Tophane art walk.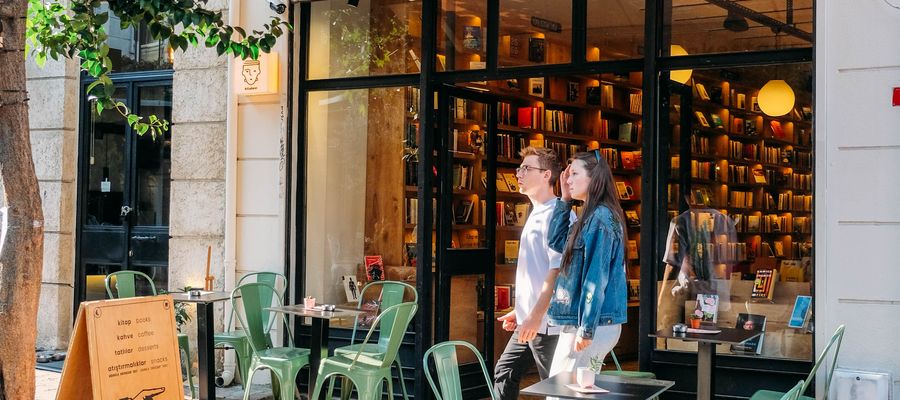 Well, Tophane is not famous for its culinary scene but it's almost in the middle of Beyoğlu. So, luckily it hosts some local gems. If you intend to visit the biennial venues today, on the last day of the 17th Istanbul Biennial, you should check the list prepared by Soli, Aposto's culture and travel publication. You can also stop by all of them after the biennial.
Probador Colectiva: Not only a third-wave coffee shop but also a coffee roasting house. We can also call it a coffee laboratory. It welcomes those who want to be educated on coffee, El Salvador & El Divisadero Anaerobic cold brew, and Vitruvius hops kombucha which comes in bottles as enticing as their contents. (By the way, its doors are open until the weather gets cold for an indoor-outdoor experience.)
Yeni Lokanta: Chef Civan Er's restaurant can be reached by climbing (yes, climbing) up Kumbaracı Slope from Tophane. Reservations are a must to try modernised Turkish cuisine and end the day on a sweet note. The dumplings are highly recommended.
Frankeştayn Bookstore & Café: The small business we are the happiest to welcome to the neighbourhood in a long time. Frankeştayn represents excluded and marginalized groups in society with rare books, a selection on gender studies and feminism, and its name. It also has a small backyard where you can drink coffee or fresh juice, and eat sugar-free desserts.
Tarihî Boğaziçi Simit Fırını: The famous simit bakery of Boğazkesen, which distributes its simits to almost every corner of Beyoğlu. The shop sells simit exclusively (yes, not even bread) and is frequented by the people of Cihangir and Tophane to buy them in the early hours or to help the owner with his crossword puzzle in the afternoon.
Bonus:
For some gluten-free banana bread, stop by Urban Bread.
It's a bit touristy but if you are craving Lebanese food you should try Arada Café's za'atar labneh pita.
If you don't have time to sit in a café, you should stop by Project Café to grab a cup of coffee.
Last but not least: Büyükdere35 as a biennial venue hosts the special project of Cooking Sections. Stop by and try some buffalo yoghurt or sütlaç while you're listening to local folk songs.
Check this out! Soli (aka another sis) prepared special neighbourhood guides including essentials of the hood for the 17th of Istanbul Biennial visitors. Soli has recently saluted you from Tophane. Read the full guide here.
Liked this story? Share it.
Liked this story
Add to Archive
Add to Reading List
Share
Published in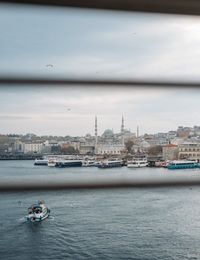 🕊️ Istanbul where is never given up
Newsletter & Author

Aposto Istanbul
A weekly, practical guide to Istanbul for those who want to make this city their neighborhood. Every Sunday.
;