Who is the right candidate?
We hear statements that the only term for the opposition to win the elections is the 'right candidate'. So who is this 'right candidate' and what are their qualifications?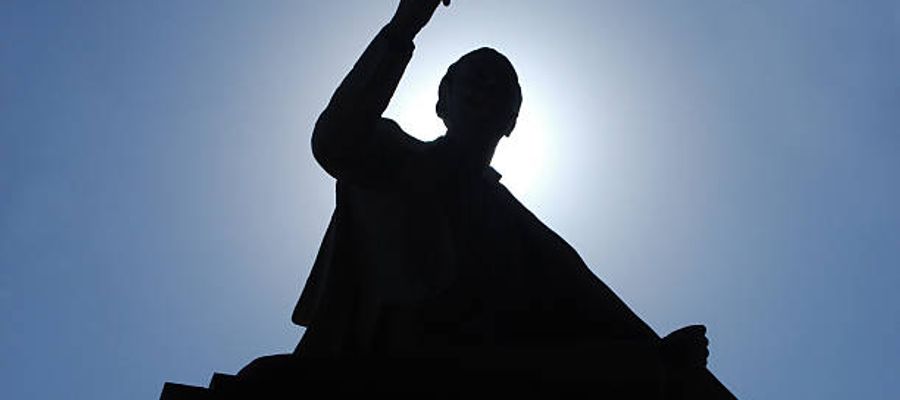 There are 9 months to go until Turkey re-elects its president and MPs (barring any changes). By this time next year, we will be talking about, and perhaps criticised by, the person elected and their policies, but today we are watching the new alliances and following the debates that are on the agenda. The one topic that never changes or even gets old is the opposition's presidential candidate.
In addition to the assessments that the government's presidential candidate has already been announced, we heard different names when discussions about the opposition's candidate came to the agenda. From CHP leader Kemal Kılıçdaroğlu to economist Özgür Demirtaş, many names have appeared in the media. Of course, the candidacy was not only discussed in terms of names; both politicians and commentators stated that 'If the opposition's candidate is the right one, they will win the election' and defined this 'right one ' with different standards. So what are these standards? Which ones stand out among them? Let's look beyond the names mentioned, to summarise the definition of the right candidate.
The candidate should not be 'symbolic'
In his article titled 'What kind of person can the opposition nominate to win the election?', Diken's İhsan Dağı states that it would be wrong to call the elections with a 'symbolic' candidate. 'The candidate of the People's Alliance has to be a person who comes from active politics, who is recognised, well-known, and has an executive aspect,' says Dağı. Describing a candidate who 'has the full support of the table of six but is not overshadowed', Dağı argues that the re-nomination of politicians who lost to President Erdoğan in previous elections would lead to 'starting the race psychologically behind.'
Dağı argues that in an election where 50%+1 of the votes are required, candidates from local politics are more likely to succeed rather than leaders who are identified with their parties, 'Local politicians appear less 'partisan' because local politics is service-oriented. Political and ideological polarisation can be overcome through closeness to the people and service policies.' Dağı also thinks that the opposition candidate should be free of identity politics.
'Not the opposite of Erdoğan, but someone like Erdoğan…'
Journalist Fehmi Koru, on the other hand, wrote in a recent article that the opposition should nominate Abdullah Gül (Former President and AKP politician) or someone similar to Gül as its candidate. Koru justifies this idea with the following statements:
'Opinion polls show that Tayyip Erdoğan could still get at least 40% of the votes in the election, even though his party's share of the vote seems to have dropped considerably. There are still about 20% of undecided voters who are waiting for the Millet Alliance's candidate to be announced to decide. The opposition should not nominate someone who is the opposite of the ruling candidate, but someone who has more qualities that appeal to a large part of the society, even if they have differences on the most important issues.'
'Normal, not a superhero'
In his article titled 'What kind of president should we look for?', T24 columnist Ali D. Ulusoy emphasises that the opposition does not need an 'ideal, superhero or super saviour candidate.' It only needs someone who will 'normalise' the country, Ulusoy writes, adding, 'He will put the stones back in place. He will put the state and institutions back on their normal track. What we need is a completely normal President who will only do his normal job, who will be involved in the construction of a completely normal state system that would be considered normal in a normal Western country.'
'We don't need an ideal, Superman President.' Ulusoy says, 'We just need a normal and ordinary president; only after a period of normalisation and restoration can politics, law and institutions get back on track.'
The person who will realise the reconciliation
In his article titled 'Who should be the presidential candidate?' in Independent Turkish, Abdulbaki Erdoğmuş underlines that a person who can realise the consensus of the six-party table should be the presidential candidate. 'It is not a choice, but a necessity for Turkey to have a non-partisan candidate who is in line with the principles of democracy, who has state experience and recognition, and who believes in the rule of law.' Erdoğmuş writes. Following his criteria, Erdoğmuş lists the names of the candidates he deems suitable.
'Nerves must be strong, wounds must be healed'
Former HDP Co-Chair Selahattin Demirtaş lists the qualities a joint presidential candidate should have, in a letter. Stating that they want to reach a consensus with all opposition parties on a common candidate, Demirtaş said, 'The candidate must have the maturity and democratic understanding to embrace all the differences of a polarised society. It is also important that they have the competence and experience to show that they can be the President of the Republic for everyone even as a candidate.' Demirtaş added that the candidate should have strong nerves.
Demirtaş also said, 'He should attach importance to common sense and have the experience to successfully manage the transition process. He should be able to learn from the mistakes of the last century, be open and courageous to change, and strike a good balance between making amends, confrontation, and reckoning. He should be sensitive and conscious about issues such as women's equality, the sweat of labourers, environmental rights, and libertarian secularism; he should be able to offer a democratic solution perspective on collective rights such as identity, belief, and language rights.' He emphasises that the candidate should be able to heal all the wounds of the last century.
Another title from me.
In the current situation in Turkey, some polls show that President Erdoğan will lose no matter who is against him, while others show that he will still win the election.
Here, we need to look at the state of the society rather than the results of the polls. Turkey is deeply divided, intolerant, and discriminatory. People have come to the point of breaking off all their relationships by getting into big arguments with others just because they are on a different political page. So much so that siblings are sulking, shopkeepers are turning their backs on one another, and even kinship relations are breaking down.
Amid such high tensions, the opposition is trying to show that 6 or 7 parties with completely different ideologies can come together and work together to save Turkey from its current situation. From this point of view, the presidential candidate should aim at reconciling society with these unifying and constructive policies.
Politicians in Turkey need to rebuild the esteem they lost a long time ago. They need to learn and re-teach how to listen, which politicians and the society have forgotten, and rather than seeing society as a potential voting block, and need to see them as a group of individuals and the people who give them the true authority.
In Turkey, which is in the midst of a major crisis, they should know how to manage crises, they should be able to show this to the people (maybe a diploma can convince them that they can solve them), and they should not use anyone's weaknesses against them, he should know and love the flamboyance and diversity of Turkish society and embrace all of them, should cling to the people, not to a party or ideology and should talk, not shout, they should encourage dialogue, not silence.
In short, the candidate needs to show that they will lead Turkey out of autocracy and back into a democracy where people have a say because they just want to be listened to.
Liked this story? Share it.
Liked this story
Add to Archive
Add to Reading List
Share
Published in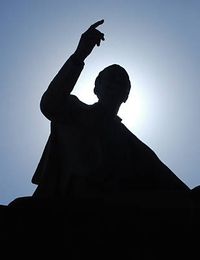 Weekly insights: Turkey towards elections
Newsletter & Author
;