Conjointly inhabited, isolated area where buildings are stationed in a row, side to side and in an adjacent order; where recesses opened to concrete gardens; oxygen per cubic meter is reduced from the first hours of the morning until noon; the first objects to be seen on the pavements are respectively a car tire, a ripped trash bag, a left shoe, an old cable, the remote control thrown away because it is incapable of switching channels, a dead battery. The ambulance siren and crowd cacophony are fixed noises in the backdrop. This is a pessimistic reading of the metropolis.
But what if we defined cities by steps walked instead of kilometers, square meters, and parcels traversed? Would we come across the fig tree, one hundred and twenty-two steps away from the doorstep? What if, forty-eight steps later, we bumped into aunty Süreyya who would give us her recipe for a stew, dessert or jam depending on the variety? In two hundred and fifty steps, on the street named after some doctor, could the smell of salt water mixed with the pine, make us forget the day ahead filled up with to-do lists?
Moda streets
---
Seventy-seven steps south onto the doctor-something street, glances are turning towards a wicker basket hanging from the building with Mr Somebody's name carved in front, like most of buildings in Istanbul are named after. The starting point of the rope fastened with sailor knots is unknown. Next to the 100 Turkish liras there is a note that says 2 lemons, 1 box of spaghetti, and 6 medium-sized tomatoes. The note is written on a piece of paper torn from a striped notebook. At this moment, the pillar of the neighborhood, Mr.-somebody, leaves the grocery store also known as the market/ the buffet/the tobacco shop open 20 hours a day. The supplies are placed scatteredly in the basket. He pulls several times from the rope, dinner ascends to the sky. Three hundred and forty-one, two hundred seventy-seven, no, seventy-nine steps later, you are facing the sunset, intuitively.
For four hundred steps, while the smell of onions, garlic, and tomato paste diffuse from the kitchen and the sound of series, news, documentary, and marriage programs coming from TV's on the ground floors blend; the night is no more the harbinger of the sun going down, but of the full moon, the street lights, the life behind the curtains, and the pantone of an altered light source. Now, the city is neither the abode of those who start the night as a hot mess nor those who start the morning in haste. The night is lustrous.
Follow us,
Hazal
LOCAL: "My friends call me Edi. If I didn't do that, I would like to be a goatherd." Who is Edi? What is he doing now? Where can we find him in the neighborhood past midnight?
NEIGHBORHOOD BY NEIGHBORHOOD: "People who live here are those who can be satisfied with their environment and their immediate surroundings, so they don't need to define themselves by their work or their achievements." Burak explains the reasons for establishing his life in Moda.
THE ROUTE: "When it gets dark in Moda." Our destination for dinner was Aida Restaurant. Then we met at the Fahri Konsolos because it was time to liven up. Souljazz Orchestra - Kapital was playing in the background.
Neighborhood: Caferağa Local: Burak Ayaz
We're moving before we start tagging after Burak in Caferağa. Or should we say Edi?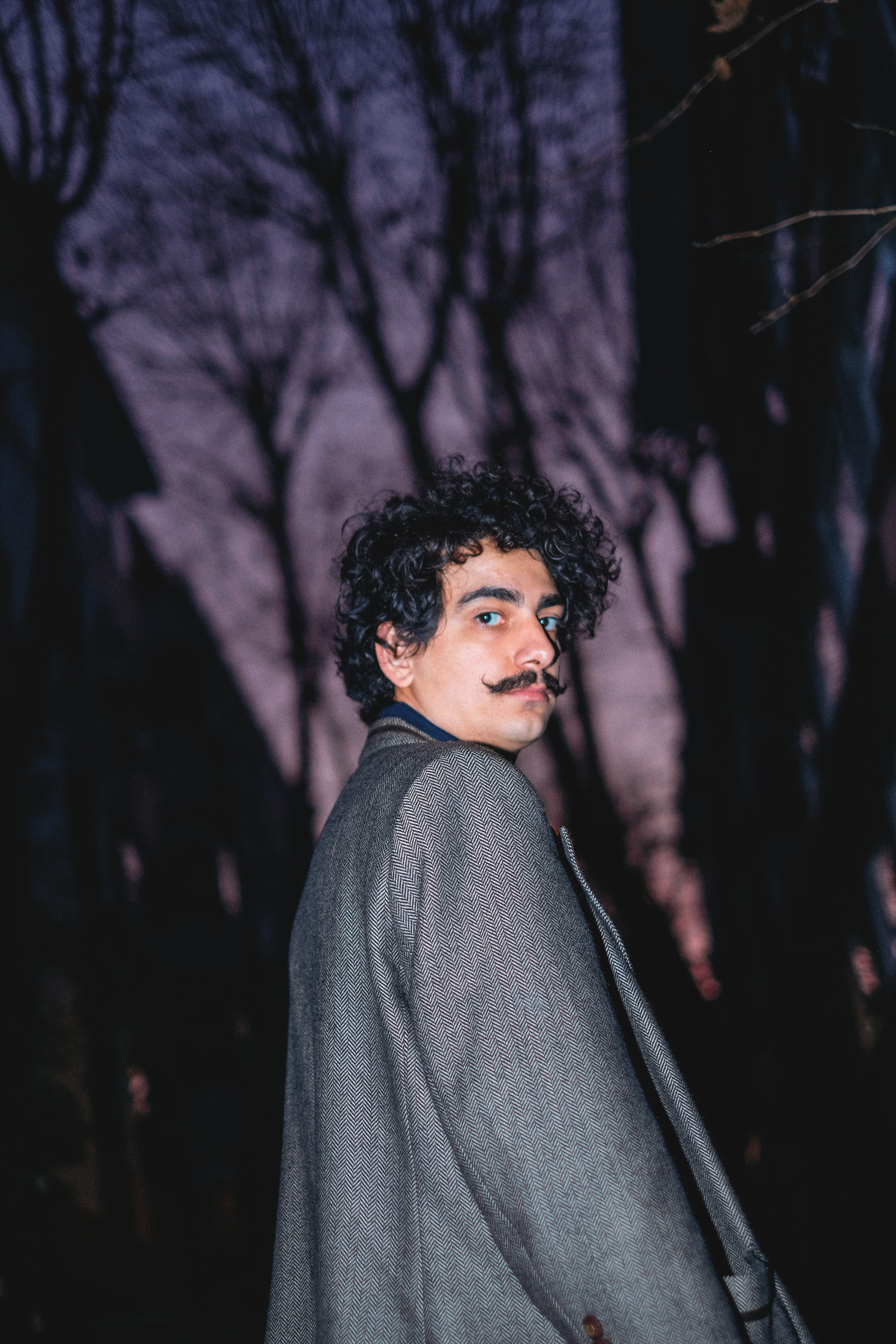 My friends call me Edi.
Currently I'm a bartender, and if I didn't do that I would like to be a goatherd.
According to my friends, my specialty (even though I hate this word) is mixology. It is akin to reinventing the elements if you ask me.
I live in Moda in Istanbul, but in my heart, I am an Amazonian.
When a dog follows me for a while, I feel like I'm in my neighborhood.
My favorite place to walk at night is Yoğurtçu Park. Because the trees in the park are suitable for climbing. I don't always climb, but it feels good to be surrounded by nature.
Only a real Caferağa local with hearty eating habits would know: Registon Uzbek Restaurant. Samsa börek and Legman as the first order.
After midnight, you can probably find me at the Mehmet Ayvalıtaş Square, (Moda Havuz as the locals call it) with my friends.
The songs I'm listening to at night right now are on The Gloaming album.
Hikâyeyi beğendiniz mi? Paylaşın.
NEIGHBORHOOD BY NEIGHBORHOOD
In Caferağa: From sunset to the darkness of the night
With the tote bag hanging around Burak's neck, the scissors from the junk shop, which are as sharp as brand new ones, and the scent of pine mixed with linden, we tag after Burak, on a tour of the hood. After tasting the cedar leaf, we will go to the shore, drink a glass of turşu juice and then steer into Fahri Konsolos.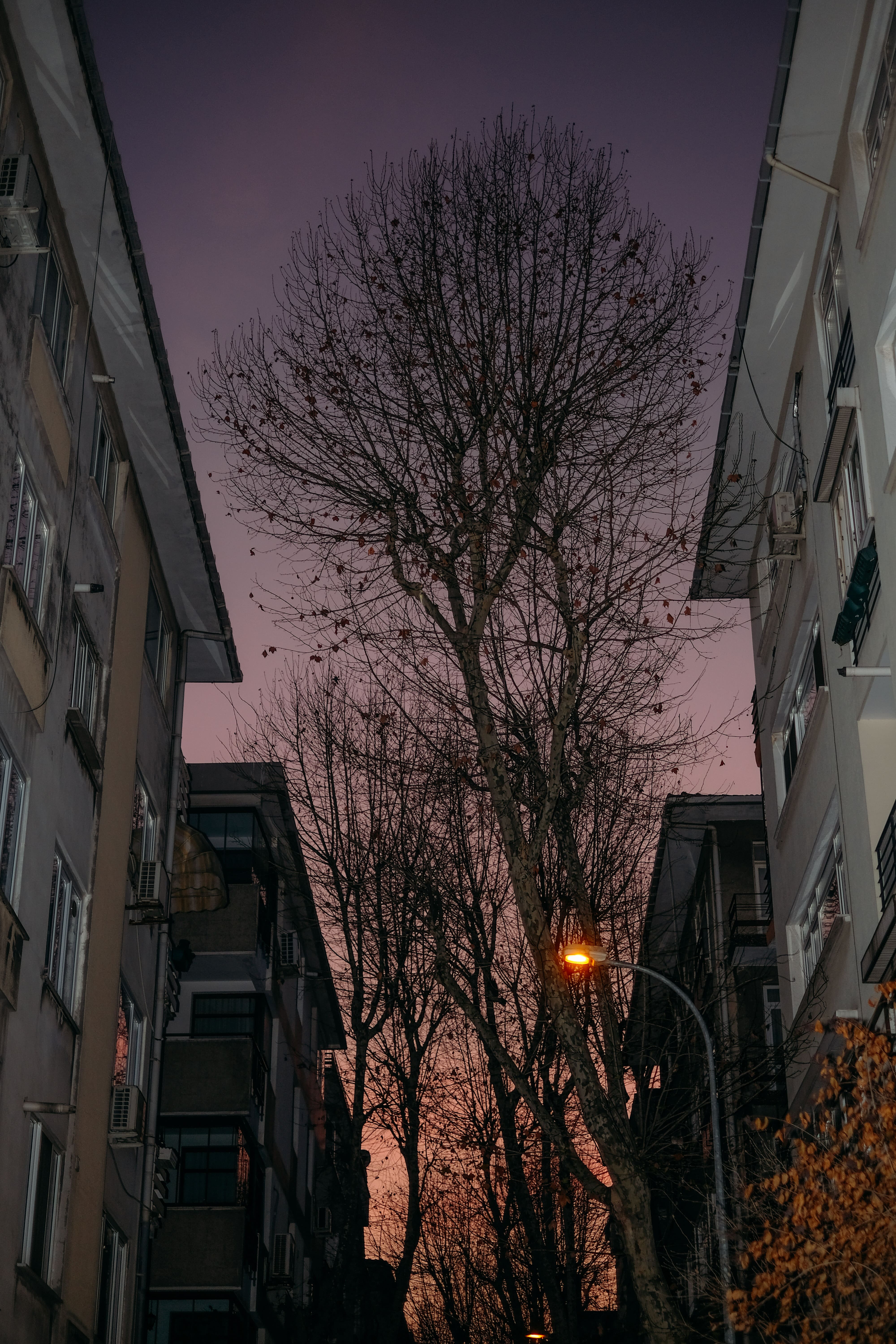 Neighborhood: Caferağa. A local and the narrator: Burak Ayaz. Photos: Deniz Sabuncu & Kaan Walsh.
Caferağa is a neighborhood that manifests its roots in its details, sometimes in the embroidery on the staircases of buildings, sometimes in the peaceful gaze of an old dog. At sunset, which looks different depending on where you are on the shore, it expresses its tolerance for diversity. Although it is rapidly renovated; its ancientness, which free stands from nostalgia, is always hidden in its gestures. Those who live here are people who are satisfied with their environment and their immediate surroundings. That is why they do not need to define themselves by their work and achievements.
Burak at Baloğlu
---
As a younger business owner compared to the shopkeepers in the neighborhood, it takes effort to establish a good relationship with the locals. Kadıköy has a wall that locals have built against outsiders because of the heavy daily migration, but this wall can be easily broken down with a smile or the question "I'm going down to the 'çarşı' (area with markets), do you need anything?" I think serenity and the ability to let go are key to communication here. If the weather is nice and it's not yet time to go to the shop, a long chat, a walk, or meeting Mrs. Belma, a retired professor in her 80s, at Tribu Caffe is one of my favorite Caferağa activities.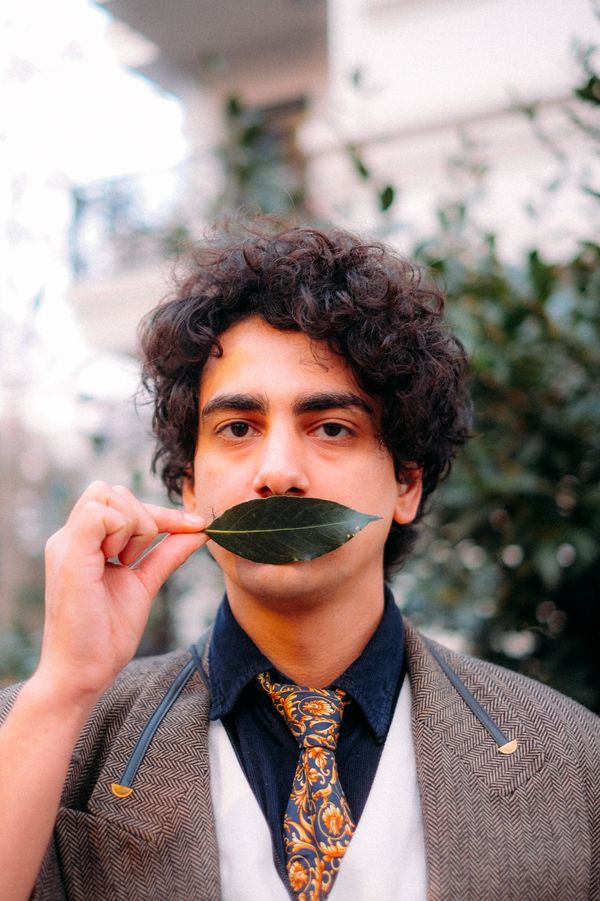 Burak with the bay leaf he collected from the neighborhood
---
Producer of the tincture of friendship: Fahri Konsolos
Caferağa and Osmanağa are a common interest for both locals and tourists. For this reason, it is gradually losing its neighborhood character. The biggest reason for this is that the entertainment areas are squeezed into these 2 neighborhoods and too many new venues continue to open ceaselessly to serve the growing nightlife population. New places are shaped by Instagram and Pinterest trends, and often the quality of the product on offer and the dialog with guests take a back seat. As a result, many businesses that invest only in "showcases" and do not have regulars, come to life first but go bankrupt after a short period of time. Old businesses are struggling to survive in the face of rising real estate values, but these "nostalgic" dwellings are of great importance to the neighborhood as a sign that labor and resilience are still relevant today.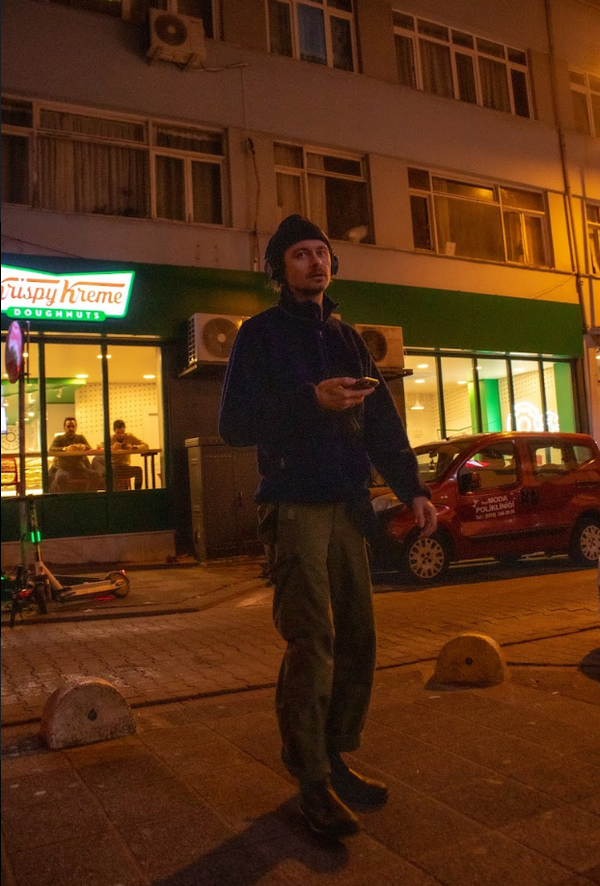 Caferağa locals
---
Although very rare, there are places that do things differently. I believe this rarity is not due to a lack of demand but to the lack of businesses' courage. Although Fahri Konsolos is part of the neighborhood's recent past, it is authentic. This is a cocktail bar that tries to present its productions, in a tiny space to the visitors with sincerity and care. It is a business where people who enjoy the production work, a business that wants the products it offers to be conversation starters, a business that will be happy to have produced the tincture of friendship.
Both myself and my business partner Emir Ali Enç lived in Moda before the opening of Fahri Konsolos; this had a big impact on the intimate relationship Fahri Konsolos has with the neighborhood. There are not many neighborhoods in Istanbul that can handle such a business, and Moda always seemed to us the most intimate and unpretentious of the options. At Fahri, ladies and gentlemen in their 70s, who come alone and order "Kurbağa Kaçtı" can meet and chat with a 20-something-aged group celebrating next to them. What they all have in common is an openness to life and a liking for sincerity.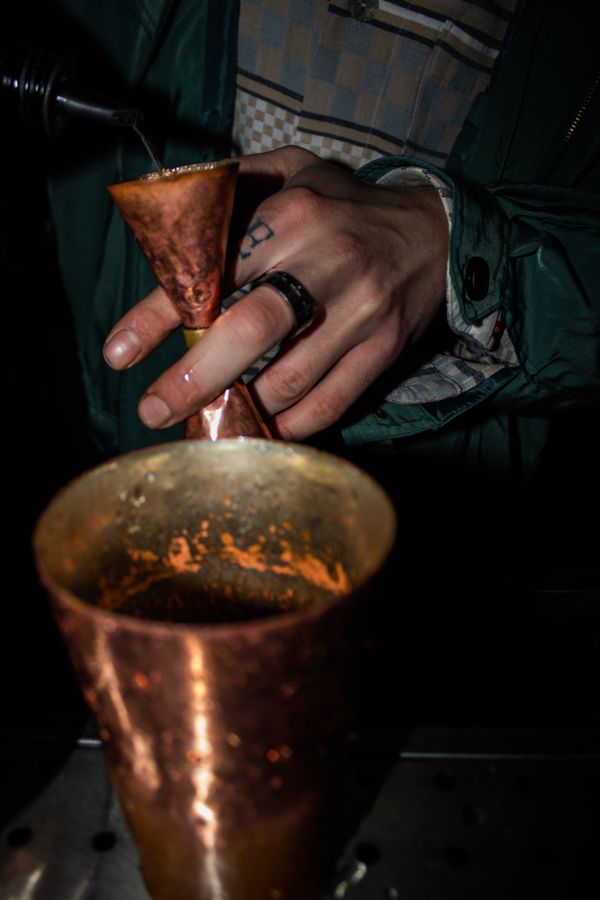 Preparing Kurbağa Kaçtı
---
Tree nuts, from the tree to the glass
The term "cocktail bar" reminds me of the "gastro bars" of the past. Right now, it's more like a pin on a jacket. The number of cocktail bars that do their job with care and desire to produce is quite low compared to the number of establishments bearing the name "cocktail bar". I think a good cocktail bar is a celebration of the fact that products that have been smelled and tasted for thousands of years can create something new without losing the touch of tradition full of dedication. When we look at the photographs of Moda 100 years ago, we can see that the areas that are now urbanized were groves. I am sure that the earth still lives under the pavements we walk on and reflects the beauty of nature when we do not build on it. Sometimes during my walks, I collect pine branches, fig leaves, tree nuts, and things offered by many other trees that we pass by without realizing their existence, to use in the cocktails we make at Fahri Konsolos. It is a lyrical reminder that life and diversity continue to flow in an urbanized space.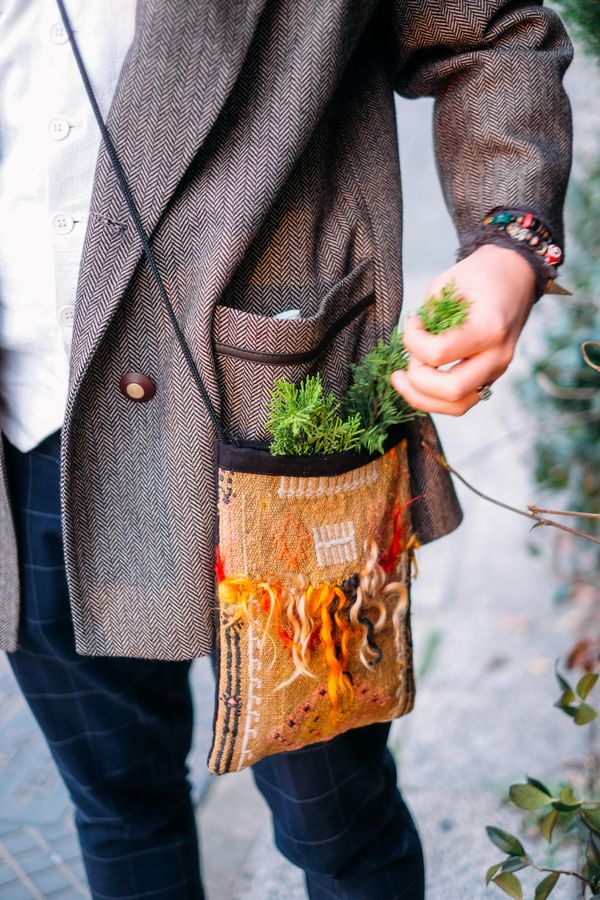 Collecting leaves from Caferağa to use in the cocktails
---
While I was going through this process, the question that was on my mind the most was "Whose trees are these, do I need permission from someone?". I answer this by returning what I get from nature. For example, I open the green walnuts we collect to use their shells for making vermouth and leave them at different points in the neighborhood for the crows.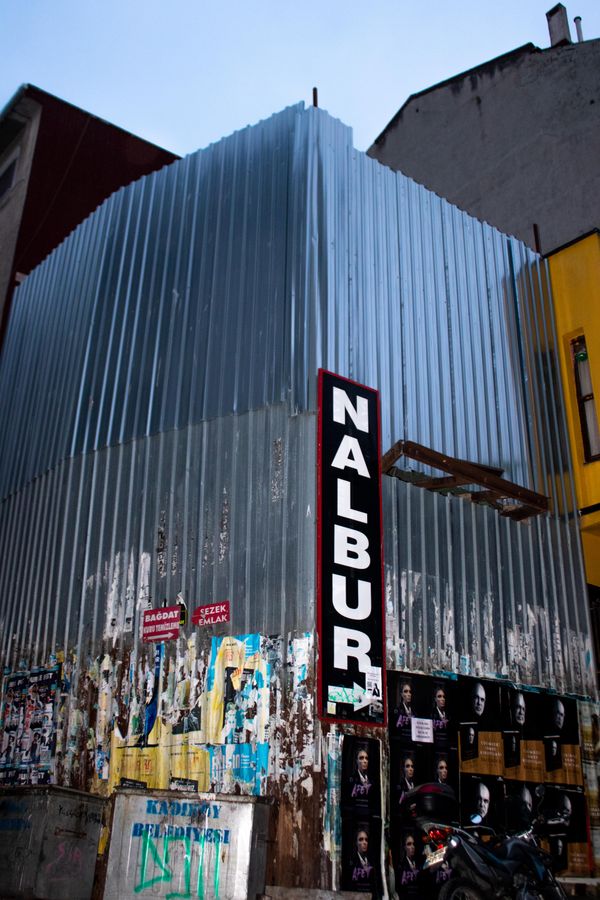 Streets that are reserved for their own regulars
---
Caferağa's night owls
Within the triangle between Caferağa, Moda, and Kadıköy; each street is reserved for its own regulars at night. Kadife Street, also known as Barlar Street, is reserved for those who prefer bottles of beer and chatting on the street. A little further down, you will find people who like to listen to Turkish music. Fahri Konsolos'sides close to the beach and Moda Park may be the right location for you when your emotional intensity is high. Especially in summer, Havuz becomes a meeting point for street artists. Şair Nefi Park is the place where groups of 4-5 people prefer to spend quiet time together. I don't like to go home without passing through the streets with trees, my favorite place in the summer is usually Havuz, I always wonder "Who will I see this time?" and I always end up saying hello to a friend.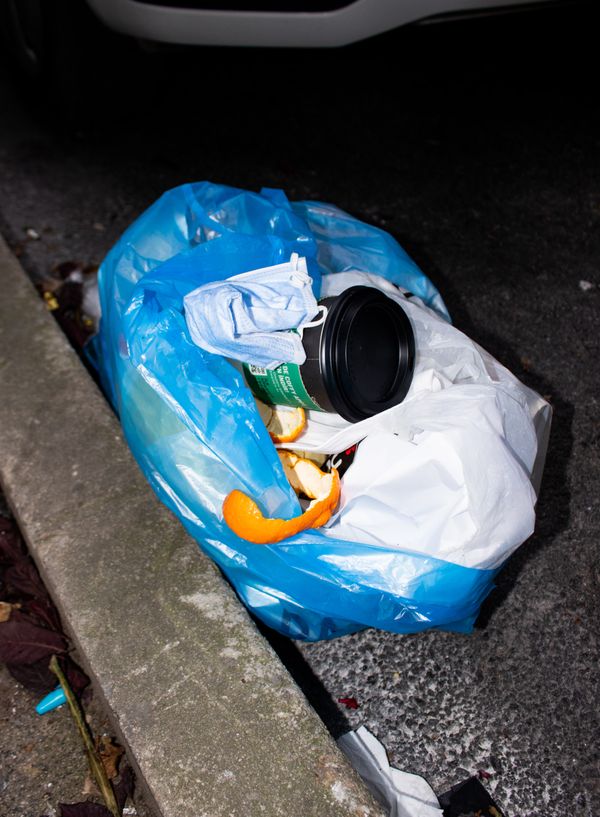 The nights we don't know what will happen and the ends that we know
---
We can also categorize the hauntings of the people of Caferağa according to their interests. Those interested in theater and cinema hang out at Passenger. There are also those who like to drink beer at Rock'n Rolla where you listen to loud music and have to shout to keep a conversation. Kuytu only lets in bar workers, those who can answer the question "Where do you work?" and is open until dawn. With the structure it creates, it is a very valuable place for the neighborhood, its locals, and those who work at night. On weekends at Mecra, electronic music and "queer community" can be found dancing on the dance floor, joyful, and having fun. Every neighborhood is destined to have that place where you end the night from time to time, even though you swore you would never go. For me, this is Dorock XL.
Hikâyeyi beğendiniz mi? Paylaşın.
All blue: Mavi

Mavi is proud to make it to CDP's (Carbon Disclosure Project) Global A List in the Climate Change category, where only 283 companies are included among 20000 candidates.
The first and only ready-made garment company from Turkey on the list, Mavi is developing its eco-friendly All Blue strategy in order to fulfill its goals of designing its full denim range out of All Blue materials by 2030 and becoming a climate-positive company by 2050.
You can visit here to find out more about Mavi's All Blue strategy.
When it gets dark
We are in the neighborhood, we are outside, it is a Friday sunset with cocktails, where we decide that the day will lap over the next one.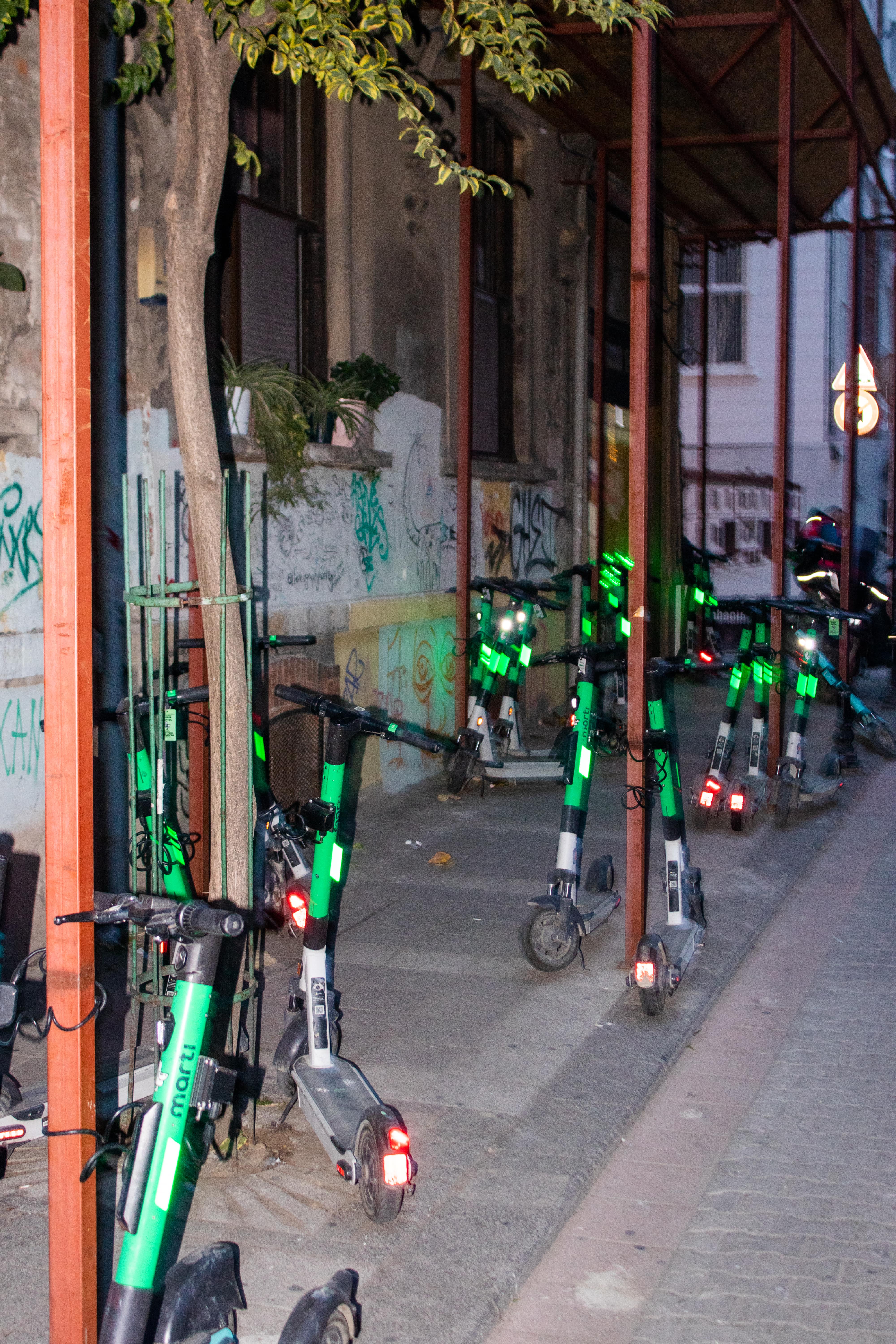 I think the consumption dose of nightlife in Caferağa is less than the other (European) side. By consumption, I mean the number of people taking part. Dancing venues are limited, the spaces for conversation are varied and wide, and the dialogue that ensues is more than just a way of expressing oneself. Neighborhood nights are anticipatable, but that doesn't mean that they don't surprise you; you may encounter different modes of a person you know. The sense of security offered by the neighborhood has as much to do with this as the fact that alcohol can reveal things like litmus paper. It's the night, it's sincere. With someone you chat with during the day, the topics remain within a framework, but at night there are no boundaries.
We're going out one night in the neighborhood. It's a Friday.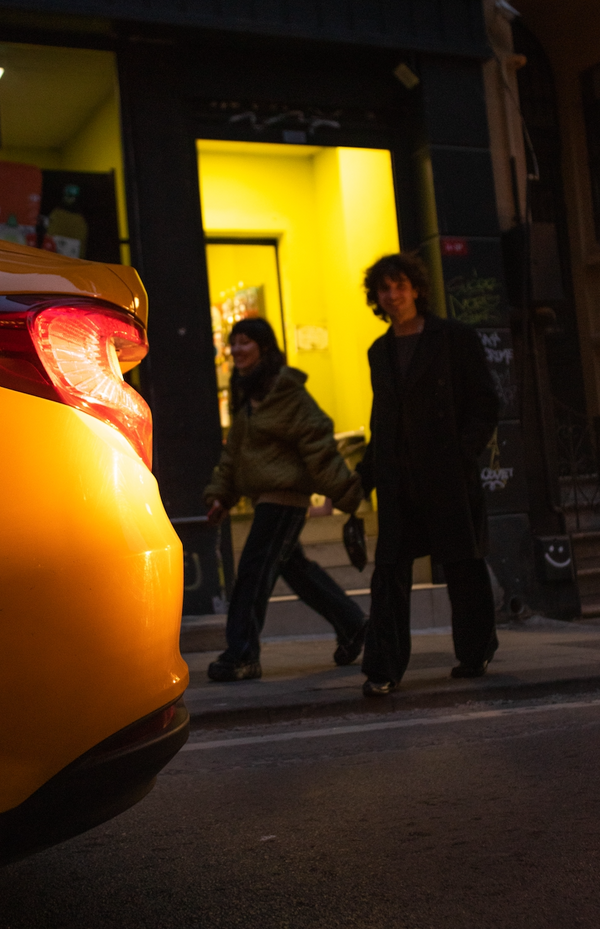 We are on the neighborhood tour
---
It's 4:00 p.m.
The starting point is Moda shore. Because a good day starts with a walk.
The first order is in Naga Putrika: Breakfast and tea. Simple things.
Coffee at Tribu Caffe is the point of conversation on the go because it's Moda's local.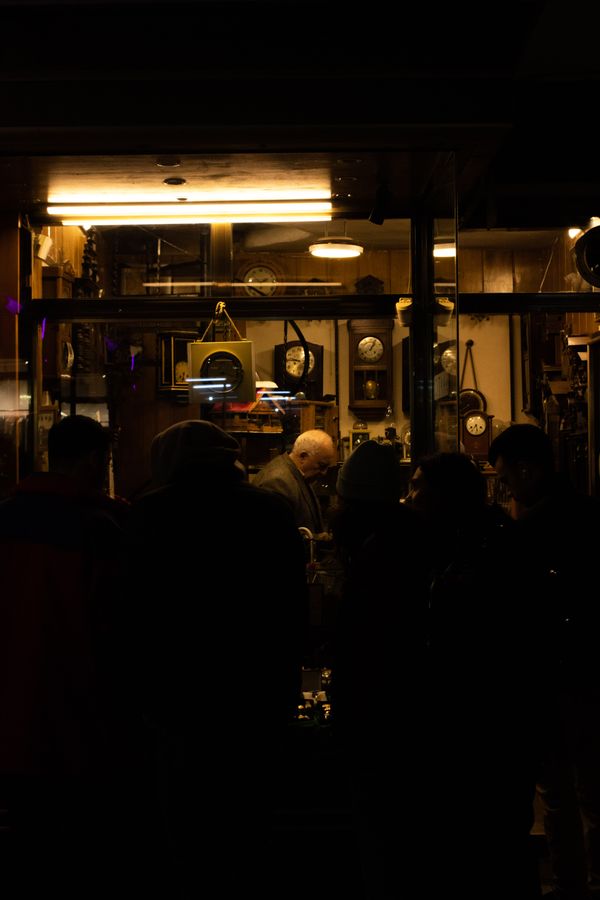 What we saw in the neighborhood on the way from Aida Restaurant to the Fahri Konsolos
---
7:00 p.m.
Our destination for dinner is Aida Restaurant. The intimate design here is the coaster for a good night out.
As I was leaving Aida and heading to the shop, I saw Bilge Han, who had painted the pictures and made the medicine cabinet in Fahri, and we talked about our project to make a new wooden cabinet.
10:00 p.m.
A little later, we met at the Fahri Konsolos, me behind the bar, you in front of it, because it is time to have fun. Souljazz Orchestra - Kapital is playing in the background.
The next stop is Arkaoda. It's time to dance.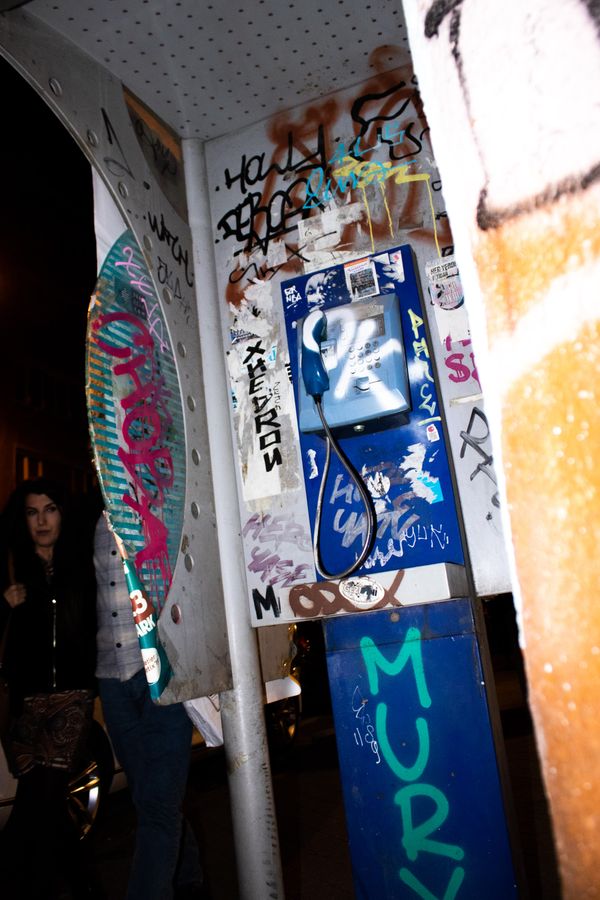 Good things happen in this neighborhood after 2:00 a.m.
---
3:00 a.m.
Everywhere is closed, leaving only Kimyon for a snack, unfortunately. Because it gives me nightmares every time as if there is something esoteric about their food.
I'm on my way home now, through Şifa Street. Because I never get tired of seeing that gigantic cactus.
I get the notification before I close my eyes: Are you asleep? If I reply, I'm on my way to a house with a broken doorbell, to a house party.
Hikâyeyi beğendiniz mi? Paylaşın.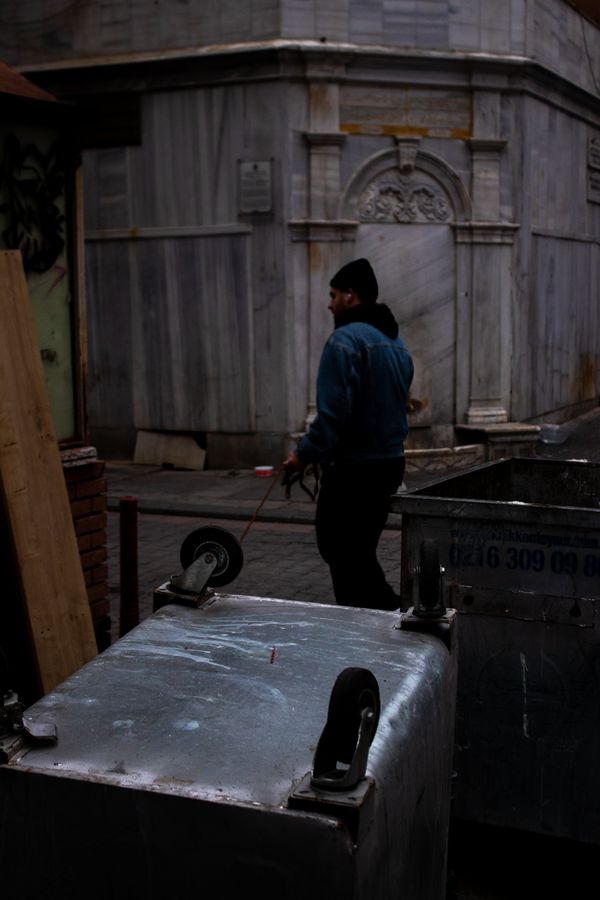 The end of the night and the beginning of the day at Moda
---
This week we went to Moda, right next to Burak. We walked the sidewalks by chewing the leaves of the cedar tree, we learned, saw and lived that some of the trees we saw came from London during the Ottoman period, that the day set in at least 3 colors in the neighborhood and that the night brought a thousand and one memories.
Next week, we will be walking uphill with filter coffee in our hands, in Gayrettepe, which is stuck in between the workplaces and continues its life with the old traditions we miss. Who is showing the way? We are sitting in Petra waiting for you, when you arrive we will start the tour.