Hans & Crafts in Istanbul
An alternative route focusing on Craft culture in the Hans of Istanbul. Some tips about history, craft production and contemporary potential waiting to be discovered.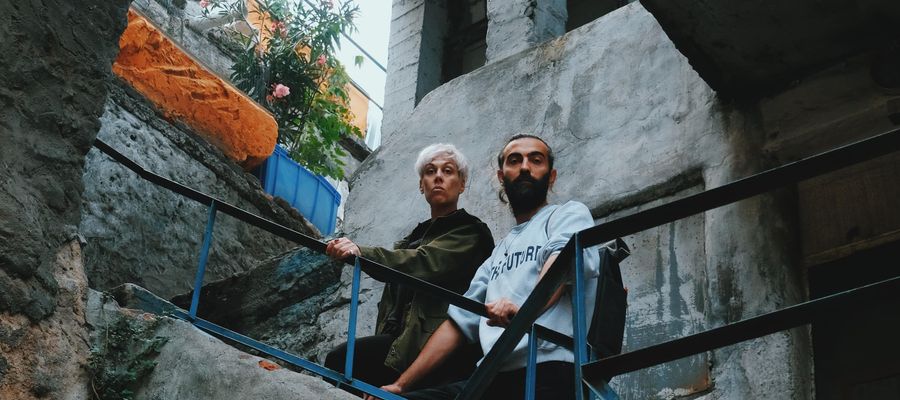 A guide by artist Bilal Yılmaz & curator Lydia Chatziiakovou.
Dear Istanbulite, based on our artistic research on crafts and 'art for social change' experiences, we have been developing the Creative-Craft Platform, a digital and physical tool for building participatory networks and communities around crafts, to reveal the potential of crafts for contemporary creative productions in post-industrial societies. Through this pocket guide, you are invited to discover the craft ecosystem in the Hans of Istanbul.
Hans Map
---
Starting with the basics: Historical Hans are surviving examples of Ottoman architecture influenced by Byzantine structures. Typically, they are 2-3 story buildings with vaulted arcades and small rooms built around an inner courtyard, where sometimes we find a fountain, a tree or a mosque. Their floor plan is mostly irregular because they were designed to occupy a free space in the growingly unplanned city. Initially, they were inns for travelling tradesmen, with stables and storages on the ground floor and rooms for lodging, holding meetings and crafts production on the upper floors. Throughout the centuries the hospitality element faded, but Hans kept their connection to trade, with crafts studios dominating their spaces.
Discover: As historical places, Hans are charming, romantic and monumental, on the other hand, they are loud, dusty and busy production centres. Looking past first impressions and into the essence of Hans as clustered crafts systems, one will realise that they are places of skilled knowledge, creativity, experimentation and collaboration. One can forget about the romanticised view of the craftsman toiling away in a small, dimly lit studio, and look at what the craftsmen are actually doing and the context in which they are working.
Duly noted: Crafts are not only connected to traditional objects. Actually, this romanticised view limits their potential. In Hans, one can discover the power of crafts for contemporary artistic practices, technically and conceptually. In Hans, one can realise the potential of crafts as a methodology for creative research, critical thinking and conceptualisation, addressing issues such as contemporaneity, production and consumption, urban transformation, social dynamics, colonialism, history, tradition, materiality, performativity, and temporality.
Büyük Yani Han
---
Here are 4 Hans in Fatih:
Büyük Yeni Han (Taya Hatun, 1764) is one of the city's first 3-storey Hans. It hosts many craft studios producing precious silver objects for special orders, which have been here since the early 1980s.
Vezir Han (Mollafenari, 1660) houses jewellers and precious metal masters who supply the Grand Bazaar. This is an unusually quiet Han, since due to the value of the main materials (gold, silver, diamond), most of the studios are behind thick closed doors, leaving its courtyard peacefully silent.
Büyük Valide Han (Mercan, 1651) is Istanbul's biggest historical Han complex. Crafts related to textile and metal were the dominant production of the Han until the 1980s. Today, besides coppersmith, metal casting and moulding studios, you can still find a few remaining studios working with textiles.
Sağır Han (Tahtakale, built with Büyük Valide Han) hosts various craft studios that produce nargiles (shishas). In the courtyard, you'll also find a form of woodcraft recently brought by Syrian refugees. A decorative craft production similar to the Japanese mosaic wood craft Yosegi.
Here is the google map.
Hikâyeyi beğendiniz mi? Paylaşın.
Hikâyeyi beğendiniz mi?
Kaydet
Okuma listesine ekle
Paylaş
Nerede Yayımlandı?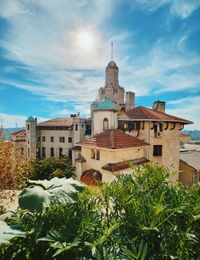 🙋 We want to know: Why are you here?
Yayın & Yazar

Aposto Istanbul
A weekly, practical guide to Istanbul for those who want to make this city their neighborhood. Every Sunday.
;