Sarah Bentley
Former music journalist who told stories that dispelled prejudice; now co-runner of Made In Hackney, an all-vegan community cookery school and charity.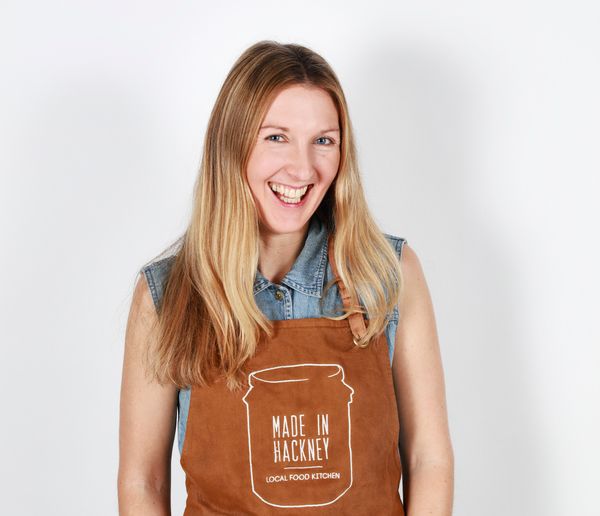 After holding regular gatherings in her garden nicknamed 'Skank & Grills', where she'd host enormous vegan buffets with reggae music as the soundtrack, she started Made In Hackney, an all vegan community cookery school and charity with a phenomenal team of women since 2012.
ID
I have recently found inspiration at: Hackney Marshes - It's a wild, scrubby, semi-countryside/semi-urban space full of interesting areas, history, bird-watching hides, the river Lea, old water towers, and a stone circle. I've seen snakes, kingfishers, and bats there.
After living for 2 decades in London, I have just discovered: The best vegan milk tea place on earth! It is called NUTTEA and is located in the uninspiring Westfield Stratford shopping centre. They do an incredible variety of gourmet teas, no syrups, no chemicals, topped with rich, decadent nut cream made with macadamia, walnuts, cashews, and almonds. They also do bubble waffles with nut cream. Me and my son can't get enough.
I live in: Leyton, East London but prior to that, I lived in Hackney for 18 years.
In my heart, I am from: The ocean and the rolling surf of the Caribbean Sea. In reality, I was born in Grantham, Lincolnshire, a small rural town in the East Midlands.
My favorite hangout: All Nations Vegan House in Dalston, a stunning vegan Ital food Caribbean restaurant in Hackney, run by Sister Atreka and her gorgeous family. Her sons are often seen behind the counter.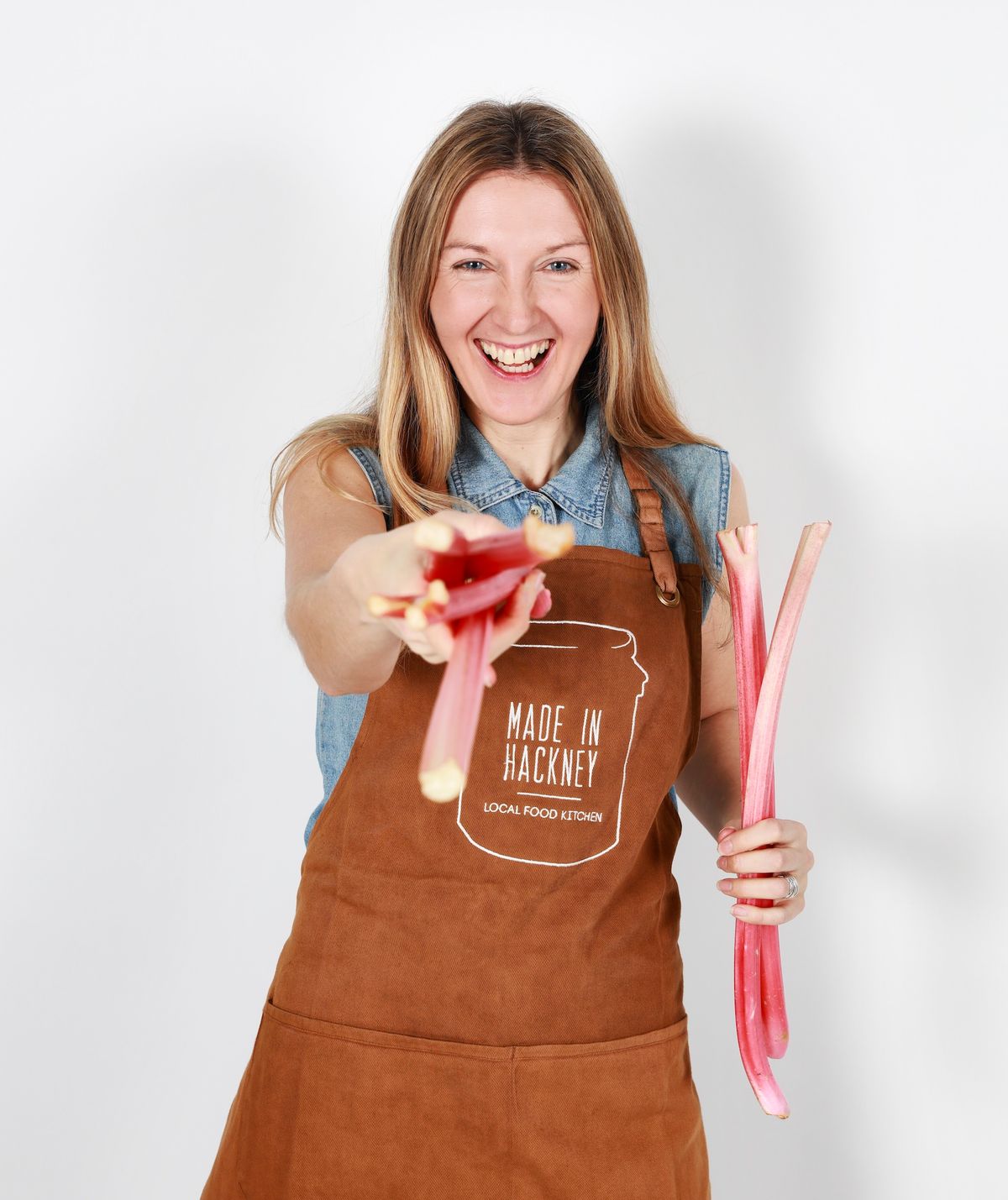 Sarah Bentley
Photo: Casey Lazonick
---
A Londoner you must meet: Deidre Woods who is an amazing food justice activist and one of the founders of the Glenville Community Kitchen.
Only a true Londoner would know: Where to find lunch here for under a fiver! The best falafel in the city, visit Ridley Road market in Dalston, Hackney, and look for the falafel's market stall run by the incredibly talented Chef Mustaf.
SHOOT THE BREEZE
London is described as a multicultural city, do you see indicators of that in food culture and politics?
Absolutely, us Londoners often describe London as almost being like its own country - a place where its inhabitants seek out diversity and culture and the richness of the global community as each other's neighbours. And yes the cross currents of so many people and cultures influence everything here. Unlike in cities like New York, the neighbourhoods in London are very mixed - economically, socially, racially - and that inherently breeds exciting cross-pollination of food, culture, and businesses. It's what's kept me living here for so long - despite the expense and the pollution.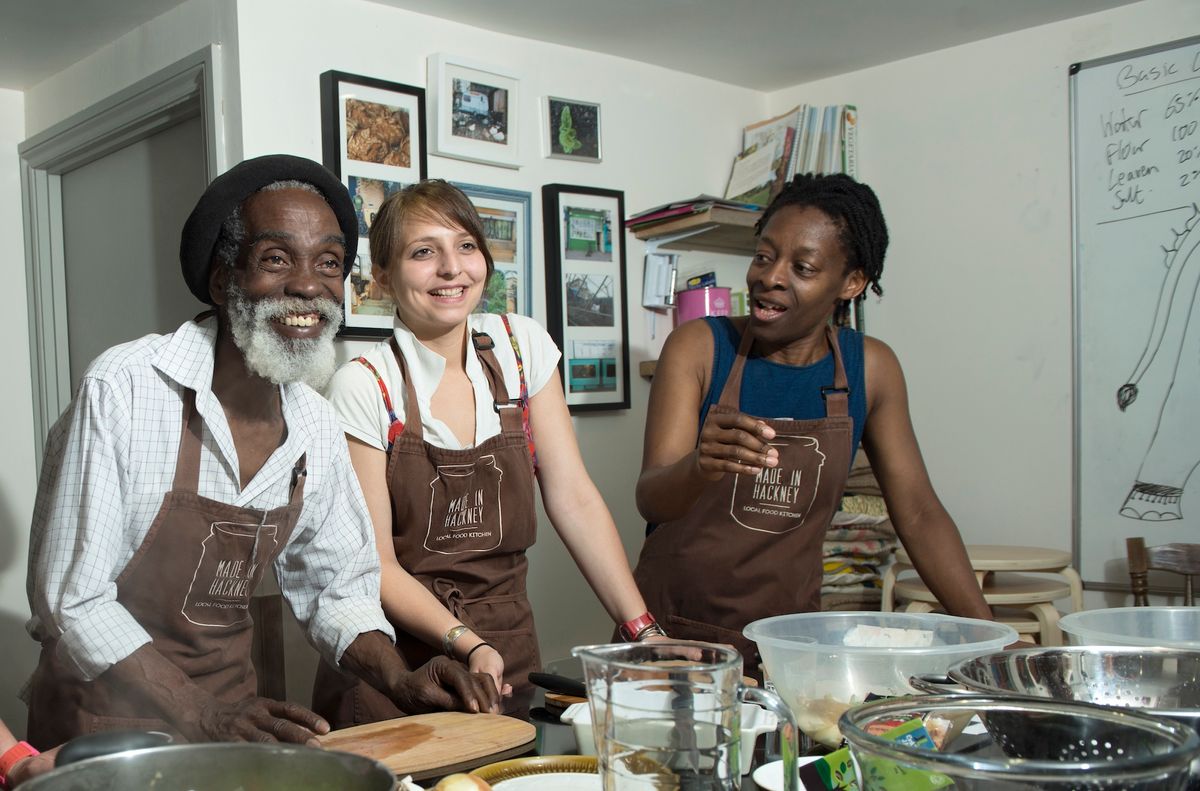 Made In Hackney, plant-based community cookery school
---
At the Made In Hackney community meal service, we represent such a wide variety of different cuisines and try to rotate dishes so everyone has a flavour of their heritage. The same for our vegan cookery classes - we do Caribbean, West African, Mexican, Vietnamese, Italian, Trinidadian - you name it, we have a class for it.
As a vegan woman, person, inhabitant, is London gentrified in the right direction?
Equal, collaborative, and just development of communities is a good thing - but sadly what we usually get instead is rampant gentrification instead with long-standing businesses and community members being pushed out of certain areas. There's always a certain magic when an area has just started to have a new surge of inhabitants, businesses and art - a time when it's more mixed and you discover a nice this or that, amongst normal shops and services like garages and pharmacies etc. Eventually, it tends to tip too far and all the useful but 'normal' businesses get pushed out.
Can you name a few places that would make a non-vegan, vegan?
Young Vegans, All Nations Vegan House, Club Mexicana, The Wave - and of course ALL the Made In Hackney cookery classes which people can participate either online or face to face. You can also try our wholefood plant-based burger in Fullers pubs across London. This burger is EPIC and def has the power to turn a carnivore more vegan.
What do you complain about the most?
The government, inequality, cognitive dissonance, institutional racism, hunger, air pollution - I complain about a lot of things.
Where do you take your breathers, what do you do when you want to escape?
I love to grow food, garden, visit beautiful beaches and surf. I love yoga. But most of all, hanging out with my magic spirit being, my son, playing and going on adventures.
Hikâyeyi paylaşmak için:
Kaydet
Okuma listesine ekle
Paylaş
NEREDE YAYIMLANDI?

Aposto London
∙
BÜLTEN SAYISI
The future is here and it is 🌱
Let's celebrate London, where being vegan is a delight. This is a city where pubs have Sunday nut roasts; burgers are made with tempeh, tofu, or bean patties; for gluten-free vegans, pea milk is always here.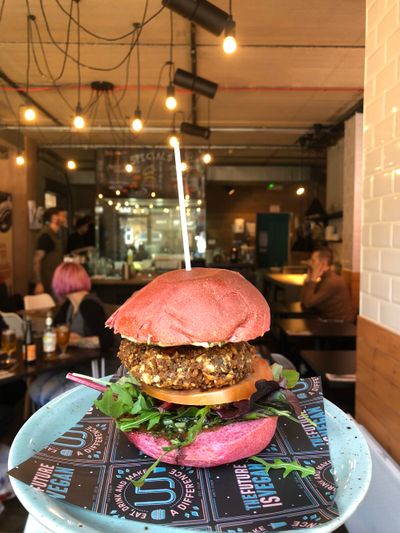 YAZARLAR

Aposto London
A weekly, practical zine to London for those who want to make this city their neighborhood. Every Tuesday.
;