Good morning. Today's Friday, December 30th.
For our fifth and final Year in Review issue, we'll be revisiting the most important moments of 2022 in sports and in entertainment. Until next time, have a great one! See you in a few.
Get into the mood for a bolder, braver, and happier new year with this party playlist.
– Team Aposto
• Norwegian athletes scored more medals per capita than any other competing country in Beijing 2022 Winter Olympics, bringing in a total of 37 medals—of which 16 were gold.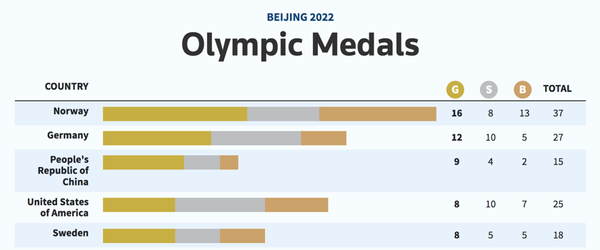 • Swiss tennis legend Roger Federer has retired after a 24-year career filled to the brim with success. The 41-year-old player announced the news by posting a recording of himself reading a heartwarming letter, which he ended with: "Finally, to the game of tennis: I love you and will never leave you."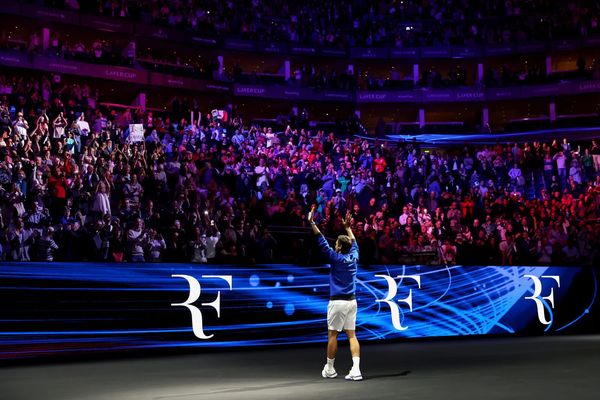 • Sebastian Vettel, the 35-year-old driver who had 4 world championships and 53 Grand Prix wins under his belt, has retired from Formula 1.
• With the late addition of a FIFA World Cup title to his list of achievements after winning every possible prestigious title and award out there, Lionel Messi has virtually 'completed' football and has officially become the greatest of all time (G.O.A.T.) — also bringing to an end the debate of whether his career rival Ronaldo was the better of the two, as he brought home Argentina's third World Cup trophy as well.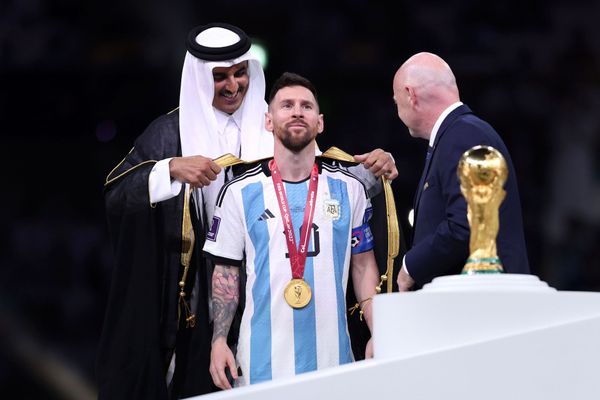 • Apple TV+ won the Oscar for Best Picture in Academy Awards with CODA, a first for a streaming service, while Will Smith slapped Chris Rock on stage for making a joke about her wife, followed by an F-bomb on live TV, another first for a Best Actor winner.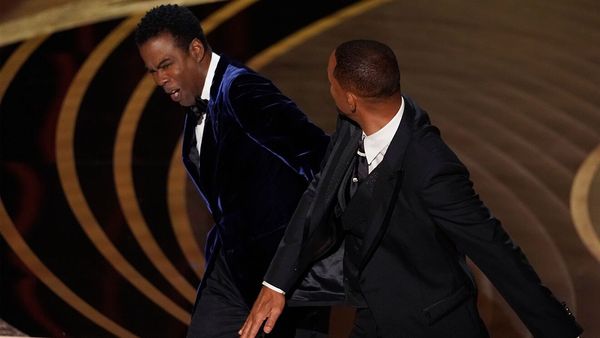 • Johnny Depp won the defamation suit against Amber Heard with the jury awarding him $10 million in compensatory damages and $5 million in punitive damages as Depp prevailed on three counts of defamation, while awarding Heard $2 million on one of three counts in her countersuit.
• Adidas and Balenciaga both dropped their partnerships with Kanye, after the famous rapper went on a full-on antisemitic rage on Twitter. Talking about Balenciaga, the luxury brand itself drew fire after an ad campaign that was revealed to feature hidden imagery that promoted child abuse.
• The best restaurants worldwide, by Conde Nast Traveler here, and by CNN here.
• The best restaurants in Berlin, by Exberliner here.
• The best TV shows of the year, by The Guardian here, and by Vogue here.
• The best movies of 2022, by BBC here, and by The Wired here.
• The top video games of the year, by Polygon here, and The Verge here.
• The best jazz albums by The New York Times here, the best classical albums by The Financial Times here, and the best metal albums by The Rolling Stone here.