It was reminiscent of a summer day. I walked around the streets, I was wearing just a shirt, and I didn't even take a jacket with me. I had lots of plans for the day. Somehow, it felt so light. You know the feeling.
I crossed the Galata Bridge twice at sunset. I watched it from both sides. I called it home, I called it 'karşı' (the other side), I called it 'old', I called it Beyoğlu, I called it Kadıköy, I called it Fatih, and I called them nostalgia. When I arrived at home, Beyoğlu, somehow, I needed a jacket on my shoulders. I was feeling heavy. I ordered a glass of mulled wine and decided to watch the Galata Tower for a while instead of complaining about the crowd and the light shows. For a change. I tried to understand what are the sources of my nostalgia, my frustrations, my dreams and my sense of home and 'karşı'. I gave up at some point, I don't remember when. I need to warm up and dance with someone, who has a different set of questions about her home, Sama.
It was the first Sunday of November. It was, again, reminiscent of a summer day. This time, I had a table full of people with a bunch of questions about our nostalgia, our frustrations and our dreams as an Istanbulite. We were the people who live, create, dream, wallow, suffer and somehow, survive here. What is the point? Why are we here? Who leaves, and who stays? Where was the place we started? Where might we belong, at the end? We looked each other in the eye. We all needed to ask together, not answer. There were a bunch of questions that held us together. You know the feeling.
In the end, maybe it was just an Indian-summer and its breeze of nostalgia. You know, you should always remember to take a jacket with you. Or someone to ask questions with. Just in case.
This week we met with Yasemin (Bahloul Nirun) in-between Istanbul and London, in-between home and where she'll be while 'The Wizard' Jeff Mills was waiting for us in Istanbul.
Eventually, we'll meet again on a dance floor or around a table. In Istanbul or London. Who knows.
*Special thanks to Masa da Masa and all the people behind, around, and on it. Because sometimes we all need to ask together.
Elif
In the 18th issue:
Hopping (What's going on in Istanbul: Hand-picked and unmissable events): DJ jeff Mills's performance, Jonah Freeman and Justin Lowe's installation 'Random Forest', event series for Sweet November and much more.
Water Cooler Talk (Local news that you need to know to survive or just to speak of): The project of transforming 75 thousand square metres of abandoned land on the coast of Zeytinburnu Kazlıçeşme into a park was completed.
A Pocket Guide (Literally a pocket guide to discover the city): A guide for theatregoers by Yasemin (Bahloul Nirun)
What's Cooking (Selected places to eat, drink, cafés, food markets): This week, we are at Journey with İpek Özbay, co-founder of Paper Street Co. and one of the regulars of Journey.
---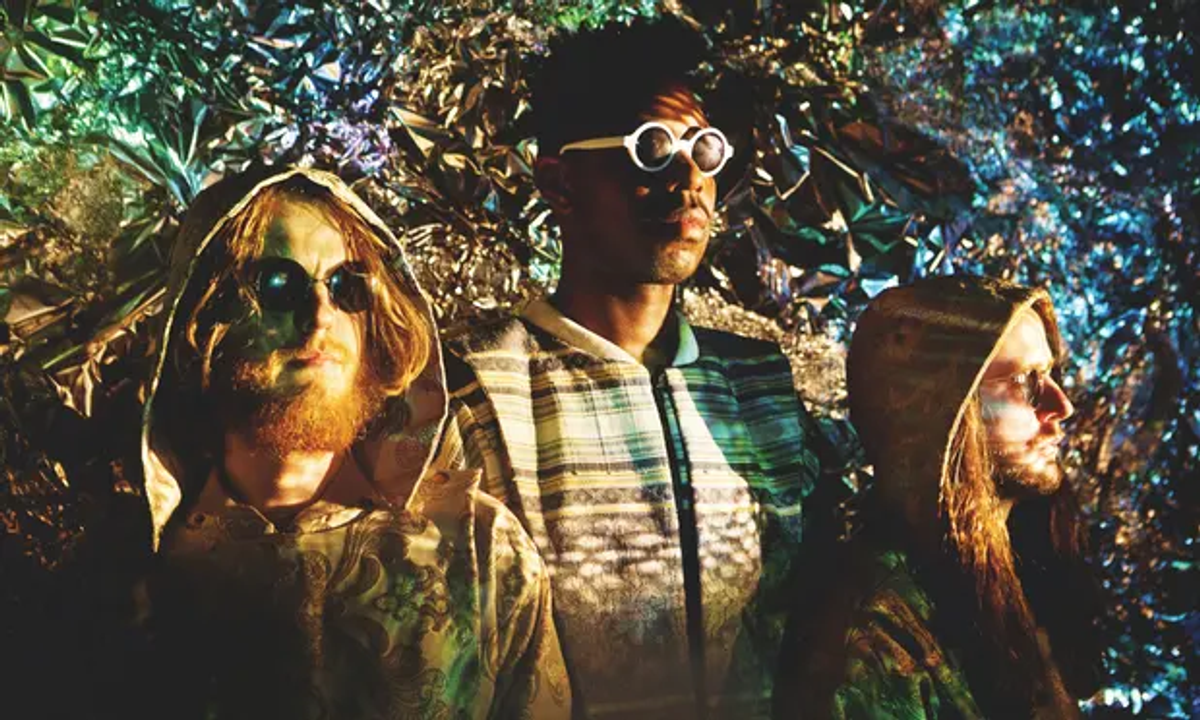 Source: Fabrice Bourgelle
---
Intergalactic jazz - The Comet Is Coming
What is it? Concert. The Comet Is Coming, cosmic travellers of the UK jazz scene, are back in Istanbul after a 4-year break.
Where? Babylon
When? 18 November
Why should you go? With Shabaka Hutchings' saxophone blaring across the universe, you will jump on a spaceship and witness 'new' and modern jazz music up close.
Duly noted: The Comet Is Coming will bring a brand new songs from their latest album Hyper-Dimensional Expansion Beam to the stage. Get over here for the tickets. Don't miss Jenny Hval, who will be the guest of Babylon this month, on the evening of 16 November.
---
The Wizard: Jeff Mills
What is it? DJ performance. He's an icon. He's a wizard who came out of Detroit to reshape techno with his mastery. Jeff Mills is quite ready to put a spell on Istanbul with his calm yet grand rhythms where only the most striking notes are accepted.
Where? Volkswagen Arena
When? 19 November
Why should you go? The master will set foot in our city after 17 years with the RX Istanbul presentation.
Duly noted: First Phase tickets are still available here.
---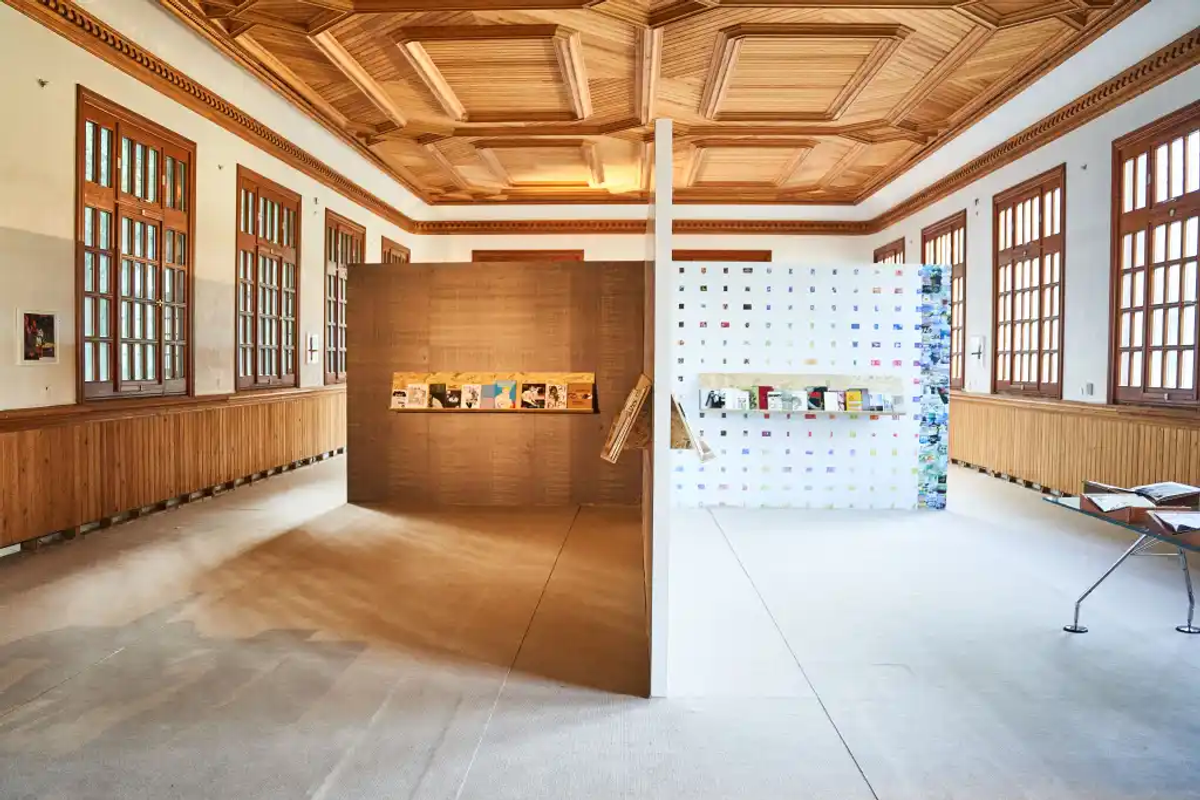 Source: bi-ozet
---
Rooms filled with words: Random Forest
What is it? Exhibition. Jonah Freeman and Justin Lowe's installation 'Random Forest' is inspired by William S. Burroughs' essay The Electronic Revolution and brings together written material from Turkey and the world.
Where? Nef Bebeköy
When? Until 20 November
Why should you go? All kinds of textual art pieces, archives, essays, diaries, anthologies, picture books, magazines and more come to life on Freeman and Lowe's wallpaper called Random Forest, and they are waiting for you to make extraordinary discoveries in a 'random' reading experience.
Duly noted: You might want to get lost in the listening room containing a selection from İstanbul'74 director Alphan Eşeli's personal vinyl collection.
---
Sweet November: 'Kasım'da İki Gün' (Two Days in November)
What is it? Event series. Concerts, DJ sets, tastings, a design market and many more take over Kadife Street for two days.
Where? Arkaoda and Bina, Kadıköy
When? 18 - 19 November
Why should you go? To listen to Lolina, buy some vinyl, and taste Jamaican food.
Duly noted: The programme, which is basically a long-form party, can be found here.
---
In between techno and classical: Ah! Kosmos and Büşra Kayıkçı
What is it? Concert. Ah! Kosmos, the interdisciplinary representative of electronic, experimental and techno music, and Büşra Kayıkçı, the rising star of modern classical music, at the launch concert of their first duet album.
Where? Zorlu PSM
When? 19 November
Why should you go? The exchange of ambient techno and electronics with modern classical music will reveal the vast possibilities of cross-genre productions.
Duly noted: Released on 11 November, you will be one of the very few people who get to hear the album live for the first time. Tickets are available here.
---
Early Bird

Photo: İpek Yılmaz
---
One last time before 2023: Mor ve Ötesi
What is it? Concert. On 28 May, after their mesmerising performance at İnönü Stadium, Mor ve Ötesi is back on stage to give us hope for the new year.
Where? Zorlu PSM - Turkcell Sahnesi
When? 30 December
Why should you go? To fill up enthusiasm in preparation for 2023.
Duly noted: Tickets present a sad tableau but what can you say, fandom is a fandom.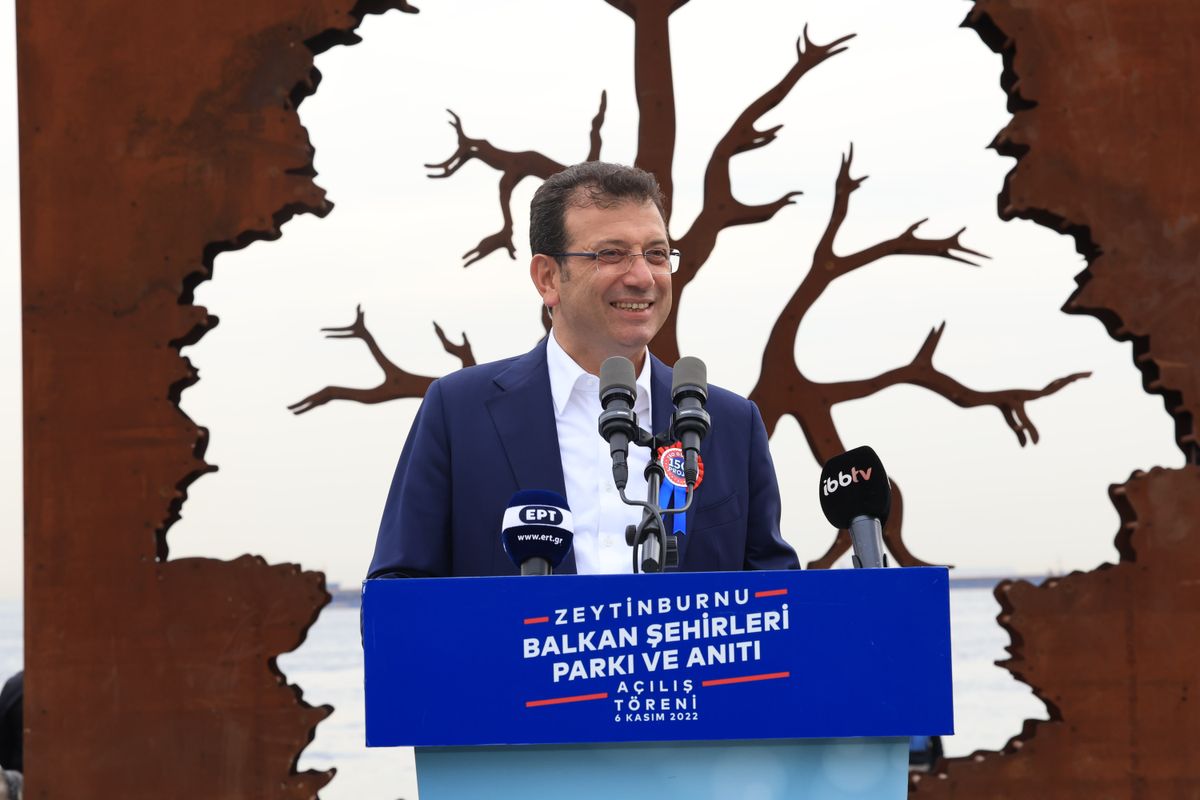 Source: IBB Box
---
What is it? The project of transforming 75 thousand square metres of abandoned land on the coast of Zeytinburnu Kazlıçeşme into a park was completed. Balkan Şehirleri Parkı (Balkan Cities Park), which was inaugurated with the participation of mayors from 9 Balkan cities, is equipped with children's playgrounds, a jogging track, a fitness area and courts. Balkan Şehirleri Anıtı (Balkan Cities Monument) sculpture by artist Ayhan Tomak was also introduced at the opening.
Editor's note: To follow weekly politics publication focusing on Turkey, city agendas, and international policy subscribe here.
X Media Art Museum, Turkey's first high-tech digital art museum, is hosting an immersive exhibition diving deeper into Sezen Aksu's life.
What is it? Sponsored by Fuga Mobilya and open until March 2023, the exhibition compiled of different experiences focuses on Sezen Aksu's inspirational biography including her rise to fame after her arrival to Istanbul in the 70s, her creative period in the 80s, her pop music era in the 90s, and her bolder stance during the 2000s.
Noted: Areas designated for different experiences allow the visitors to write their own notes to the artist, creating a collaborative and interactive ground.
You may visit this link for further information and tickets.
Dear Istanbulite, we would love to hear from you! Email us your questions or feedback at: [email protected] and DM us if you've heard a rumour about the next hip restaurant that's worth checking out or anything else.
And also, love only grows by sharing. So please share Aposto Istanbul with your loved ones.
An arbitrary guide to Istanbul performing arts & theatre scene
A guide for theatregoers.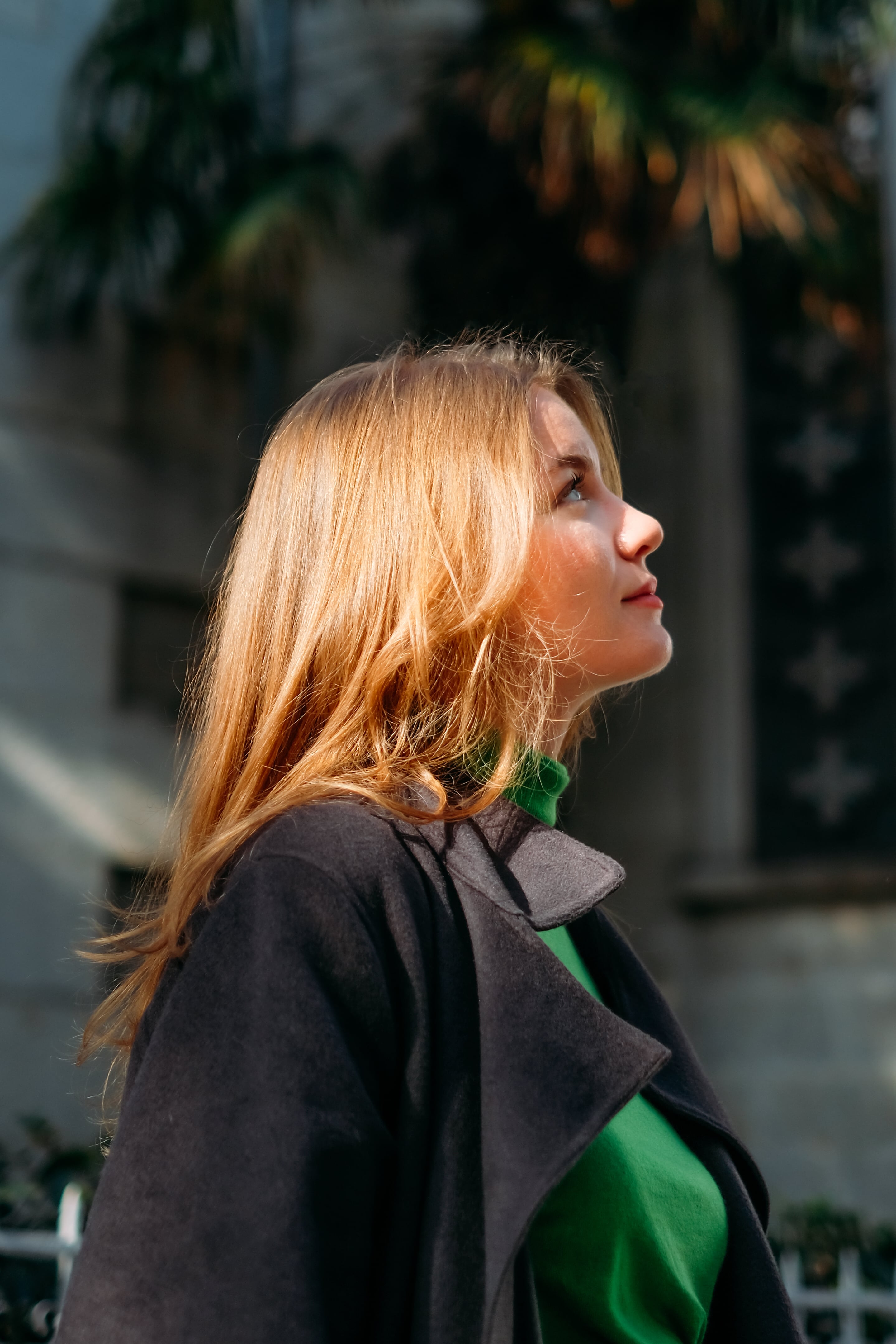 Meet Yasemin; she is an actor, scriptwriter and singer living part-time in London and Istanbul. She is the creator of a podcast series named 'Kendine Ait Bir Oda' (Turkish for; A Room of One's Own) where she speaks to other artists and creatives about their survival skills while creating art. To know more about her subscribe to Aposto London and wait until Tuesday for the interview.
So we asked Yasemin her all-time favourite ones and some little questions about Istanbul's art scene. If you are ready, let's start from here.
How do you evaluate the performing arts scene in Istanbul?
I think it is limited considering the lack of funds and government support, however, I would say there are a lot of brilliant minds and well-intentioned souls keeping the stage alive in Turkey. We should all be thankful and fight alongside them by supporting the arts in any way that we can.
Do you have a favourite performing arts & theatre season or festival in the city? Why?
"Yeni Metin Festivali" is a festival curated by Galata Perform where they offer the stage to new playwrights and I find that extremely valuable. In fact, the festival is beginning at the end of November, so catch it if you are around!
An arbitrary guide to Istanbul performing arts & theatre scene by Yasemin Bahloul
Zorlu PSM
---
Name: Zorlu PSM's small stage
Where: Levazım, Koru Sokağı No:2, 34340 Beşiktaş
Why: Every time I experience a play there I feel involved and integrated.
---
Name: Dot Theatre
Where: The old place at Gmall Maçka, now in various places
Why: That is the place where I deeply fell in love with theatre.
---
Name: BeReZe Gösteri Evi
Where: Hacımimi, Lüleci Hendek Cd. No:20/A, 34425 Beyoğlu
Why: That is the first stage where I have ever heard the dialogue that I have written from another actress.
Hikâyeyi beğendiniz mi? Paylaşın.
How to become a regular #3: Journey
This week, we are at Journey with İpek Özbay, co-founder of Paper Street Co.
The eater: Journey. The regular: İpek Özbay.
Last Tuesday, we sat down with İpek Özbay, co-founder of Paper Street Co., at Journey, where she is a regular, had breakfast and then ordered a beetroot dark chocolate cake. While we were eating, we went over the issues on our minds. What does it take to become a regular? We learnt about İpek's Journey menu so now we know what to order next time.
As you are reading, you will get to know Journey, one of the most intimate locations of Cihangir, through the eyes of its regulars.
İpek, what does it mean to you to be a regular of a place? When do you say 'OK, I'm a regular now'? How does that make you feel?
I walk into Journey, Mr. Aras says 'Oh, this is the first time I've seen you in red' without even saying good morning first when I'm wearing red after a long time. Regularity reminds me of the feeling of drinking coffee with the same people every day at that one restaurant that is close to everybody's summerhouses, which I didn't get to experience much when I was little; familiarity makes me feel safe.
When I think of becoming a regular at a place, Patti Smith comes to my mind. When Cafe Ino in Greenwich Village, where she drinks coffee and eats toast with olive oil every day, closed she brought home her favorite chair and table in the cafe. Even though I am not at this stage, "regularity" is a concept I romanticise.
How long have you been a regular at Journey and why here? What is this place famous for?
Since 2018 when I moved to Cihangir, I guess I've been a regular. After travelling, I don't go back to the neighbourhood, I go back to Journey. I always go to Journey first in case I meet someone and get some news. For me, this place is famous for its attitude.
Do you think this is a place for regulars in general? What kind of a relationship does it have with the neighbourhood and the locals?
When I run into my friends who don't live in Cihangir at Journey, they say, 'I knew I would see you here.' Sometimes when I can't reach my close friend Danyal, I ask the people at Journey if Dani came in that day. When asked 'Where do you know each other from?' I must have some friends for which the answer is 'Journey'. For many people from Cihangir, Journey is very inviting.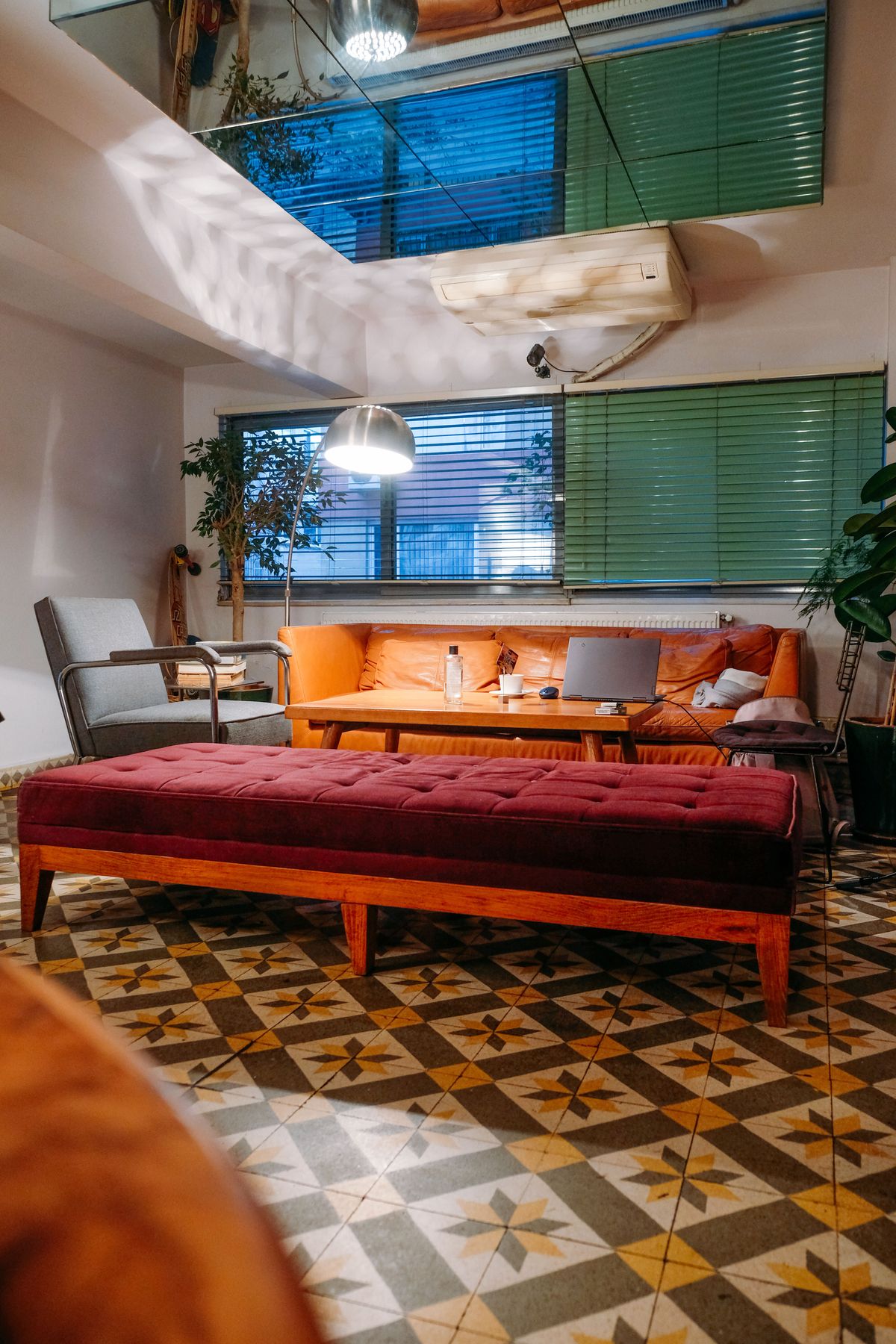 Inside of the Journey
---
How often do you visit Journey and for what reasons? Do you come here on a date or to work?
The reasons have changed over the years, but mostly I go to work alone. After work, dinner turns into drinks and drinks turn into long conversations. When I first moved to Cihangir, I used to come here for dates, but nowadays I don't show myself at Journey for dates.
What's on the menu? Is there something you always order here, something we can call the İpek special?
My choices change a lot depending on my mood, but in general, I love their breakfasts, the vegan pizza and the beetroot dark chocolate cake are extra specials, and their daily dishes are sometimes surprisingly delicious.
Why should we go to Journey and what should we order here?
At Journey, you can order breakfast throughout the day, ideal for a late breakfast. Their eggs on toast, probiotic bowl and all kinds of toast are delicious.
What do you always find and don't find here?
The internet goes down from time to time in Journey, and the coffee in general does not satisfy me at all. But it makes you feel the familiarity no matter what.
Hikâyeyi beğendiniz mi? Paylaşın.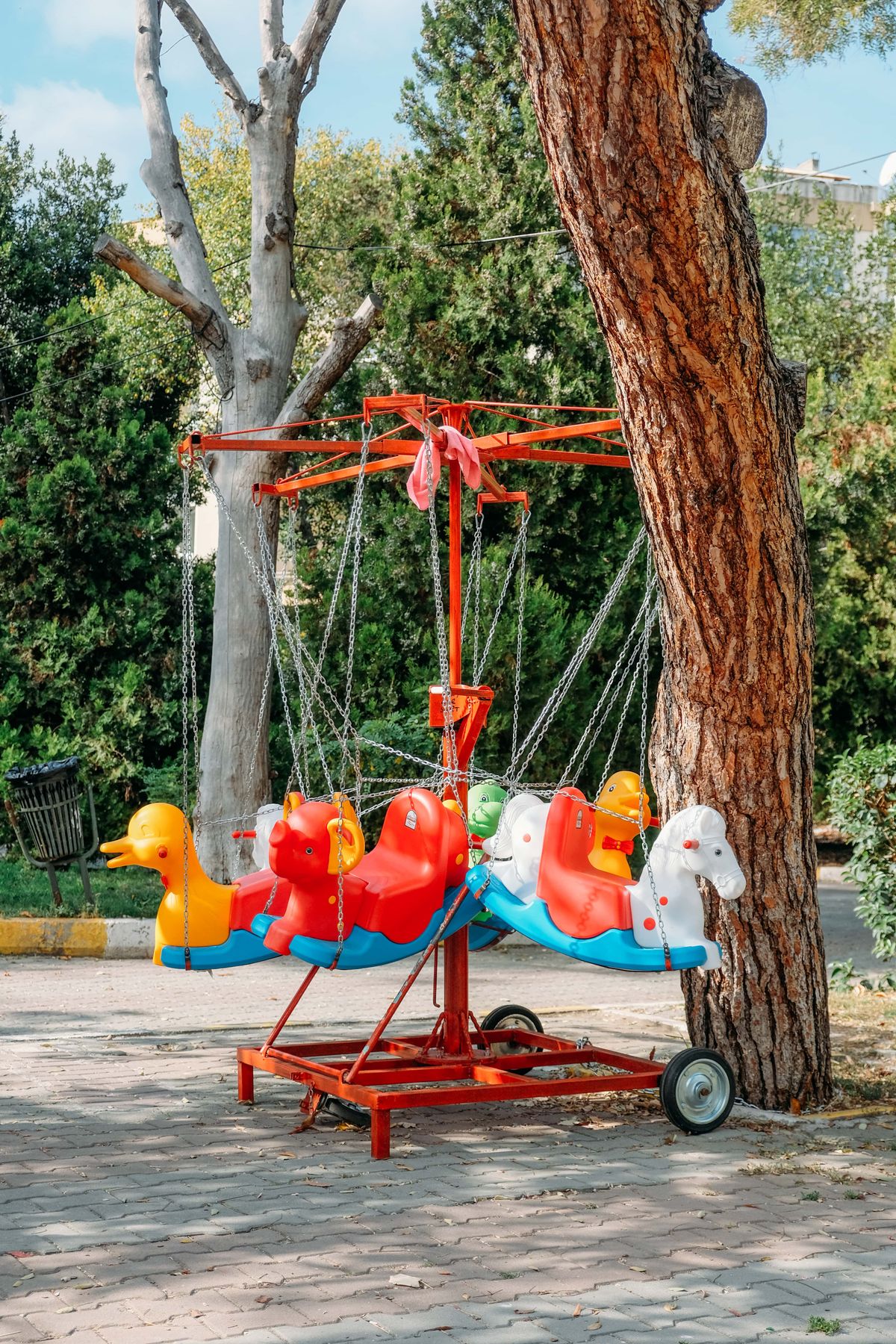 In Istanbul, 'play' is not just a theatre concept