Welcome to Piccolo, a magazine interested in Children's and Young Adult Literature. 🌍 You might be a time traveler, pirate, fairy, magician, or mermaid. You don't have to say it—but your secret is safe with me.
🎃 Today we celebrate the 2nd month of Piccolo's debut! We've prepared the Before Midnight channel to see what topics we've been diving into so far, to catch up on anything you missed, or if there's a topic that makes you say "Let me read this again!"
🌱 We close-read Dünyamıza Ne Olmuş? by Hazal Uzuner and thus dive into the intersections of the Children's Literature genre with ecological issues:
Since going out was inconvenient for young children, they could only study at home and go to school after the age of eighteen. There was a rule set by the rulers of the world: The beautiful world in the past was never to be told to children.
📒 Finally, we are here with a selection of books from the Piccolo curation. Don't forget to write to us if you read and like it!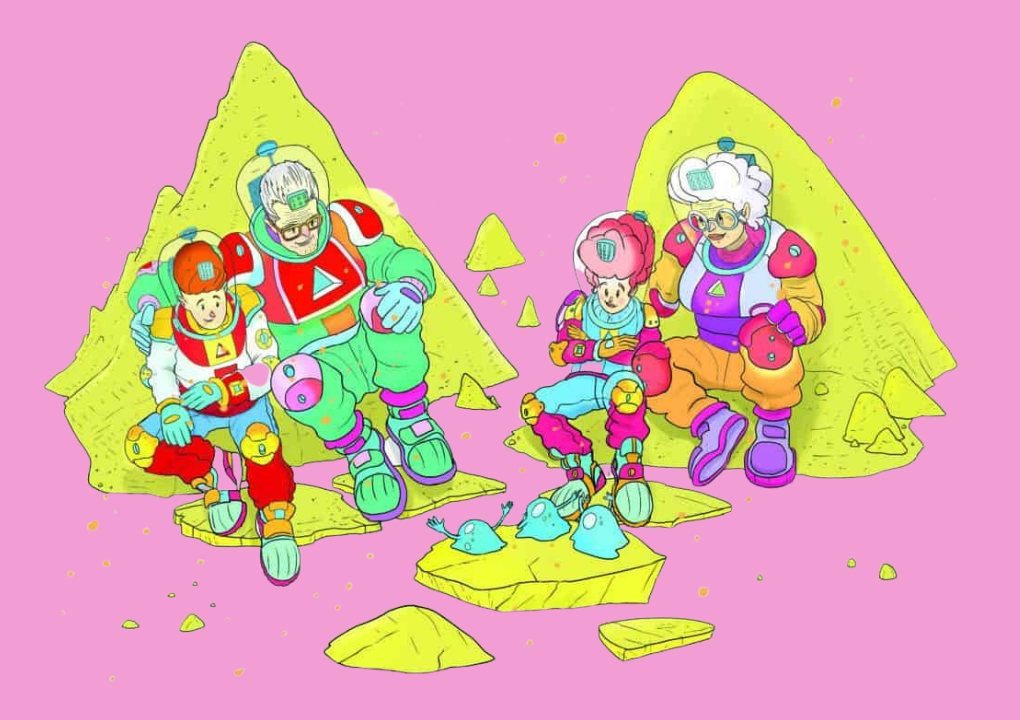 🚀 Illustration: Deniz Ozan Coşkun
---
💌 Somewhere else to meet: You can follow Piccolo's Instagram account by clicking here.
Roadmap of the issue:
🎃 Which topics have we covered before on Piccolo?
🌱 Children's Literature and the climate crisis: Dünyamıza Ne Olmuş?
✨ What's up for the next week?
From the Second Star to the Right,
Alara