Hello from Sunday night, December 5. In a bit, you will meet İdil Meşe all over again, and step onto her playground. You will accompany her dreams through music. Beforehand, I want to leave you with this Thomas Mann quote, "Art is the sacred torch that must shed its merciful light into all life's terrible depths, into every shameful and sorrowful abyss."
Next week, we take a short break from Discovery Cinema. Let's meet again on December 10, at 10.00 with the Discovery issue.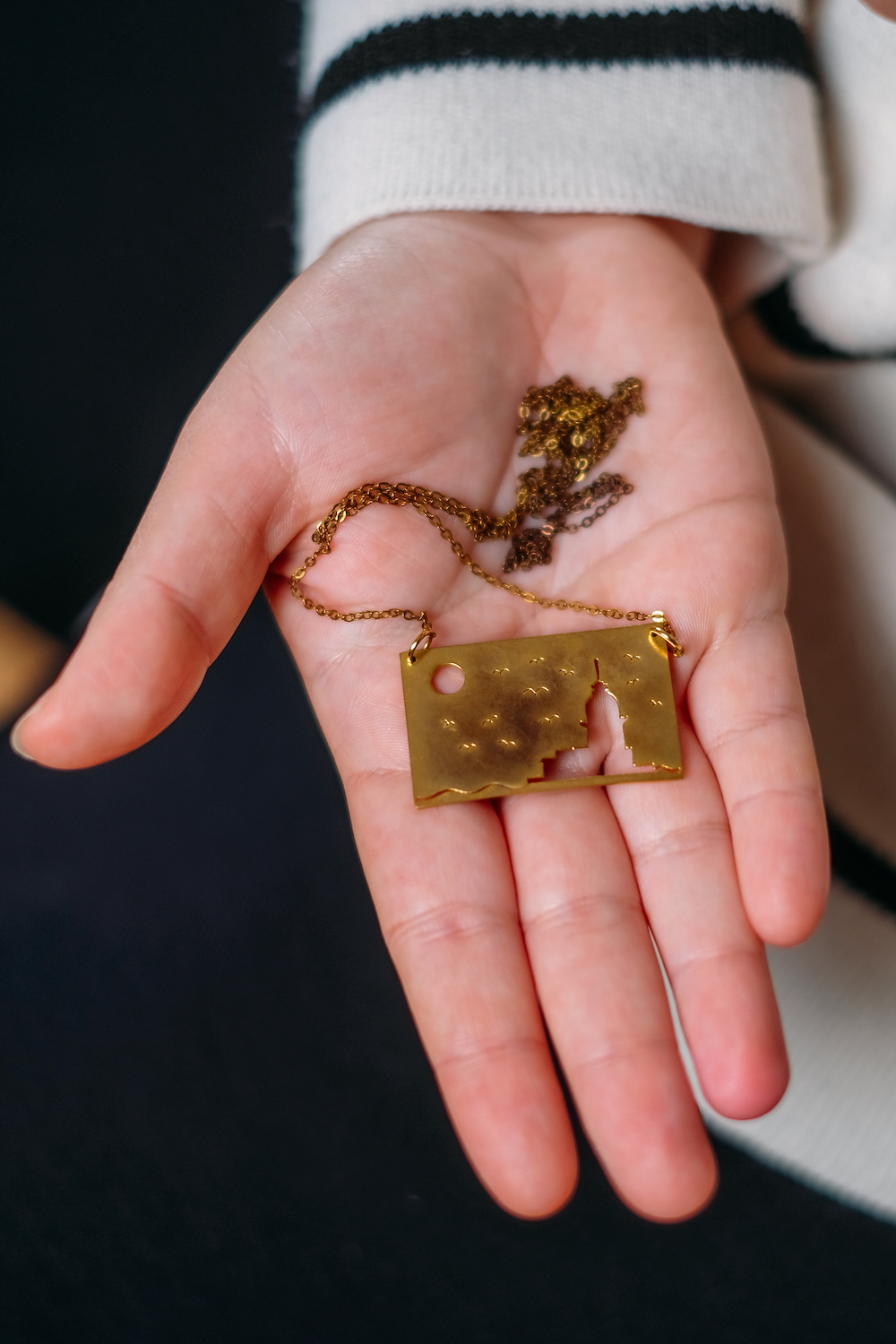 İdil's necklace that she kept by her side when she lived abroad because it reminded her of Istanbul
---
What's in this issue?
👋 Backstage: İdil and Taner's sharing of their stories as they are surprised by the autumn leaves blowing in the wind.
🚗 Discovery stage: İdil's journey into making music with musicians she admires, without scaring or stressing herself.
🎒 Lunchbox: Outputs from the box including a restaurant, a game, a book, and a concert.
🎶 Songs remind me of you: An auditory map from Ozan Sarohan to Lara Di Lara.
Other ways to follow us:
Instagram: @duendenewsletter
Twitter: @duende_______
To sacred torches shedding merciful light,
Taner