Welcome to Piccolo, a magazine interested in Children's and Young Adult Literature. 🏳️‍🌈 You might be a time traveler, pirate, fairy, magician, or mermaid. You don't have to say it—but your secret is safe with me.
I realized the world I was rooting for when I was growing up by this encounter: I was playing The Sims 2, I created two young female Sim's, a thought pops up in my mind as I define the family ties. Could it be possible that the two of them get married? Will the game allow me to choose two young women as each other's spouses? Click. It works. I'm so excited. This issue is, therefore, for that 9-year-old-Alara.
At this point, we undoubtedly have to value the right of imagination and representation. After close-reading the Heartstopper series, which was banned from being sold in Turkey for having LGBTI+ characters, we focus on a list that makes us go "I wish this was there when I was growing up." Of course, they are all queer.
Last week, we took a light look at the current status of queer children's books. Today we dive deep into both the comic and the Netflix adaptation of the Heartstopper series. İmran Gökçe Şahin hits us in the face by referring to the Ways of Seeing in reference with the colors used in the series and questions the existence of a queer utopia. I'm really excited for you to read it.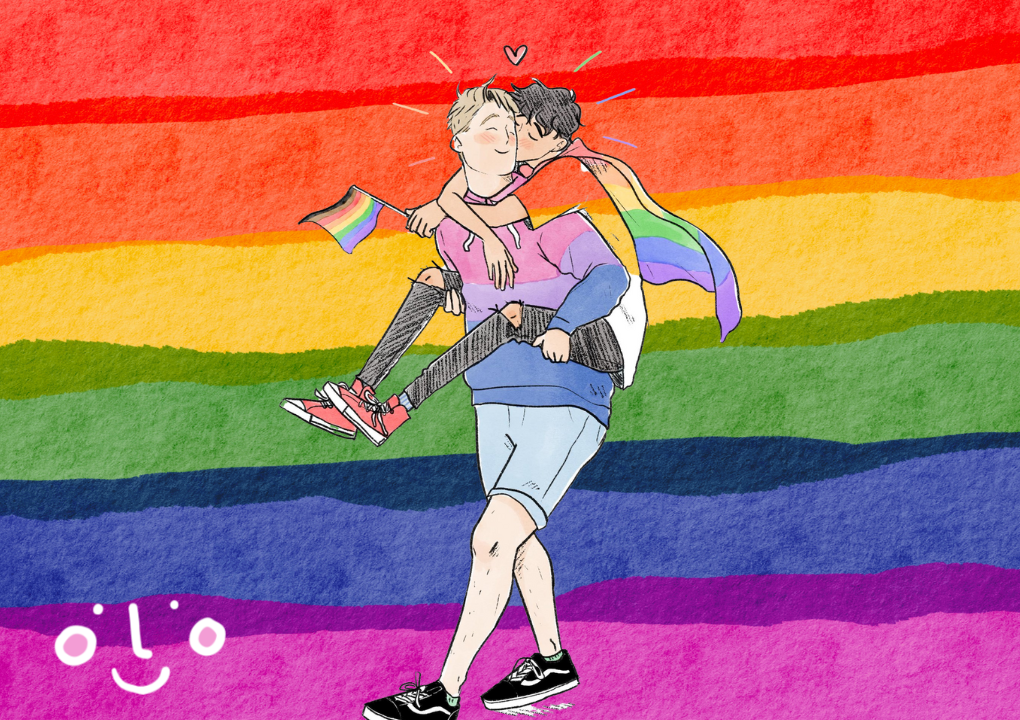 🧷 Illustration: Alice Oseman
---
🪩 You can follow Piccolo's Instagram account by clicking here.
Map of the issue:
🌈 Queer kids growing old: Heartstopper
🏴‍☠️ A list of queer things I wish I have known whilst growing up
🎨 Next week
Sometimes queer is equal to troublemaking,
Alara