Whether a new neighbourhood pub or a pop-up kitchen opening at your regular spot, in London, one is bound to come across a new dig daily. This can cross your trajectory by just taking a new path on your way back home, visiting a friend who moved into the adjacent street (seriously, no need to even change postcodes), entering a courtyard, looking up at a rooftop, or by simply not backing down from the plans you made a while back.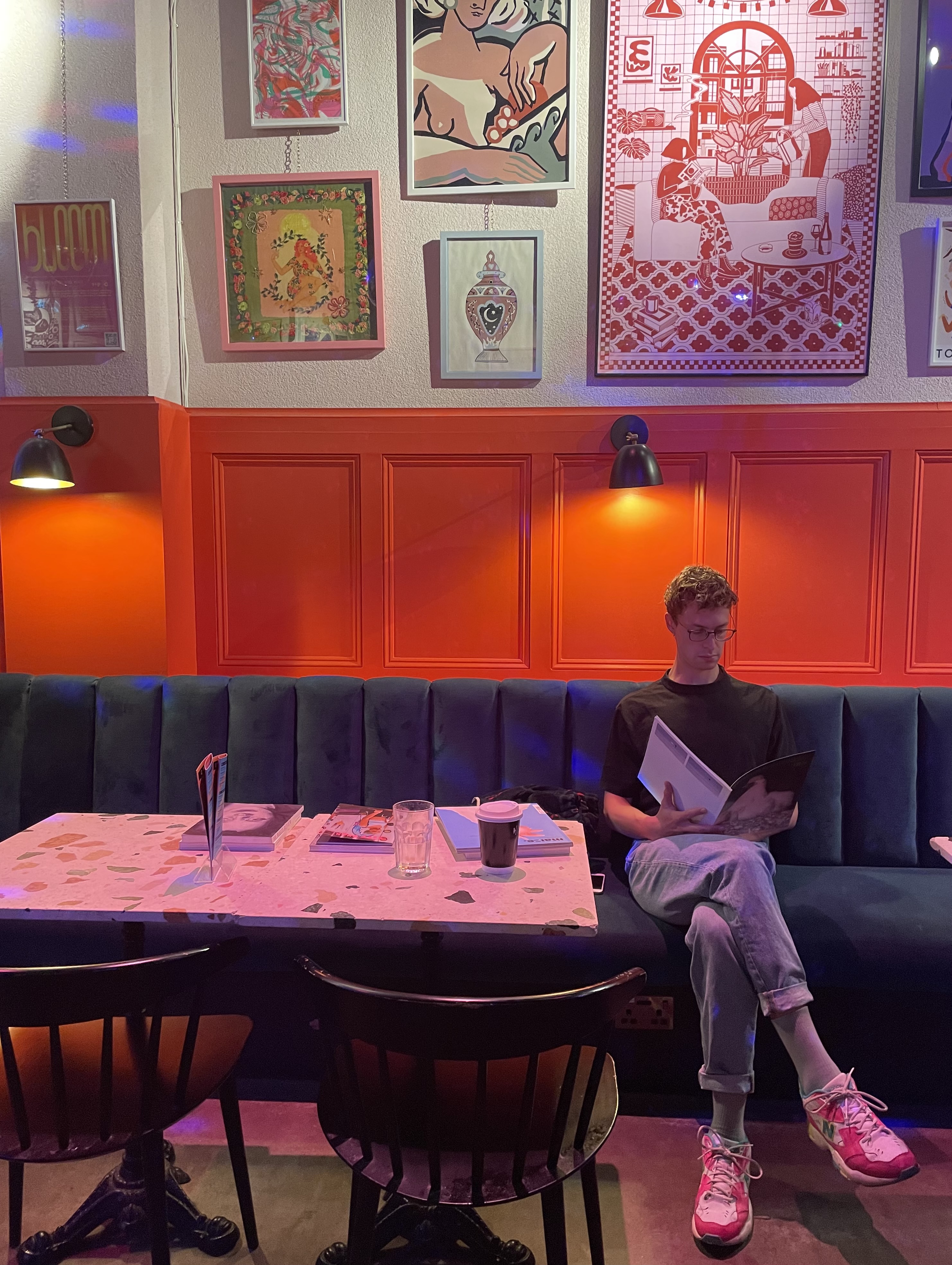 Last Sunday, Colours Hoxton, Stack Magazine Pay-what-you-can event
---
But mostly, the information is transferred from next-door tables, unconsciously listening to people talking on the buses, a curious mind (you can always count on us!) who is willing to stroll around London from south to north, east to far east, central and west in the search of that new listening bar just around the corner, who is already in the queue for a new street vendor; where is the wholesale of magazines, orange wines, ceramic plates, or whisky glasses.
The tune this week is Mammal Hands - Shift
Hazal
Aposto London
A weekly, practical zine to London for those who want to make this city their neighborhood. Every Tuesday.
In the ninth AKA "🐞Finders keepers" issue
Hopping (What's going on in London: Hand-picked and unmissable events): Shiinkai parties at Peckham; drum & bass night at the Ridley Road Market; comedy acts at Camden Town; music documentary film Festival all around town.
Water Cooler Talk (Local news that you need to know to survive or just to speak of): Additional budget to make Pride in London, more proud.
Finding (Somewhere we just discovered after living decades in London): Part furniture factory, part creative space.
An Arbitrary Guide (A subjective, opinionated guide): To first-timers vs. local hangouts of London.
• Additional budget to make pride more proud. London Mayor Sadig Khan announced that Pride in London will be given a 5-year funding agreement adding up to £625,000. London Pride came a long way since its first protest in 1972 to commemorate the 1969 Stonewall Riots Pride.
The money will also be used to create awards for LGBTQ+ achievements, set up a community advisory council, form an anti-racism plan, and establish better representation for the trans community.
Patchworks, Leyton
A community-driven local gem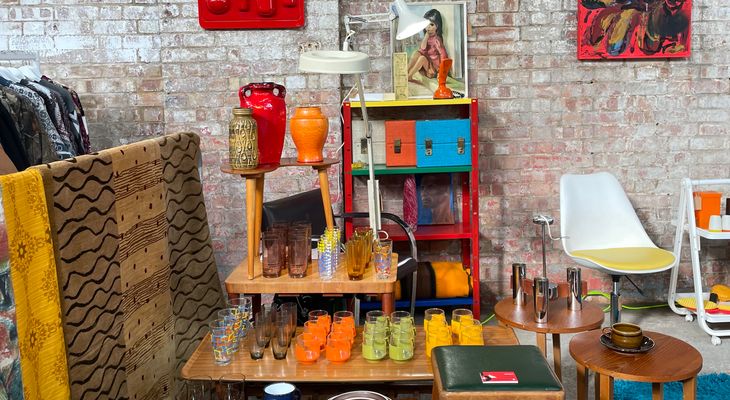 To some, me included, Saturdays, regardless of the previous night's outcome are for discoveries. The spectrum according to the energy and hangover levels might vary from a new town (Margate, Folkestone, Whitstable to name a few) to a canal side pub, from a new stall in a familiar market, to a route taken accompanied by foxes. Needless to say, my favourite activity is the discovery of a new neighbourhood.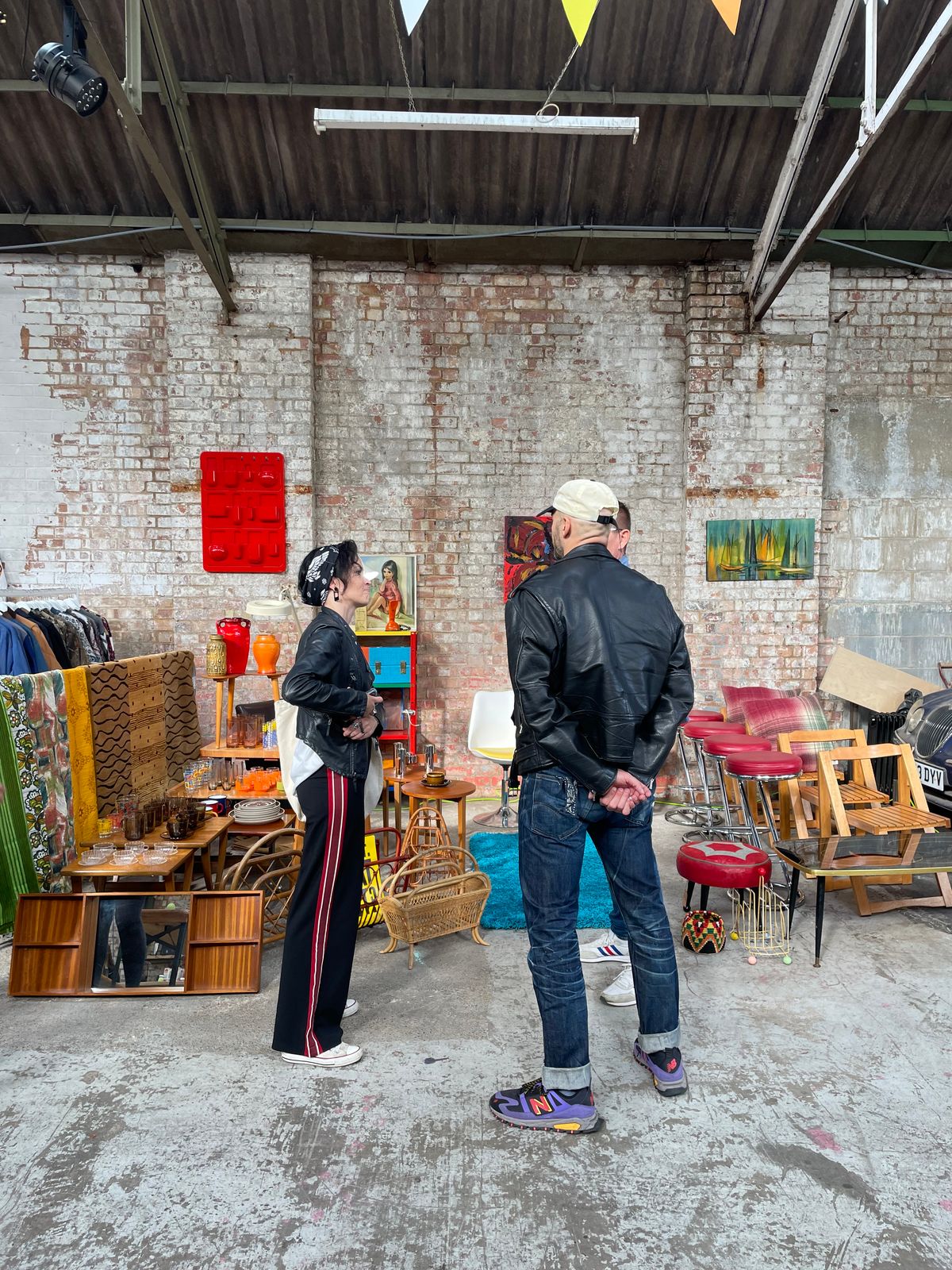 Patchworks, Leyton community space
---
With a 10:00 a.m. message flashing on my phone screen on a sunny October morning, I took the Jubilee line followed by route 158 to arrive in Leyton, for a flea market - I assumed. Instead, I found myself at Patchwork. Part furniture factory, part creative space. This community-driven venue with one of the best toasted vegan bagels I have ever tasted in London, has weekly workshops, markets, open mic nights, and gatherings for children. I'm going back on the 29 October for Culture + Street- Food Market. You can find your own reason to go on their website.
Hikâyeyi beğendiniz mi? Paylaşın.
A Local's advice
the 'must-taste's (restaurants, markets, stalls) in London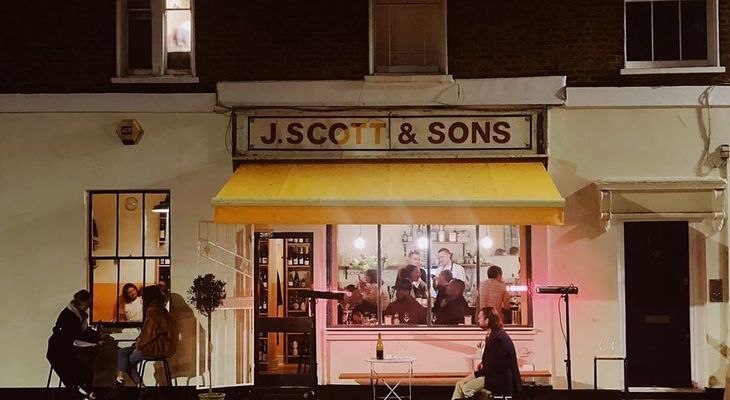 I think there are two guides that matter: the tourist's guide and the local's guide. If you are in town for the first time, there are 'must-have' food experiences. One is a pub with a strong menu. Either go for The Plimsoll where fourlegs are doing their residency. For quintessential and expertly done British food, book your spot in Anchor & Hope. Then hit an Ottolenghi, just to get what the big deal about this guy and sterilised Middle Eastern cuisine is. For a cheeky sausage roll try Dusty Knuckle's oily one early in the morning or get in line at The Ginger Pig at Borough Market. St. John is a must to see how the Modern European restaurant concept was forged amid the bones and cartridges of British swine. And then of course Dishoom, because you have to.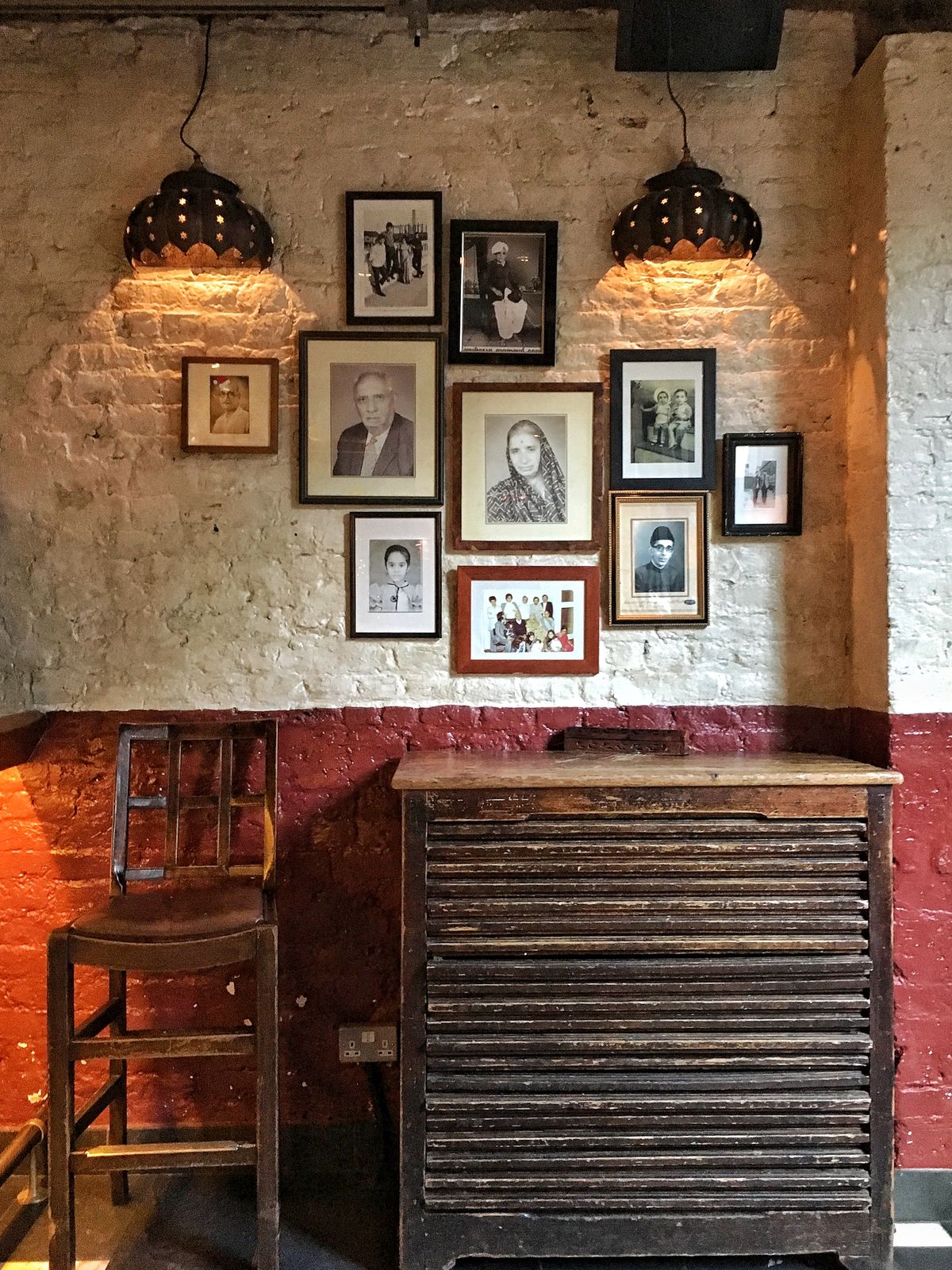 Dishoom, Shoreditch (also have King's Cross and Covent Garden branches)
---
And if you are local, discover a neighbourhood. It could be yours, it could be the opposite of yours. For Dalston-about try this: pastries at Brunswick East and Bake Street, a cheeky lahmacun at Bebek Baklava followed by a vibey coffee break in Ridley Road Social Club, grab your lunch at Rainbow Café and definitely book a dinner spot at The Little Duck, then do a mini wine crawl from Hector's to Weino Bib to dan's in that order. Maybe drop by the Red Hand for a final pint before hitting Jago or Dalston Jazz Bar to have unrestrained and sweaty fun.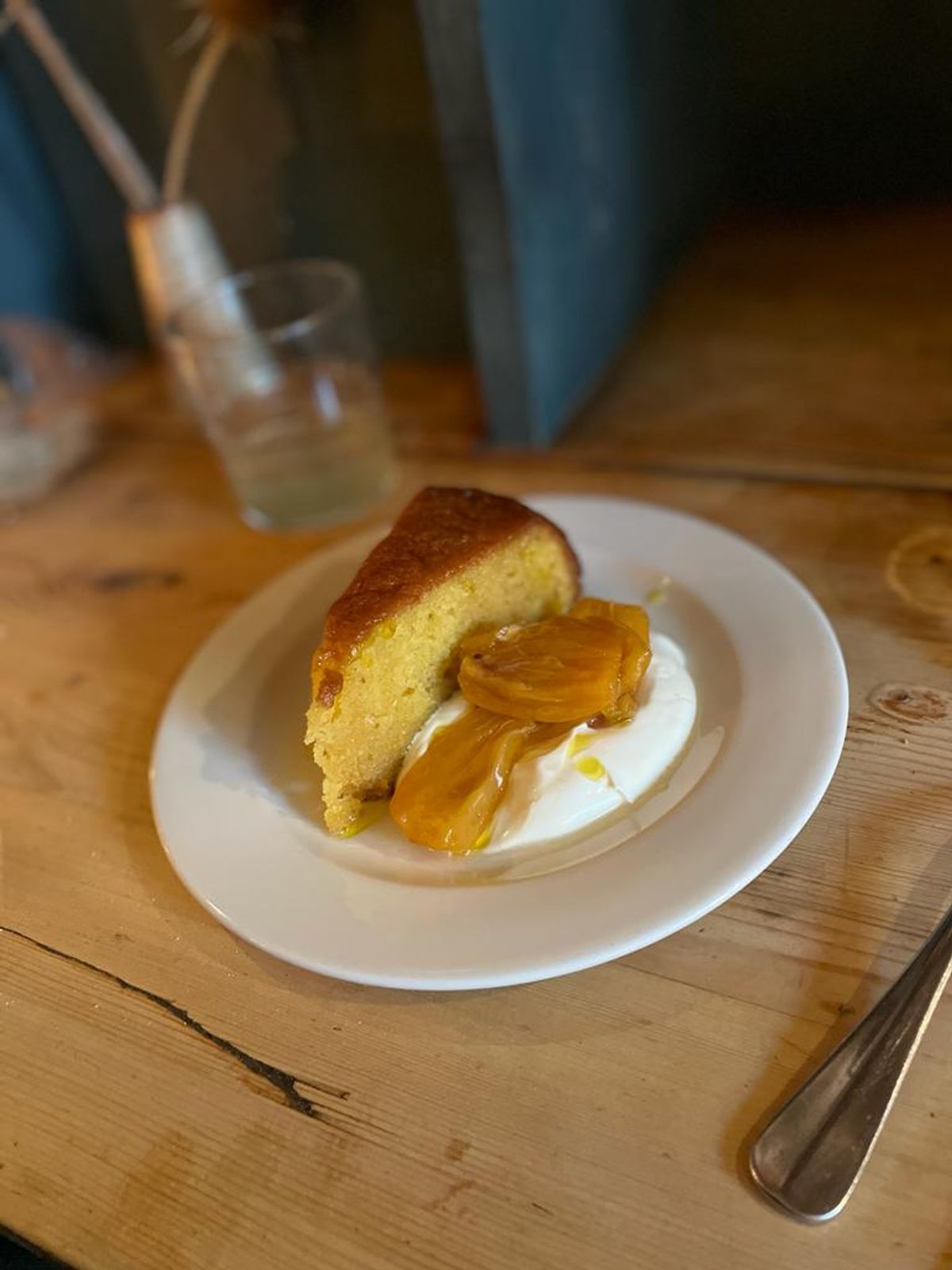 Cheeky dessert at The Little Duck
---
If it's a weeknight though, scratch all this. Have some tacos and cocktails at the Mexican cantine Corrochio's and then some more tacos and cocktails at Doña's. Alternatively, you can enjoy a jazzy event at Mu or Café Oto. For a late-night snack, Şömine offers great homey food including lentil soup or get hand-cut döner at Ali Baba.
Unfortunately, London is the worst global city when it comes to late-night eating. The imaginary part of this guide would be a good late-night spot. My dream is to see hot4u open a 10:00 p.m.- 6:00 a.m. shop dishing out koji fried chicken, bone marrow slurpies and magnums (both the wine and their magnum-looking ice cream).
Hikâyeyi beğendiniz mi? Paylaşın.
Dear Londoner, we would love to hear from you! E-mail us your questions or feedback at: [email protected] and DM us if you've heard a rumor about a day rave, where the party is going on after 2.00 a.m., or where the queue leads to the best street vendor.
Love only grows by sharing. So please share Aposto London with your fellow urbanites.
If you would like us to tell your brand's story, reach out at: [email protected]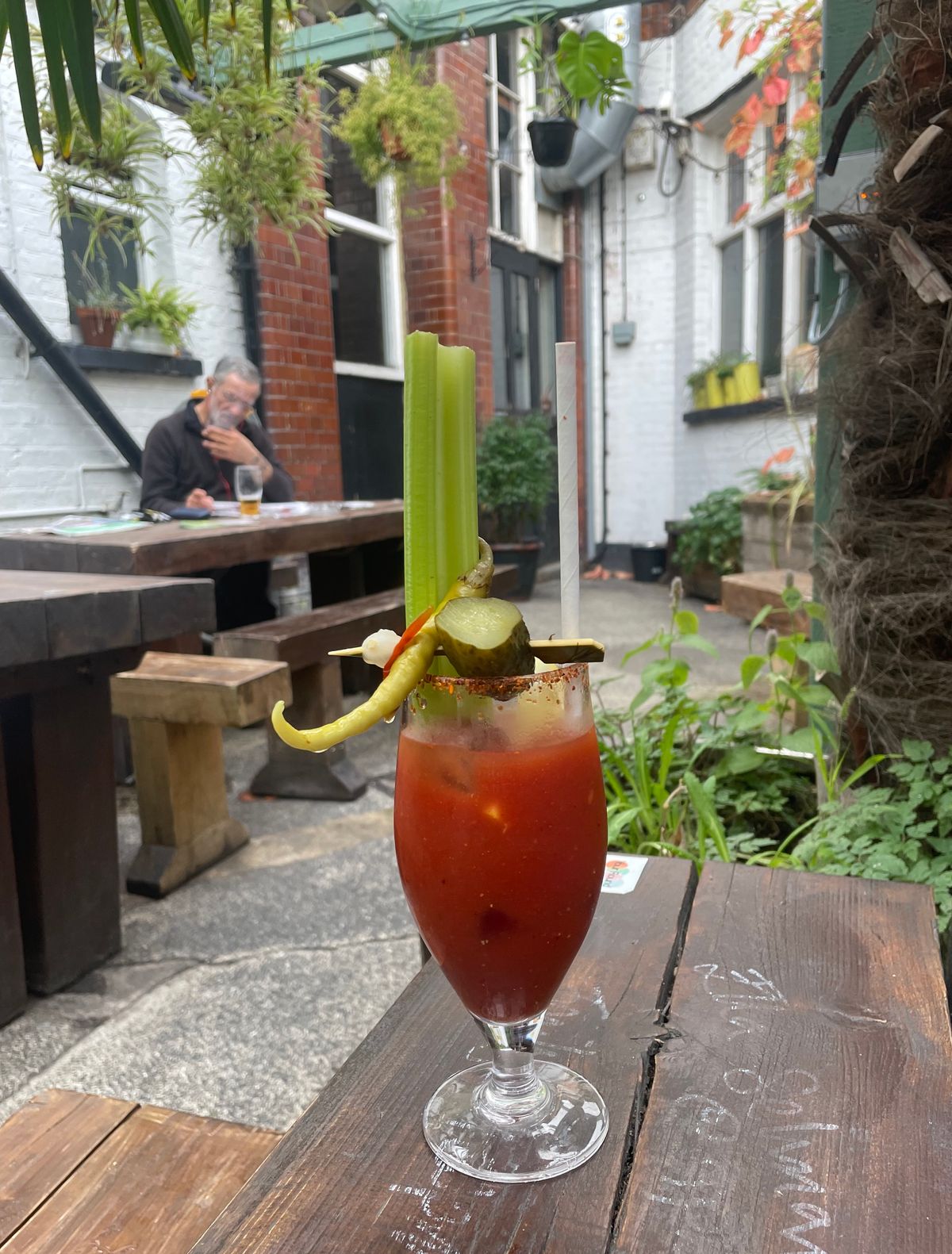 A well-deserved, well-pickled bloody mary at Adam & Eve, Homerton.
---
If you are a bloody mary connoisseur, and you know where they use horseradish, Guinness or kimchi to flavour the tomato juice, please let us know: @aposto.london so we can have a taste next weekend.