Welcome to Piccolo, a magazine interested in Children's and Young Adult Literature. You might be a time traveler, pirate, fairy, magician, or mermaid. You don't have to say it—but your secret is safe with me.
Today, we welcome the story of Istanbul Toy Museum and Sunay Akın with the newest book in the Kara Karga Soruyor series. Afterwards, during my visit to the museum in the past weeks, we set off to the universe of IOM's Deputy Director Aslı Nuhoğlu, who reflects the magic of the museum with her words, and learn the intricacies of the dialogue between adults and children during the curation. At the end of today's issue, we take a look at Piccolo's suggestions and list the nostalgic cartoons that those born in the 1990s will recognize as they see it.
[In the museum] one of the first editions of Antoine de Saint-Exupéry's book The Little Prince and the first toy of The Little Prince ever produced can be found; you also can see the toys of The Wizard of Oz, Snow White and the Seven Dwarfs, and Don Quixote.
Swipe up or scroll down the page if we're interested and we'll be there.
🏰 Somewhere else to meet: You can follow Piccolo's Instagram account by clicking here.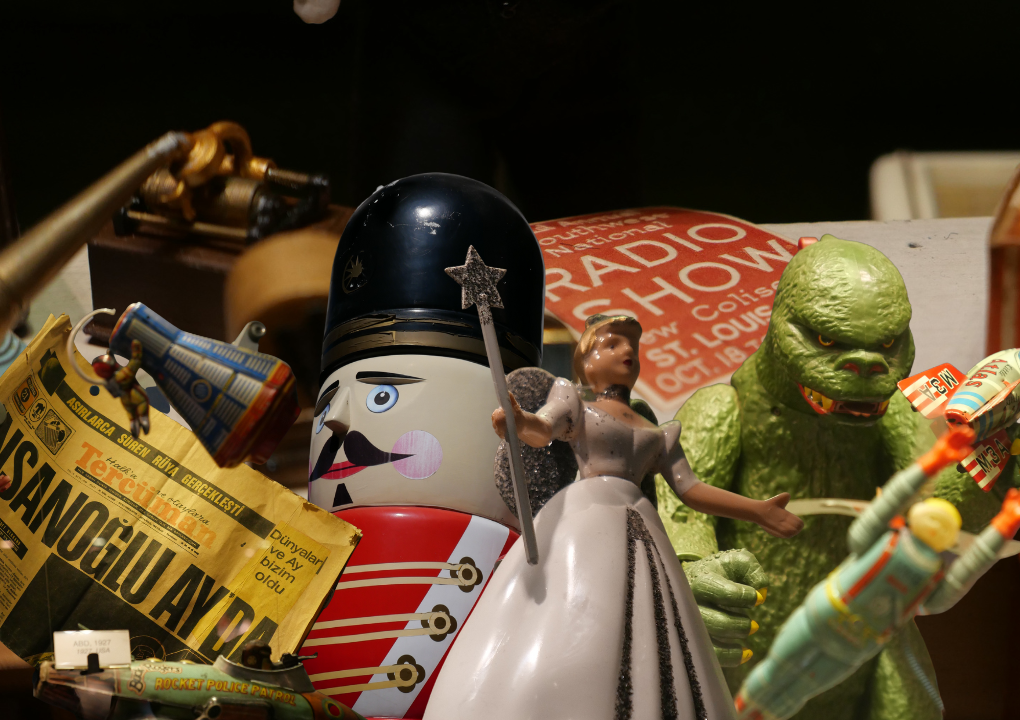 🦕 Istanbul Toy Museum
🦖 Photographs and collage work: Alara Demirel
---
Roadmap of the issue:
🪀 Scavenger Hunt #5: Toy historian Aslı Nuhoğlu
🚂 List from Second Star to the Right: Cartoons that will make you feel nostalgic
🪁 What's up for the next week?
From the Second Star to the Right,
Alara
KALM after the storm
KALM candles
We all have our rough days, and we look forward to spending some me-time on a cozy couch, don't we?
Produced from non-polluting materials, KALM's scented candles are the perfect companion for the precious time we spare for ourselves.
KALM's handmade candles are made out of soy wax instead of traditional paraffin, and they do not contain any harmful material for children, pets, or the environment.
To find out more about KALM's nature-inspared PEDRA collection, you may visit this link.