Just after the Gezi park protests, Beyoğlu and its surroundings are deserted. Fewer people are walking their dogs in the parks or stopping to chat while children play. Security codes have been placed on the once wide-open doors of apartment blocks; couriers carry the packages of recipients who have been unreachable for several days in their bags. The dominant voice in the neighborhood is the one rising from the intercom from invisible faces: "Who is it?"
Those who were once the focal point of paparazzi lenses have put a ferry and a sea's distance between them and the neighborhood. Now they look across from the other side, as villagers from Modalı, Caddeli; Albanian, Kadı, Bebe, and Zekeriyaköy.
But not everyone. Some do not want to leave the ranks, the memories, the epicenter. They move one stop away from Beyoğlu, to the side where the announcement of Osmanbey is heard on the metro. Most of them don't know each other yet. They come to Kurtuluş on separate slopes, on different buses, and across disparate borders. They are part of a community separated by walls but united by conversations in front of the door.
"My story of moving to Kurtuluş is also the story of changing my life," Utku (Güven) begins.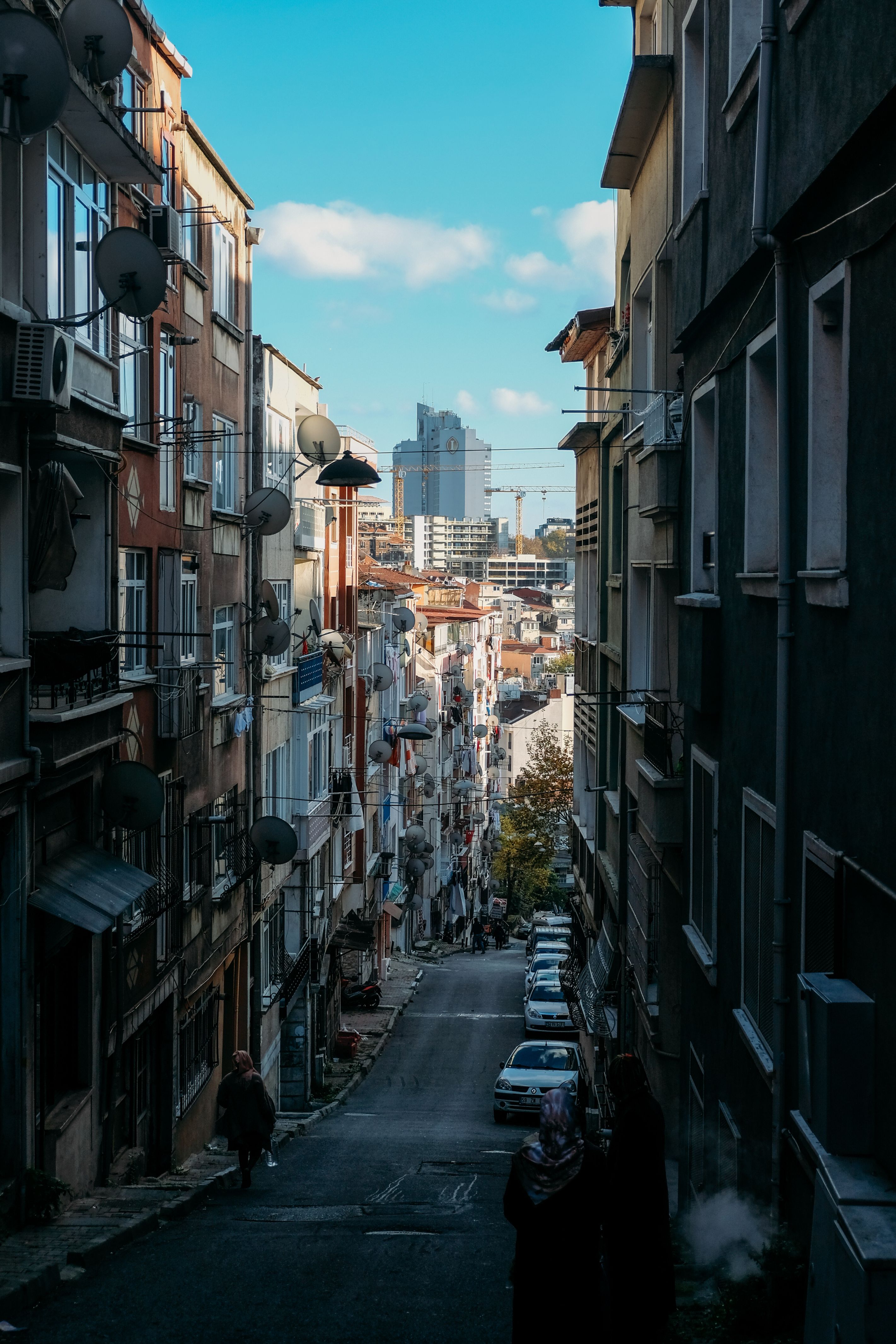 A journey to Kurtuluş
---
TABLE OF CONTENTS:
HOOD: Utku (Güven) and I are in Istanbul's most cosmopolitan neighborhood, where there are African churches in apartments and pop-up Mongolian karaoke nights that are frequented by the queer community.
I'M A REGULAR: Where you can open your book and spend the whole day; the nights that end at the pilavcı at the beginning of Bilezikçi Street.
STOP BY: Mezme means "from us" in Armenian. Of course, "from us" here does not only refer to appetizers belonging to the Armenian community or culture.
HAUNT: One of the addresses where you can buy natural products suitable for the spirit of Kurtuluş: Gurmedenal.
Follow us,