Is it a post code; streets following one after the other until one belongs to another district; arterial road or High, King, main avenue that defines a neighbourhood or is a quarter characterised by the feeling of belonging, by a local shopkeeper who would offer you a morning coffee even tough you forgot your credit cards at home (and for some reason watch or phone, no online system is working at that moment). Is a neigbourhood a series of concrete constructions juxtaposed or is it backyards linking them together, an apple tree prolonging its branches into the adjacent garden. Is it where we are born or where we choose to rejuvenate; is it tangible or a sense of kinship?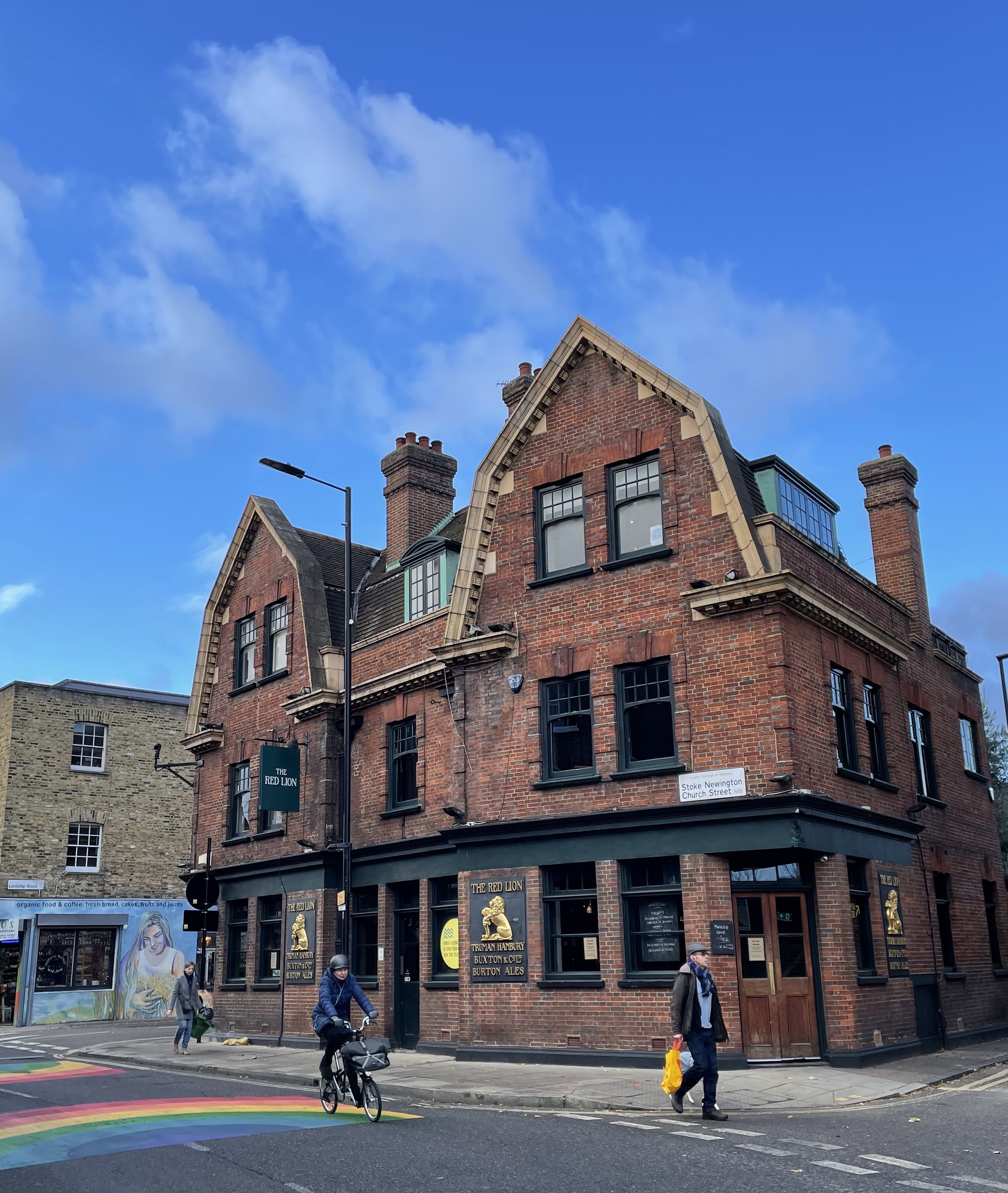 Place: Church Street
Time: Just another Sunday

---
This week we are walking around Stoke Newington, as the denizens would call 'Stokey'. The sound is multiple languages jammed into a commune. The smell is wakame tangled up in cardamom. There is no question in mind, just the taste of cumin and cinnamon buns.
The tune is Cinematic Orchestra - To Build a Home
Hazal
Aposto London
A weekly, practical zine to London for those who want to make this city their neighborhood. Every Tuesday.
In the tenth AKA "Let's meet at N16" issue
Hopping (What's going on in London: Hand-picked and unmissable events): This week Big Limbo Presents jazz & afrobeat sounds at Stokey; M.K. Čiurlionis is in Between Worlds at Dulwich; Film Africa is on the screens all around London.
Water Cooler Talk (Local news that you need to know to survive or just to speak of): Is London getting trams?
An Arbitrary Guide (A subjective, opionated guide): to N16, AKA Stoke Newington, like East Londoners would call it Stokey.
• London is getting trams? From next year, route 358 in south London (Crystal Palace to Orpington) tram-buses, called ieTram will be in operation, 21 of them to be exact. This ieTrams are electric and emission-free, another project to make London greener.
Design of ieTram
---
They are not exactly trams because they will be running on the road. The emission-free vehicles will combine the accessibility of a tram with the convenience of a bus. It's shaped like a tram carriage, with a high roofline, and large windows but runs on the road, with features like covered wheels to make it safer for cyclists and pedestrians.
'STOKEY', STOKE NEWINGTON
An Arbitrary Guide to one of our favorite neighbourhoods in London, Stokey as it's called in vernacular.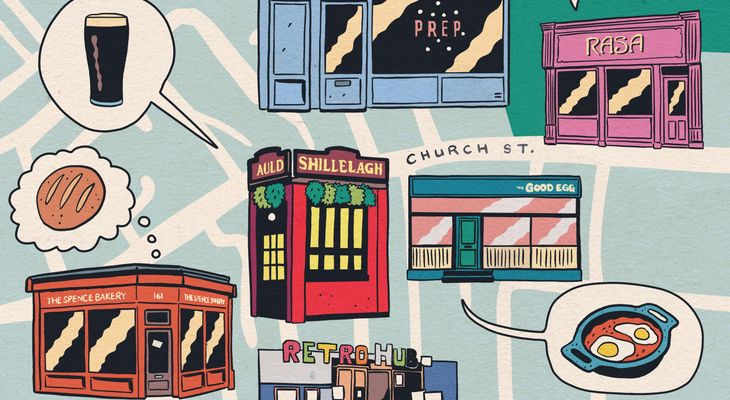 Take a walk: Japanese tapas, Tel Aviv breakfast places, Indian restaurants, and Italian pizzerias will catch your attention. Many of the cafes on this street are owned by Turkish people, and they sell spices, and vegan and organic products that you can't find in the big chains.
Stokey is a place where you can find almost all world cultures. This gives the neighbourhood the feeling of togetherness. That's why shops like Know & Love, selling artisanal products of local designers are opening; The Axe's owner buys almond croissants and bread from Spence Bakery; Magda and Lyla at Cafe Z do not go home after work without stopping by White Hart. Income and expenditure are balanced within the neighbourhood. Shall we start our stroll?
Brekky at Spence Bakery: You look at the queue in front of you. You count 28 people. Actually, it's a short one. You got here just in time. The only thought going through your mind at the moment: I hope no one wants the strawberry hazelnut muffins, and that the cinnamon buns don't have many takers today.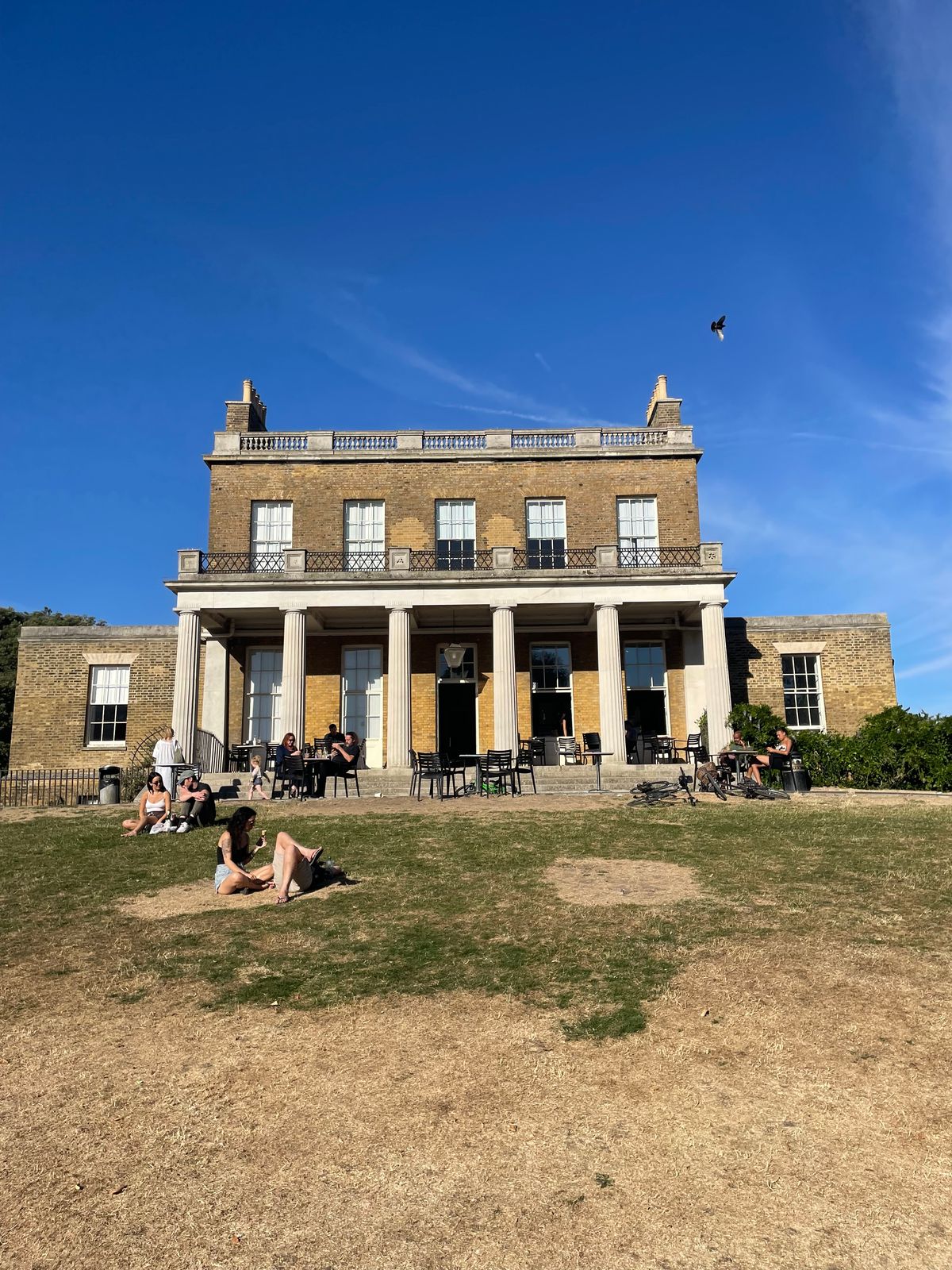 Clissold Park, Stoke Newington

---
Rasa's curry: If someone claims to know the best Indian restaurant in London, they are probably talking about Dishoom. But if you ask a London veteran for idiosyncratic Indian flavours, they will recommend Rasa, a local gem specific to the Karela region. Start your journey with lentil chips papadom, next order is curry. At Rasa, tolerance to spiciness is required.
Shop local, wear global: Hub, a shop that works with local and artisan designers, is the first store that comes to mind when you look for sweaters and trousers; at Nook, you will ask 'what is that smell?' as soon as you open the door. Soaps, candles, baskets, rings, and children's toys are spread around the shelves. At Search & Rescue, throws are like paintings on sofas. Retro Hub NO16 is where you look for period furniture; a desk, a mirror, or a drawer. It is possible to bargain down the prices written on the furniture when you pay cash.
Rude & Everyday Sunshine: Coffee, posters, illustrations. Rude & Everyday Sunshine, is where this trio resides. The team behind the shop works for organisations such as London Transport System, The Guardian, and Amnesty. It is a stop for those who want to make a statement on their walls.
Crack open a book and spend the whole day at Cafe Z: A place where the staff knows your habits after you have been there a few times, where you feel like you are in a common workspace because of the number of laptops opened. Since 2002, Cafe Z has managed to be a nucleus where the neighbourhood matters are discussed, where you stop by after jogging at 7:00 p.m., and where parents meet after school pick up.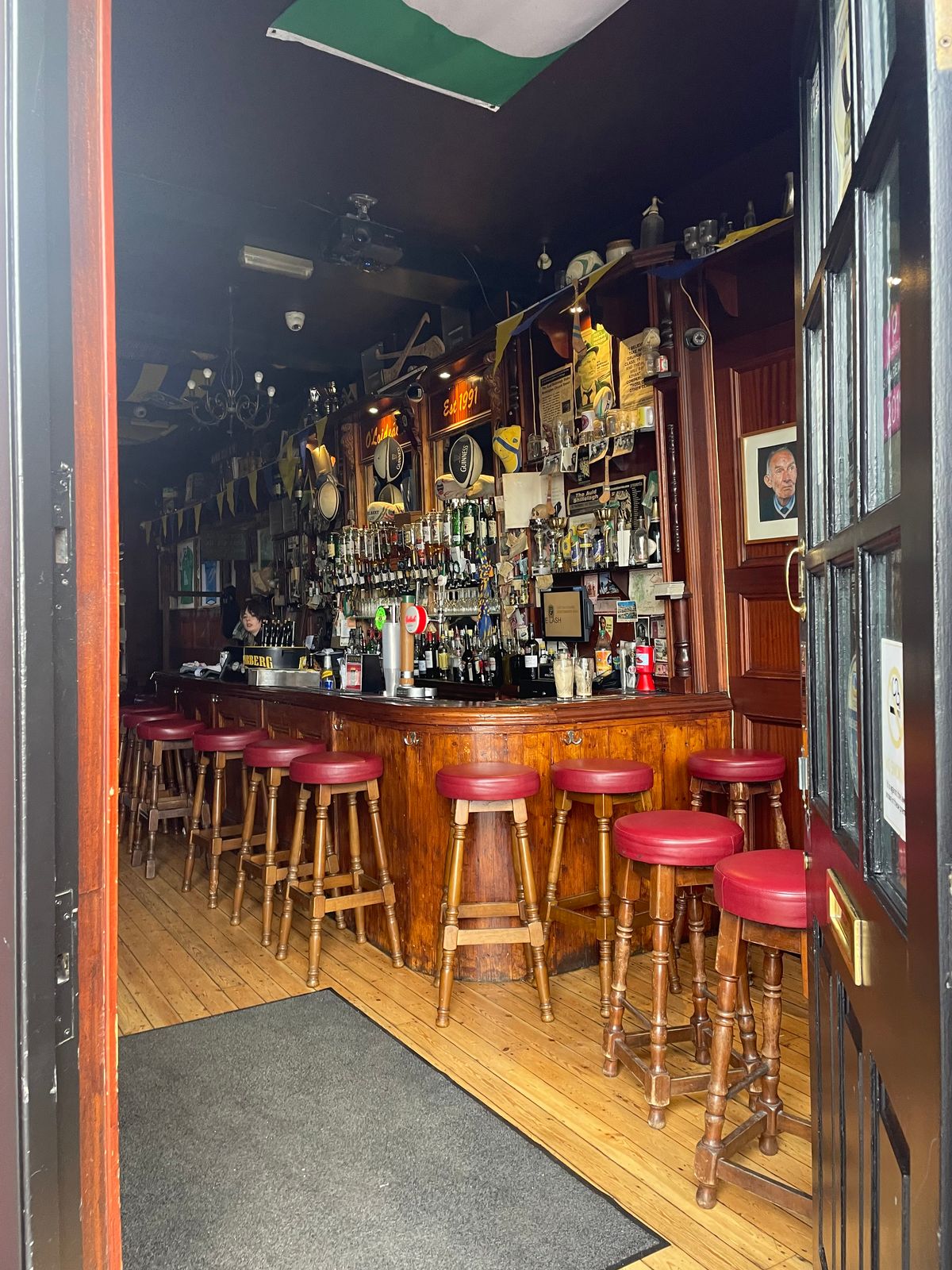 The Auld Shillelagh Irish Pub
---
For a Sunday roast, Londeborough Pub: When you think of roast, don't immediately think of animal parts. Delicious options such as chestnuts and legumes, grains and red fruits are served with potatoes. Londeborough Pub is the treasured place for Sunday gatherings in Stokey. Don't be surprised if you get involved in a backgammon tournament going on at the next table.
It's pub o'clock! It's 3:00 p.m., you can notice Zoom meetings going on. We are at The Axe. It's not because we want to drink an IPA but because pubs are placid at that time. Whether you are watching a film or writing, usually it's empty until 5:00 p.m. By then people appear sporadically on the bar stool. Bread from Spence Bakery, vegetables and fruits from Natures Choice, beers from the tap, and wines from small vineyards keep us company.
Let's remember what a pub is: a public house. In other words, the meeting place of people. So we must keep maneuvering around in order to meet locals. According to a rumour and comments on the internet, the best Guinness beer in London is at The Auld Shillelagh Irish Pub. We had a pint. The next stop is Doña for late-night live music, cabaret or spoken word accompanied by Mezcal.
Hikâyeyi beğendiniz mi? Paylaşın.
Dear Londoner, we would love to hear from you! Email us your questions or feedback at: [email protected] and DM us if you've heard a rumor about a day rave, where the party is going on after 2.00 a.m., or where the queue heads to the best street vendor.
Love only grows by sharing. So please share Aposto London with your fellow urbanites.
If you would like us to tell your brand's story, reach out at: [email protected]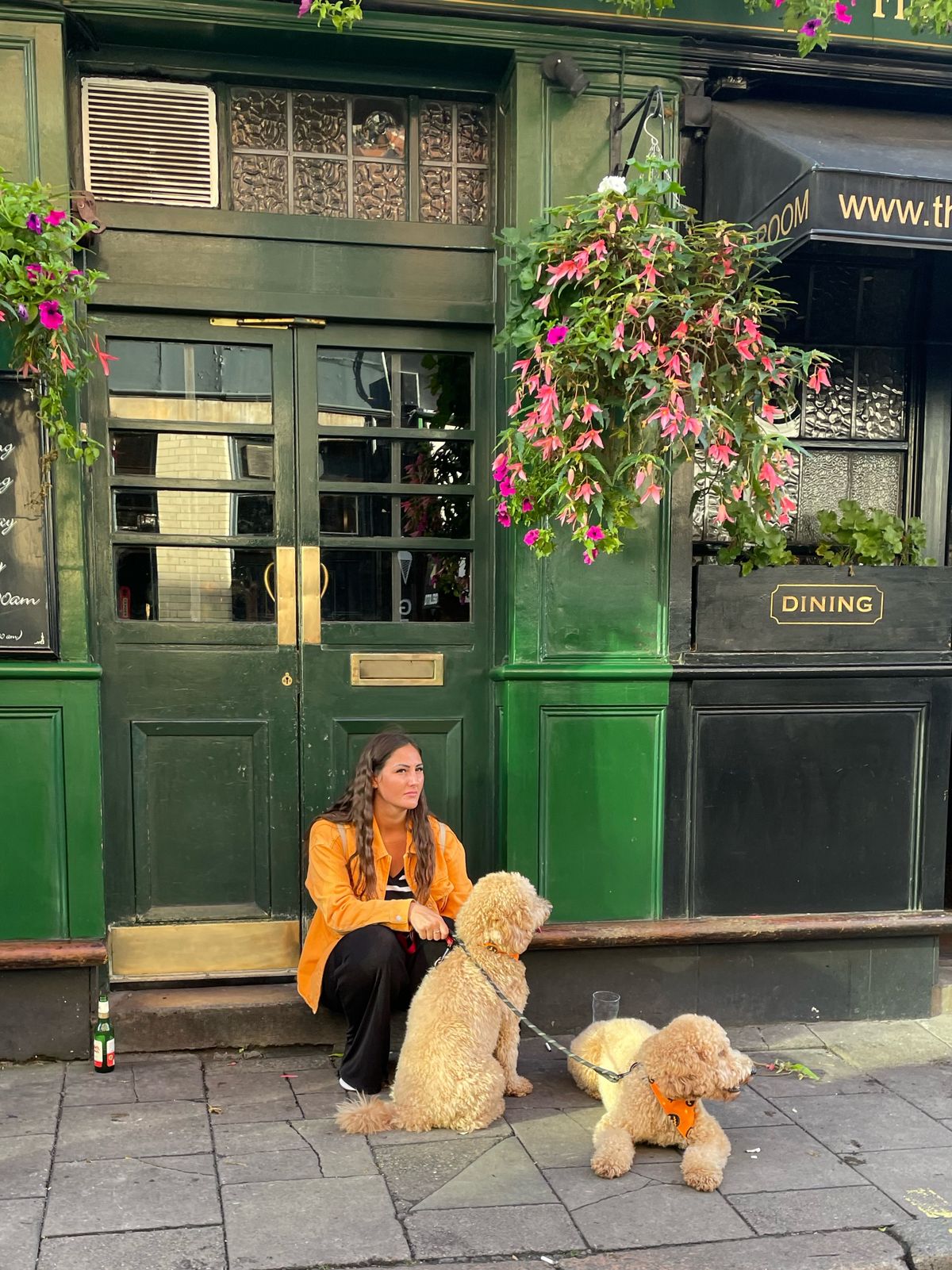 Borough Market, Sunday mood
---
Sundays are for walking around and discovering local markets. This week we got some dosa at Horn OK Please, Borough Market Kitchen and walked to Maltby Street Market to have a look at Provision store. Any recommendations for next week? Let us know @aposto.london.