Hello there old friend! Today Piccolo takes a closer look at the tale which tells about companionship as well as how productivity has been affecting us.
As the friendly editor of the neighborhood, I'm pretty excited that Leila and the Robot made me go "This happens because we internalize the Protestant ethic!" after my undergraduate years are over; I am also happy to talk about a book that I read through swiping from my smartphone—technology, right?
📒 A new channel is upon us: Now we have a space where we get to know the producers in the field of Children and Young Adults closely. The Creator's Guide begins its publication life with Berna Kahraman and Nihan Yeşil, the creators of Leila and the Robot.
🔩 A channel that is not new, but transforming in itself: Last week, we said that we will dig into the feelings of nostalgia for the first time. That channel now is now called Next Stop. However, Time Machine will give us all the nostalgic feelings. As all we'll be discussing is robots this week, we'll begin by remembering the 2005 animation Robots.
Swipe up or scroll down the page if you're interested enough and we'll be there.
🏰 Somewhere else to meet: You can follow Piccolo's Instagram account by clicking here.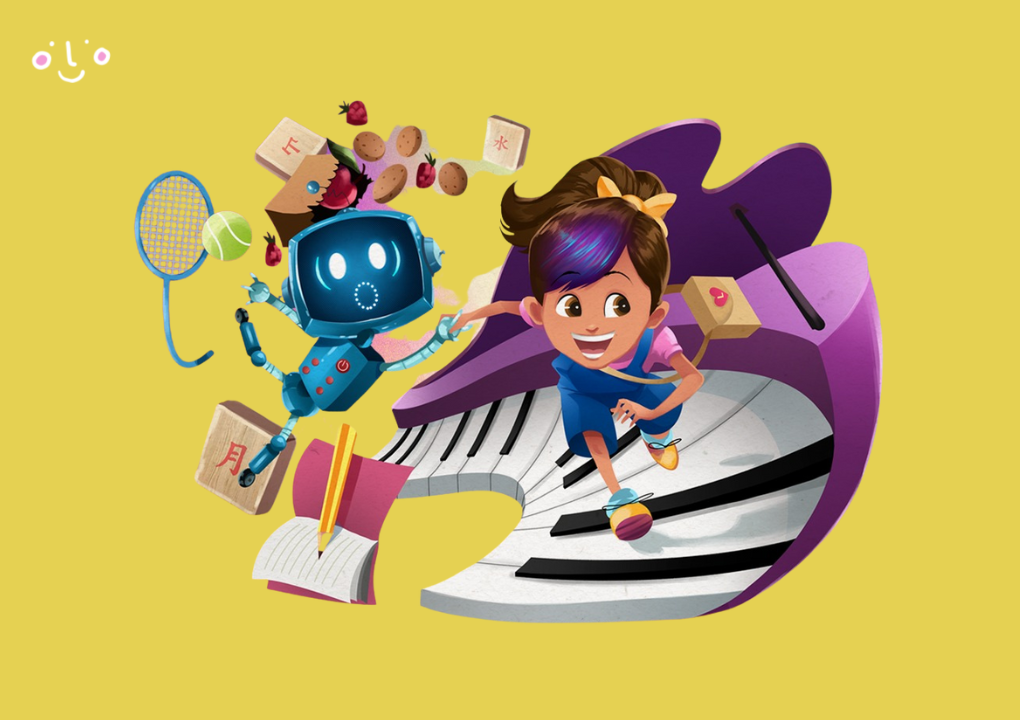 🔩 Leila and the Robot
⚙️ Illustration: Doodlenerve
---
Map of the issue:
🤖 Leila and the Robot: The story of today's obsession with productivity and friendship with a robot
📒 The Creator's Guide #1: Berna Kahraman and Nihan Yeşil
🔩 Robots (2005)
🎃 What's up for next week?: Halloween
From the Second Star to the Right,
Alara
A new perspective in publishing: Kidly
Presenting today's stories for today's children and a gamified reading experience. Let's take a closer look at Kidly.
Kidly is a library of illustrated and read-aloud stories that helps preschoolers and primary school children spend quality screen time.
Kidly library, today's values, and gamification
Kidly Originals stories, created by the in-house content team, make up most of the library. At the same time, digital versions of popular children's books are also available in the Kidly library. All Kidly stories are carefully selected and reviewed by psychological counselors. Reflecting today's values, there are stories on many valuable topics, such as gender equality, mindfulness, yoga, philosophy, science, art, and animal rights. A gamified reading experience makes reading even more fun! Children earn badges and characters as they read, which in turn motivates them to read more and regularly.
You can download the app via this link to read and listen to Kidly stories.