Between 17 September and 20 November, we stroll around Balat, Çemberlitaş, Sıraselviler, Tophane, Yeldeğirmeni, and Zeytinburnu for the 17th Istanbul Biennial. This year's Biennial takes its inspiration from compost, a natural fertilisation method in which many different organic wastes are brought together and decomposed. We stroll around these neighbourhoods one more time, but this time for the Biennial, we enter streets we frequent less, and peek through the doors of the buildings whose names we have just heard of. This time, we let our eyes roam over the city we are native of, like travellers. When our feet get tired, but not our minds, we catch our breath in a café where locals sit. It is the curiosity that makes our feet stand back up again. We feel homely and then unhomely again. We swing around the authentic and the cliché, the old and the new, the traditional and the modern, the nostalgic and the futuristic, between the black and the white of the six neighbourhoods where the 17th Istanbul Biennial is spread.
'Can the streets be audible and/or silent narrators of the neighbourhood at the same time?'. This question is on our minds as we traverse the streets again and again. We continue on our route through artisan and artist workshops, streets, parks, restaurants, shops, and cultural centres to better understand and read the neighbourhoods and become a participant in their everyday culture.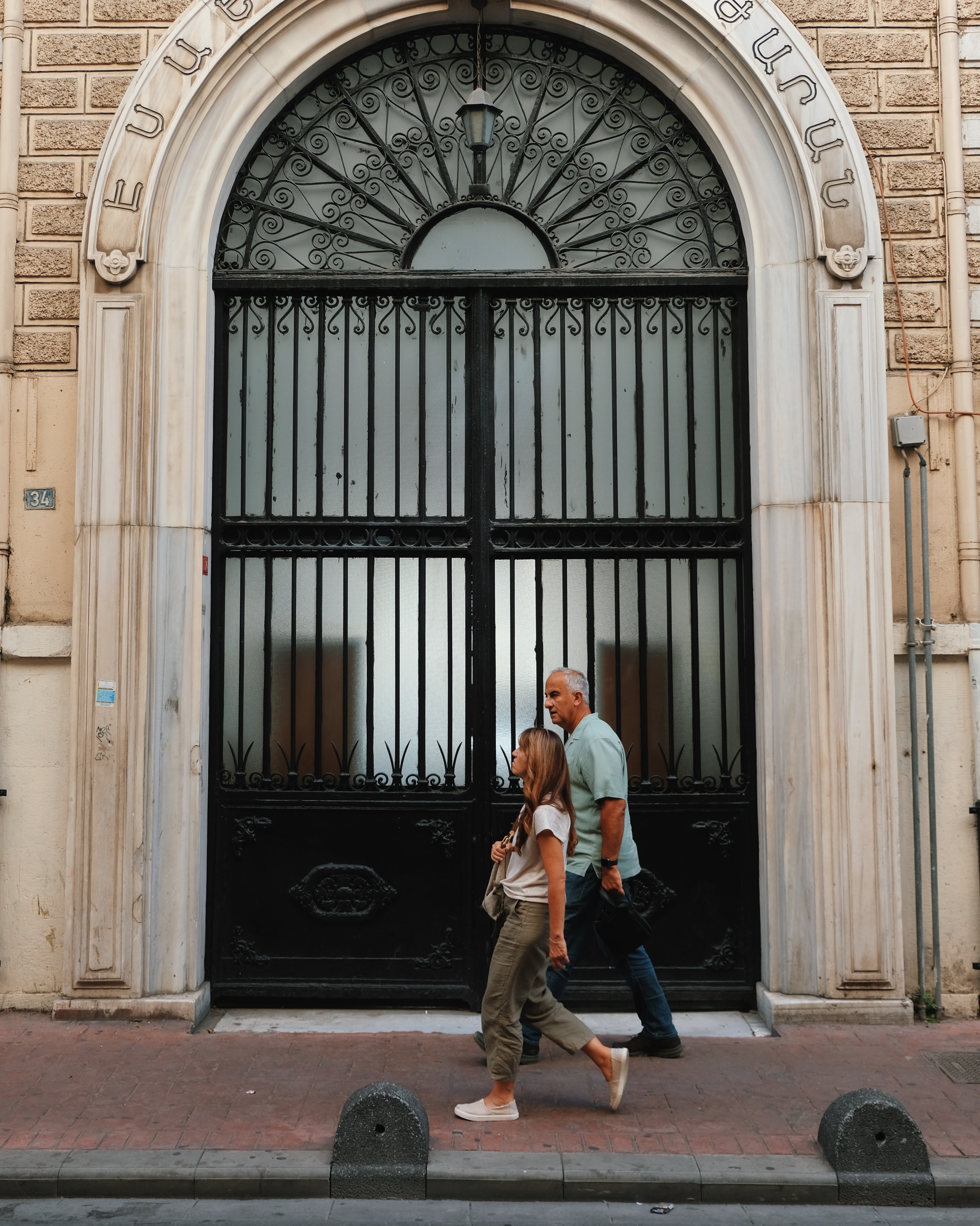 Sıraselviler streets and colossal doors
---
This week, we salute you from Sıraselviler. Yes, from that famous Sıraselviler Street, the connector of Taksim to Cihangir, the everyday host of thousands of people and dozens of cultural practices. Up in Sıraselviler, there is the park home to the trees that ignite the emotion of solidarity. Down in Sıraselviler, there is Cihangir and its people that resist the urban transformation.
Follow us,
Soli team
Sıraselviler route from Saha Studio to Geyik
We are in and around Sıraselviler. The neighbourhood that connects Taksim to Cihangir and that wears on the chaos and diversity of Istanbul. The neighbourhood that we read the transformation from its face.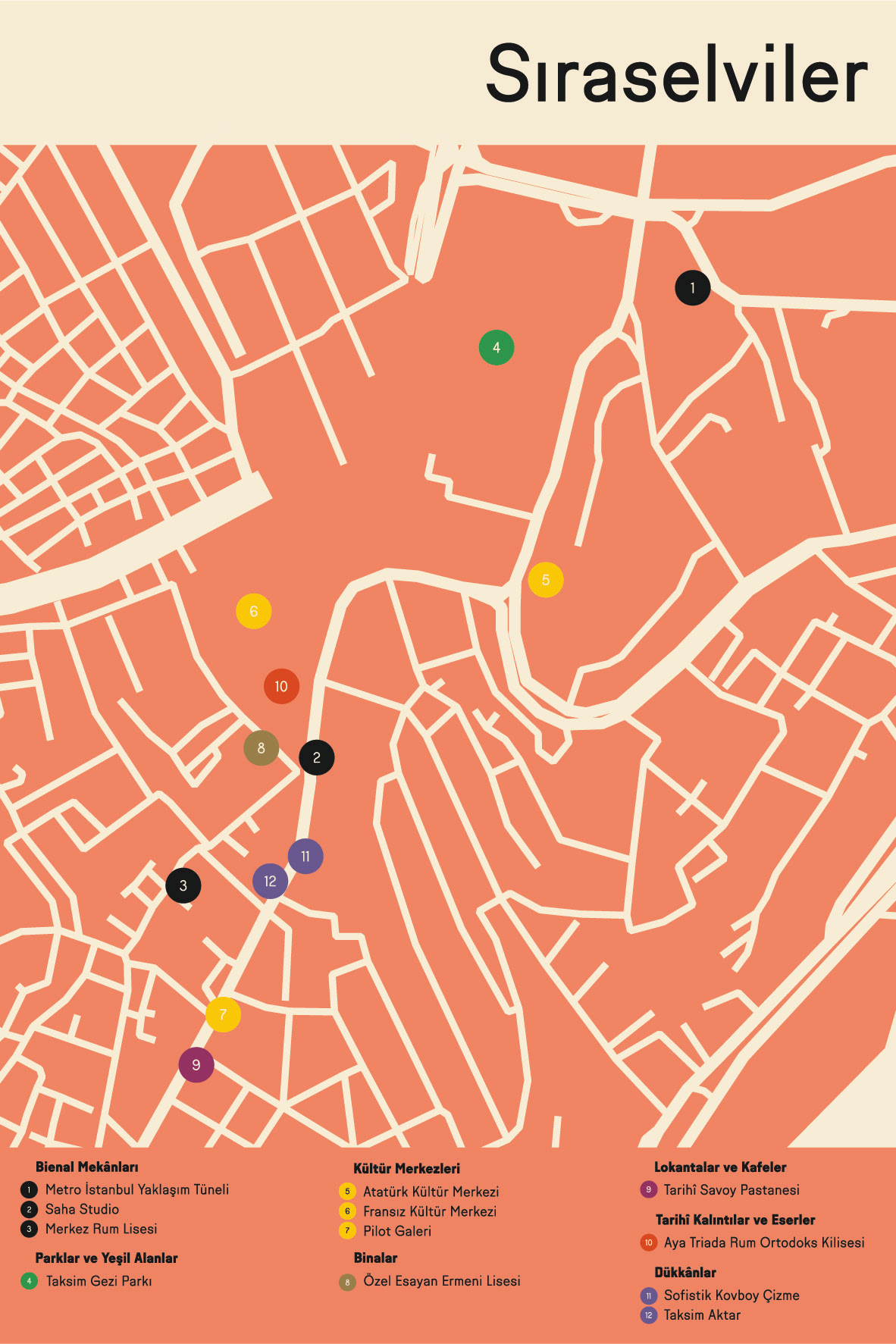 Biennial venues
SAHA Studio: Offering an engagement and production program for artists and curators, SAHA Studio is an initiative of the SAHA Association, which was formed to support the artistic production and development of artists, curators, and writers particularly working in the field of visual arts. SAHA Studio provides artists with workspace and curatorial support, as well as studio and venue to exhibit their work. Starting from 17 September, you can visit SAHA Studio between 12:00 a.m. and 07:00 p.m. on Wednesdays and Saturdays during the Biennial.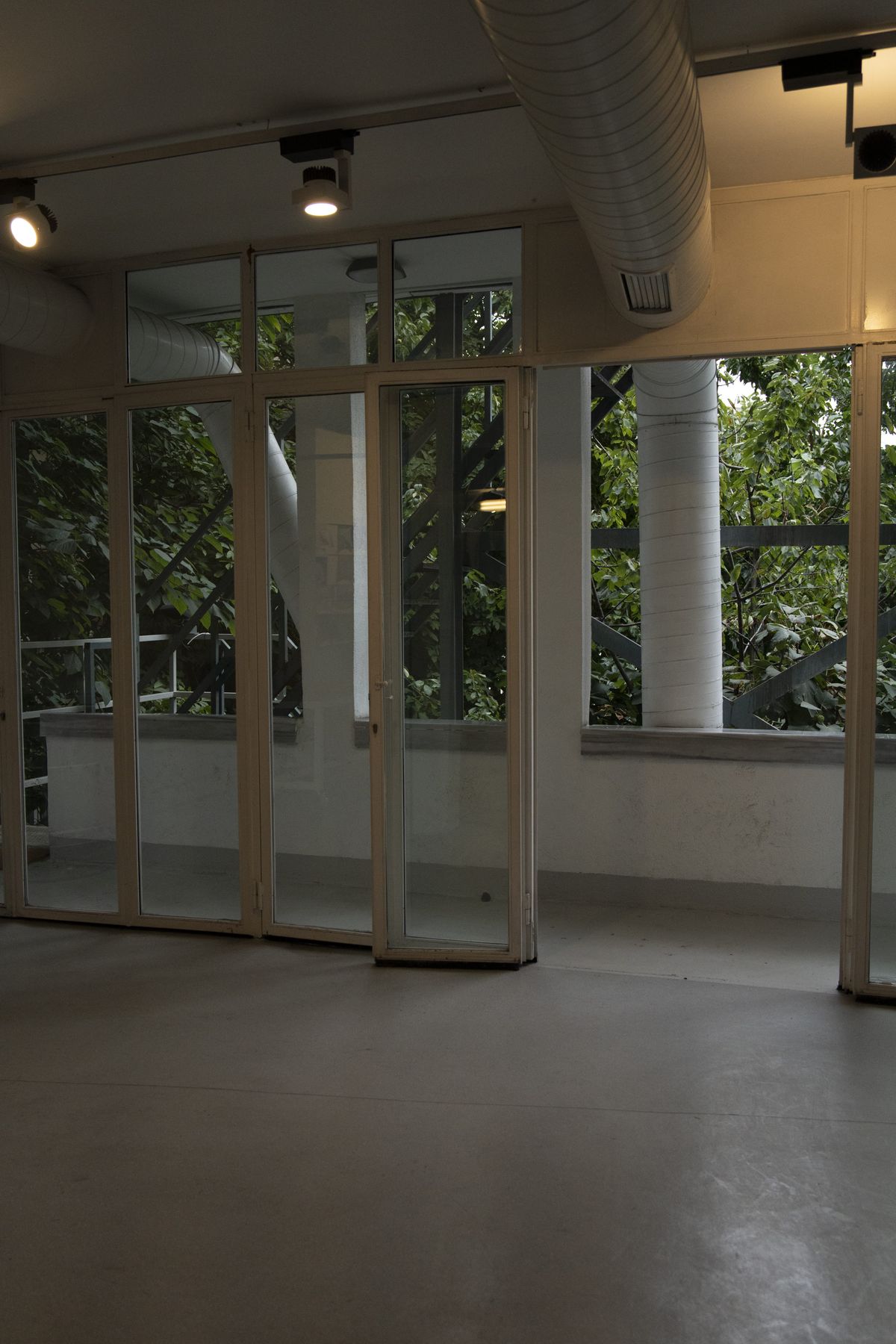 SAHA Studio
Photo: Kaan Walsh
---
Metro Istanbul Yaklaşım Tüneli: 'Approach tunnel' (yaklaşım tüneli) refers to the tunnels used for some specific works such as transporting materials to the underground construction site. The approach tunnel part of the M2 Yenikapı-Hacıosman Metro Line was one of them, in fact, and it was supposed to be closed when the construction was completed. However, the Istanbul Metropolitan Municipality reserved the tunnel to turn it into an exhibition venue and this year, the tunnel will be used as one of the biennial venues.
Central Greek High School for Girls: The high school, which was built by the architect Dimitrios Panayiotides at the end of the 19th century for school-age girls living in poverty to receive proper education, was closed down due to an insufficient number of students. The ground floor of the building, where the classrooms are preserved as they are with the tools and equipment inside, will welcome us as an exhibition venue during the 17th Istanbul Biennial, and the biennial will give us the opportunity to explore this building which is in sight on the outside but still hidden on the inside.
Cultural centres
Pilot Gallery: Converted from a former popular nightclub back in the 70s into a 700-square-metre art gallery, Pilot is a meeting point for contemporary art and artists beyond their time. You can visit one of Pilot's artists' exhibitions, that of Ali Miharbi, entitled 'Degrees of Freedom' until October 22.
French Cultural Centre: Also known as Institut Français de Turquie — Istanbul, is the meeting point for Taksim-Sıraselviler. The Centre, which is a tempting alternative for Istanbulites during film festivals, has its place on our agendas thanks to the film screenings, seminars, and concerts it offers. You will thank us if you check the event calendar prior to your visit.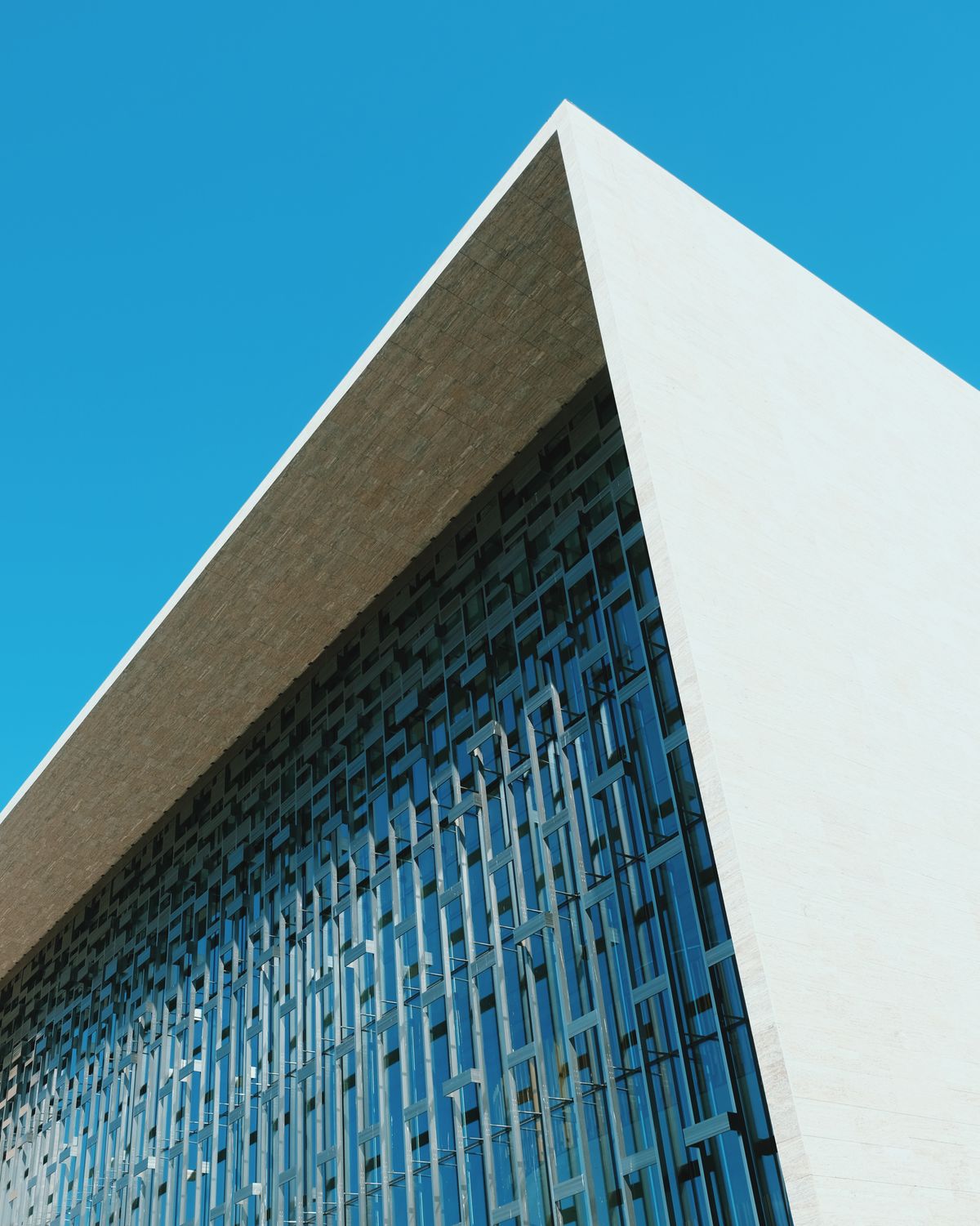 AKM
---
Atatürk Cultural Centre, AKA AKM: Every child who grew up in the 80s, 90s, and early 2000s has a memory of the old AKM. Maybe they went for their first concert, movie, biennale, or theatre there. Our childhood memories in our mind, we now meet with the new AKM: it opened its doors to Istanbulite art enthusiasts on 29 October, 2021 after a long period of restoration and it's ready to host cultural and artistic events in addition to its library, exhibition spaces, and studios.
Shops
Taksim Aktar AKA herbalist: Taksim Aktar that resists the hotels, fast-food restaurants, lately emerged touristic nightclubs, and the changing face of Sıraselviler, has kept up with today's aesthetics and been embellished a little but it's still an essential stopover if you want to have nostalgic feelings about herbalists and to buy chamomile tea, natural hair care oils, some spice mixes you haven't encountered before.
Sofistik Kovboy Çizme AKA bootmaker: This is perhaps the most distingué shop of Sıraselviler. For as long as we remember, we can't pass by without looking at the window of this shop. If you're looking for handmade cowboy boots in Istanbul or want to be inspired by colours and designs, don't just look at the window, go inside.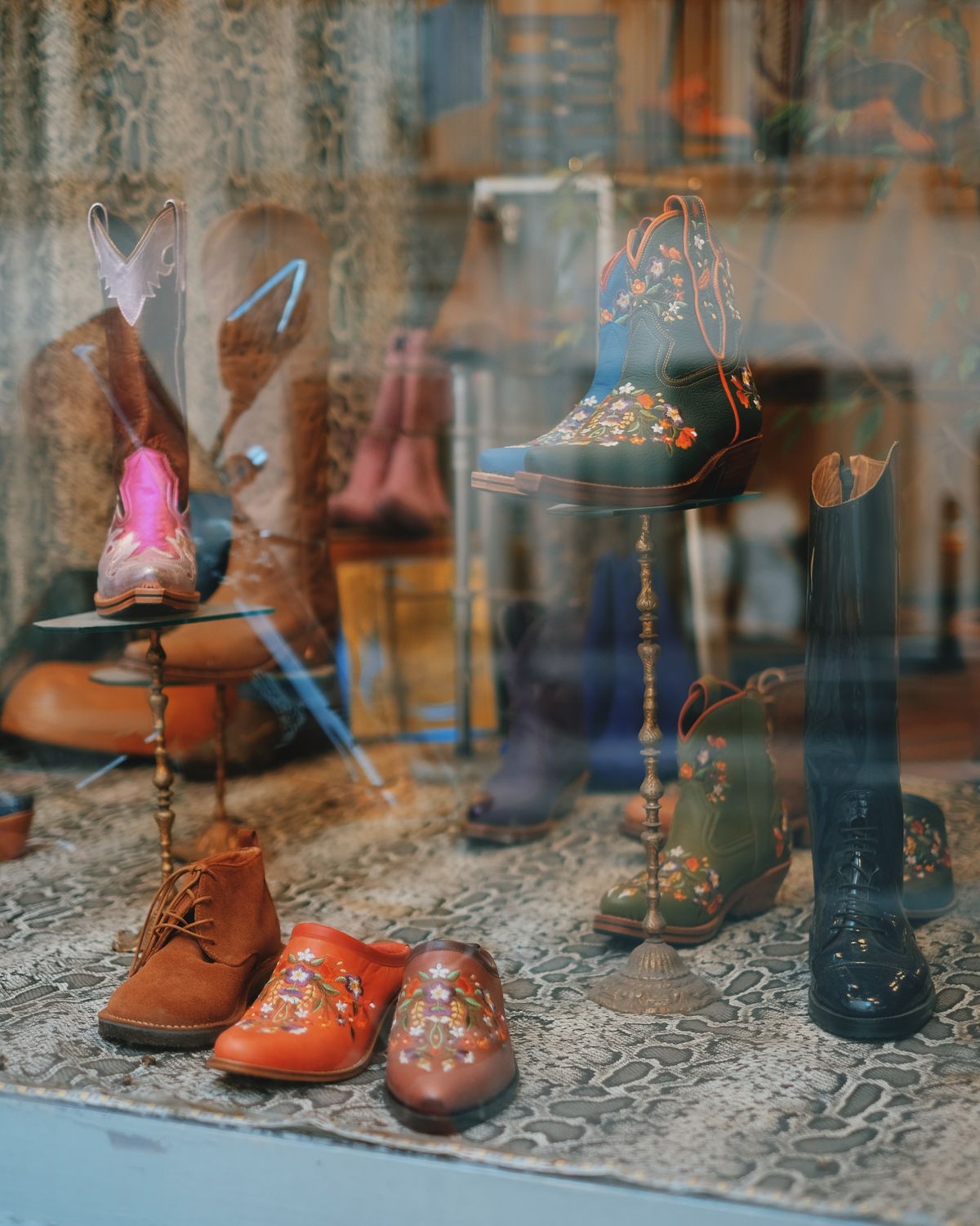 Sofistik Kovboy Çizme AKA bootmaker

---
Kalelioğlu Kuruyemiş AKA nut shop: If you are looking for a snack between the biennial venues, give a chance to Kalelioğlu in Cihangir. Instead of the overpriced touristic nut shops at the end of Sıraselviler, we preferred this shop approved by locals. We bought 100 grams of sesame roasted chickpeas, 50 grams of salted cashews, sour dried apricots, and then left.
Vegan Dükkân AKA vegan shop: The ultimate vegan shop of the European side of Istanbul. It's been with us since no one knew what 'vegan' was. You can find many kinds of ethically and fairly delivered tofu, vegan substitutes, spreads, sauces, hygiene products, and snacks. Don't hesitate to stop by if you have any questions about vegan products and a plant-based diet, or buy something you need.
Asri Turşuları AKA pickle shop: It's on the right when you reach the end of Sıraselviler. Or, it's on the left before you enter Sıraselviler if you go up from Tophane. Owning its fame to Turkish movies and pickle lovers, Asri just lives up to its reputation. It's worth walking all the way for its spicy pickle juice or pickled okra and green plum.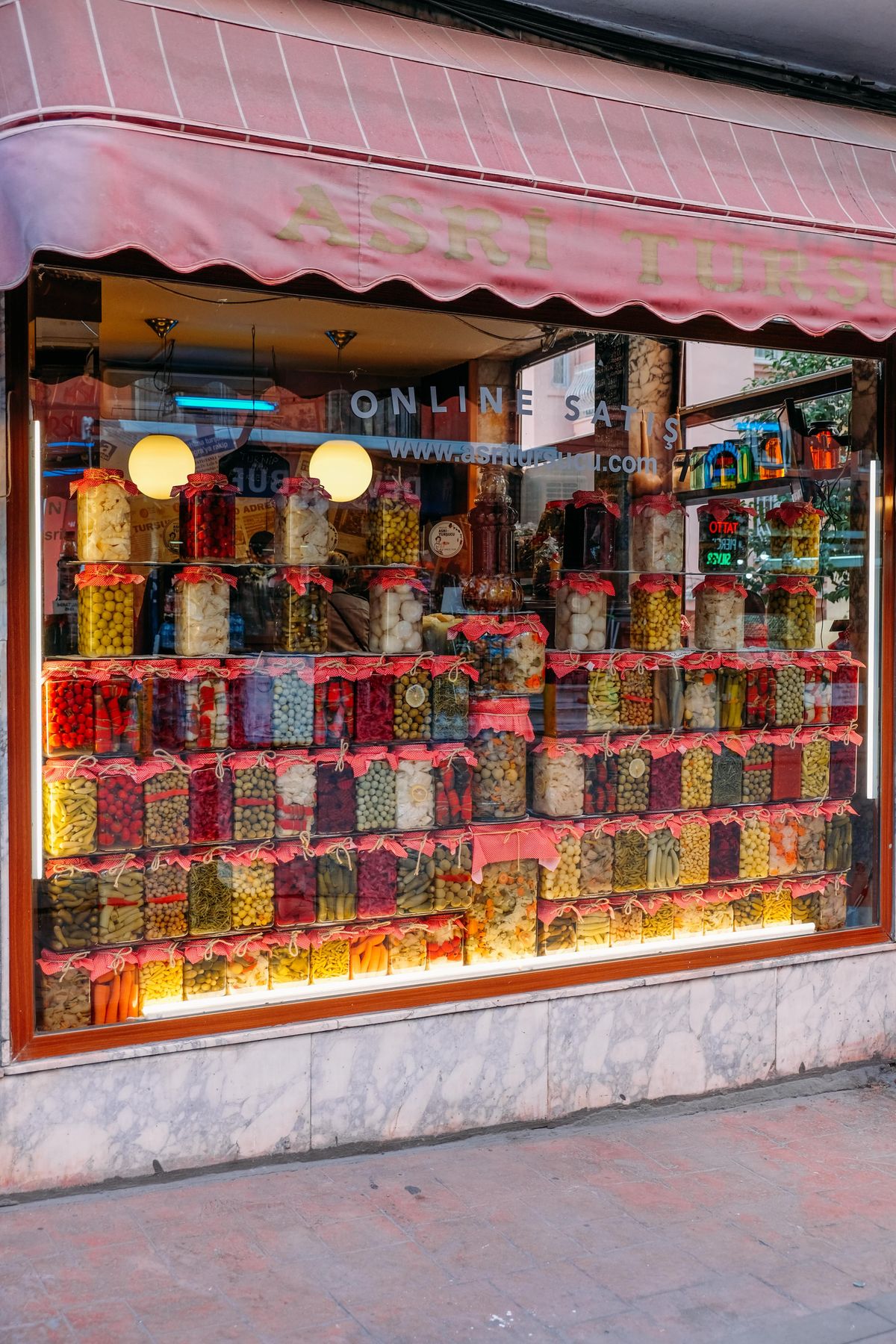 Can we have some pickle juice and plum pickles?
---
Restaurants and cafés
Historical Savoy Patisserie: The patisserie, first opened on Soğancı Street in Cihangir in 1950, has been on Sıraselviler Street since 1989. The patisserie, which always keeps up with the needs of its age, uses sourdough with high protein value and high nutritional value grains. Just like new generation patisseries, 'sugar-free' products are available on its counter. When you enter, the smell of tahini buns and cherry mini cakes takes over you. Well, we take our share and continue on our route. Was it sugary or not? We don't think about it right now.
Vegan Dükkân Restaurant: Istanbul's new vegan, the neighbourhood's most wanted. Vegan Dükkân's latest initiative, Vegan Shop Lokanta, maybe the best thing that has ever happened to Cihangir since Özkonak Esnaf Lokantası was closed. Katsu curry, vegan ravioli, and 'Hünkar Beğendi' are among the delicious lunch options. Good news for those who want to accompany its taste: It's open between 10:00 a.m. and 09:00 p.m. Extensive vegan breakfast is also available.
Norm Coffee: The unique third-way coffee shop in Cihangir, Norm is very close to Sıraselviler and is a frequent destination for its desserts. It's possible to see cinnamon buns or cookies fresh out of the oven in the early morning, but be ready for surprises. When you stop by, if you want to ask about which beans are brewed for that day, they'll be glad to expand your knowledge of coffee.
Bambi: Some say it's impaired its quality, some still eat it as they did on the first day. Let's stop arguing and face this: In the heydays of Istiklal Street, if you didn't end the night at Bambi, the late-night snack stop for regulars, you wouldn't have had your ultimate 'Taksim night'. It didn't matter if it was cheddar toast, double cheddar toast, or Istanbul-style 'wet burger', we would get in the queue. When it was close to sunrise, we would eat our sandwiches hungrily. Would we go again today? Yes, and yes.
Parks and greeneries
Gezi Park: Here is the park home to the trees thanks to which the sense of solidarity and hope blossoms. We recommend you spend at least some time here, under the trees. But it's also nice to start your walk to Taşkışla and take the cable car to Maçka from here. Especially in the early morning, when the square is not full of tourists and the crowd of Taksim, we invite you to Gezi Park to think about how we are able to breathe in such a chaotic place like Istanbul. Gezi Park, is a relaxing break between Taksim and Harbiye.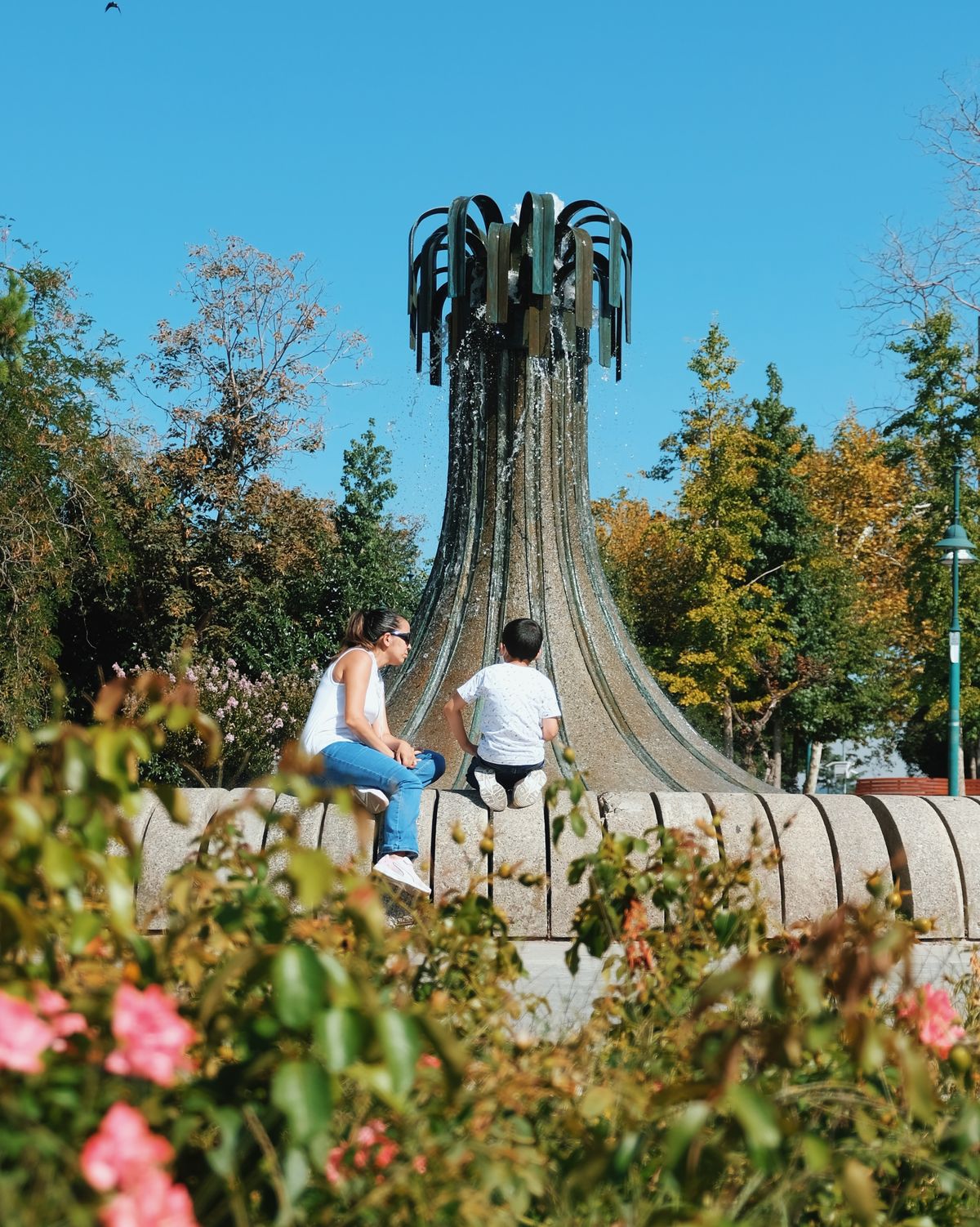 The smell of grass, a deep breathe and laughter: Gezi Park
---
When it gets dark, it's nearby
MiniMüzikhol: Minimüzikhol is one of the very few nightclubs in Istanbul that has a subculture of its own. It's been with us for the last 14 years to get groove on its dance floor. The newest season started in the second week of September. If you go there a day between Thursday and Saturday, it's worth checking out who's playing in the cabin. Find MiniMüzikhol when you turn to Soğancı Sokak while walking in Sıraselviler. Last call: You're expected to be on the dance floor as of 11:00 p.m.
Geyik: Geyik, the meeting point of Cihangir people, awaits those who want to join the locals hanging out in the streets with their cocktails, from the afternoon until around 2:00 a.m. at night. Walk down in Sıraselviler until Cihangir, then turn left and find Akarsu Sokak. Geyik will welcome you there.
Bonus: Bordel is with us to remember the old days of Asmalı. Dancing until the morning and then eating out. Oh no, first, eating out. Oh no no, always eating out. Cem Eksi's latest discovery awaits those who want to taste 'Azgın Tavuk', currywurst, or falafel with a beer. It doesn't matter if you drop by to end or start your night out. Find Bordel by walking a little away from Sıraselviler.
Click here to reach the map from Google Maps.
Hikâyeyi beğendiniz mi? Paylaşın.
The vegan stop of the hood for 16 years
We stopped by Tarkan Abi in Sıraselviler. We talked about Vegan Dükkân (literally a vegan store), the hood, and its transformation and we stuffed our basket with vegan products.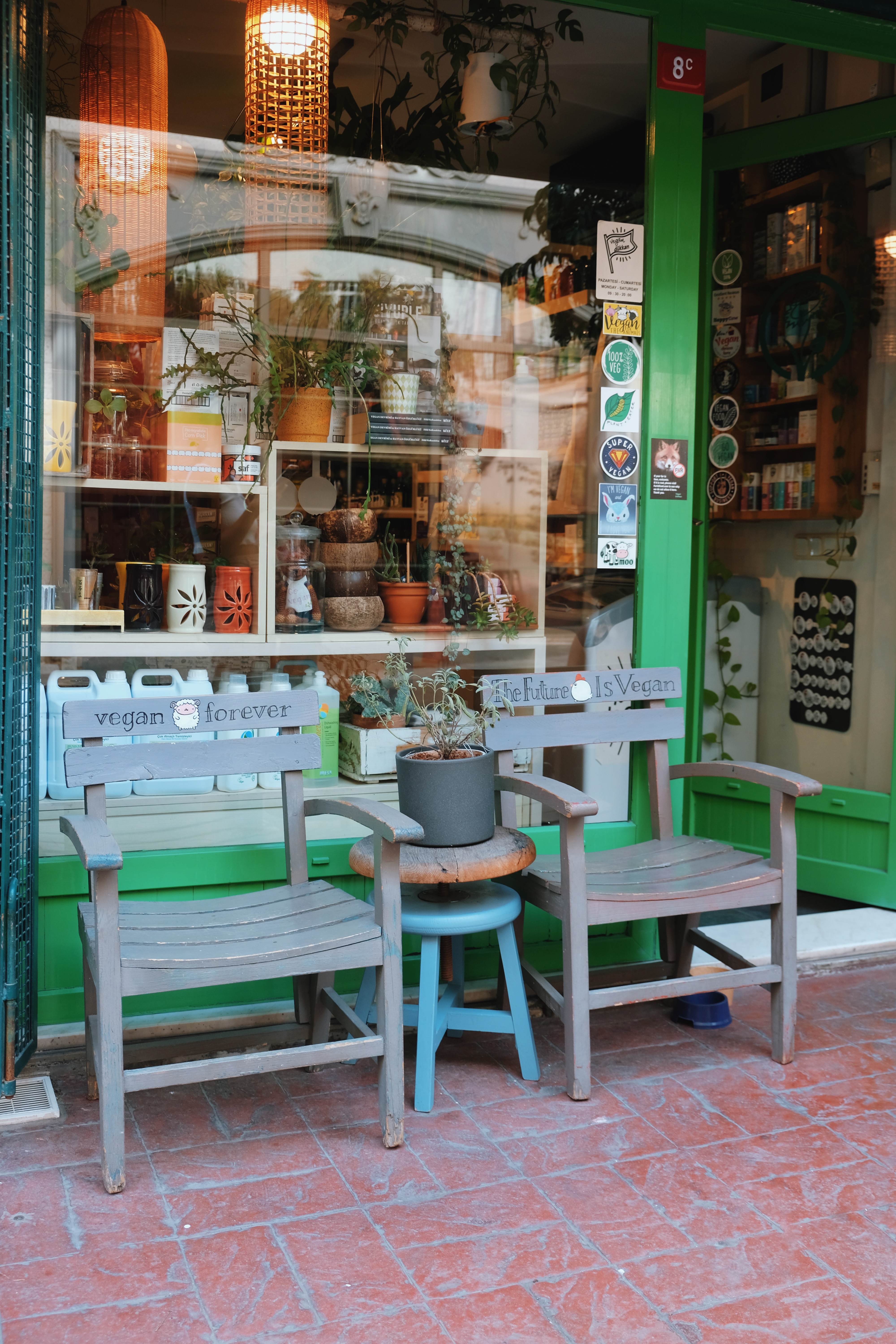 Outside are the two chairs for a warm chit-chat; inside are handmade ceramics, beautiful green plants, Sıraselviler's essential cats who snuggle down to sleep at any place they find, and all kinds of vegan products. Tarkan Abi, who has been a local for 18 years, welcomes us with his cat in his arms.
How was the concept and idea of opening a vegan store shaped?
This hood is both very central and colourful. It continuously nourishes people with its locals and structure. Although it has slightly changed in recent years, just like Taksim, I believe that the hood still resists and doesn't lose its soul. I don't regret being here and I don't think I will ever regret it. Day by day, the bond we established is growing and getting stronger with the support of the locals.
Animal products harm us by making us sick, without us noticing; however, whatever grows in the soil is healing. 18 years ago, I based my life on this awareness. At that time, the store was vegetarian, and so was I. In the past, veganism was not a widely known concept. About 16 years ago, I became vegan and the store changed, transformed, and turned into how it looks like today. I don't place the products I haven't tried like on the shelves, this is crucial for me. Fermented cashew products are especially the essentials of the store.
I feel like what I would like to build here will fall short unless I have a transparent relationship with customers. I guess locals also notice this approach. Customers become regulars in time and near restaurants provide their needs from the store. Thanks to them, we have a sincere and robust bond.
Do you think there is something that the hood would be better off without?
There is a spectacular, historical building in front of us. For years, it was used as the parking area of the hood. Recently it has passed into other hands and we got the news that it will be a steakhouse.
A couple of days ago, Şükran Moral, who is also a regular of Vegan Dükkân, came from Italy. Of course, she stopped by. During her visit, the curtains of the store in front of us were drawn. Since she couldn't see what was inside, she went on to say 'Is this place becoming a cultural centre? If so, let's organise an exhibition so we can come together with art lovers.'. 'Such a naive approach.' I thought. I believe this single instance indicates the kind of transformation Turkey has been going through. As a vegan store owner, it would be lying to say that the newly opened restaurant does not disturb me and the locals. I hope, in time, a life where no living creatures are harmed will become the priority for us all.
Hikâyeyi beğendiniz mi? Paylaşın.

Organized by the Istanbul Foundation for Culture and Arts (İKSV) since 1987 and sponsored by Koç Holding since 2007, the 17th edition of the Istanbul Biennial continues.
The Biennial, which will be open to public visit until 20 November, is prepared with a different approach in this edition due to the pandemic precautions as well as its one-year delay.
The 17th Istanbul Biennial meets its viewers in various spots of the city such as bookstores, hospitals, nursing homes, cafes, metro stations, and Açık Radyo.
An avid supporter of culture and arts, Koç Holding is happy to sponsor the Istanbul Biennial by 2036. To find the short film focusing on the healing and transformative qualities of art, you may visit this link.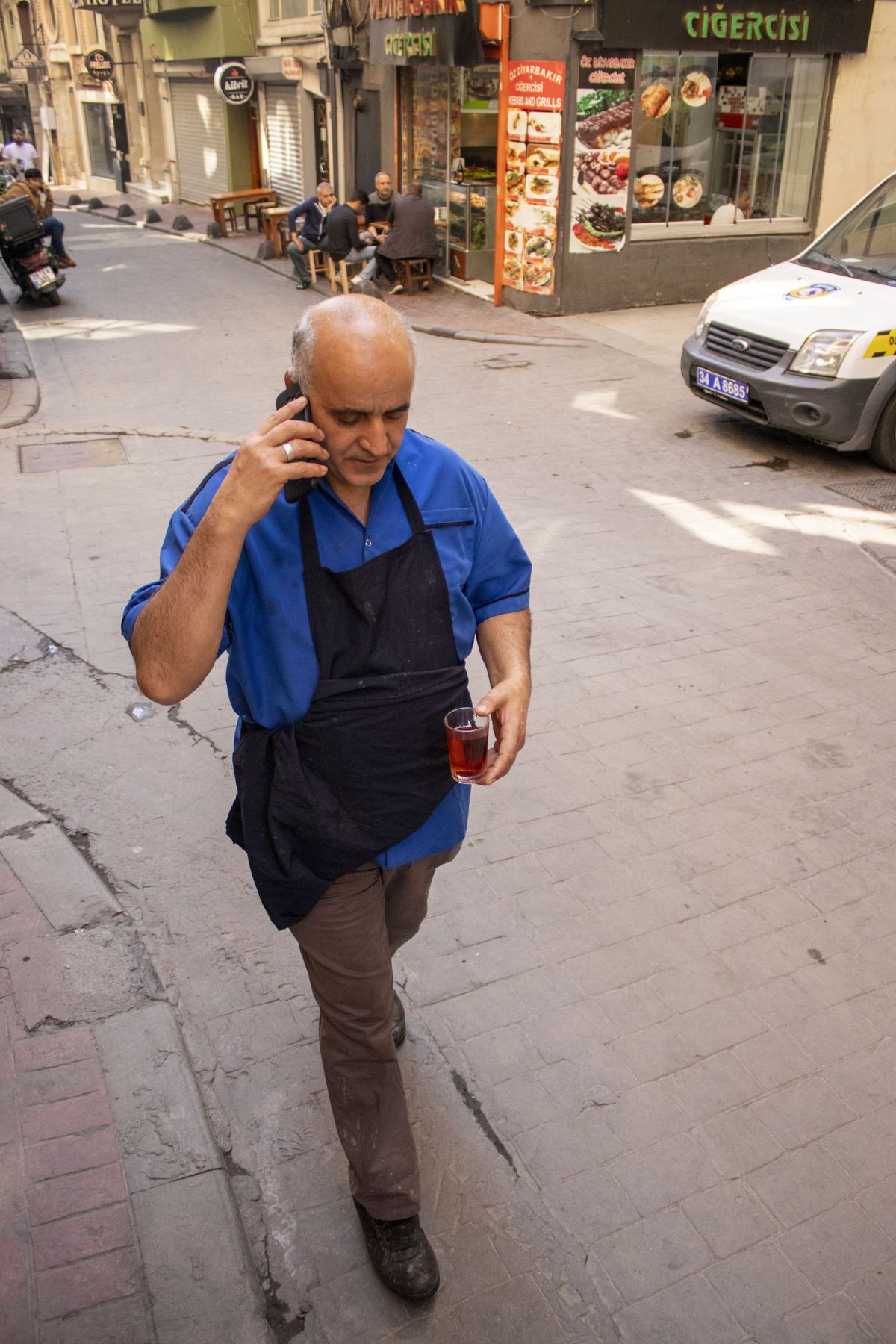 Break for some chit-chat at Sıraselviler, definitely with tea.
Photo: Kaan Walsh
---
It's hard to count how many songs have been composed or poems have been written for Sıraselviler, it's past and memories, and its lovers. We couldn't get enough of exploring this neighbourhood that tells another story when you keep on walking on its pavements. We'll be back, for sure, to get lost in its streets.