There are only extremes here. You can find yourself in extreme glamour or extreme ramshackle. You don't have to go far to find it. Just take a cab and go around Levent and Bebek. The contrast is surreal.
You are embraced by concrete here. But when you go down or up a hill, you realise the sea is all around you. The city is fluid as well as solid. It is possible to be stuck and also be flowing and moving forward at the same time.
Isn't it liberating?
This week we met with Nora Byrne at Nadas; her residency, and the place where she produces. We stopped by to see woodworking gentlemen and hip ceramicists in Yeldeğirmeni. Then we moved on.
The next stop will be one of our favourite meyhanes in Istanbul. Ending the night with Arab Strap sounds good, right? Maybe we'll travel back in time with Ancient Futures at the Istanbul Archaeological Museum tomorrow.
There are only extremes here.
Elif
In the 14th issue:
Hopping (What's going on in Istanbul: Hand-picked and unmissable events): Local concerts, Istanbul Theatre Festival, a unique discovery area in contemporary art with Mamut Art Project, and much more.
Istanbulite (A talk with a creative inhabitant): Let's meet Nora (Byrne); an artist who lives, creates, discovers, recognises, and loves in Yeldeğirmeni. Are you curious about what she told us? Waiting for you then.
What's Cooking (Selected places to eat, drink, cafés, food markets): The comprehensive food map for any occasion is now live.
---

Source: artfulliving.com
---
A fresh look at the past: Ancient Futures
What is it? Exhibition. A multimedia installation of 27 artworks realised in collaboration with Meta and xtopia.
Where? Istanbul Archaeological Museum
When? Until 30 October
Why should you go? Ancient Futures brings together the past and mythology into the metaverse ecosystem and opens up possibilities for future content production with VR technology and digital screens.
Duly noted: Gaye Su Akyol is also participating in the exhibition with a sculpture.
---
All local: Mevzu Records x Bant Mag.
What is it? Concert. The first of a series of concert events organised by Mevzu Records and Bant Mag.
Where? Museum Gazhane car park, -2nd floor
When? 27 October
Why should you go? Asperger and Pembe, two of Istanbul's hottest punk-rock, hardcore and emo bands, will bring the exuberant energy of the underground to the underground.
Duly noted: There is no age limit for entry!
---
Istanbul Theatre Festival starts: The Jungle Book
What is it? Play. The Akram Khan troupe, which reimagines The Jungle Book through dance theatre, focuses on the threat posed by humanity to nature in a contemporary interpretation that looks at our world, which is no longer the same due to the effects of climate change, through the eyes of a child.
Where? Zorlu PSM - Turkcell Stage
When? 28 October
Why should you go? 'Jungle Book reimagined feels like a blockbuster cinematic experience with a powerful message for us all. It's truly exceptional' says The Stage.
Duly noted: You can find the detailed programme of the festival here.
---
10th year: Mamut Art Project
What is it? Exhibition. Mamut Art Project, which has succeeded in becoming a unique discovery area in contemporary art, is here with its 10th edition to bring together the works of independent talents at the beginning of their art career with collectors, curators, galleries, culture, arts institutions, and art lovers.
Where? Yapı Kredi Bomontiada
When? 26 - 30 October
Why should you go? A great opportunity to discover new talents.
Duly noted: The exhibition, which is spread across the physical space, will simultaneously reach art lovers online.
---
It's back: Semtine Has 2: Kadiköy
What is it? Event series. We love the festival-like event series where we will discover Kadıköy again and again with inspiring experiences, workshops, art events and different musical performances. Come on, let's meet in Kadıköy.
Where? At different spots in Kadıköy
When? Until 30 October
Why should you go? Tonight, you can find yourself at the Kum concert. The programme is filled to the brim and the details are here.
Duly noted: There are events with limited quotas for participation, so look out.
---

Source: Salon İKSV
---
Cult duo: Arab Strap
What is it? Concert. After a 10-year break, Arab Strap is heading to Istanbul as the next step on their musical journey.
Where? Salon İKSV
When? 29 October
Why should you go? A completely different Arab Strap experience awaits you with brand new songs from their first album in 16 years, As Days Get Dark.
Duly noted: Tickets are available here.
Send news: Dear Istanbulite, we would love to hear from you! Email us your questions or feedback at: [email protected] and DM us if you've heard a rumour about the next hip restaurant that's worth checking out or anything else.
And also, love only grows by sharing. So please share Aposto Istanbul with your loved ones.
Group exhibition at Meşher: I am Nobody. Are You Nobody Too?
Curated by Selen Ansen and inspired by the ancient Greek myth of Echo and Narcissus' unrequited love, the group exhibition I am Nobody. Are You Nobody Too? will be open in Meşher until 12 February 2023.
Interpreting the themes of reflection, resonance, and metamorphosis that are highlighted by the myth in light of contemporary artistic and social dynamics, I Am Nobody. Are You Nobody Too? features nearly 120 works by 44 artists from both Turkey and abroad, including works created for this exhibition with the support of the Vehbi Koç Foundation.
The exhibition consists of the works of world-renowned artists including Koray Ariş, Defne Tesal, Laurence Demaison, Erol Akyavaş, Fabrice Samyn, VOID, Necla Rüzgar, Mehtap Baydu, Gizem Karakaş, Yaşam Şaşmazer, Ayça Telgeren, Claude Cahun, Betty Bui, Elina Brotherus and Stéphanie Saadé.
You may click on this link for further information and visit Meşher by 12 February to view the exhibition.
Nora Byrne
Meet Nora (Byrne); an artist who lives, creates, discovers, recognises, and loves in Yeldeğirmeni. And of course, she is an Istanbulite.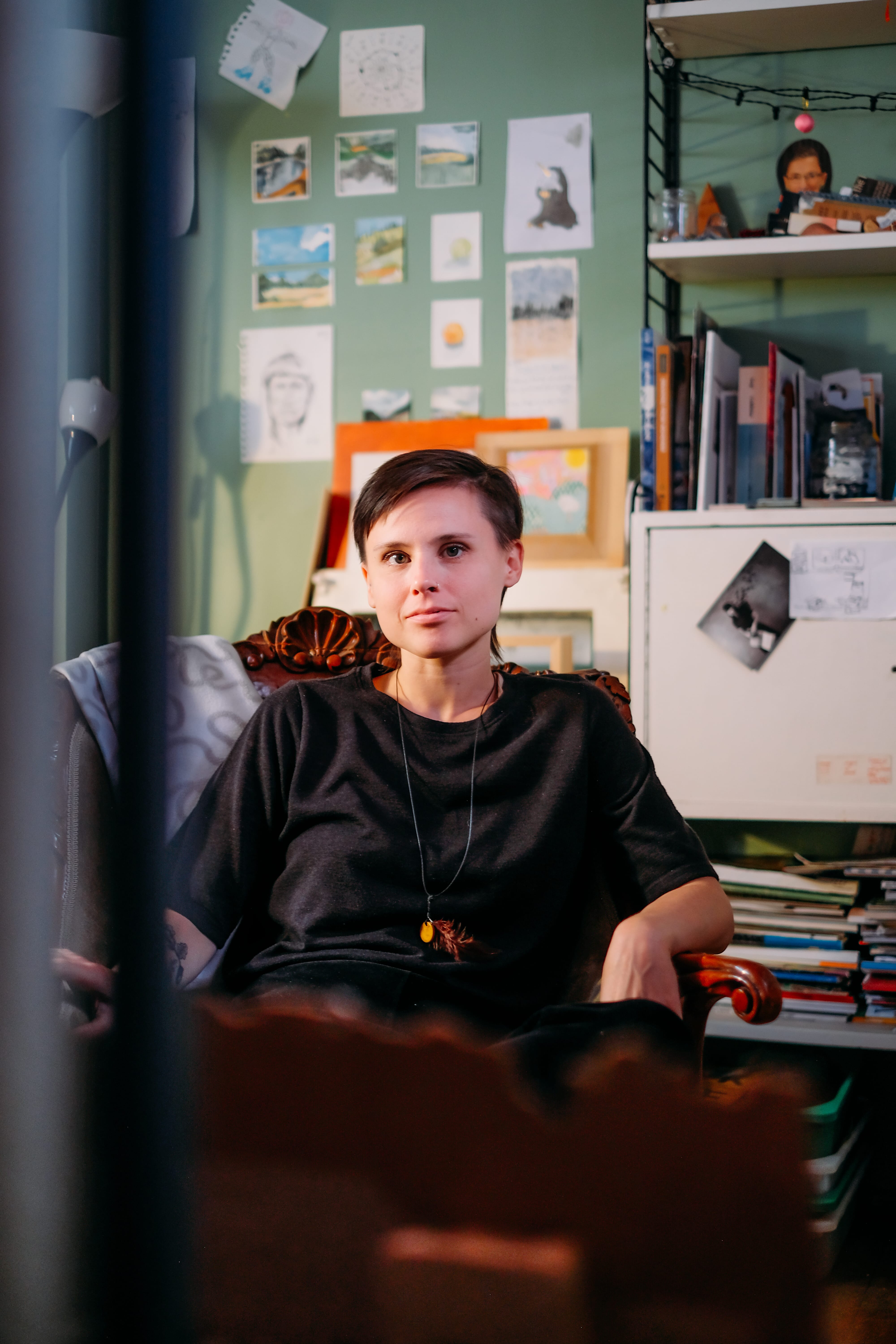 Last Tuesday, we met with Nora (Byrne) at Nadas; her residency, and the place where she produces. We were surrounded by plants and the fresh atmosphere that they create. You're in luck if you want to discover Istanbul from an artist's point of view who examines the city, space, and what it is made of. We are all about the crux of the matter.
ID
Your nickname: No-no
In Istanbul, I have recently visited: The balcony at Nadas Istanbul
Recently, I have explored: The Atıksız Yaşam Pazarı in Feneryolu
I live in: A nest, with my crow friends and my pigeon adversaries
(In my heart,) I feel like I am from: The dirt underneath a hemlock tree
I'm regular at: Roots Cafe & Botanik
SHOOT THE BREEZE
You were born in the United States, then moved to Doha, and since 2017 you have been living in Istanbul. As an artist who aims to increase awareness of the public's relationship to urban ecologies and their evolution, how and why did end up here?
I studied art history at university, curation in Doha, and came to Istanbul to start an artistic career. These two cities are the source of my aims in artmaking. Istanbul emerged as a place caught in the same inadequate and manipulative narratives of East and West I was currently reevaluating, with a similar facade but more soul. Murat Germen was the perfect advisor for someone fascinated by the intricacies of place and injustices of our systems of change, and my time at Sabancı University allowed me to explore artistic inquiry as a type of Urban Studies, with Istanbul as inexhaustible inspiration.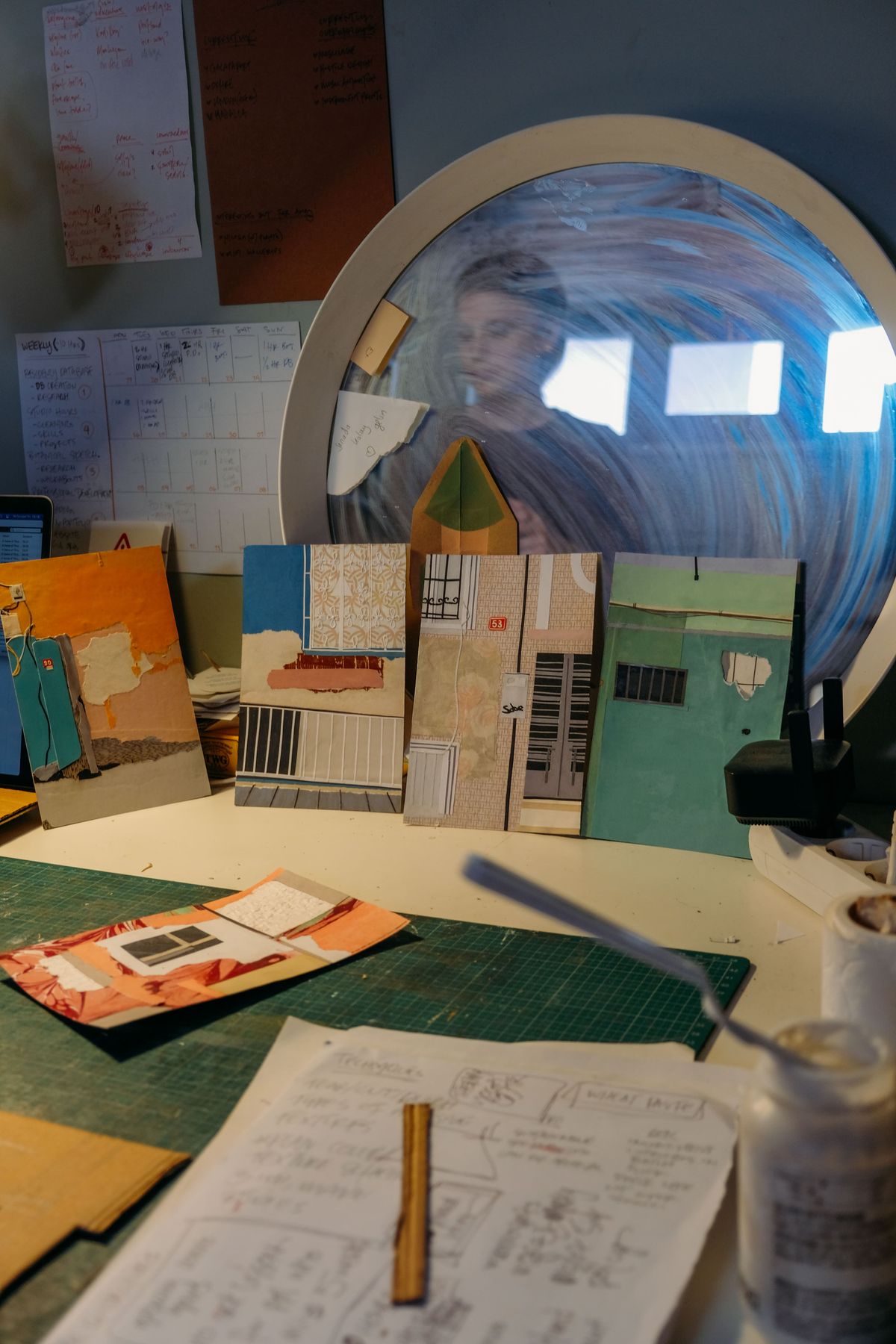 Nora and her studio
---
You are a graphic designer and resident artist at Nadas Istanbul. You've developed a paper recycling system that takes the paper waste generated each month and re-purposes it into sheets of handmade paper. According to your observation, is Istanbul a viable city?
I don't consider lifestyle changes a genuine solution to our environmental crisis. Istanbul's structural mismanagement is actively destroying nearby ecologies and our lifestyles won't affect untreated wastewater channeled into the Marmara.
However, future sustainability will require significant lifestyle changes for many, and I see value in practicing these. So-called 'developed' nations developed in ways that deified profit and comfort in a violently extractive relationship with the earth (and other humans). In theory, 'developing' nations could have an advantage in redefining this relationship.
One of our goals at Nadas is questioning how our daily lives fit into that relationship and building a community around these questions. In the US or Doha barriers to entry in opening a space like Nadas would make our work impossible, but in Istanbul we manage. Other organizations do, too, such as farm collectives, waste-free stores, or organic producer platforms that make small lifestyle changes easier.
Are there any craft workshops in Yeldeğirmeni? What is the importance of their permanence in the hood and the city?
I see many craftspeople in Yeldeğirmeni, from woodworking amcas to hip ceramicists. I suspect this diverse community of creatives has a part in why Yeldeğirmeni feels genuine even as it gentrifies.
Though events like Open Studio Days or Festçik have helped me learn about other creatives in the neighbourhood, these events are rooted in the 'A' kind of art. I really admire Bilal and Lydia for their project Crafted in Istanbul, a beautifully designed directory of craftspeople in the hood and throughout the city.
Hikâyeyi beğendiniz mi? Paylaşın.
Dig in Istanbul: the city's new food map
The comprehensive food map for any occasion is now live.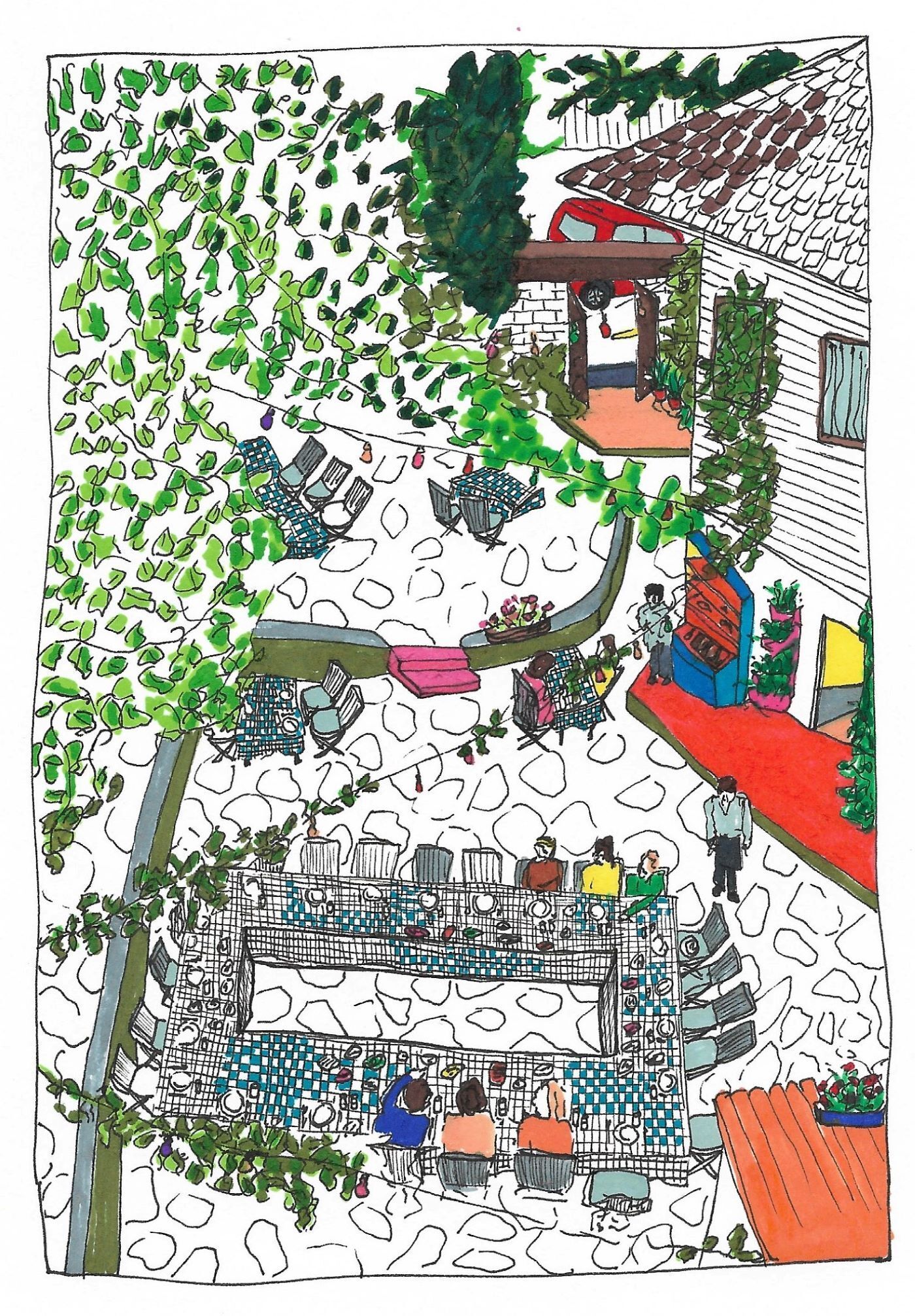 Istanbul is doubtlessly one of the great food cities. An 8000-year-old home to palaces, emperors, civilisations but also kitchens, cooks, and cuisines. It's the city with a million stories often told around some food and drinks on a table.
It's difficult to take in a city with such a large hinterland of culture, especially through its diverse landscape of food. Any Turkish person can attest to the internal feeling of protest that rises when a foreign friend decides to spare only a weekend for their Istanbul visit. 'Blasphemous, you won't have enough time to try the food!' I think to myself every time.
So after a long time of giving tourist friends long lists of places to eat at, what to order and how to enjoy it, I decided to make things easier for visitors and hosts alike. I launched Dig in Istanbul in an attempt to have more people enjoy the city that fed me, with my recommendations as a food writer and as a friend.
Here is a snippet of what is on the website: the five iconic meyhanes of Istanbul that define what a meyhane is.
For someone living in Istanbul, going out means going to a meyhane. It's where families meet out for a nice dinner, where couples exchange nostalgic glances, where friends reunite after a long time, and where the elderly reminisce about old times.
Similar to pubs in the UK, meyhanes come with their history and visual and behavioural codes. They look a certain way and feel a certain way. Customers expect swift, casual and professional service without the fuss of fine dining. Businesses focus on making customers happy rather than providing a culinary experience. And those who succeed in that as well as have excellent food become iconic.
Asmalı Cavit, or just Cavit, is perhaps the epitome of a meyhane. It sits in a narrow alley in Asmalımescit and stands out from other classic meyhanes with its impeccable mezes and hot appetizers. The tarama is a reference point here. The köfte, while not a meyhane staple, is also a signature.
Giritli Restoran is the most elegant meyhane in Istanbul. If one were to believe in societal conceptions of the gender they'd say it is a restaurant with a woman's touch. The stone patio, the purring cats, the large painted photograph of Crete's port on the wall, wide and white-clothed tables, and a still air make this place an escape from the hustle and bustle of the neighbouring Kumkapı, Old Town and the rest of Cankurtaran. Perfect for a cool summer evening.
A true regular's spot. İsmet Baba is one of the few old-timer meyhanes that still hold a special large table for their local clientele which consists of fishermen, workers, and residents. Perfect for winter months when you want to sit inside but have a view of the Bosphorus. Pretty classic meyhane fare here, hard to go wrong.
Balat Sahil is perhaps a little bit different from the other meyhanes in its menu, but still encapsulates the perfect feeling of being at a meyhane. The onion dolma and mushroom mezes here are unique. The cold-cooked fish mezes are similarly excellent.
The jewel of Beylerbeyi. İnciraltı is one of those Narnia-like situations where you are transported to a different time and world when you enter. Its squeaky wooden floors, Turkish classical music bouncing off of the walls decorated with old pictures, and the well-groomed staff with a soft and respectful demeanour reflect an old Istanbul that is not there anymore.
Hikâyeyi beğendiniz mi? Paylaşın.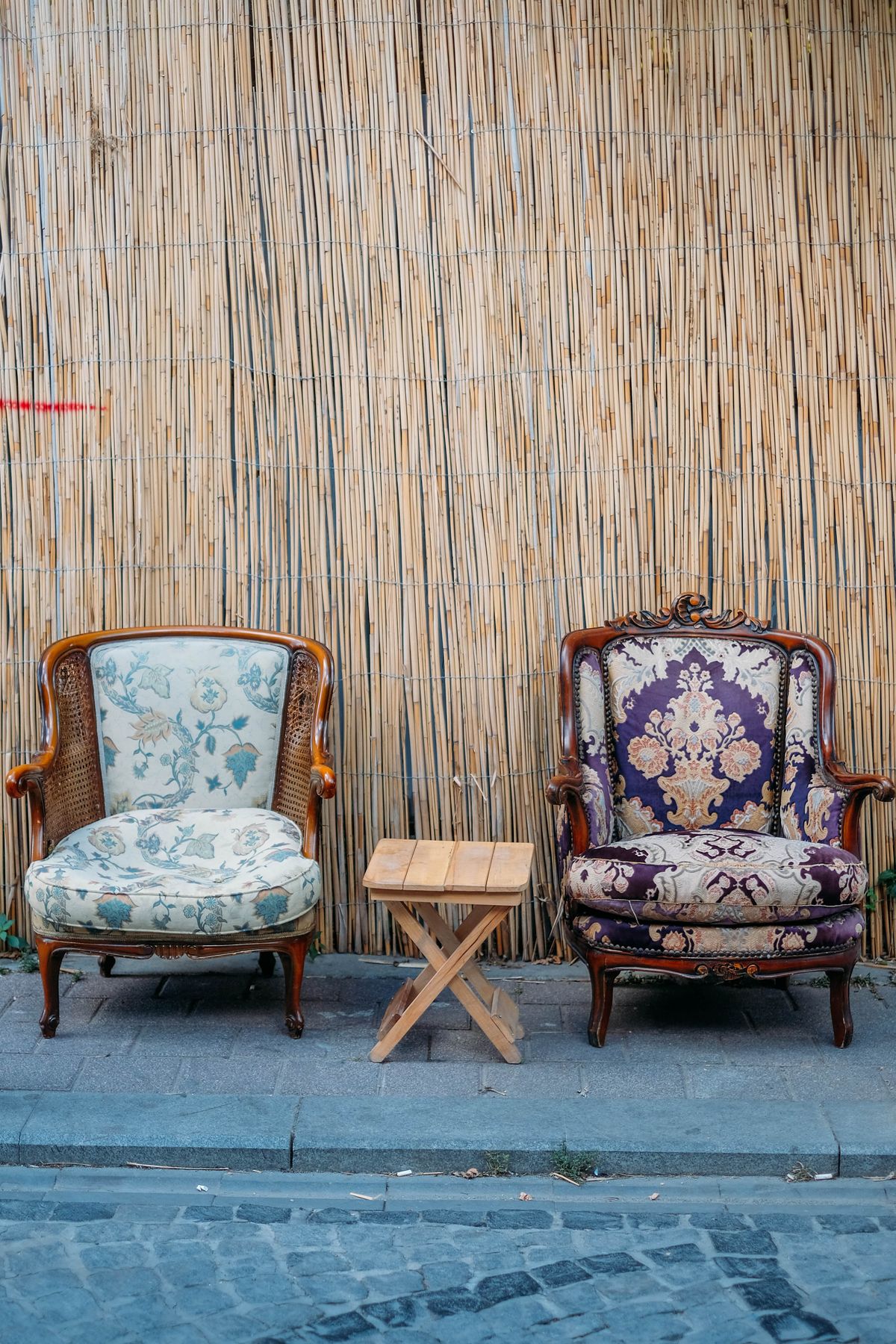 Dear Istanbulite,
Come sit with us. We have a lot to talk about.