We live, work, create, and spend our leisure time in cities. We don't only inhabit them but we design them in every aspect. There is an interrelation. They are the immediate venue for our cultural, social, and political lives. So, the challenges cities face are multilayered and they should be addressed from the top to the bottom.
Why am I telling you, actually, to call upon this? Because as Istanbulites, we mostly forget the fact that we can be the solution or at least we can be a part of a solution to our problems. Frequently, we grumble when we don't find a parking spot or enough space to walk on the sidewalk. We complain about not having enough green fields, public areas, authentic restaurants, cycling paths, free cultural centers, and all that. Very few of us deal with the issues of becoming a participant as well as an inhabitant.
Before discussing 'a better city idea' or problems of the city, we need to zoom in and evaluate our acts or should I say our passivity in civil life? At least, today, I choose to notice and invite you all.
TO DO LIST (It's just a recommendation)
Read the latest issue below (to enjoy the last weeks of the year in the city)
Attend a party to let it go (for example, celebrate Loft's birthday, you know we all need to listen to Afro beats nowadays)
Read and follow the Center of Spatial Justice (to learn how to become a participant inhabitant)
Walk around your neighbourhood (to know it and your city better)
Elif
In the 23th issue:
Hopping (What's going on in Istanbul: Hand-picked and unmissable events): A local jazz concert with some Afro sounds, New Year's garage sale, Borusan Quartet & Camille Thomas's concert, Brian Dailey's solo exhibition and much more.
Notice Board (News that you need to notice to live in Istanbul in a better way): Applications for the 'Turkish Cinema' section of the 42nd Istanbul Film Festival, which will be held between 7-18 April this year, are now open.
Istanbulite (A talk with a creative inhabitant): Meet Billur (Yapıcı), a singer-songwriter-producer who lives in Istanbul and London. Also, play the game in which we keep our favourites in mind.
What's Cooking (Selected places to eat, drink, cafés, food markets): What did we eat, and where did we go this year? What awaits us in 2023?
---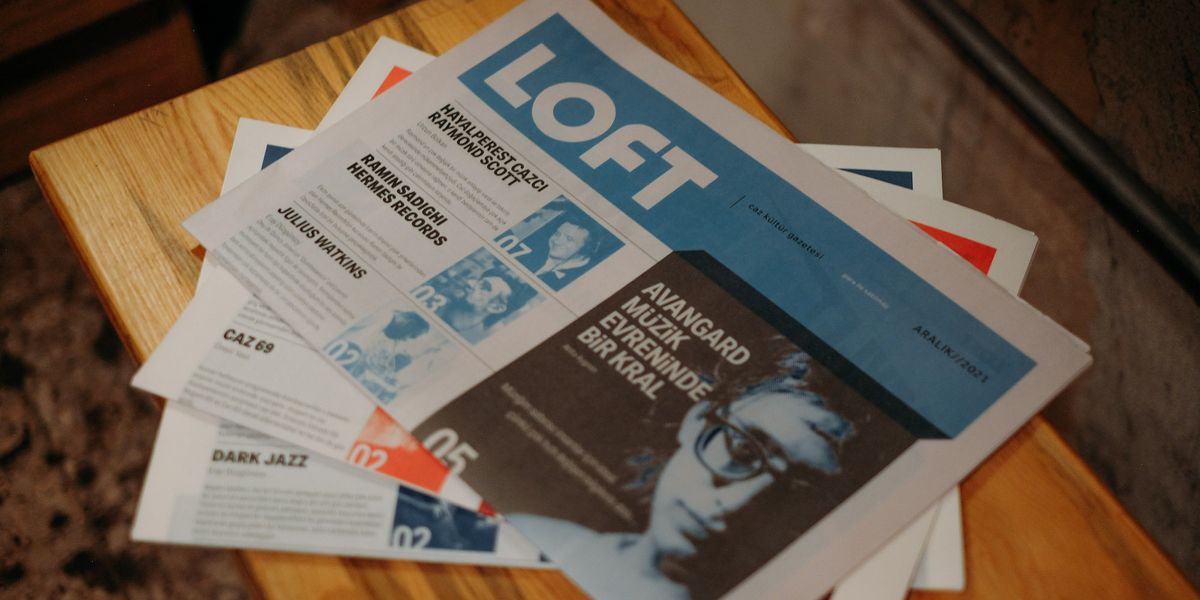 Photo: Deniz Sabuncu
---
Afro sounds in local jazz: Loft is 1 Year Old - Deli Bakkal and Afroloji
What is it? Concert. Deli Bakkal and Afroloji take the stage for a long night full of afro and ethio jazz organised for the 1st anniversary celebration of local jazz newspaper Loft.
Where? Babylon
When? 21 December
Why should you go? While celebrating the anniversary and the new issue of Loft newspaper, which says it is a 'printed publication despite everything', you will not want the longest night of 2022 to end as the sounds of the local jazz scene reach Africa.
Duly noted: The tickets here will make you wonder how there are any tickets left at this price.
---
We are teleporting to polyphonic ringtones: Millenyum FM
What is it? Party. 'Let's have a New Year's Eve party together?' says HOOD Base, and tunes into the frequency of the Millenium.
Where? DasDas
When? 24 December
Why should you go? Barış Demirel, Batu Akdeniz, Selin and Sufle will take you back to the years of low waist jeans and phones with buttons. A millennium-style after-party will be organised by Kübra Uzun.
Duly noted: Britney, Paris Hilton, and Justin Timberlake will be here, will you? Also, another party this week includes drag lipsync performances at Dawn Of DC, also at Babylon on 23 December.
---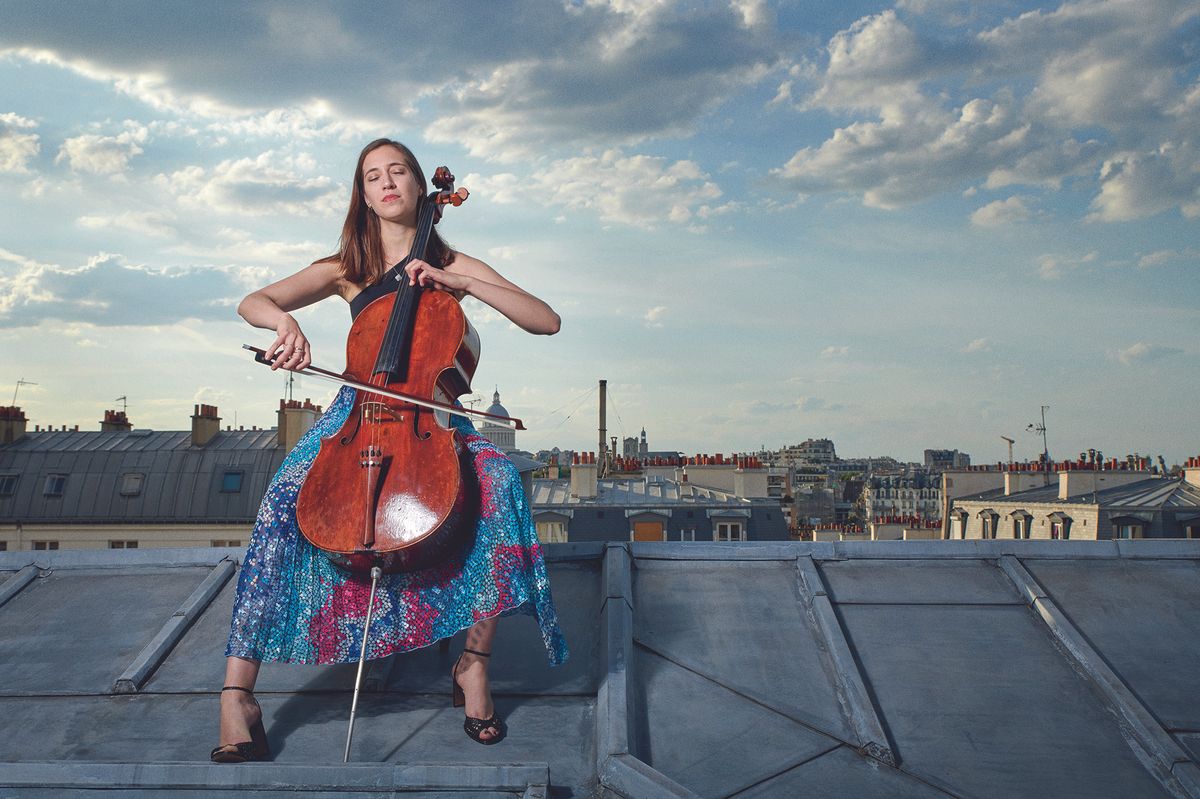 Camille Thomas
Photo: Manuel Lagos Cid
---
Borusan Quartet bids farewell to 2022: Borusan Quartet & Camille Thomas
What is it? Concert. For its last concert in 2022, Borusan Quartet will join forces with cellist Camille Thomas, who says 'I strongly believe that music has the power to enlarge the heart, to make you feel everything with more intensity. Music gives hope for the beauty and greatness of the human soul.'
Where? Süreyya Opera
When? 19 December
Why should you go? Borusan Quartet and Camille Thomas will expand the boundaries of your heart with their music as they bid farewell to 2022 in the mesmerising atmosphere of Süreyya Opera.
Duly noted: You may also want to attend the pre-concert talk with Aydın Büke and Serhan Bali. Let's take you here for tickets.
---
One more market: New Year's Market
What is it? Garage Sale. You may have seen Arkaoda's December calendar by Ahmet Atalay. You may have missed it while analysing who are we dancing with for the last month of the year, a garage sale awaits you to say goodbye to 2022.
Where? Arkaoda
When? 25 December
Why should you go? Cünort will be in the DJ cabin.
Duly noted: Here is the calendar.
---
Getting into the spirit of the holidays: Wonder Village
What is it? Festival. A carousel, an ice skating ring, food and beverage areas filled with winter flavours, souvenir shop stands, holiday activities and workshops await us in the magical town.
Where? KüçükÇiftlik Park
When? 21-30 December
Why should you go? The excitement will do us good, and heal our wounds.
Duly noted: Tickets for the various sessions of the event are available here.
---
The story of those left behind: This You Must Remember
What is it? Exhibition. Featuring a new film installation by British filmmaker Sam Jury, sound design by composer Rob Godman, and poetry by Abkhazian resident Anton Ochirov, the multi-media exhibition explores the notions of suspended trauma and gradual post-war violence in post-conflict Abkhazia, which has been a de-facto state since the Georgian-Abkhaz war.
Where? Depo Istanbul
When? 8 November 2022 - 7 January 2023
Why should you go? An opportunity to revisit the image of Abkhazia projected through the devastation of the war that scarred its cities and landscape with a counter-narrative based on the personal memories of those who stayed behind.
Duly noted: Written both as stand-alone texts and as poetic responses to Sam Jury's filmed observations, the work also observes everyday life through the ordinary conversations from modern Abkhazia. In this orchestration, the images and poems do not follow a predetermined path, but overlap and encounter at points specific to each viewer's point of view.
---
Early Bird
With tears of joy: Bonobo
What is it? DJ performance. DJ-producer Bonobo, who makes the calm seas inside you ripple with dance, will be with us again with a live performance after a long break.
Where? Volkswagen Arena
When? 9 March
Why should you go? You may remember that while we were preparing to meet with him in 2020, the pandemic intervened and our enthusiasm was left in the dust. This time, he won't be accompanied by DJ Seinfeld and Kiasmos, but that's okay, as long as he is here.
Duly noted: There are 80 days left for the meeting where all the dream elements of electronic music will come together on the stage with the orchestra, and from there they will mesmerise us. You may want to listen to his latest, Fragments beforehand, but we think you should remind your ears of a feast from the past with Migration and The North Borders. Early discount tickets are here.
---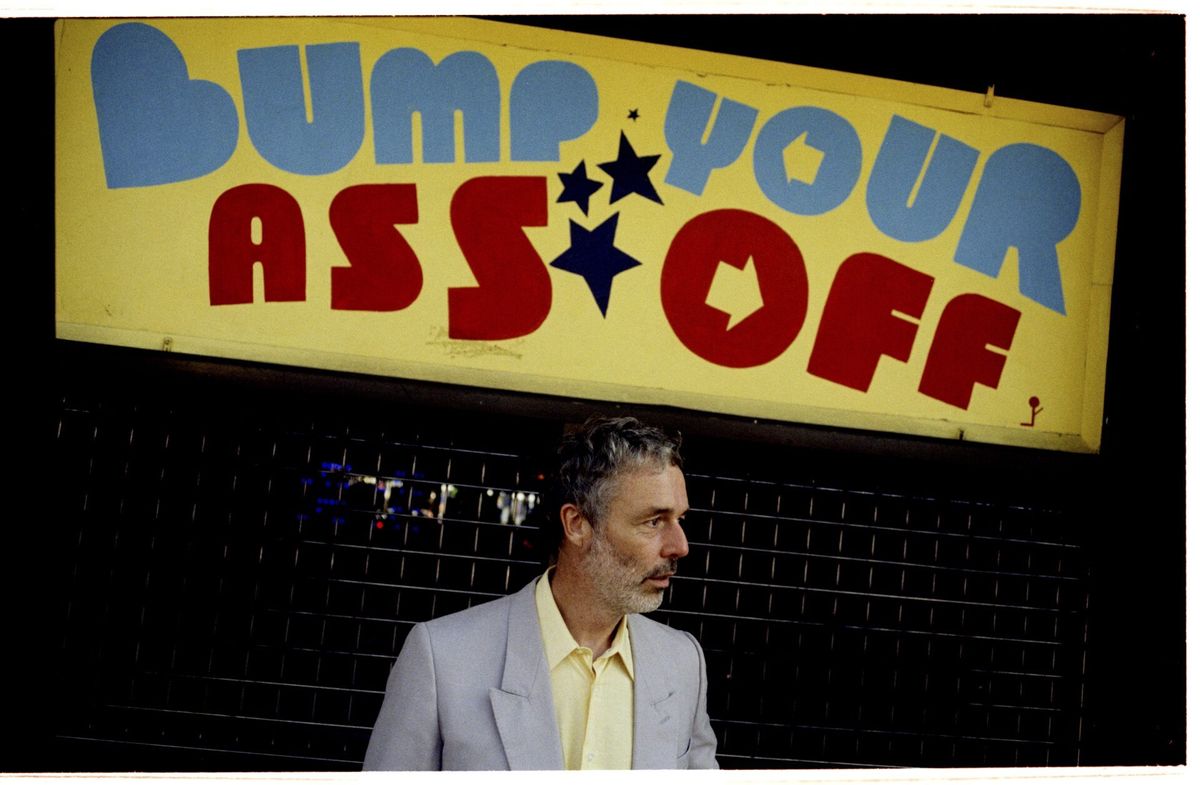 Photo: Tom Beard
---
We're looking forward to: Baxter Dury
What is it? Concert. The musical legacy of pub rock icon Ian Dury finds a brand new life in the adult woes of his son, the romantic womaniser Baxter Dury. This will be his first time in Turkey.
Where? Zorlu PSM
When? 14 June
Why should you go? Who knows when we will be able to see Baxter Dury, who has 20 years and 7 studio albums under his belt, in Istanbul again.
---
Out of town
7 continents in dialogue: Notes from a Global Conversation
What is it? Solo exhibition. Brian Dailey's video project titled Words, which has been going on for about 8 years, meets its audience. In the project, the connotations created by the concepts 'peace, war, love, environment, freedom, religion, democracy, government, happiness, socialism, capitalism, future and the United States' are presented with flags of the participants' countries.
Where? Gallery Siyah Beyaz, Ankara
When? 9 December - 7 January
Why should you go? Brian Dailey's first solo exhibition in Turkey reflects the essence of linguistic boundaries and limitless expression on a global scale.
Duly noted: In Words on Words, a continuation of the same project, the artist uses lenticular technology and a wide array of colours to create a live interaction of texts. The responses to each of the 13 words are panelled according to their multiplicity, creating both formal and contextual layers.
What is it? Applications for the 'Turkish Cinema' section of the 42nd Istanbul Film Festival, which will be held between 7-18 April this year, are now open. The deadline for submissions of fiction films longer than 60 minutes, documentaries longer than 30 minutes and short films shorter than 20 minutes is 20 January 2023.
The films that will compete and be awarded under the titles of National Competition, National Documentary, National Short Film and Special Jury Prize will be supported with various amounts of monetary prizes. You can visit eventival for the exclusively online applications, and for more detailed information about the festival, you can check the official website of the festival.
X Media Art Museum, Turkey's first high-tech digital art museum, is hosting an immersive exhibition diving deeper into Sezen Aksu's life.
What is it? Sponsored by Fuga Mobilya and open until March 2023, the exhibition compiled of different experiences focuses on Sezen Aksu's inspirational biography including her rise to fame after her arrival to Istanbul in the 70s, her creative period in the 80s, her pop music era in the 90s, and her bolder stance during the 2000s.
Noted: Areas designated for different experiences allow the visitors to write their own notes to the artist, creating a collaborative and interactive ground.
You may visit this link for further information and tickets.
Dear Istanbulite, we would love to hear from you! Email us your questions or feedback at: [email protected] and DM us if you've heard a rumour about the next hip restaurant that's worth checking out or anything else.
And also, love only grows by sharing. So please share Aposto Istanbul with your loved ones.
Fill in the ____
Meet Billur Yapıcı and play the game in which we keep our favourites in mind.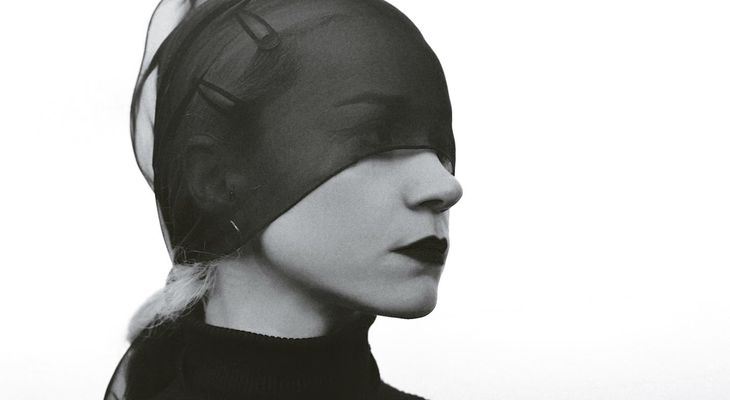 Billur (Yapıcı), a singer-songwriter-producer who lives in Istanbul and London. We met her at Aposto London last Tuesday, and discovered and loved her habits about city life. Now we are here with a small chat about Istanbul.
We wanted to make you feel nostalgic. We asked some 'fill in the blanks' questions to Billur just like in the old days. This time, for us, the gaps are filled with what we cannot give up in Istanbul.
Attention please: How would you fill in the blanks? Think about it, because at any moment you may have to.
Chit-Chat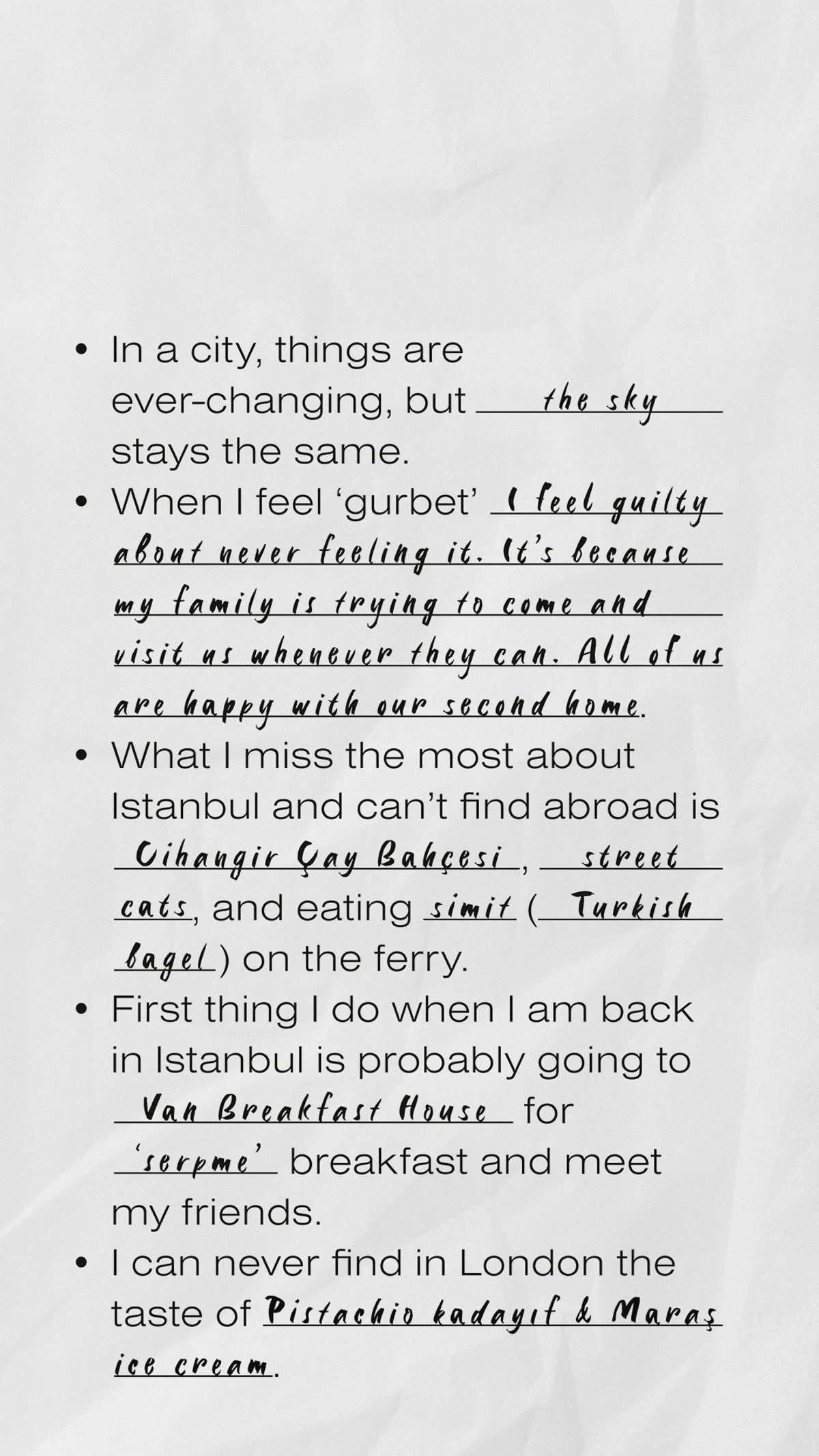 Hikâyeyi paylaşmak için:
How did we fill up in 2022?
What did we eat, and where did we go this year? What awaits us in 2023?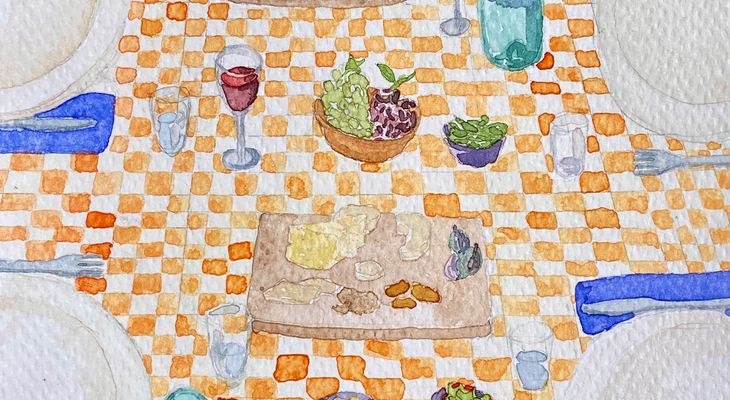 I thought that the food and beverage world would speed up post-pandemic, but it officially took a huge leap forward let alone speeding up. I'm not just talking about Michelin coming to Istanbul - gastronomy symposiums have increased, chefs' restaurants and culinary variations have multiplied, many local and global products have entered Tukey's market.
If you ask me, gastronomy in Turkey reached its peak development speed of the century in the last 3 years. I can say that this has also motivated the sector; in the past, chefs would not come out from their castles, but now they have started to collaborate much more and come together more. In the last few years, I can say that many people working in the food and beverage sector have almost created success out of nothing in such an economy and system.
In terms of diversity, we have been catching up with Europe and the USA in recent years. We are developing restaurant culture not only in terms of food and beverage but also in terms of atmosphere, service, music and lighting.
Casual fine-dining
My personal favourite this year is BECA, where I am also the food and beverage coordinator. I am not saying this because I was in the team that did it, but I think that it closed the multi-cultural cuisine gap in the market with 'comfort'. What I mean by 'comfort' is that; there is no fine-dine target through white tablecloths, but a simple but stylish experience in the comfort-chic area is desired.
Chopstick
Asiatic (Asian essential/Asian) restaurants are also among the rising stars of 2022. There have been sushi restaurants in Turkey for more than 10 years, but fusion-Asian cuisines are just developing. Nowadays, Asiatic fusion places, which we can call neighbourhood restaurants, are multiplying. Some examples are Percy in Azur, Inari and Saku, which has just opened.
Go green
Finally, vegan and vegetarian businesses are among the fastest-growing restaurant groups this year. From vegan lahmacun (Turkish pita with minced meat) shops to vegan sections in kebab shops, from restaurants that only work in vegan nutrition to chain restaurants that pay attention to food sensitivity such as vegan-gluten-free-lactose-free, we are experiencing a massive growth in this regard. I can say that since people started to pay attention to both nature and their own holistic nature, plant-based nutrition has entered the arena rapidly.

Support your locals: 2022 was a fascinating, fast-paced year in terms of food and beverage, and 2023 seems like it is going to be even faster. If you want to be a part of the coming storm, be sure to support local restaurants and producers. Advancing Turkey's gastronomy in local and multi-cultural cuisines is in the hands of the sector, but it also depends on our strong stance and stability - you and me, the consumers. It's your turn, my dear Istanbulite!
Hikâyeyi paylaşmak için: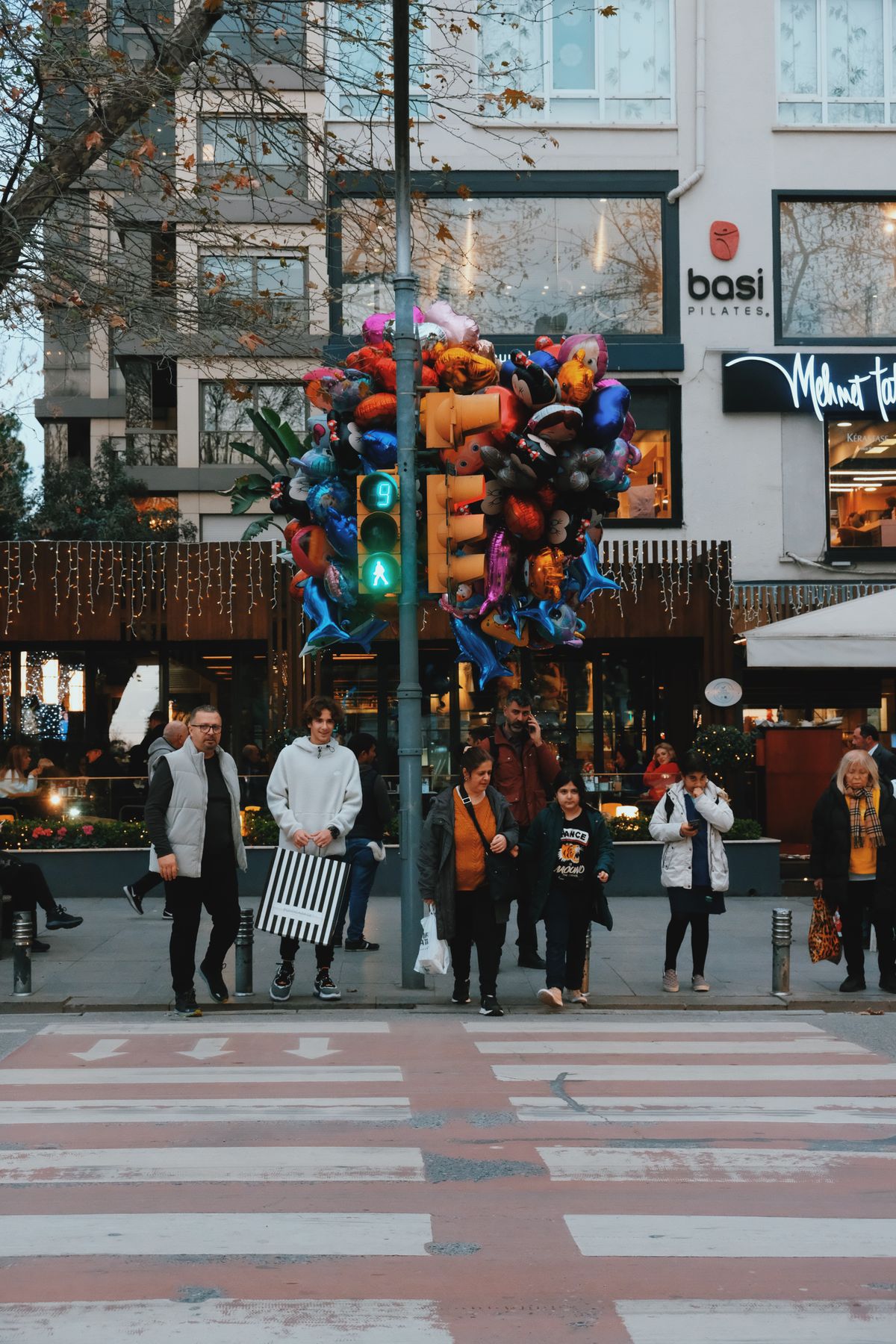 In Istanbul, balloons are also included in the New Year's Eve enthusiasm