3 book recommendations from 10-year-old Arya
"I like books that treat me like we're friends."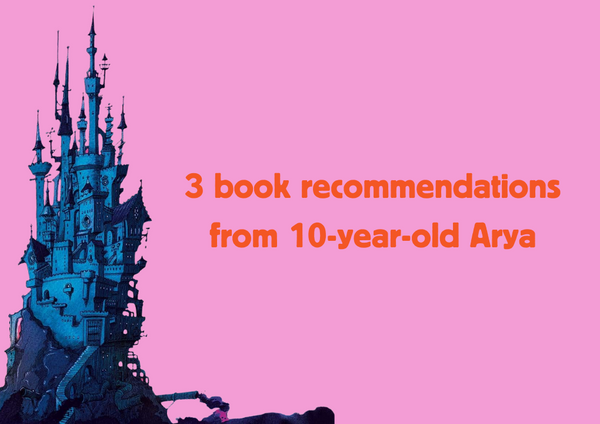 Arya is a 10-year-old. This year she will become a 5th grader. Oh, and also the summer vacation will be over soon. She likes creating her own characters more than reading books, but she has enough knowledge to agree to share with us a few of her favorites to read! When asked what she wants to be when she grows up, her answer is as follows:
Who, me? I'm going to be a fashion designer or a psychologist. But most likely I'll be a fashion designer.
🌙 The book which states "It's cool to be different!": Isadora Moon Goes to School
Publishing house: Epsilon
Author: Harriet Muncaster
🌈 Why does Arya recommend it?: The book, which tells the story of a half-vampire half-fairy girl, deserves to be described as "fun" because the character is magical. "It brings joy," Arya says of the book. It also apparently deserves a praise since the drawings look so cute—so much pink was used in the book! In addition, the glittery parts catch the eye on the cover. The series, which leaves us in between the fairy school or the vampire school, stole the heart of Arya with the Pink Rabbit. Oh, and also: Are you a vampire or a fairy? If you're wondering what will come out of your test, you can dive into the series.
Her family is so crazy! They go camping and stuff like that. Plus, Isadora is capable of anything and it feels like being different is a good thing.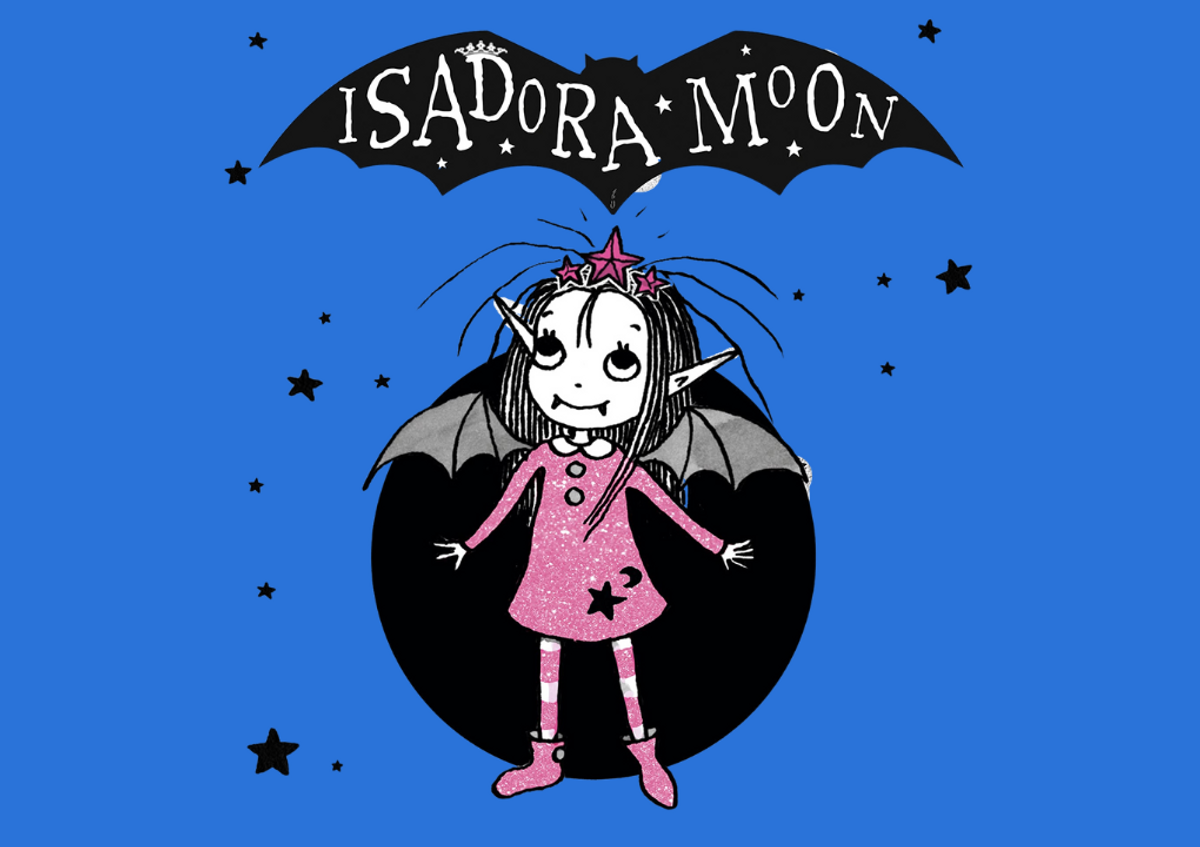 🧷 Illustration: Harriet Muncaster
---
🏰

The book which supports your imagination skills

:

The Castle of Inside Out
Publishing house: İthaki Çocuk
Author: David Henry Wilson
🌈 Why does Arya recommend it?: After meeting the Black Rabbit, Lorina is surprised to find the selfish people inside the castle—she's pretty sure the people there were kindhearted before the encounter! The Black Rabbit, for example, tells Lorina that the people inside will turn out "good" and the people outside might eat her. Then we learn that there is a pig inside that eats everything. Lorina is asking for help for the people out there. The "people" need support; however, the reason why the people inside are busy is that they are eating at that time.
Lorina continues to seek help—from elsewhere, of course. "There are so many pigs in this book!" says Arya, then talking about the poem of a pig, which she calls herself the Money-Eyed Pig:
The tax is there.
The taxes are here.
I own the tax,
In your underwear.
In everything you read,
With every bite that passes your throat,
In everything you earn, and in what you need.
"She's imagined the characters in her head very well," says Arya, adding that she loves the author's breadth of her imagination. "The content of the book are beautiful!"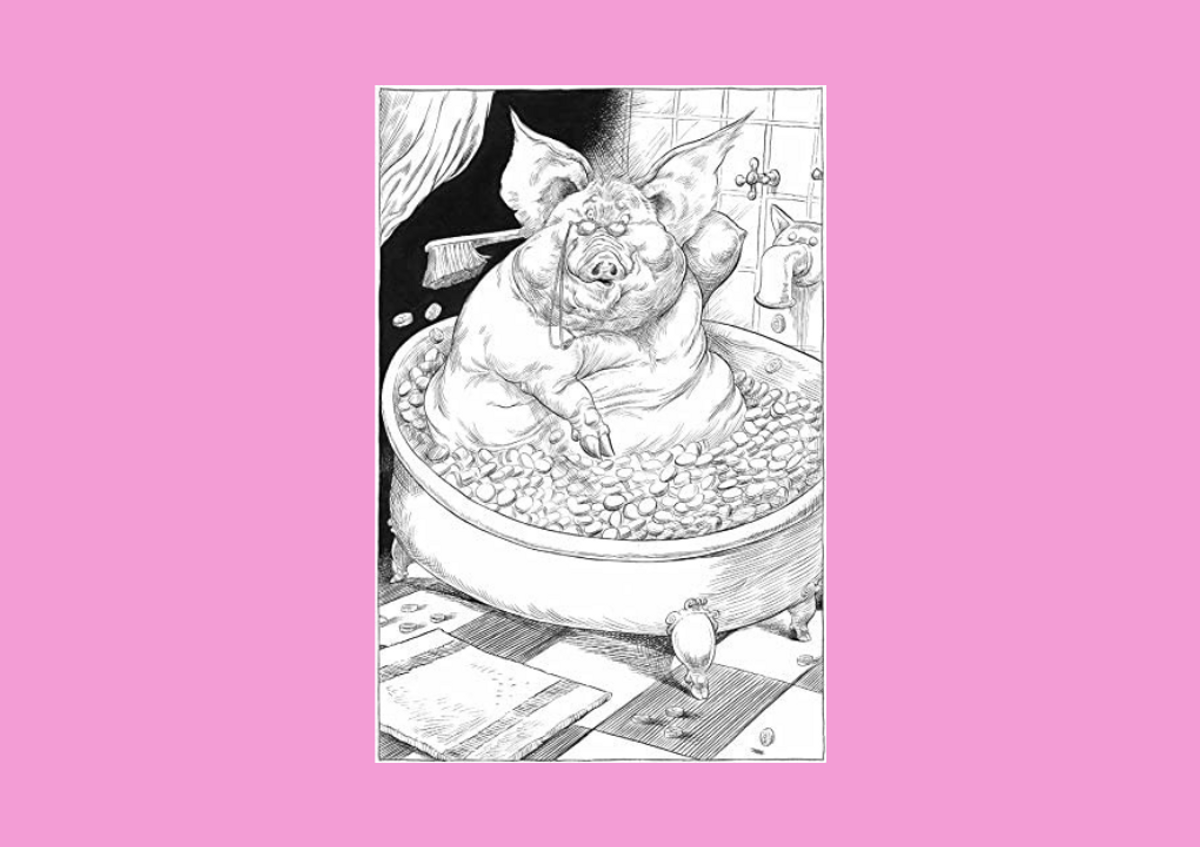 🧷 Illustration: Chris Riddell
---
🥫 The book which treats you like a friend, and thus makes you want to read it: Conrad: The Factory-Made Boy
Publishing house: Günışığı Kitaplığı
Author: Christine Nöstlinger
🌈 Why does Arya recommend it?: "The sentences in the book sound funny to me, it's like a comedy book," Arya begins her sentence. "There is definitely something different about this book."
Rocking chairs are for rocking anyway.
For example, Miss Bartolotti's mother always used the word "My little baby," when she was a child. After a while, she realized that her inner voice began to speak like this, too! This is one of the first details that comes to Arya's mind about the book. "I like the way sentences were formed," she says, bringing the book close to me. "They're long, and they tie together nicely. They also rhyme."
Hikâyeyi paylaşmak için:
Kaydet
Okuma listesine ekle
Paylaş
NEREDE YAYIMLANDI?

Piccolo
∙
BÜLTEN SAYISI
∙
ÜYELERE ÖZEL
📖 Arda Erel on Piccolo Radio, 3 books from a 10-year-old
This week we talk to the author Arda Erel about the inspiration he gets from the products of Child and Young Adult Literature, and we visit 10-year-old Arya's book recommendations for us! Have you heard of the Money-Eyed Pig?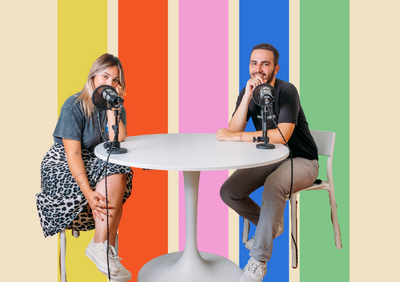 YAZARLAR

Piccolo
A magazine dedicated to Children's and Young Adult Literature, Piccolo is published every Sunday at 2 PM (GMT+3).
;