LUK MAN HON / 陸文康, record shop owner in Hackney Wick
Vinyl Pimp owner, amateur photographer, BBQ master, music connoisseur.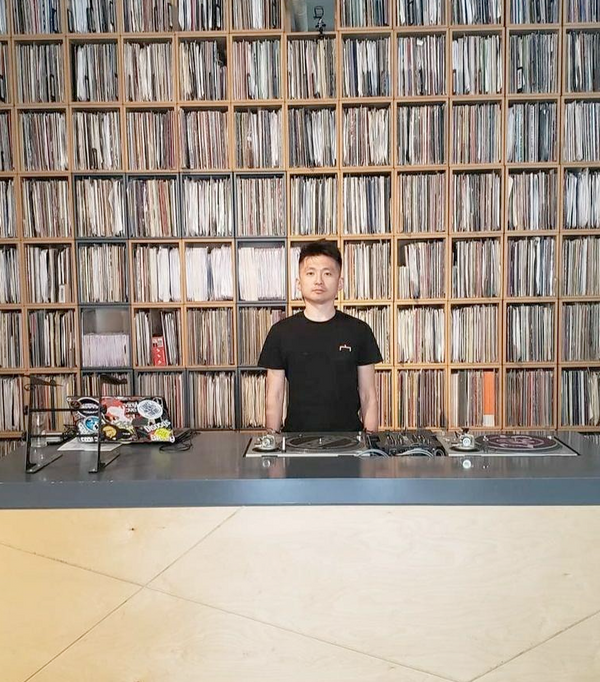 In the alley people are smoking, the maroon door is open, and it guides us inside a warehouse. Along the way, we can notice plants, four throw rugs, a couple of bikes, and longboards parked in the corridor. Music that is coming from the amplifiers proves we are at the right place. We step into an open space filled with records. Later we would learn there are about 30,000 on the shelves. Yes, the zeros are correct, 30K. Hon is closing a deal. This is the place he resides, has occasional parties, and operates Vinyl Pimp. Hon: A record shop owner, amateur photographer, BBQ master, and music connoisseur. These are just a few of the adjectives we could combine to describe him. He is, what we would call a Hackney Wick dynasty.
ID
My nickname: Hon Gao (Big brother Hon in Chinese)
I have recently biked to: Holborn for my haircut
After living decades years in London, I have recently discovered: You can cook BBQ on the street without much interference from the authority
I live in: Hackney Wick, East London
I am from (in my heart): Hong Kong
A Londoner you must meet: Ella Shone, she started the Top Up Truck to help us become sustainable.
Only a true Londoner would know: To never swim in the Thames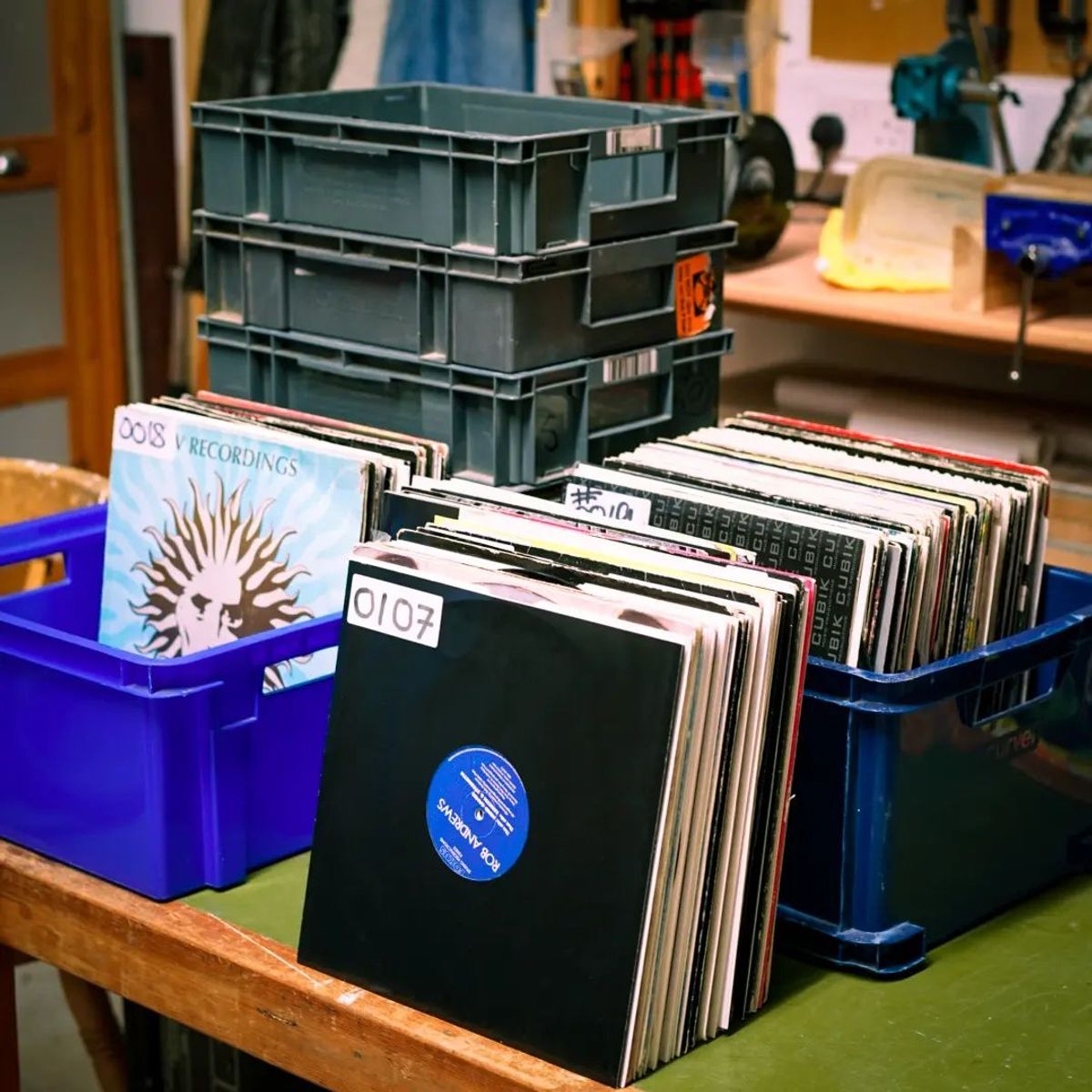 These are just some of Vinyl Pimp's favorite records
---
SHOOT THE BREEZE
How long have you been living in London? What made you a Londoner?
I first moved to London in 2005, straight after uni finished. I have always enjoyed my trips to London during my school breaks and decided to make it long-term.
Where is your hood? How did it change since you moved in there? What are the side effects of gentrification?
This is my 14th year as a resident of Hackney Wick in East London. It used to be full of young creatives living and working in warehouse spaces, but the property developers also got the memo, bought up a bunch of lands, and started building flats not too dissimilar to Ikea furniture. The main side effect of gentrification is the loss of character in the area, and it all looks and feels a bit same.
What makes you keep going, holding on to London? What surprises you most about the city?
My business and friends are what keep me here. I live in one of the remaining close-knit communities.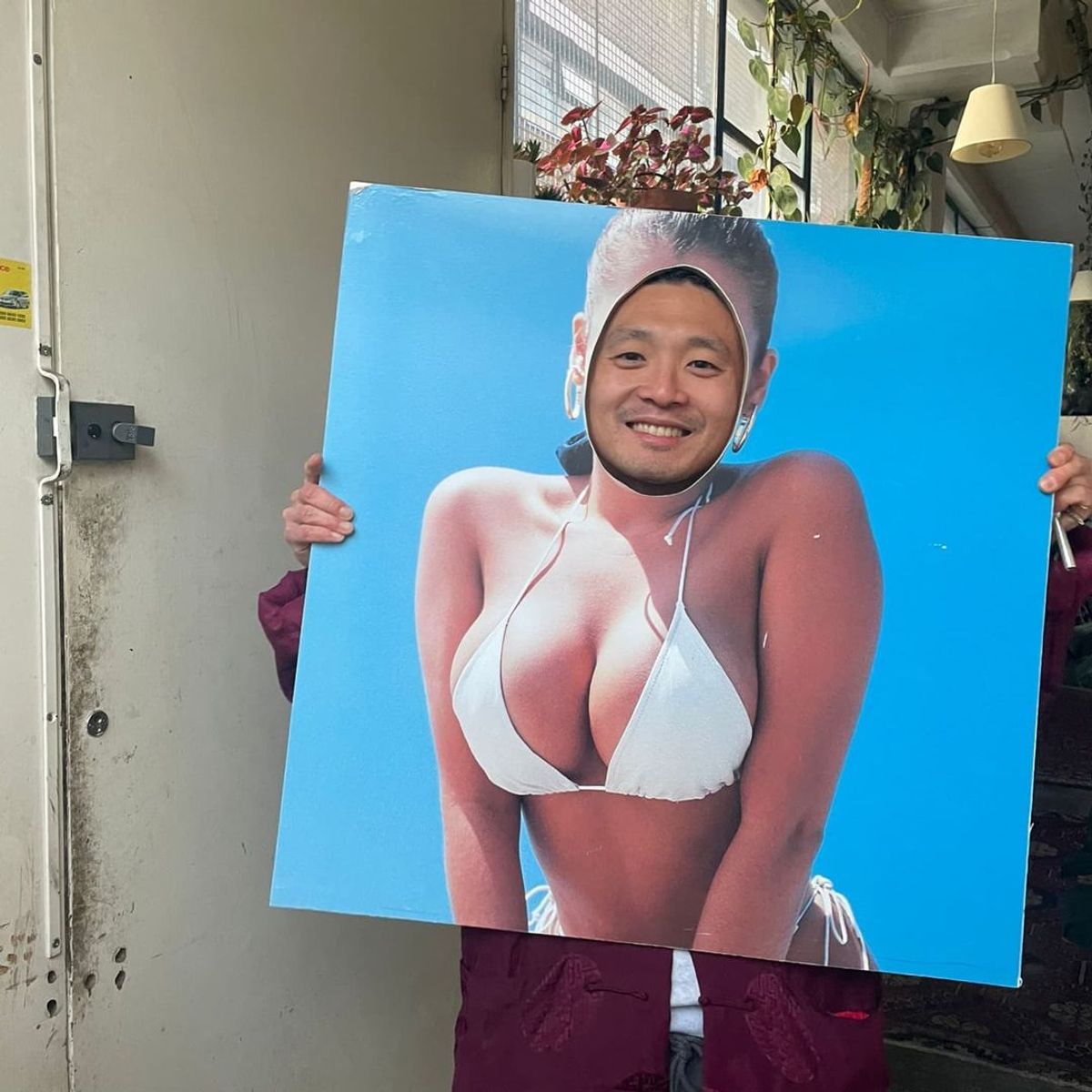 Luk Man Hon or Hon Gao
---
A place you are regular at on any given Sunday?
The local farmer market is my go-to place on Sunday's, as I like to eat in season and chat face to face with the farmers and producers.
Is London still a music capital? If so, in what way?
London is still very much the cultural hub in the country. If we are speaking strictly in music, there are events of every style and genre just about any day of the week. Classical, metal, jazz, rock, or squat techno raves, we have got it covered.
Any local gem you can share with us?
Grow in Hackney Wick has a lovely view of the canal, and they are doing things right!
A fast track for a fast-paced city?
Goldie - Inner City Life
Hikâyeyi paylaşmak için:
Kaydet
Okuma listesine ekle
Paylaş
NEREDE YAYIMLANDI?

Aposto London
∙
BÜLTEN SAYISI
🍻Cheers to London
Here we go, Londoner! Every Tuesday, you will receive a weekly dose of walk-in, plan ahead or last chance Hopping recommendations; meet a Londoner, gaze the city through their steps; get a sniff of What's Cooking in the kitchen.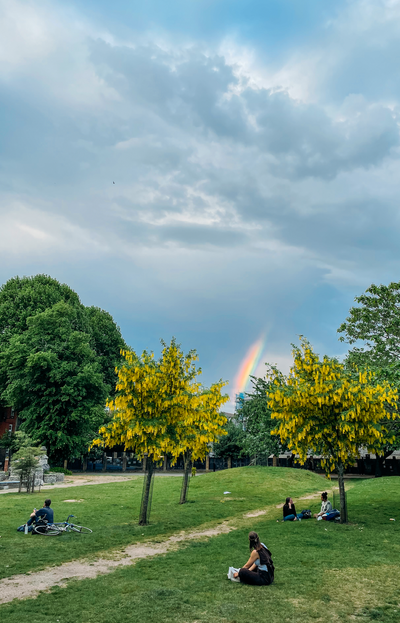 YAZARLAR

Aposto London
A weekly, practical zine to London for those who want to make this city their neighborhood. Every Tuesday.
;