A better mood on a massive hangover
Papo's Bagels brings American style to East London.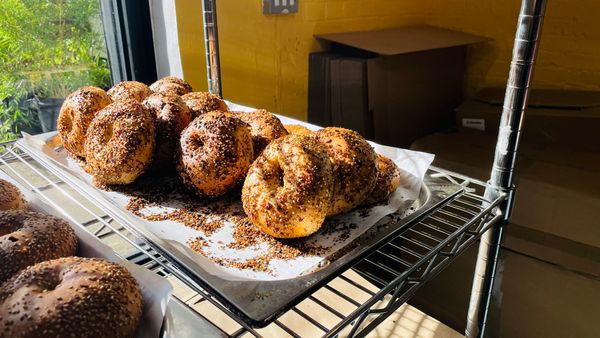 Papo's Bagels serve the most decadent bagels in Dalston, the kind that gives you hope of a better mood while on a massive hangover. The New York style bagel shop is tucked away in a small alley warehouse with an open industrial kitchen and dense, chewy bagels lined on wire racks soaking in the sunlight.
This place is not like Brick Lane bagel shops. It doesn't dish out 3000 circles a day nor stays open all day for Dalston Superstore clientele to line up at 3 a.m. Papo's is not the nostalgic London bagel shop for the masse. The lack of salt beef and mustard bagels on the menu is indicative of its conceptual distinction. It brings the American style to East London: lox, schmear and Italian cold cuts.
What to order: The 'classic' lox salmon is decadent and filled to the brim with all the necessary goodies. But if it's your second time, or you are lucky enough to have someone with you, also get the bagel filled with cold cuts and cheese.
Where? In the tiny alley next to Shacklewell Arms. 73 Shacklewell Lane, E82EB
Heads up: If you go late on weekend mornings, your favourite bagel base (I'm guessing the everything bagel) might have sold out.
Cool merch: Papo's branded T-shirts also make a great purchase. There is something very East London about sporting a Tee with a bagel shop logo on it.
Hikâyeyi paylaşmak için:
Kaydet
Okuma listesine ekle
Paylaş
NEREDE YAYIMLANDI?

Aposto London
∙
BÜLTEN SAYISI
📽 Like a scene from a movie
Swing nights on Thursdays, raves on Saturdays, a film festival around the towns, wicks, and boroughs of London. This week, we feel like background talent in an indie movie.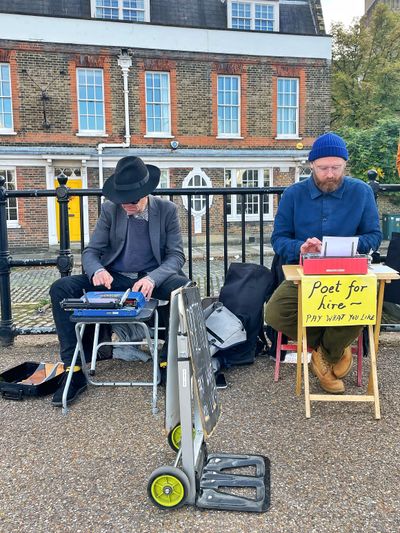 YAZARLAR

Aposto London
A weekly, practical zine to London for those who want to make this city their neighborhood. Every Tuesday.
;